6 Ways To Speed ​​Up Slow Internet Connection in Windows 2021 – The most effective way to speed up the internet speed in Windows 10 is guaranteed to speed up your WiFi internet connection on Windows 10.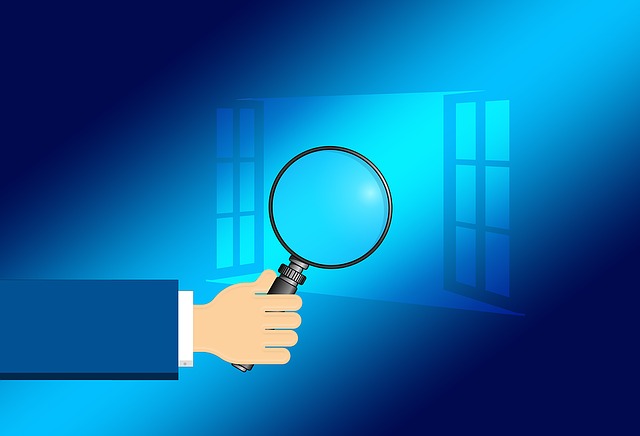 6 Ways To Speed ​​Up Slow Internet Connection in Windows 2021
The Internet connection can be fast and it can also be slow or slow. The second condition is the most unpleasant. We hope that never happens. But unfortunately, not infrequently, it happens.
Read more:
Slow or slow internet conditions can be caused by several things, all of them due to technical reasons. The easiest way to identify it is if the internet in your home is made into WiFi and many family members use the internet on the same WiFi.
Then this will affect internet speed. Especially if someone downloads large files with IDM and/or streams videos. It sure slows down the internet speed.
If conditions like this are what make your internet slow, then postpone your internet activity first, or tell family members who download to postpone it later, if he keeps nagging, just use the ignorant way, just change the WiFi password, guaranteed the connection is cut, but this is ignorant, hehe.
However, if your internet is slow not because of that problem, then try using the solution from the collection of solutions that I recommend for you to use.
Oh yes, I use Windows 10 in this article, but don't worry because it can also be practiced on all versions of Windows such as 7 and 8. Please follow how to speed up the slow internet on Windows 10.
How To Speed Up Slow Internet Connection in Windows 10
Disable Peer to Peer updates.
Measure Internet Bandwidth Settings.
Update WiFi network drivers.
Disable Windows Auto-Tuning.
Restart the modem.
Important: It's a good idea to first check your internet connection by PINGING GOOGLE.COM to find out the problem in your browser or on your broadband connection .
Solution # 1: disable Update Peer to Peer
Peer to Peer Update is a feature contained in the Windows operating system with which you can make your computer share Windows updates in pairs with other computers as long as it is connected to the internet, but this can affect your internet connection because one of them is an unstable internet connection.
Therefore, to disable  Peer to Peer Update  is as follows:
On the keyboard, press the Windows logo    and   R  at the same time, then type    control update   in the box then press  Enter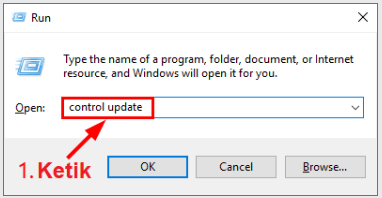 Now click  Advanced options.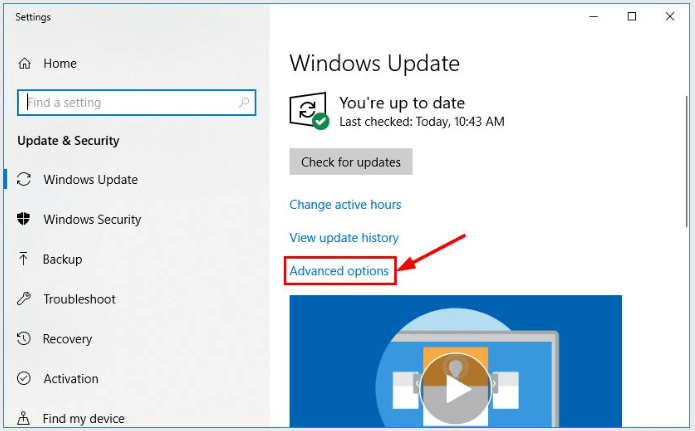 Click again on  Delivery Optimization  (Or   Choose how updates are delivered depending on your Windows 10 build version).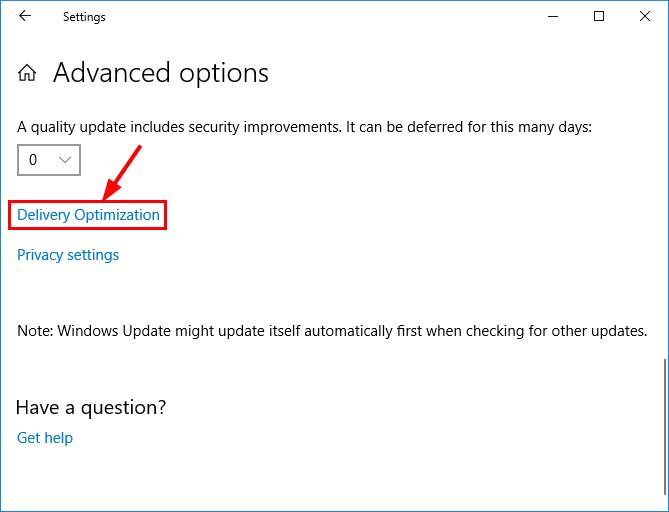 Turn off or  Off on  Allow downloads from other PCs  (or   Update from more than one place ).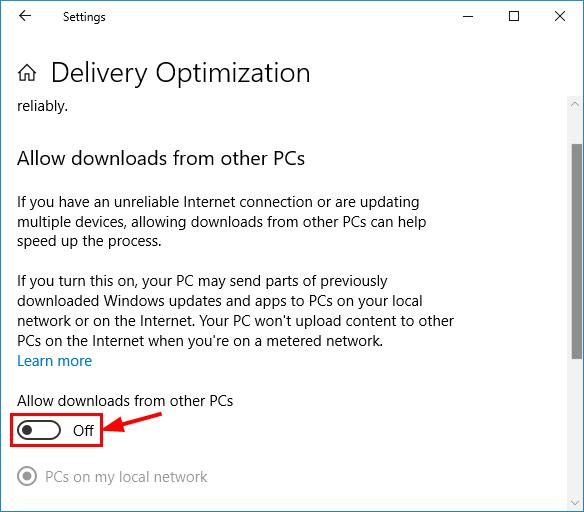 Check if Windows 10 lagging is fixed. If so, then great. If the problem persists then move on to Solution 2 below.
Solution # 2: Set Internet Bandwidth Settings
This can also be used as a way to speed up slow internet in Windows 10 for you to try to speed up the internet by reducing the bandwidth used on Windows 10 and system applications. The trick is:
On the keyboard,   simultaneously press  Ctrl, Shift, and Esc to open the  Task Manager.
Click on  File> Run new task.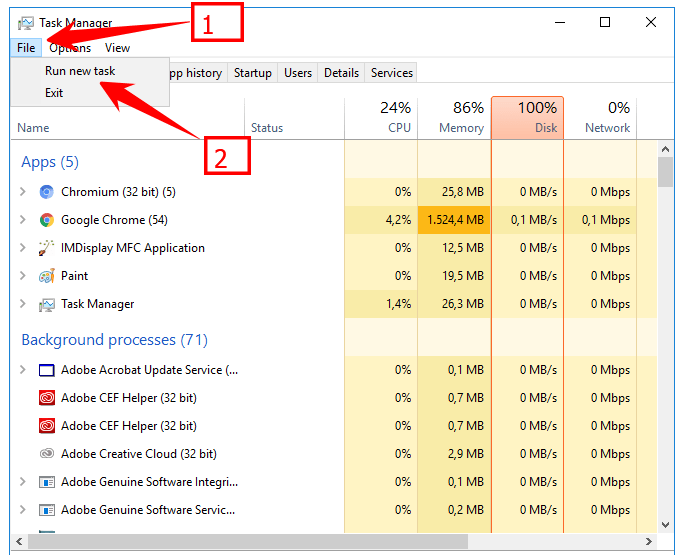 Then type or copy and paste gpedit.MSC into the box, don't forget to type in the box next to  Create this task with administrative privileges then click  OK.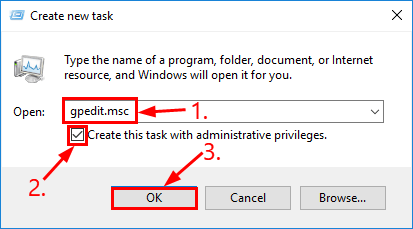 Under  Computer Configuration, double-click  Administrative Templates> Network> QoS Packet Scheduler. Then click on  Limit reservable bandwidth.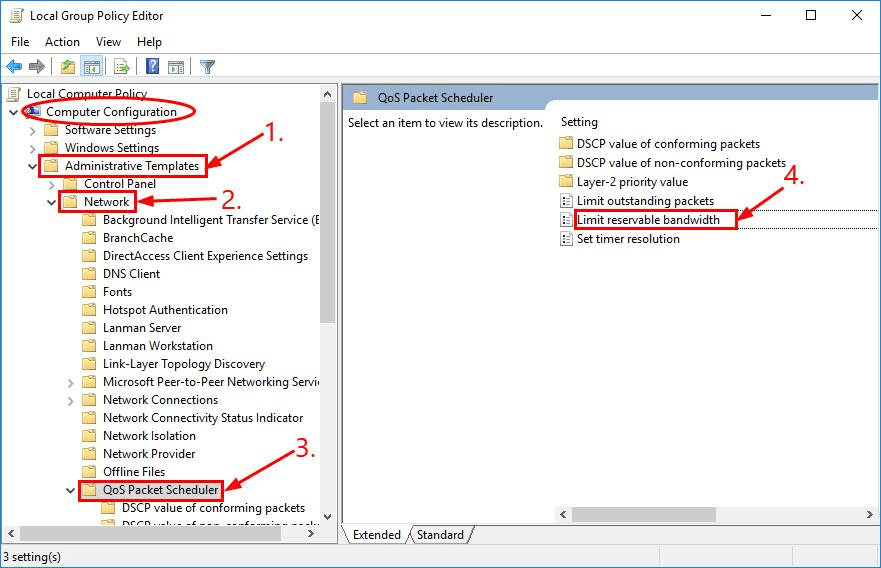 Click on the Enabled option and set the  Bandwidth limit (%)   value to 0. Then click Apply > OK.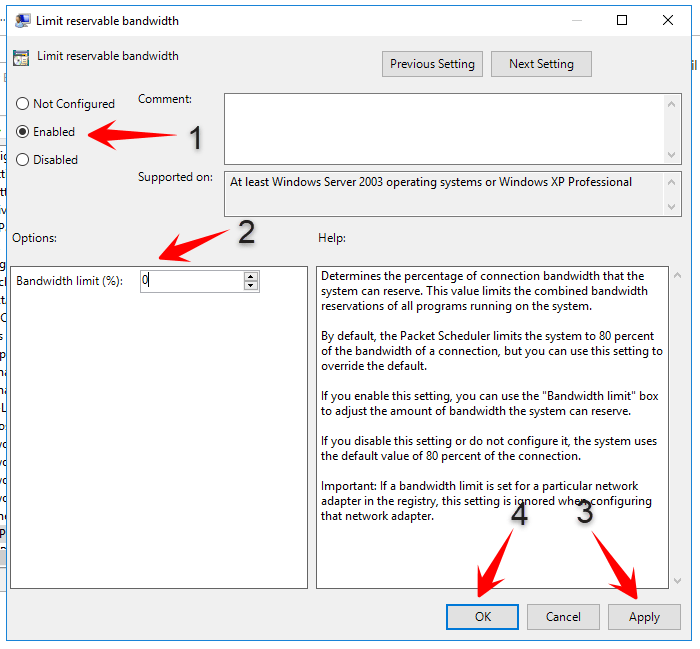 So the result, is your internet faster now? If it's still crawling, then continue to Solution 3, below.
Solution # 3: Update the WiFi / network drivers
The slow internet problem could be caused by wrong or out-of-date WiFi or network adapter drivers. The solution is you have to update it and then check whether by updating your slow internet to be fast.
If you don't have time because you are busy or have computerized skills to manually update, then I recommend using Driver Easy software.
With Driver Easy, you don't need to find out what system your computer uses, there's no need to run the risk of installing the wrong driver and there's no need to worry about making mistakes when installing.
With Driver Easy you can update automatically with the Free or Pro version. But with the Pro version the process is faster, it only takes 2 clicks.
How to?
Download then install Driver Easy.
Run Driver Easy and click the Scan Now button. Driver Easy will immediately scan your computer and detect any driver problems.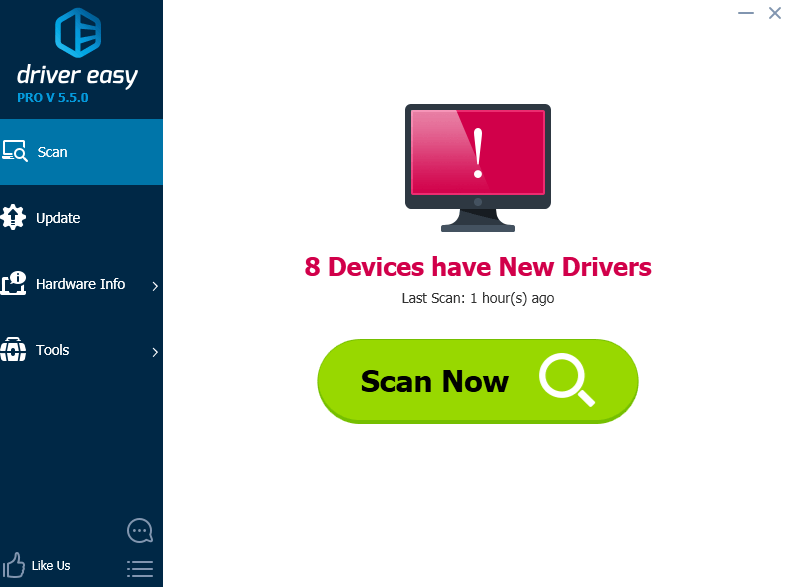 To take advantage of the Update All feature you can upgrade to the Pro version to automatically download and install the correct versions of all the drivers that may be missing from your system.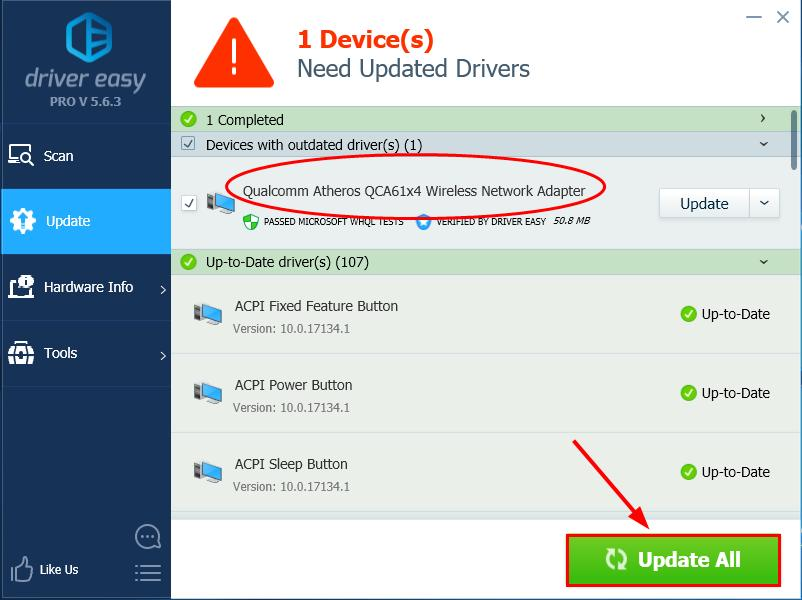 You can also use the Update feature to do it for free if you want, but the process is done manually.
Now restart the computer and see if the slow internet in Windows 10 is resolved.
Solution # 4: disable Windows Auto-Tuning
Window Auto-Tuning is a feature that Microsoft provides in Windows 10 with the intention of using data transfer more efficiently.
However, this feature likes to mess with the network, which in turn makes the connection lost. Then it should be disabled. Because the success rate is pretty good, so I have listed deactivating Windows Auto-Tuning as a way to speed up the slow internet in Windows 10.
On your keyboard, press,  the Windows logo, then types cmd. Then right-click on  Command Prompt and click on  Run as administrator.
Click Yes to confirm.
Copy and paste netsh interface tcp show global into the window and then press  Enter. Then check if the  Receive Window Auto-Tuning Level is set to normal.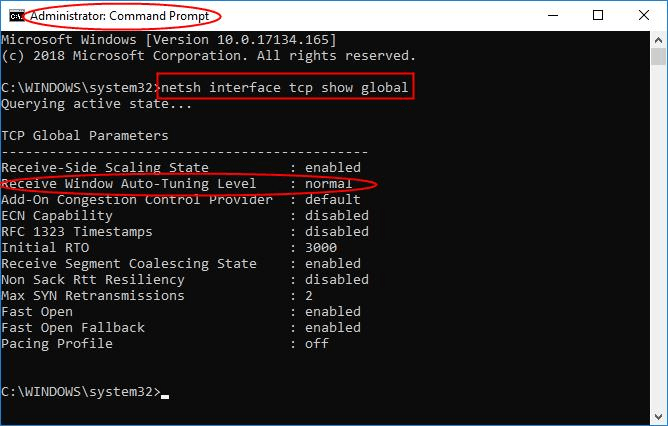 If it is normal as shown above, then disable or disable it by copying and pasting this command:  netsh int tcp set global autotuning level = disabled then press  Enter to disable it.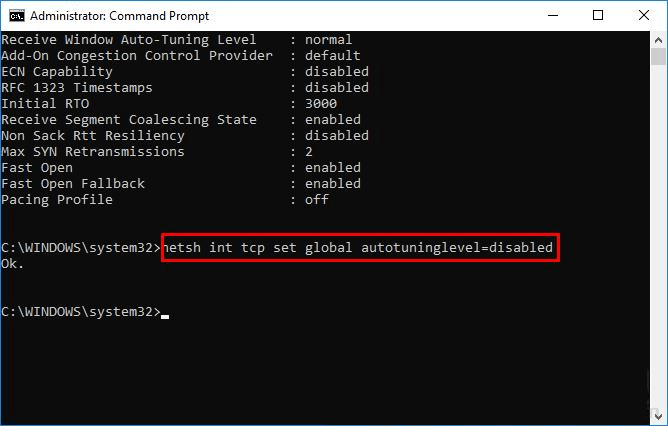 Now you can see if the slow internet problem on Windows 10 has been fixed. I hope so.
Solution # 5: Update IP address
Sometimes, IP conflicts can also cause your laptop to not successfully connect to Wi-Fi and also make the internet slow. You can fix this by updating the IP address on your laptop. Here's how you can do to renew your IP.
On your keyboard, hold down the Windows logo key, then press R to open a Run box.
Type cmd and press Enter.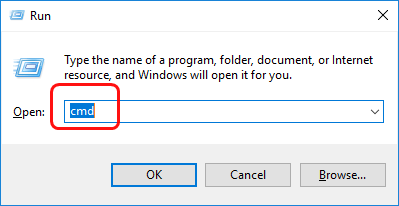 In the CMD window that opens, type ipconfig / release and press Enter. Wait for the order to be processed to completion.
ipconfig / release
After the command is complete, continue by typing ipconfig / renew and press Enter. Wait for the command process to complete.
ipconfig / renew
Once you have done that, connect your laptop to Wi-Fi to see if this works. If it connects successfully, great! If the internet connection is still slow, don't give up, continue to solution 6.
Solution # 6: Restart the modem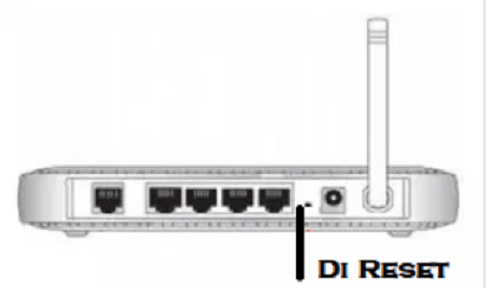 The way that often provides solutions to WiFi problems such as no internet access / limited access in Windows is to restart the modem. I have also used this method to speed up my internet connection at home which happens to be slow.
Indeed, the modem should be restarted to delete cache files, at least once a week, restart it by turning it off and waiting for a few seconds, at least 30 to 40 seconds, then turn it back on.
Additional
In addition to all the ways to speed up slow internet on Windows 10 listed in this article, there is one more thing I recommend that you use, namely using public DNS.
The best thing for this is Google's Public DNS because it will make the browsing process faster. For that, you can see how to install Google Public DNS on Windows computers.
Read more:
Conclusion:
Okay, friends, I think all the articles above are enough to describe all the solutions that have the potential to speed up slow internet in Windows 10 but can also be practiced in other versions of Windows.
And one more thing, if you have another method that is not listed in this article and is proven to be successful in speeding up the internet on your computer, feel free to write it down in the comments area later I will add your method to this post.
Don't forget to bookmark and always visit every day 
Technowizah.com
 because you can find here the latest Tech Computer Android games How-to Guide Tips&Tricks Software Review etc, Which we update every day.