3 Ways To Record Whatsapp Calls on Android – WhatsApp is the number one application for messaging and it is becoming quite popular for voice calls. Now, one might want to record the WhatsApp audio call if they are in an important meeting or conversation.
How To Record Whatsapp Call On Android 2023
But WhatsApp does not natively support voice call recording so you cannot do that. But rest assured as we list here 3 easy ways that you can record your WhatsApp audio call on an Android smartphone.
#1: Voice recording app
Most modern Android smartphones come with a voice recording app, which can be used to record conversations.
This is an easy and elegant solution. The default voice recording app on most Android smartphones is Google voice recorder. If it is not present in your smartphone, then you can simply download it from the play store. Let's see how it works.
Start your WhatsApp call and turn on the speaker.
Put the call in the background and open the voice recorder app.
Press the record button on the voice recorder app and start your conversation.
This method needs your phone to support multitasking, but most phones from the last 3 years support this feature.
The recording quality may be a bit worse as it records from the speaker's phone and picks up the surrounding noise. But this method does the job of recording WhatsApp calls easily.
Some smartphones may block voice recording while you are on the call. If your Android phone does that, then you can use a different device to record the voice call while you are conversing.
I know this is a bit tedious and most people don't have two smartphones. But trust me as this is the easiest way of recording WhatsApp calls. If you can not record using this method, you can try third-party mods like gbwhatsapp, which supports an inbuilt call recording feature.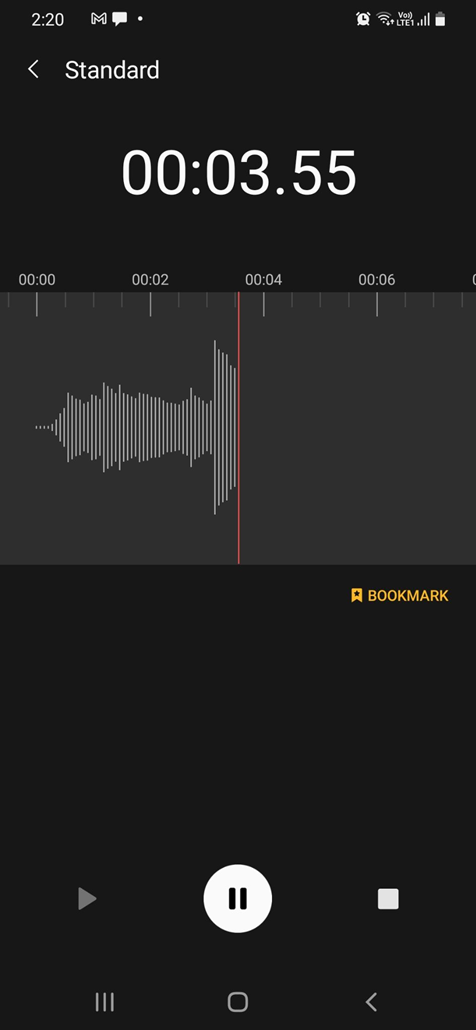 #2: Third-Party Recording applications
As WhatsApp doesn't have a native voice-recording feature, there are tons of WhatsApp voice recording 3rd party apps present in the play store. But you have to be careful in choosing the perfect app as some may leak your sensitive data.
You also have to check the legitimacy of the app by viewing the developer, privacy policy, app reviews, and other details. We recommend that you get the "Cube ACR" application from the play store.
Cube ACR is a call-recording app that records your WhatsApp call and Normal voice call. It is a free-to-use app with less-intrusive ads. It can automatically start recording your voice call when you get it. This application works on different applications.
You also get numerous features with this application such as cloud backup, shake to mark important moments, and silent mode.
The "Shake to mark" is a useful feature that captures important moments in your conversation with just the shake of the phone. You can visit those moments in the conversation later. This app also comes with a widget option for you to control features straight from it.
If you want a sure and reliable way of recording your WhatsApp call, then a good 3rd party app such as "Cube ACR" is the way to go.
Note: Make sure that you give only the necessary permission to the 3rd party apps, so it doesn't get access to your sensitive data.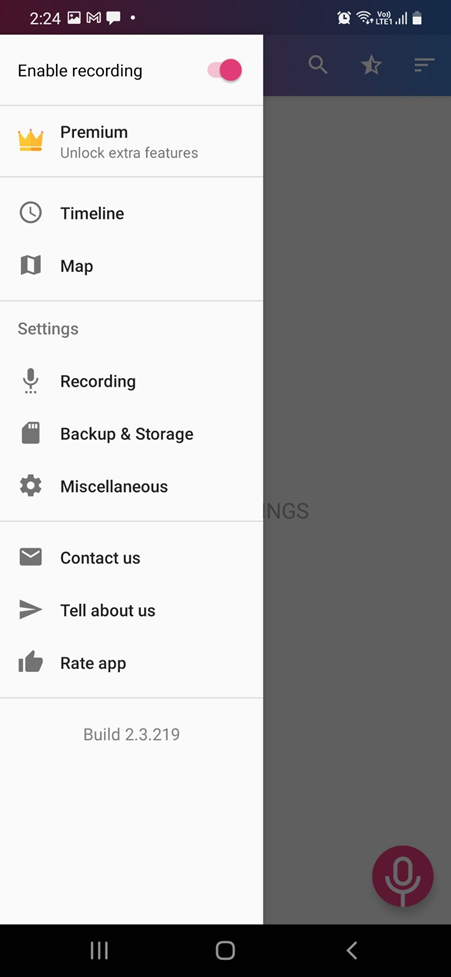 #3: Native call recording feature
Before you go and try out the above-mentioned feature, you should check if your phone has a native call recording feature. It is not a sure option but some Android manufacturers give the option to record voice calls.
Manufacturers like Huawei, Samsung, and OnePlus bake this option in their software. Users of OnePlus smartphones will find this option in the settings section of their native voice call app.
Likewise, Samsung users too can find this option on the settings page of their native call application. You can choose auto-recording or manual recording among many other features. When choosing between auto-recording or manual recording, we suggest you choose auto-recording.
You may never know when you will get important or spam calls that need recording so auto-recording is the best option. After a certain amount of calls, you can delete these recordings to save space. You can see the previously recorded call on the call recording settings page itself.
This native call recording feature is nice to have, and I hope other manufacturers along with Google make this happen on their software.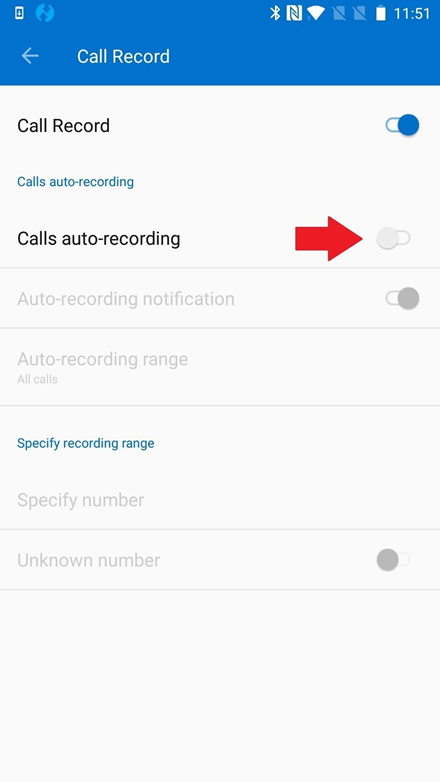 Unlike iOS, Android is way more open to making this call-recording feature happen even if it doesn't support natively on WhatsApp. iOS doesn't allow 3rd party apps to access the phone application and microphones at the same time, so you won't find a good recording app.
Conclusion:
Luckily on Android, we do have the option of using a native or 3rd party voice recording app to record our WhatsApp call conversation. We hope the methods listed here help you in easily record the WhatsApp call on your Android smartphone.
Don't forget to bookmark and always visit Technowizah.com every day because you can find here the latest Tech Computer Android games How-to Guide Tips&Tricks Software Review etc, Which we update every day.