10 Best Video Editing Apps For Android Free 2021 – Your Android smartphone may be able to shoot stunning high-quality videos, but it doesn't have a good video editor. So it can't help to make your video look as good as possible.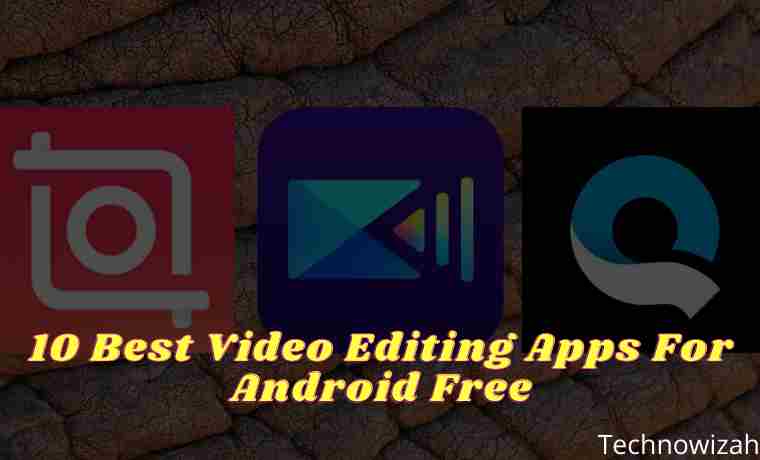 10 Best Video Editing Apps For Android Free
The Android video editing app will allow you to make cuts to videos, add background music, enter text, apply filters, make transitions between clips, and much more. Make your edited videos look more stunning and professional.
Read more:
1. Most Professional Features: KineMaster
KineMaster is another full-featured video editing app and has a very good reputation on Google Play. It has a user-friendly interface and an amazing range of editing features for a free app. Like PowerDirector, Kinemaster also comes with a chroma key for background editing and can export videos in 4K resolution.
Price: Free with in-app purchases ranging from $1.04 to $44.36.
2. Powerful and Cloud Available: Adobe Premiere Rush
Premiere Clip was once Adobe's reigning video editing app, but Premiere Rush seems to be quickly taking its place. Designed to be used via the cloud with apps for desktop and mobile, everything you do within the app is accessible anywhere. This all-in-one video editor lets you take advantage of a variety of powerful tools so that your videos look the way you want them to.
Price: A limited free starter plan with a free Adobe Creative Cloud membership and the option to purchase a single app for $10 per month. Adobe Premiere Rush is also included with Premiere Pro.
3. Simple Yet Professional Video Editing: Quik
Quik is a great app for video creators who just want to get their job done as quickly and comfortably as possible without compromising on quality. You can upload any combination of photos and videos, and the app will do the rest by automatically creating professional-looking videos. Then you can customize the video by trimming the clips, rearranging them, adding transitions, applying effects, and much more before you export them to other formats.
Price: Free
4. For Video Editing Pro: PowerDirector
Another Editor's Choice on Google Play, PowerDirector is the kind of video editing app you want for your Android. It's perfect for those of you who want to take editing seriously and are willing to take the time to learn how this app works.
Once you get used to it, you'll be able to create some professional-looking videos with all sorts of amazing effects. The app's chroma key feature even lets you add voiceovers, action effects, and background graphics.
Price: Free with in-app purchases ranging from $1.19 to $46.99.
5. Best Social Video: InShot Video Editor & Video Maker
As Editor's Choice on Google Play with over 3.5 million downloads, the video editing app InShot is one that lives up to its reputation.
This powerful video editing app guides you through the easy process of creating and editing videos, offering you a wide selection of editing options including merging videos and merging multiple clips with ease.
Additional editing features are also available to optimize your videos for specific social platforms like Instagram, YouTube, Tik Tok, and more.
Price: Free with the premium version for $2.99.
6. VivaVideo
Similar to the video editing app InShot, VivaVideo is another impressive (and popular) app designed to create short videos and upload them to social networks.
It offers the best and most extensive range of editing features but is very user-friendly and fun to use. You can still trim clips, merge them, apply filters, apply text and take advantage of visually appealing stickers and images.
Price: Free with in-app purchases ranging from $1.29 to $40.99.
7. YouCut
YouCut is one of the few good video editing apps that will allow you to export your videos for free without a watermark.
From the makers of the popular video editing app InShot, YouCut is also designed to create videos quickly and easily to upload to popular social networks like Instagram, YouTube, Tik Tok, and more. Use it to merge/merge clips, set speed for fast or slow motion, create photo slideshows, add music, and much more.
Price: Free with in-app purchases ranging from $3.79 to $12.99.
8. FilmoraGo
FilmoraGo is the best and most popular video editing app on Android that thankfully won't put a watermark on your video exports, but that's about it.
The app offers all the basic features like cropping, applying filters, and adding text with various professional editing tools plus a large collection of effects. It's perfect for creating videos for social networks like Instagram, Facebook, and more.
Price: Free with in-app purchases $1.39 to $10.99.
9. Magisto
Similar to Quik, Magisto uses artificial intelligence to analyze videos and choose the best parts to show. If you want quick results and don't really like fiddling with too many options for manually editing videos, then Magisto is a must-try.
Just choose your editing style, select the videos and photos you want to include, and select an optional music track from Magisto's built-in music library or from your device. This application will automatically do its job.
Price: Free with in-app purchases ranging from $0.99 to $239.99.
10. ActionDirector
ActionDirector is the best video editing app on Android specially designed for editing action clips and is another Editor's Choice on Google Play.
It's super easy to use, offering features like slow motion, fast motion, rewind, and rewind to highlight your best action shots. Other features include the basics like customizable color options, filters, transitions, text, and more.
Price: Free with in-app purchases ranging from $2.49 to $31.99.
Read more:
Conclusion:
That's a list of the 10 best video editing apps on Android that you can try. If this article is useful, please share it on social media so that your friends know this useful information.
Don't forget to bookmark and always visit every day Technowizah.com because you can find here the latest Tech Computer Android games How-to Guide Tips&Tricks Software Review etc, Which we update every day.