What Is NAS (Network Attached Storage) And Why Do I Need One – If you've run out of storage space? Maybe it's time to start using a NAS. Are you wondering what a NAS is and when do you need it? If so, here is an explanation of the NAS.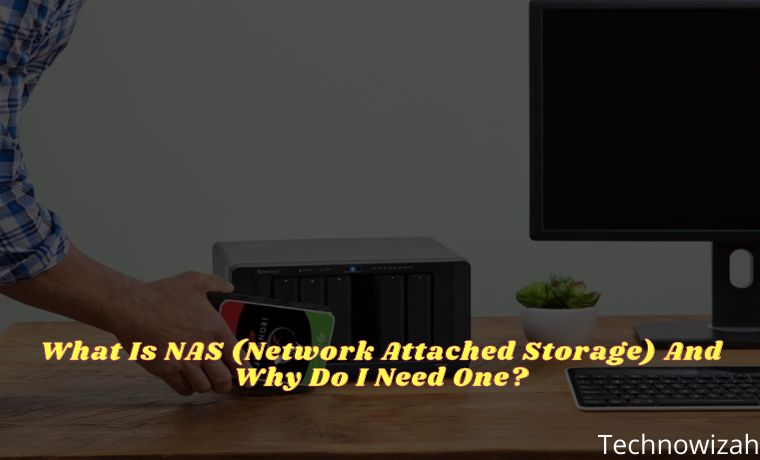 What is NAS?
A NAS (Network Attached Storage) is an intelligent storage device that connects to a home or office network. A NAS allows you to access your files from any computer or mobile device, as long as it's connected to the same network. Basically, a NAS connects multiple storage devices (such as hard drives) to the network.
Read more:
Think of a NAS just like cloud storage like Google Drive or Dropbox, but hosted or stored in your home. NAS can be said to be a special type of file server, so it can be accessed simultaneously by multiple devices and users.
NAS is equipped with a hard disk, its own operating system, and software for management, and is tasked with storing and sharing files on a network.
NAS is included in complete hardware, even NAS also has built-in software or applications that can be used to store, backup, and share data. So by using this device, you no longer need third-party applications because the default application itself is already available.
Even with the right network configuration, you can make your NAS device accessible over the internet to create your own cloud storage server.
Why Do I Need a NAS?
There are several reasons why you might start needing a NAS in your home. Say, for example, you need to regularly back up photos from multiple smartphones and cameras.
The usual process when backing up images is to connect each device to the computer and copy the files. When someone in the family asks for a copy, you have to connect their storage device to the same computer or use an online service like email.
Although the above is fine for infrequent or infrequent image transfers. But by using a NAS, you can make this routine easier. First, it removes dependence on your home PC. Second, it also offers automatic backup and wireless transfer options to simplify the whole process.
NAS can also be useful for collaborative tasks such as document and video editing. If each user has their own copy of the file, any changes made to the file will not be synced to the other users. However, when working directly from your NAS storage reduces this problem as all users access the same copy or file.
You need to know that NAS offers more effective performance than DAS (Direct Attached Storage) in some cases, especially when multiple devices need to access storage. When depending on network traffic factors and storage communication protocol preferences, a NAS may also be more effective than a Storage Area Network (SAN) for some workloads.
What Are the Benefits of Using a NAS?
NAS systems are popular with enterprises and small businesses across many industries as an effective, low-cost storage solution. They can be used to support email systems, accounting databases, payroll, video recording and editing, data logging, business analytics, and more. A wide variety of other business applications are supported by the NAS system.
Given the flexibility and popularity of NAS systems, most cloud providers also offer NAS services that allow businesses to mix and match NAS storage systems and cloud services, enabling the potential for cost optimization, management effort, and performance while giving businesses complete control over location and security. Here are some of the benefits of using a NAS:
It is easy to operate and there is no need for IT professionals to operate it.
Save cost.
Easily perform data backup and recovery with detailed security features.
Centralize data storage in a secure and reliable way for network users and authorized clients.
Supports a wide variety of applications.
Allows data access across the network, including cloud-based applications and data.
Conclusion:
So what is NAS? A NAS is a network-attached file-only storage device that allows data to be accessed from multiple users and given access devices. This tool frees the server from the task of storing and sharing files and has better scalability due to its independent nature.
Don't forget to bookmark and always visit Technowizah.com every day because you can find here the latest Tech Computer Android games How-to Guide Tips&Tricks Software Review etc, Which we update every day.