What is ROM on Android Smartphone Device – ROM stands for Read-Only Memory, in the case of Android Smartphones this ROM refers to the internal storage media where the firmware and default applications are stored.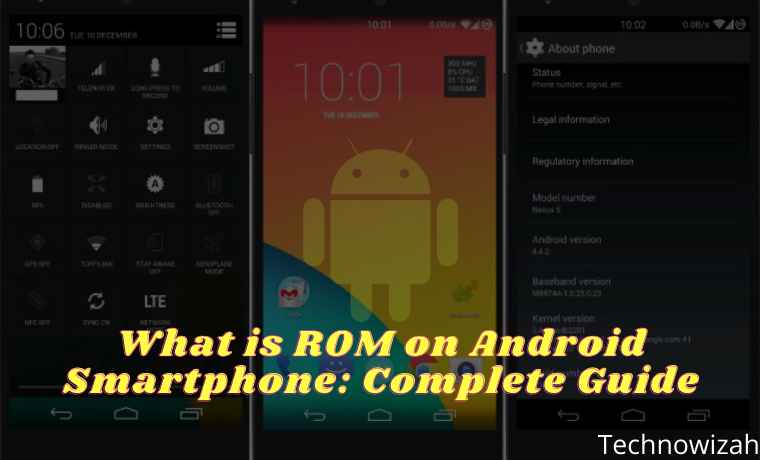 What is ROM on Android Smartphone Complete History 2023
Actually, ROM is a piece of hardware that functions as an internal storage medium and the data in it can only be read (read). But through the flashing process, this ROM can be written/filled with data.
Read more:
When you or someone wants to install ROM on an Android Smartphone, this means they are installing new firmware on their smartphone. Especially for this case, you can think of ROM, Firmware, and Operating System as the same thing.
Types of ROM in General
Because Android is an operating system derived from Linux, it is also an Open-Source license. This causes ROM or Android firmware to come in several types, namely:
Stock ROM
Custom ROM
Branded Stock ROM
#1. Stock ROM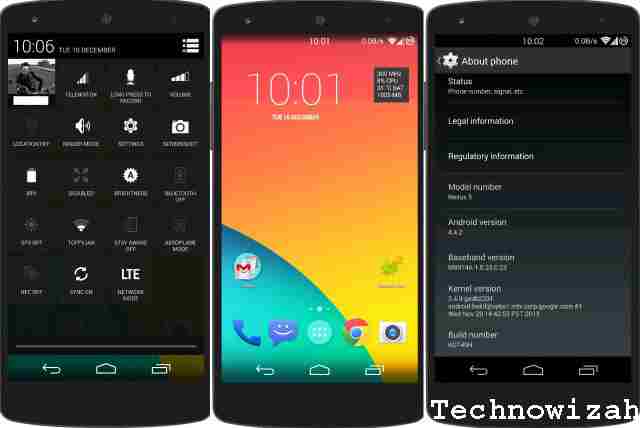 Stock ROM is the basic firmware on an android smartphone that is made for an Android smartphone to work. Stock ROM usually has a basic design without any branding. In essence, Stock ROM is made only until the Android smartphone and the hardware in it can work.
#2. Custom ROM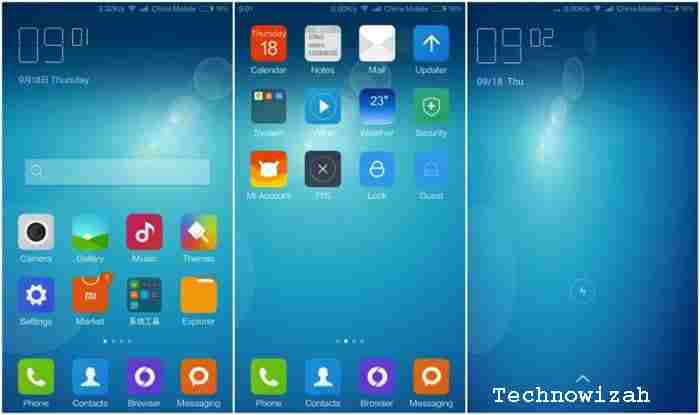 A custom ROM is an android smartphone firmware released unofficially by a developer that may have new display features, new features to increase performance. Custom ROMs are usually made when a particular smartphone manufacturer has a weakness in its performance so to cover these weaknesses, changes to the ROM or firmware are needed.
#3. Branded Stock ROM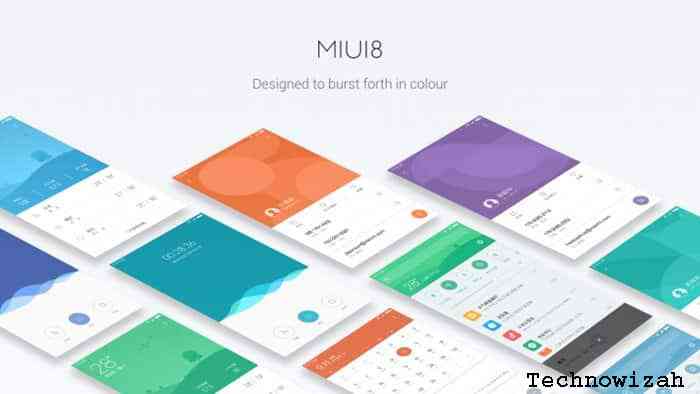 Branded Stock ROM is basically a stock ROM that is customized and changed according to the wishes of the manufacturer or particular Android smartphone brand holder. Changes here usually include the design or appearance, certain applications, and changes made to increase the performance of an Android smartphone.
Which is Better Stock ROM or Custom ROM?
Each type of ROM has its own advantages and disadvantages. For that, let's learn one by one by comparing them based on common cases felt by Android users.
#1. Pros and Cons of Stock ROM
Stock ROMs are usually made by people who are very knowledgeable in the world of Android. By going through the long research and testing stages by them, Stock ROM comes with the following advantages:
Most of the deficiencies have been resolved at the research and development stage.
High stability.
It is a universal Stock ROM that can be used on all official devices according to the specifications.
The update is very influential.
Even though it has the above advantages, stock firmware also has the following disadvantages:
Updates are rare because development is carried out if there is cooperation with only certain manufacturers or brand holders.
If there is a weakness in the previous operating system, it will usually be fixed on the next smartphone because it is considered more profitable.
Despite the update, several countries did not receive it.
#2. Pros And Cons of Custom ROM
Although Custom ROMs are developed by people who don't officially work for a particular android smartphone manufacturer, they are highly knowledgeable and passionate. Here are some of the advantages of Custom ROM compared to Stock ROM:
A large selection of Custom ROMs for almost all types of android smartphone devices, each ROM will provide optimizations that are not found on Stock ROM.
Frequently updated because it is developed by the community and its users directly.
Because there are many communities, we can easily provide feedback to developers directly without having to be complicated and costly.
Custom ROMs usually get rid of unnecessary applications.
Performance increases because Custom ROMs are made so that the hardware can work optimally.
Some Custom ROMs even come with more efficient battery consumption.
Custom ROM allows us to use microSD as internal memory so that there is no more problem with full internal storage.
See also: 
[100% tested] How to Root Lenovo A1000 HP
Although there are many advantages of a Custom ROM, there are also some disadvantages and the following are:
Because it was released unofficially, we have to install it manually and there are often problems during installation.
Data loss risk during installation.
Android smartphones must be ROOT.
ROOT void warranty.
Risk of the bricked android smartphone (won't boot at all) if you do it wrong.
Do I Need a Custom ROM?
This is up to the android smartphone user itself, if you have an android smartphone with a Stock ROM that works optimally and suits your needs, then you don't need to make any changes.
Read more:
Conclusion:
However, if your Android smartphone feels that its performance is not optimal, such as the wasteful battery, loading takes a long time and a bug or weakness appears in the Stock ROM but has never been fixed by the developer, then the Custom ROM can be tried.
Don't forget to bookmark and always visit every day Technowizah.com because here you can find the latest technology update such as Blogging Computer Android games Tips&Tricks Social Media Software Reviews etc.