5 Ways To Unlock Samsung Cellphone Pattern – The era of technology development is currently quite fast and inevitably everyone must follow the development of information technology so as not to feel left behind. In the developments that we all go through, of course, we still have to pay attention to the security that exists in the virtual world.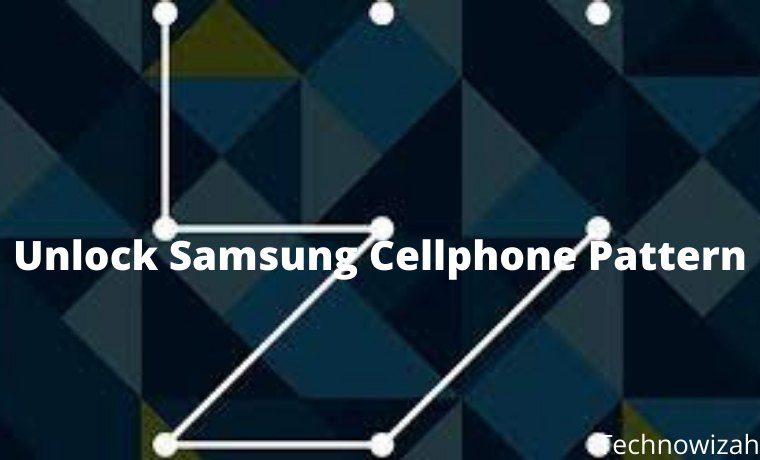 How To Unlock Samsung Cellphone Pattern 2023
Today's crimes are very diverse and occur anywhere and anytime, making us have to be even more careful to increase security, especially in cyberspace, one of which is by protecting our smartphones by using a password or pattern so that it is not easily opened by anyone.
Read more:
Smartphones currently available are equipped with advanced security features. Security features are available to maintain the privacy of its users. These security features are in the form of a pin, password pattern, fingerprint, or face id. One smartphone that has this security feature is Samsung. Samsung is a good choice and a favorite of many people compared to other brands.
Included in the brand that is a favorite of many people, the security feature that is a favorite is the pattern system. But there are problems with it, such as people who forget easily, will have difficulty opening the pattern from the cellphone itself.
Frequently changing patterns can be the cause of you forgetting your Samsung cellphone pattern. Here we will provide an alternative way if you forget the pattern of the cellphone you have.
How to Unlock Samsung Cellphone Pattern
If you forget the pattern of your Samsung cellphone, there's no need to worry and don't be too hasty to take it to a cellphone service repairman. You can follow the method that we offer today.
How to open a Samsung cellphone pattern using the Samsung My Mobile web. This way you don't need a long time to be able to open it. To use this method, make sure the panda is connected to a Samsung account.
If you have not connected to a Samsung account, then this method cannot be done. When the account on your cellphone can be connected, you can visit the Samsung mobile website. You can use a laptop or PC to access it more easily. When it is connected, sign in and log in using the account that is already connected to your cellphone.
If you have successfully signed in, you will find the device name h panda on the left side of the screen then unlock my screen or unlock the screen.
Then a notification will appear that your cellphone screen lock is unlocked. Don't worry, the data in the cellphone will not be lost.
You can copy the tutorial above to open a locked pattern lock because you forgot your Samsung cellphone, the great thing is that the above steps can be practiced alone on all types of Samsung including A10, J2 Prime, A01 Core, A11, J7 Prime, Note, and others.
There are still other ways to be able to open your Samsung cellphone pattern, pay attention to the methods below that we have summarized and you can use one of them if you have problems forgetting your Samsung cellphone pattern.
#1. Using Samsung Find Mobile
Maybe you think that Samsung Find Mobile is used to track the whereabouts of a lost Samsung cellphone. This is indeed true. Please note that it does not only function as tracking a lost cellphone. Not only that, but Samsung Find Mobile can also be used to open cellphone patterns for those of you who forget. Let's see how to open the Samsung cellphone pattern below.
The first step is to open the browser on your laptop or you can use the cellphone you have.
In the browser menu, visit the Find My Mobile website at the address https://findmymobile.samsung.com
Then click the sign option and then log in using your Samsung account that is already connected to your Samsung smartphone that forgot the pattern.
When you have successfully logged in to the Find My Mobile web, the name of your smartphone will appear on the left. If you have more than one Samsung cellphone then there are several names and types of cellphones displayed.
Next, click on the Unlock my screen option
After doing some of the above processes, there will be a notification tone that your Samsung smartphone has been successfully unlocked.
The last step, check your Samsung cellphone, and the usual pattern lock to open is no longer there and your cellphone is already unlocked.
#2. Using Hard Reset
This method of opening a Samsung cellphone pattern is actually not recommended, because it can eliminate data, and also the settings will return to factory settings. This one method is also a bit complicated in the process of doing it. The risk that must be borne is that all data in the form of contacts, files, and data stored in the phone memory will be lost. If you are ready and don't mind it, then you can do it, but if you don't mind you can try another way.
The first step is to turn off your Samsung smartphone that has forgotten the pattern lock.
Make sure the cellphone is turned off, then do this Press and hold the three Power + Home + Volume Up buttons simultaneously. Wait a few moments until the Samsung logo appears.
Then wait a few moments until several hard reset options appear.
Then select the wipe data/factory reset option. If you are confused about how to choose it, you can use the volume up and volume down buttons to scroll through the options and use the tower button to select.
If so, select yes – delete all user data to start the hard reset process on your Samsung cellphone.
This process takes a few moments, you just have to wait for the process to complete.
When the process is complete, immediately reboot or rest your Samsung cellphone.
And the process is complete, your Samsung cellphone is not locked anymore.
#3. Using Android Device Manager
Another way to open a Samsung cellphone pattern that you can do is to take advantage of the services in the Android device manager to be able to open a forgotten Samsung cellphone pattern. Follow the method below to get started.
The thing that needs to be prepared is a computer or laptop or you could be by borrowing your friend's android first for the opening process.
Then immediately open the browser on your device earlier. To open the browser, it is recommended to use Google Chrome for fast internet access.
Visit the Android Device Manager site.
If you have visited it, log in using a Google account that is already connected to your android and you forgot the pattern lock.
When logged in, you will be given 3 options, namely ring, lock and delete.
If you want to open a forgotten cellphone pattern, you have to choose the lock or lock option.
Then you will be asked to create a new password.
Next, confirm the new password that has been created and Continue by clicking the lock.
Wait a few moments and enter the latest password that you created earlier.
And the process is complete, your Samsung cellphone that forgot the pattern is already open.
#4. Using the Android Debug Bridge (ADB)
You can try to open the forgotten Samsung cellphone pattern to overcome the forgotten Samsung cellphone password that is locked using ADB, let's see how below.
Prepare in advance the android phone and also a USB data cable that will be used to connect to a computer or pc.
Plug in the USB cable and connect your android to the computer, then remember to go into the ADB installation directory
Then, open the Command Prompt / CMD command on the computer, press Windows and R then type cmd or click start-CMD
When the CMD command appears, type the ADB shell rm/data/system/gesture.key then press enter on the keyboard.
Then, Reebok or restart your android phone, then the cellphone pattern on the panda will be lost.
#5. By using an Emergency Call Number (Emergency)
If the method for opening the Samsung cellphone pattern that you forgot above is still quite complicated and the steps still make you confused, then in the fifth tip you can use an "emergency call" to overcome the forgotten pattern on your Samsung cellphone. How to? look carefully below.
First, you need to prepare the emergency call number for the Samsung cellphone and forget the password.
And for the emergency call number to unlock the Samsung cellphone is  911.
Submit your problem with the Emergency number.
And wait a while, later the pattern that is locked because you forgot it will be resolved properly.
Finished.
Conclusion
Those are some 5 Ways To Unlock Samsung Cellphone Patterns, hopefully, they will be useful and can help those of you who are looking for How to Unlock Samsung Cellphone Patterns or How to Unlock Locked Samsung Cellphones Without Reset.
Don't forget to bookmark and always visit every day Technowizah.com because you can find here the latest Tech Computer Android games How-to Guide Tips&Tricks Software Review etc, Which we update every day.