Do You Need a VPN to Watch Free Movies Online – A Virtual Private Network protects your online identity by hiding your IP address and browsing activities. You can also unblock geo-restricted content with a VPN, but is that legal? Several streaming services like Netflix, Prime Video, Sony, Disney Plus, etc., try their best to block VPN users.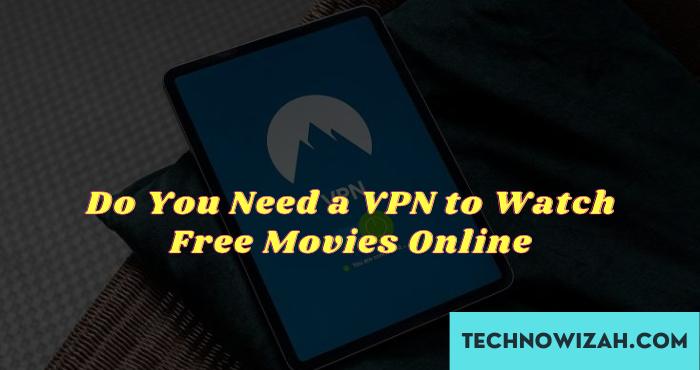 What is it necessary for them to do it? Can you get in legal trouble if they catch you streaming with a VPN? In this article, you will get answers to these and more relatable questions.
Basics of Streaming With a VPN
VPNs are legal in most countries. Some companies even recommend using a VPN that comes from top VPN providers for more security. However, you might want to consider these points before using a VPN to stream movies.
1) Using a VPN(for any use) is illegal in some countries like Iraq, Iran, Russia, China, Turkey, etc. You might not want to use VPNs in these countries to protect yourself from legal action.
2) Illegal activities are illegal even if you do them with a VPN. Downloading, streaming, selling, and buying copyrighted content remains illegal while using a VPN. A VPN might make it difficult for concerned parties to locate you, but it will not legalize unlawful actions or activities.
3) Several streaming services like Prime Video, Netflix, Disney Plus, and more will try to restrict VPN users on their platforms. You might want to look at their terms of use before accessing them using a VPN.
4) Several new sites keep coming and going daily. These sites claim to give you free movies and shows. You might only want to use verified sites that contain legal content.
Is It Legal to Stream and Download Content Using a VPN?
Yes, it is legal to stream and download movies and shows using a VPN in countries where VPN is legal. But, the content you stream or download should be legal and free.
Streaming pirated or copyrighted content is unlawful, even using a VPN. The lawfulness of a VPN also depends on the country you are using it in. A VPN might make it difficult for concerned parties to track you, but still, you might want to avoid streaming pirated content.
Is it legal to stream geo-locked content with a VPN?
It also depends on what type of content you are streaming. For instance, services like Peacock and Hulu only work in the United States of America. However, several users use a VPN with an American server to access it outside the country.
It is legal to do that, but it might breach the terms and conditions you agreed with your streaming device. Your streaming device can restrict you from accessing content with a VPN. 
What will happen if you get caught using a VPN?
You do not need to worry if you are using a VPN in a country where it is legal. You would not be penalized there for streaming geo-locked content using a VPN. However, your streaming device might partially or fully block you from accessing its content. 
Things change if you use a VPN in a country where it is blocked. You can experience severe consequences like internet throttling, jail time, or a fine. You might need to read the laws carefully before attempting such a thing. 
Can I watch Netflix with a VPN?
 Yes, you can watch Netflix with a VPN. Several VPNs bypass the blocks that Netflix uses. These VPNs constantly update their IP addresses so that a streaming platform can not track them.
Surfshark is one of the best examples of such a VPN. You can use Netflix without any hassle using the Surfshark VPN. You might want to buy a premium plan for better speed and more servers.
Conclusion
Using a VPN is legal in most countries. You might not want to stream copyrighted, unlawful, and banned content with or without a VPN. It can cost you a lot. You can use a VPN to bypass the geo-restrictions, but only in the countries where VPNs are legal.
Don't forget to bookmark and always visit every day Technowizah.com because you can find here the latest Tech Computer Android games How-to Guide Tips&Tricks Software Review etc, Which we update every day.