7 Ways To Fix Error Code 0xC0000225 In Windows 10 PC – When you are trying to boot your PC and you come across error 0xc0000225 in your Microsoft Windows 10. And you guys are confused about how to fix it because this error is preventing your PC from booting up.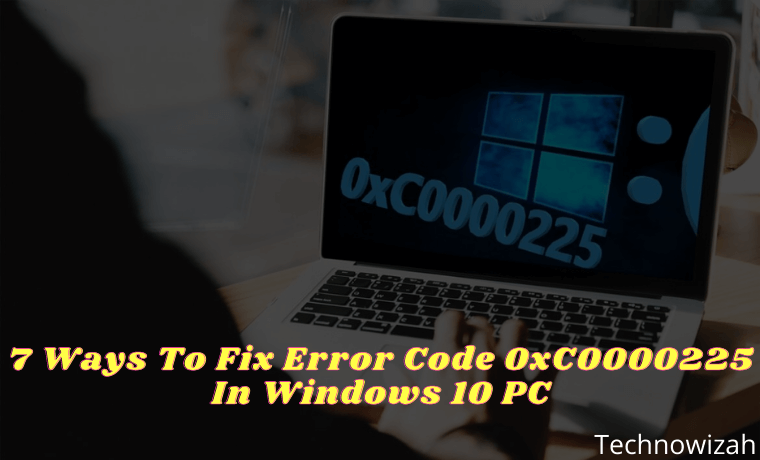 How To Fix Error Code 0xC0000225 In Windows 10 PC Laptop 2023
Luckily, you can usually fix these errors with a little work. The admin will show you how to fix the error code 0xc0000225 on Windows 10.
What is Error Code 0xC0000225?
You will see this error code when you try to boot your PC. Windows displays it with a message saying Your PC needs to be repaired and below it also says An unexpected error has occurred. It is also sometimes said that A required device isn't connected or can't be accessed.
Read more:
Microsoft Windows throws this error when it cannot find the correct system files to boot. This important information is known as Boot Configuration Data or BCD.  When you turn on your PC, it tells Windows how to boot properly.
This error is more common on disks using the newer UEFI specification with a GPT partition scheme than on older settings. Windows' message about it isn't very clear, so we'll have to put on our Windows troubleshooting hat to sort it out.
What Causes Error Code 0xC0000225?
Since this error is related to corrupted system files, it often appears after an OS upgrade (such as upgrading from Windows 7 to Windows 10). This can also happen if your PC shuts down during an important update, from malware attacking system files, or even from faulty hardware. Follow the steps below to fix your problem, whatever the cause.
#1: Create a Windows 10 Installation Disc
Like other boot errors, you cannot solve this problem from within Windows. As such, you should have a Windows 10 installation disc so that you can run the repair tool from there.
You will need a flash drive with at least 8GB of space, or a DVD. Note that creating a Windows 10 disc will erase everything on the drive, so it's best to use a blank flash drive or DVD.
After you create the install media, insert it into your computer. Press the appropriate key to open the boot menu, and load the Windows 10 disk from your external device.
#2: Windows Automatic Repair
First, you might want to try the built-in Windows 10 troubleshooter. The system automatically checks for problems and attempts to fix them. Hopefully, this will fix your broken BCD so you can get back to work.
After booting from your Windows 10 installation disc, wait until you see the Windows Setup screen.  Confirm your language options, then click Next.  When you see the Install now screen, click the Repair your computer link at the bottom left.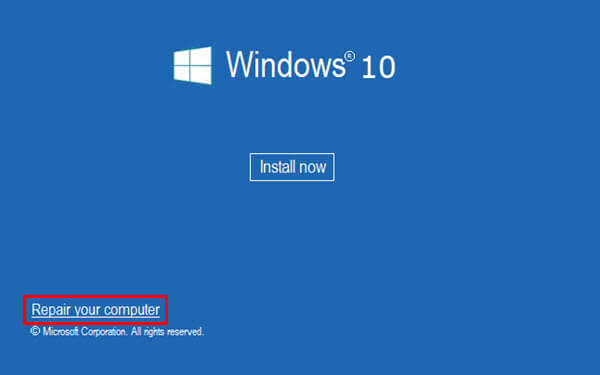 You will see a menu of options; select  Troubleshoot then Advanced options.  From this Advanced options menu, select Automatic Repair.  Let the process go through, then restart your computer when it's done.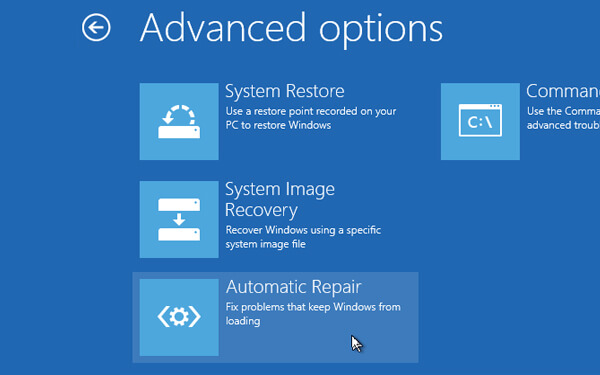 Try booting again normally. If error code 0xc0000225 doesn't appear, you've fixed the problem!
#3: Run SFC And Check Disk Scans
If Windows automatic repair doesn't work, you can try some system scans. To do so, repeat the above process to open the Advanced options menu, but don't select Automatic Repair.  Instead, select  Command Prompt to open the command-line interface.
First, run the System File Checker (SFC) command, which checks for corrupt or missing Windows system files and attempts to repair them:
sfc /scannow

Once this is done, run a Disk Check scan to check for errors on your hard disk. Use the following command, replacing  c: with the letter of your primary partition if you have changed it:
chkdsk c: /r

Once you have run these two scans, reboot and try loading your PC normally again. Hopefully, the error doesn't appear again.
#4: Rebuild BCD
If you are still having problems, the next step you can try is the command to rebuild the BCD. Since this is what often causes errors, this might be the trick for you guys.
Again, boot from your Windows 10 installation media and open the Advanced options menu.  Select  Command Prompt again. Run the following commands one by one:
bootrec /scanos 
bootrec /fixmbr 
bootrec /fixboot 
bootrec /rebuildbcd
The first command scans your disk for compatible installations, which can help it find your "lost" Windows installation. Commands two and three write a new MBR and boot sector to your disk. The last command scans again for Windows installation after repair. Restart your computer once again and hopefully, this will clear error code 0xc0000225.
#5: Set Your Active Partition
Windows allows you to change the active partition so you can tell the system where to boot. If this somehow goes wrong, you can change it to point Windows to the correct partition.
Open Command Prompt as above from your Windows repair disc. Type the following commands one by one to open the Disk Partition tool and list your available disks:
diskpart list 
disc

You will see a series of entries labeled Disk 0,  Disk 1, and so on. Your internal hard drive is most likely Disk 0 — you can tell by Size.  Type the following one by one, replacing  X  with  0 or whatever number of HDDs you have:
select disk X 
list partition

The second command will list all the partitions on your internal drive. Your primary partition may be 0 or marked as Primary.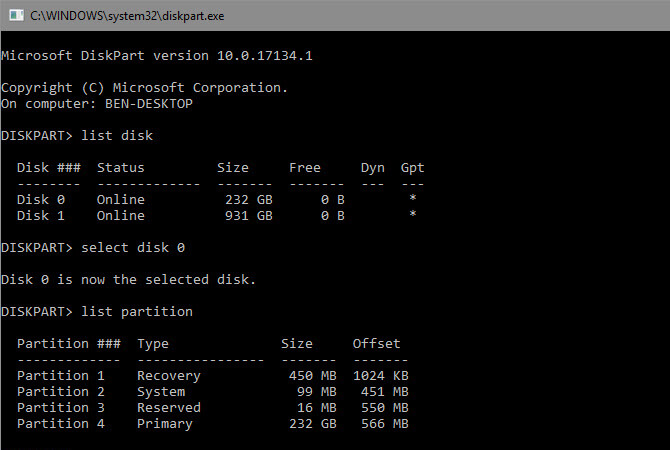 Then enter this command, replacing  X with your partition number:
select partition X 
active

Exit Command Prompt, reboot, and see if your problem is fixed. This marks the partition where you installed Windows as the one Windows uses to boot.
#6: Check for Damaged Hardware
At this point, you have done a lot of software troubleshooting to fix this error. If you still won't boot, you should consider checking your hard disk for physical problems.
Check to make sure the drive cable is not damaged, and plug it back in if possible. Depending on your computer manufacturer, you may also have some internal diagnostic tests that can check for drive problems.
#7: Try System Restore Or Reinstall Windows
If this problem started recently, you can try System Restore from the recovery disc to go back to before the error occurred. Boot from your install media again, navigate to the Advanced options menu, and select System Restore. Select the most recent restore point and Windows will return to those points without affecting your personal files.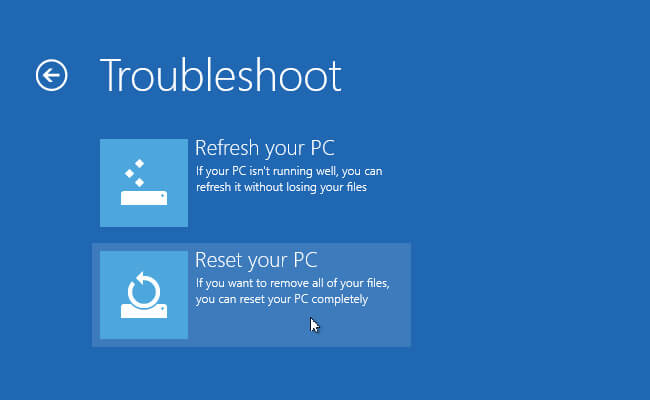 If you don't have restore points or recovery doesn't fix the problem, we recommend reinstalling Windows to replace corrupted system files and make everything else fresh. It's time-consuming, but it's your best bet if you've come this far. You will find the Reset this PC option under Advanced options > System Restore on your recovery disc.
Read more:
Conclusion:
Hopefully, one of these methods will clear error 0xc0000225 on Windows 10 for you guys. Whether this is caused by a failed upgrade or a hardware glitch, you luckily have the option to fix it. If the error is specifically related to Windows updates, Microsoft's free SetupDiag tool can help you solve the problem.
Don't forget to bookmark and always visit every day Technowizah.com because you can find here the latest Tech Computer Android games How-to Guide Tips&Tricks Software Review etc, Which we update every day.