What is Keylogger? Protect PC From Keylogger – Keyloggers are one of the most well-known and most feared security threats on computers today. Keyloggers have a scary reputation for several reasons, not least because they are difficult to detect.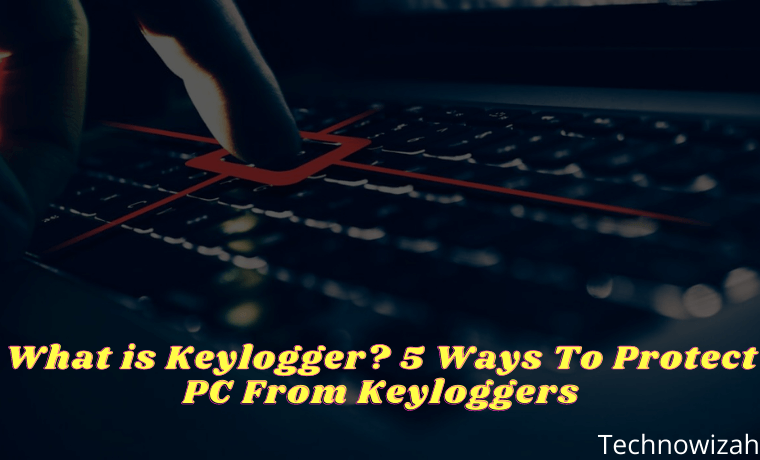 How To Save or Protect PC From Keylogger 2023
This malware is unfortunately very common. This type of malware packs a keylogger for maximum damage and to add to the attack type of attackers. Fortunately, there are several ways to protect your PC from keyloggers.
Read more:
What is Keylogger?
Before looking at how to protect a PC from a keylogger, we should know what a keylogger is and where it comes from. Keylogger is a term that refers to a malicious computer program that captures and records keystrokes such as every word, character, and key that we press on the keyboard. The keylogger sends a log of our keystrokes to the attacker.
These records may contain the victim's banking logins, credit and debit card details, social media passwords, etc. In short, keyloggers are dangerous tools for identity theft and financial fraud.
The majority of keyloggers are bundled with other forms of malware. In the past, malware that sent a keylogger would stay silent for as long as possible. That means, unlike other types of viruses and malware, files will remain intact and victims can continue to use the system as normal.
However, that is not always the case. For example, the recently discovered MysteryBot targets Android devices with a banking Trojan, keylogger, and ransomware combined. But the keylogger will appear as part of a large exploit kit that gives the attacker control over various aspects of the victim's system.
There are actually other common variants of keyloggers such as card readers and skimmers, and other types of malware that deploy keyloggers to copy the victim's PIN. The Poseidon malware is a prime example of this type of scam.
How To Protect Your PC From Keyloggers
#1. Use a Firewall
In most cases, the keylogger must send the information back to the attacker in order to be able to do harm. The keylogger must send data from the victim's computer via the internet. When the victim's internet passes through a firewall (for example, Windows Firewall which is the default security setting for Windows 10 systems), there is a good chance that he will notice something is wrong.
But there is also Keylogger which is easy to stop. Windows Firewall is an excellent option for most users, but some excellent third-party firewall options come with more robust functionality. A firewall alone may not stop keyloggers or related malware, but it's better to have one than nothing.
#2. Install Password Manager
One common piece of security advice is to update and change passwords with strong, single-use passwords. But indeed, it is very difficult to remember dozens of 16-character passwords for multiple accounts. Keyloggers are effective in their simplicity of copying keystrokes and logging the information. But what if we never type the password?
Most password managers use the autofill functionality to provide a master password that unlocks a specific account. Our password still works, but everything is done without typing. Sounds good, right? Unfortunately, password managers can only get us so far, for several reasons.
Some password managers do not copy and paste their users' passwords. Instead, they use the auto-type function to enter the password. But unfortunately, every keylogger can also copy virtual keystrokes.
A fairly well-designed keylogger will also periodically take screenshots as well as record clipboard content.
Some malicious advanced malware variants will target offline password databases, stealing the entire list instead of one by one.
Now, all is not lost. For example, KeePass eliminates the first and second issues using Two-Channel Auto-Type Obfuscation (TCATO). TCATO basically splits the password into two parts, sends them both to the clipboard, then joins them in the password field.
However, by their admission, TCATO is not 100% secure, noting that "it is theoretically possible to write a custom spy application that specializes in obfuscated automatic type logging."
The purpose of the password manager is not to stop keylogging. However, if we find a keylogger and we have installed a password manager, it is possible that we will only lose strong single-use passwords for one account, rather than every password for every account we have.
#3. Make sure the system is up to date
Being proactive about system security is always a good idea. One of the most important parts of proactive defense is keeping our systems up to date. That includes our operating system as well as the applications and programs we run on it. Keyloggers and other malware look for exploits in out-of-date software. Updating software can be tedious at times, but it can save us and our system from serious trouble.
#4. Consider Additional Security Tools
If you choose the default security option for Windows 10 that's fine, but maximizing system security is a better course of action. If you want a security tool that specifically targets keyloggers, check out these two free options:
Ghostpress: A free anti-keylogger with a very small performance footprint. Process Protection feature to stop other programs that stop Ghostpress.
KL-Detector: Basic keylogger detection tool. Once we detect the keylogger, we can remove it, but the tool will only notify us of the presence of the keylogger.
#5. Change the Password
If you suspect something is wrong, use another computer to change your password. The steps listed above should provide extensive protection against keyloggers, but there are always people whose passwords are stolen even if they do everything right.
Changing passwords frequently will help minimize the potential damage of a keylogging attack. Our password may be stolen, but it cannot be used directly unless the keylogger is targeted directly at us (in which case we may have bigger problems than keylogging). If we change the password every two weeks, the stolen information will be useless.
Read more:
Conclusion:
So those were some ways to protect PC from keyloggers. These methods will help protect you against keyloggers by reducing their chances of infecting your PC with malware.
Don't forget to bookmark and always visit every day Technowizah.com because you can find here the latest Tech Computer Android games How-to Guide Tips&Tricks Software Review etc, Which we update every day.