20 Best Windows 10 Themes Cool And Free Desktop – If we talk about the best desktop operating system, without a doubt, most people will definitely choose Windows 10. Not because other desktop operating systems don't exist, but compared to each other, Windows provides users with more features and customization options.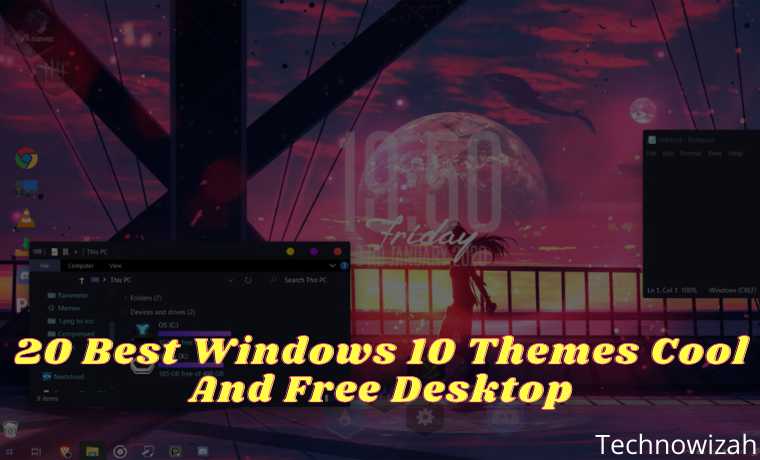 How To Download Windows 10 Themes Cool And Free Desktop 2023
On Windows, you can easily install packages and themes to customize the appearance of the operating system. So, in this article, we have decided to share a list of cool and free Windows 10 themes that will enhance the look of your Windows 10 OS.
Read more:
List of Cool Windows 10 Themes 2023
All the themes listed in the article are available on the Internet and of course free. So, let's have a look at the cool Windows 10 Themes to enhance the look of your computer in 2020.
#1. Matte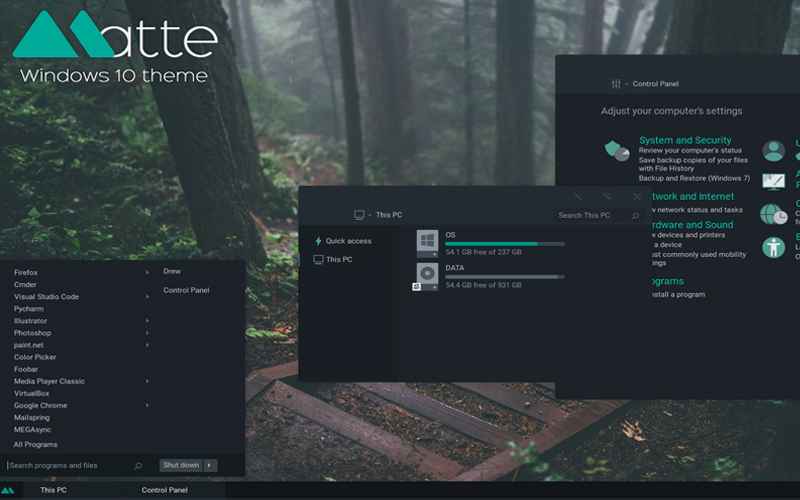 According to the admin, this is the coolest Windows 10 theme, because it has an elegant feel to the theme. This Windows 10 theme is also inspired by Dragoon X and Harbor UI.
#2. Gruvy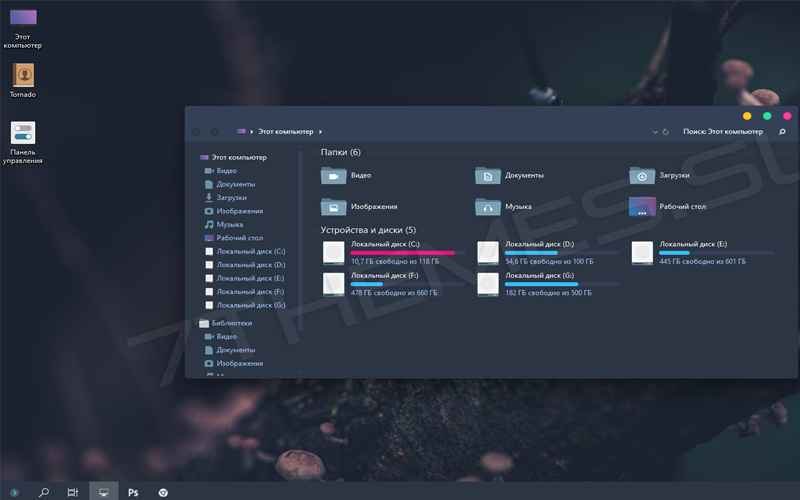 The next cool Windows 10 theme is Gruvy. This theme features round or square edges. Have Regular Style, Dark Mode, or Darkest. Also with or without an address bar and a thin or plain taskbar.
Download
#3. Lovelace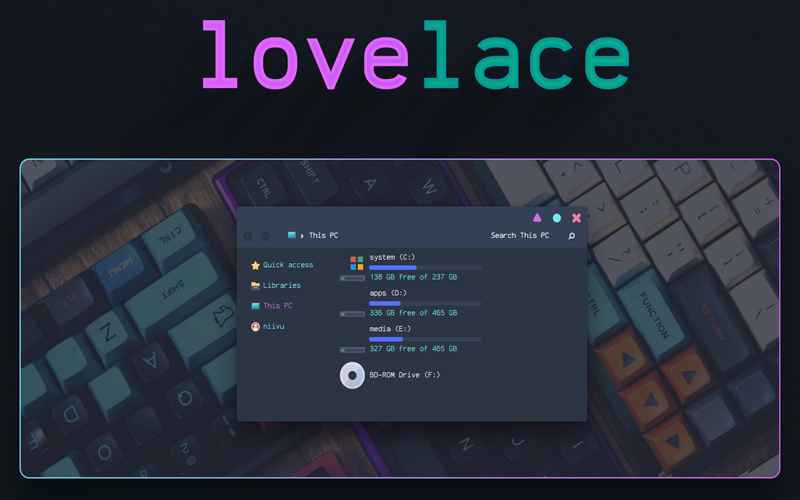 Lovelace is a beautiful and elegant theme that you can try on your Windows 10 operating system. In this theme already embedded packages such as 3 themes, namely normal, dark & ​​darkest, there is a Dock skin, and other interesting features.
Download
#4. Nord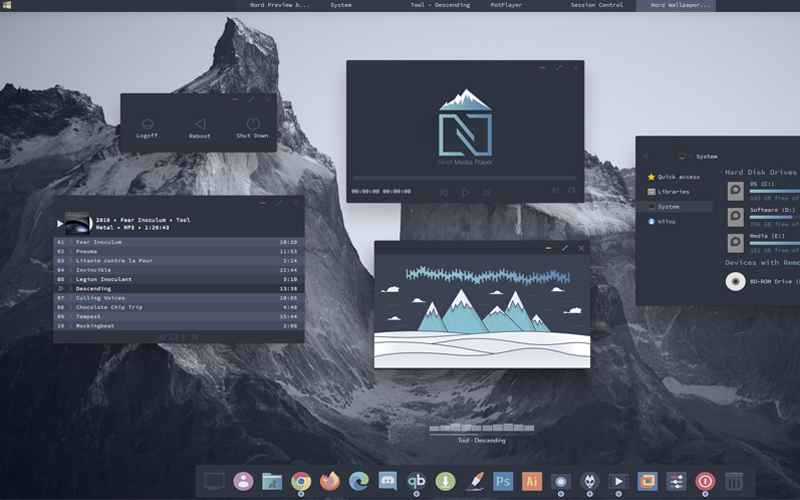 Nord is another cool windows 10 theme which has all the necessary features and the user interface looks cool too. This is a brand-new theme but has a look and features that cannot be underestimated.
#5. Elegre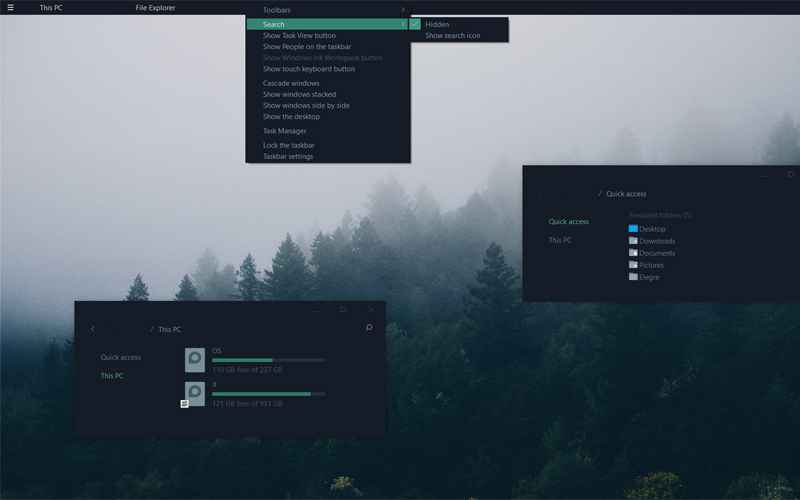 This is another cool windows 10 theme which can make your Windows 10 operating system look good. Apart from having an elegant interface, this theme is also free to download and gives users lots of customization options.
#6. Goon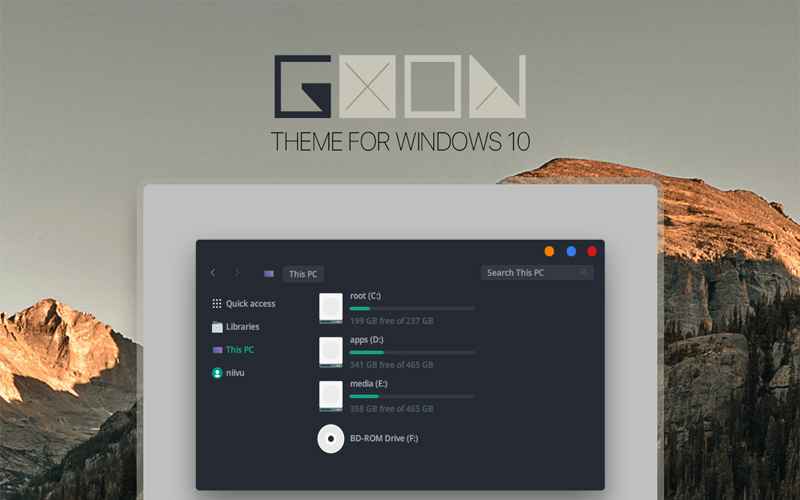 If you are looking for cool Windows 10 themes to enhance your Windows 10 experience, then Goon might be the ideal choice for you. This theme has a clean look. Clean and functional.
Download
#7. Apple MacOS Sierra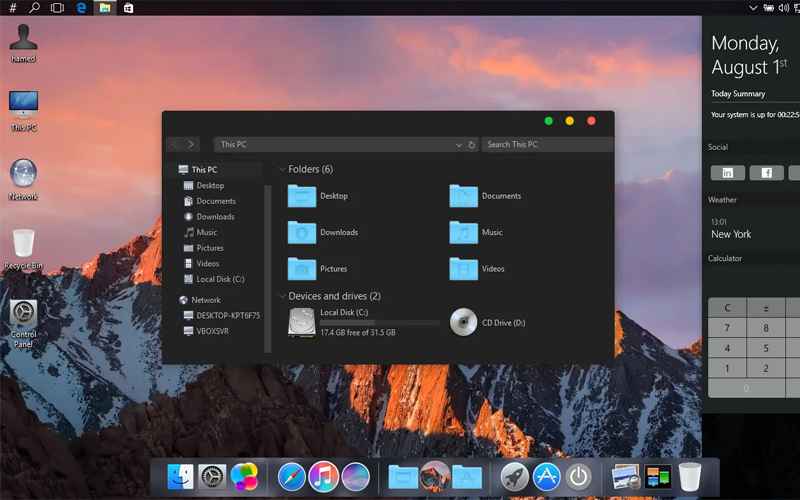 If you want your PC screen to look the same as Apple's Mac OS X then this will be the right choice for you. Using this awesome Windows 10 theme pack, you can easily change your old UI to the latest macOS X and it will look more shiny than the old one. And yes, it's free to use.
#8. StartIsBack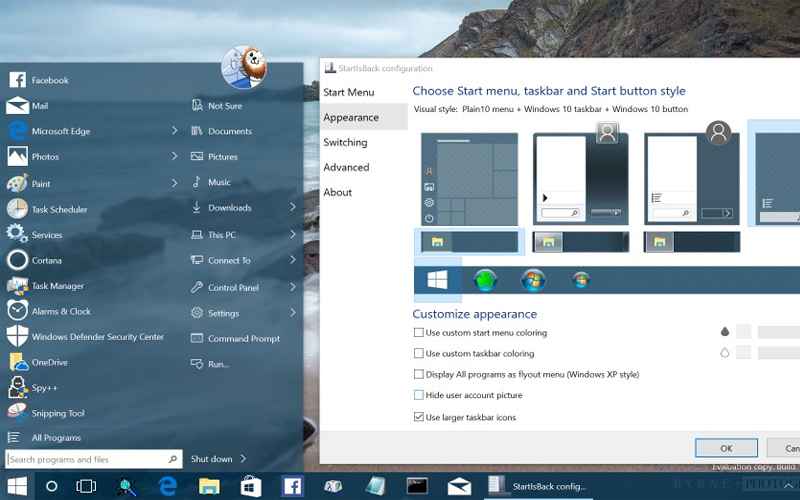 Missing the classic Windows 7 or Windows 10 computer start menu? If so, give this theme pack a try. This is a pack of themes meant to bring a Windows 7-type start menu on Windows 10 computers. So, this theme is for those who have been looking for a way to get Windows 7 interface in Windows 10.
#9. Ubuntu Theme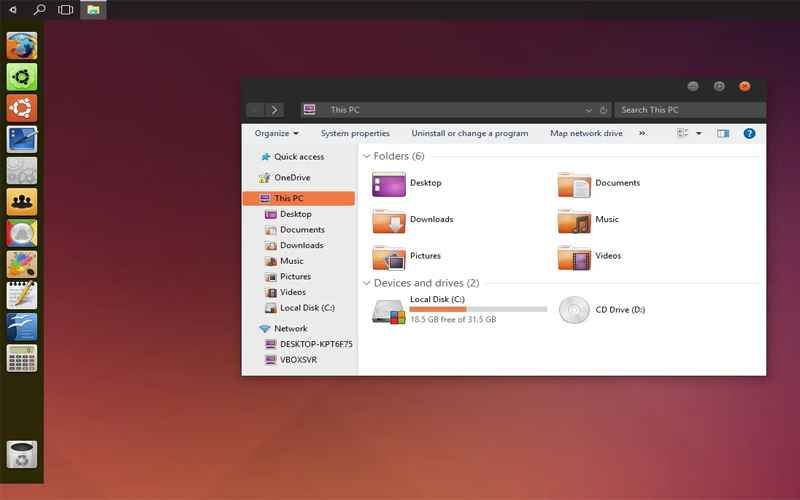 Many of you have used Ubuntu OS, and you can get the full Ubuntu interface on your Windows 10 with this cool theme that will turn your Windows 10 PC into Ubuntu. This is one of the best Windows 10 packs or themes that you can use to get an Ubuntu-type interface.
#10. Mac OS X El Capitan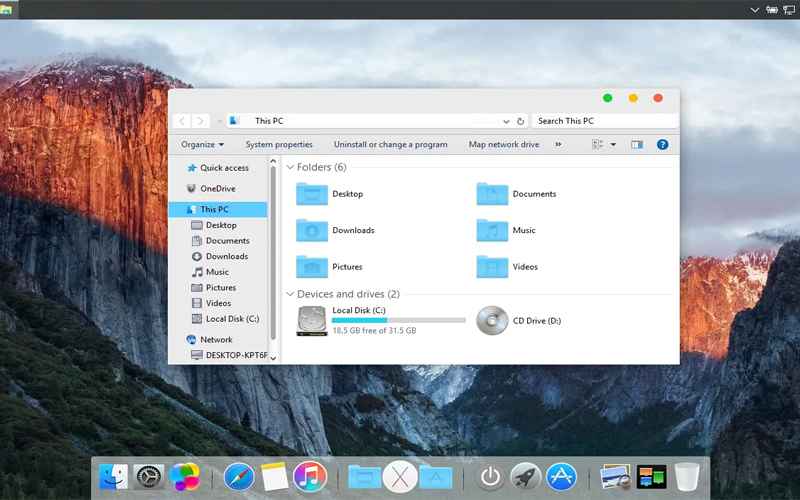 Fascinated by MacBooks? Like iOS? Well, this is a theme that is perfect for your Windows 10 Platform PC or Laptop. You will get almost 80% of features similar to Mac OS. The app drawer and more similar to Mac OS X. You can get the Mac OS X El Capitan theme for free.
#11. Vanilla Theme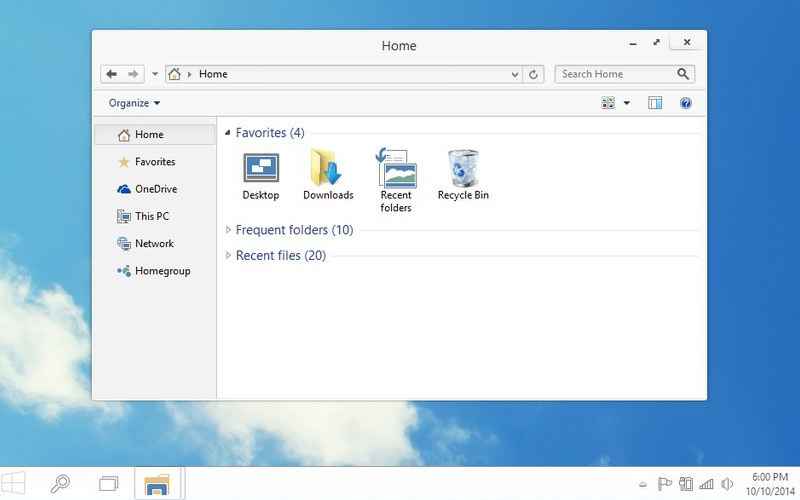 This is another beautiful theme that is clean and elegant. The themes are unlimited and have the same look as any online cloud service. This will change and overall improve the appearance of your operating system. You just need to download the Vanilla theme and enjoy it.
#12. Ades Dark Theme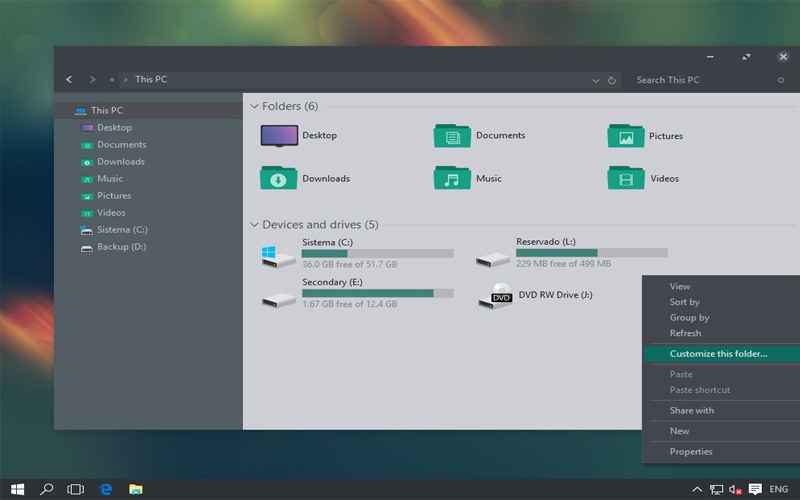 Ades is not actually a dark Windows 10 theme but contains a combination of dark gray, green, and a little blue. But for those who mostly work on computers and are constantly in front of the skin, Ades is quite soothing to the eyes. It gives a fresh look to your old-school white background in File Explorer and also customizes the icons.
To apply Ades, you need  UxThemePatcher to patch the theme with the default Windows theme in the C:\Windows\Resources\Themes folder.
#13. Oxford Theme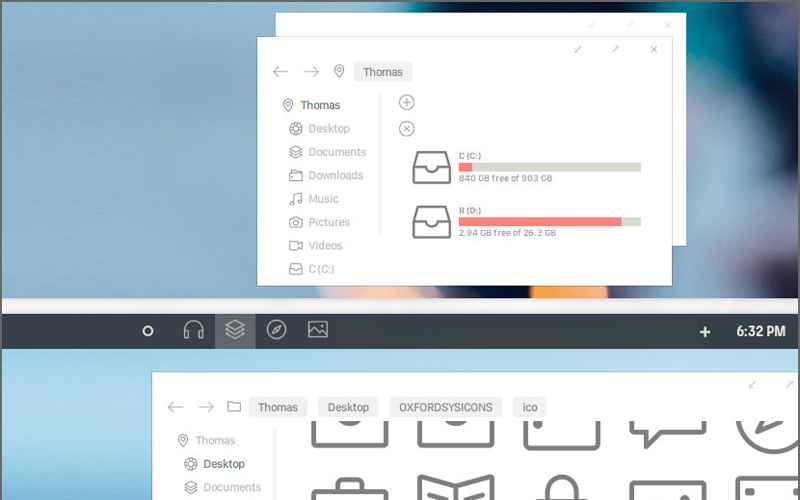 This theme was built with simplicity in mind. Compared to every other Windows 10 theme, the Oxford theme has less animation. It has unique-looking icons but is essentially minimalistic. This minimalist theme is the best theme that you can apply to your Windows 10 computer.
#14. Flattastic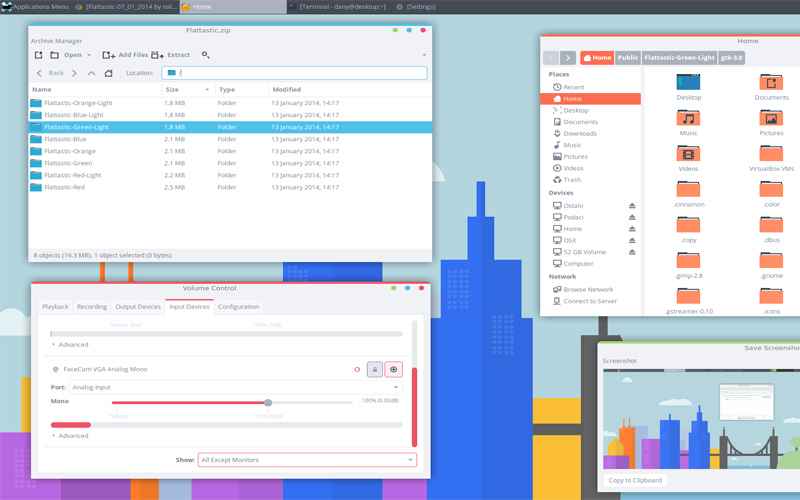 This is one of the best themes that you can use on your Windows 10 computer. This theme includes 8 versions of the Fantastic Light theme and 8 Versions of the Flattastic Dark theme. This theme has a minimalistic look but looks awesome.
#15. Nemo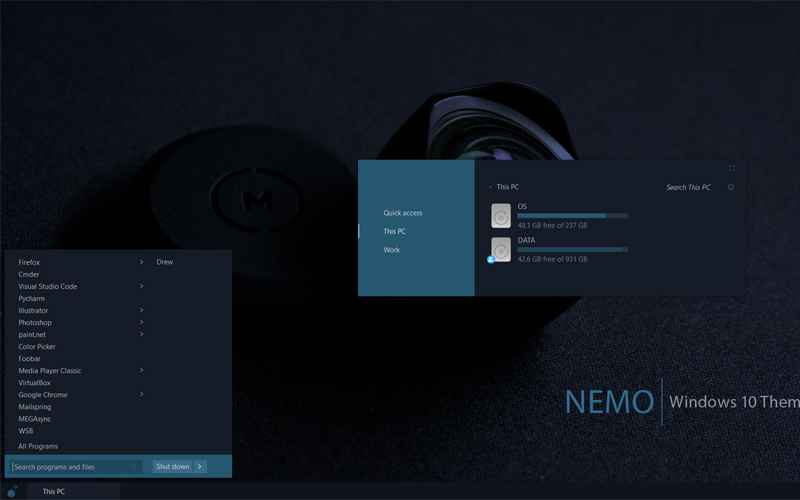 This is another cool Windows 10 theme that can give your computer a great look that you might not expect. The theme looks simple and can even help increase your productivity and keep your desktop clean.
#16. SIMPLIFY 10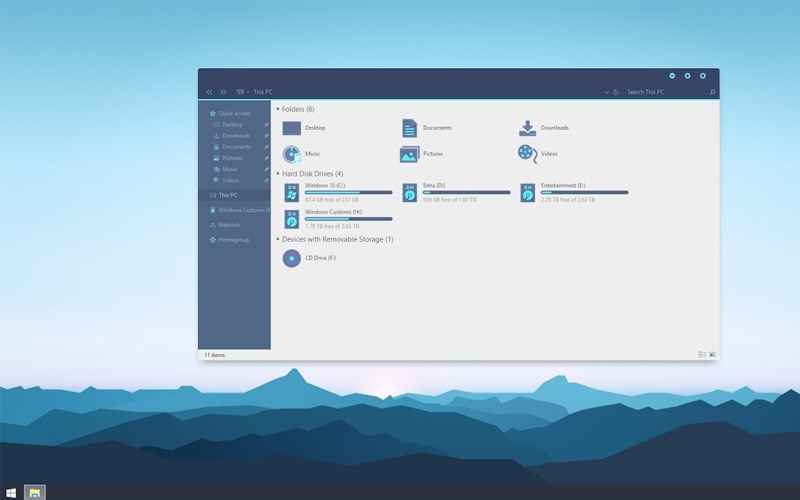 As the name suggests, simplify 10 is the simplest theme available on this list. They want to make things as simple as possible. The colors used in this theme are a perfect example of how developers take the simplest things seriously. It only has classy subdued colors that make this theme stand out from the rest of the themes on this list. No doubt, this theme is full of blue.
#17. Nvidia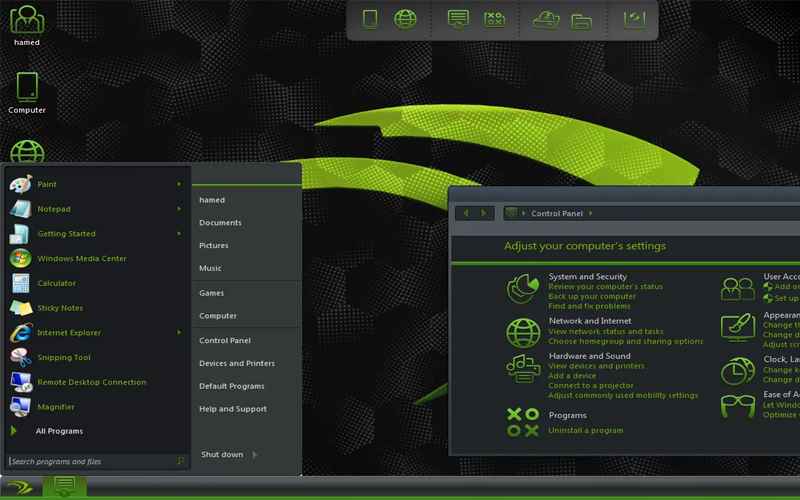 Do you like Nvidia's color combinations? You can take advantage of the same black and green combination on your Windows 10 computer with Nvidia Skin. Nvidia Skin completely revamped Windows 10's interface into something darker that not only looks amazing but also feels light on the eyes.
#18. Nocturnal W10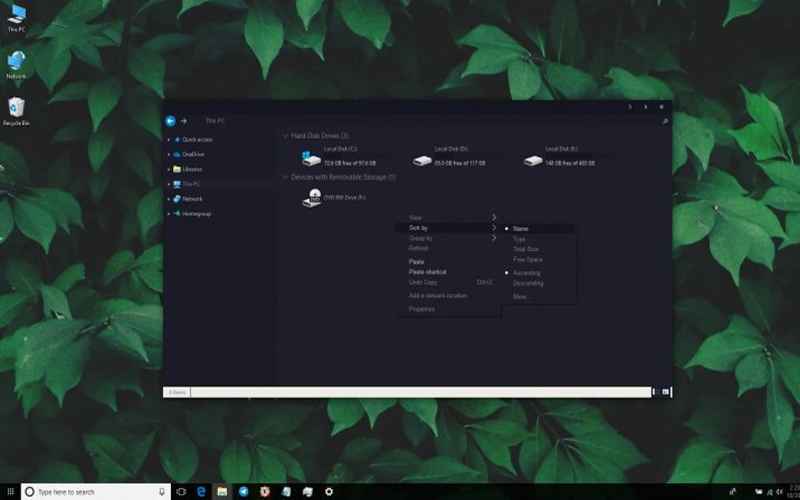 Nocturnal W10 is a dark theme designed for ultimate nocturnal. The theme comes with a clean and dark design, which gives a nice overhaul to the Windows 10 interface that makes things less overwhelming to the eyes, even at night.
Everything from the Control Panel to File Explorer has been given a wonderfully dark touch. So it can be a great choice for Windows users who like dark themes. Please note that Nocturnal W10 is only compatible with Windows 10.
#19. Penumbra 10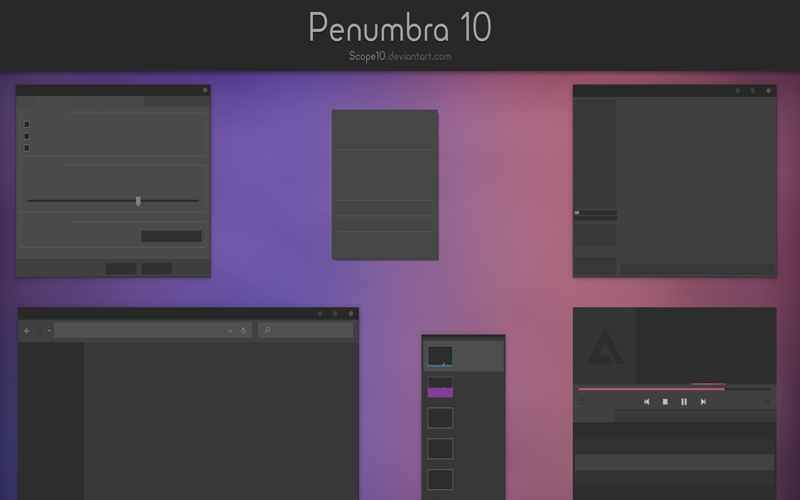 If you're tired of the bright conventional Windows interface, you can tone it down a bit by introducing a Penumbra 10 gray mix. With this visual style, you can customize your computer's background, interface color, sound, and mouse cursor appearance, all to your liking. . As long as you work with Windows 10 OS and have the UXtheme Patcher theme engine service, setting the theme on your laptop or desktop computer will run fine.
#20. Win11 Dark VS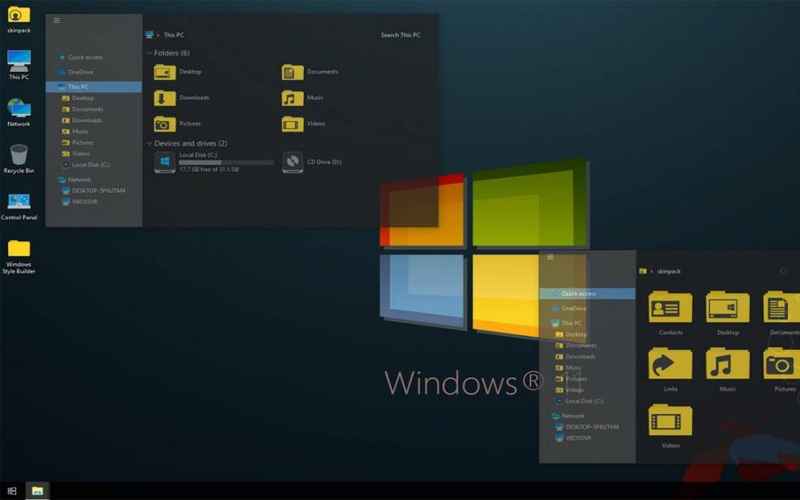 Well, that is another best Windows 10 themes on the list which is based on dark mode. The transparent black color with a yellow blend looks charming. Apart from that, the theme also changes icons and wallpapers periodically. So, Win11 Dark VS is another best Windows 10 themes that you can use right now.
Conclusion:
So that's the list of cool and free windows 10 themes that you should try. Spread there are many themes available on the internet for Windows 10. Admin has collected and rated the themes from the top ratings and saw them from the appearance of the theme. Hundreds to Thousands of users are using this theme now.
Don't forget to bookmark and always visit every day Technowizah.com because you can find here the latest Tech Computer Android games How-to Guide Tips&Tricks Software Review etc, Which we update every day.