First Person Games vs Third Person Games Differences – Ever wondered what makes a game first-person or third-person? In this article, we will discuss what is the difference between first-person and third-person games.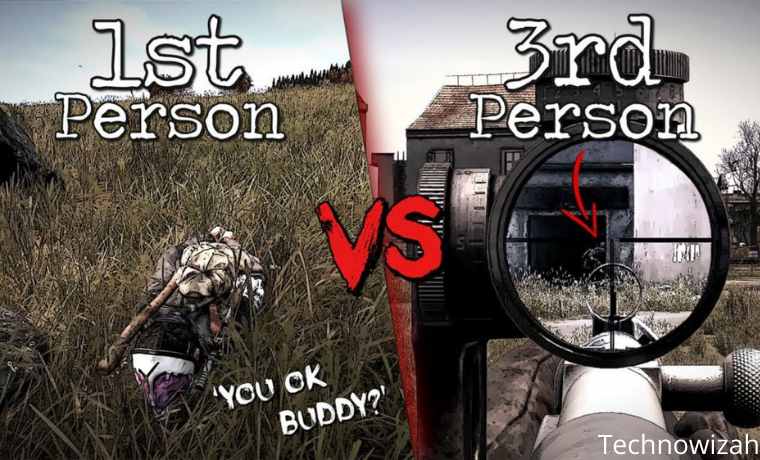 First Person Games vs Third Person Games Differences 2023
All video games need to present the game to players in some way, and most do so with a first-person or third-person camera view. Although the differences are very clear, there are many differences between the way a first-person or third-person game works.
Read more:
What is the Difference Between First-Person And Third-Person Games?
To know the difference between first-person and third-person games, let's look at the basics of each visual style. Since video games can be so different, we'll talk in general terms.
Keep in mind that first-person and third-person views usually apply to 3D games, because 2D games usually feature angles that only have two sides. Although technically we can think of 2D games as third-person, it won't really be the same as third-person cameras in 3D games.
What is a First-Person Game
First-person games are games that you play from your character's perspective. Because first-person tells the story through "I" statements, first-person gameplay lets you see exactly what your character sees.
Having said that, there is no "game camera" that you can manipulate to get a better view of the world around the game. Your only option is to look around like to see what's right behind you by moving your entire character's display.
This affects how you interact with the game world in many ways. For example, if you want to find out if an enemy is hiding around a corner, you can't check this without exposing yourself in the same corner.
In most first-person games, your character's hands (and weapons, if any) are almost always within your sights. You are usually limited to seeing other things in your character. As a result, most first-person games characterize their protagonists through the way other characters interact with them.
Example of First-Person Games
Counter-Strike
Far Cry 4
Resident Evil 7
The Witness
Driverclub
What is a Third-Person Game
In contrast to first-person, third-person games refer to games where you see your character as a spectator instead of controlling the game from their direct view. Usually, you see your character from an over-the-shoulder or behind-the-back perspective.
In third-person games, the camera follows behind the player character, allowing you to see more of what's around them than in first-person games. For example in third-person games, you can swing the camera around the corner to see what's behind it, while keeping your character safe on the other side.
Since the third-person view allows you to see your character all the time, this game can show his personality more easily. Seeing how characters walk, interact with their environment, react to events, and even the clothes they wear can help you learn more about the event through visual clues.
Example of a Third-Person Game
Gears 5
Days Gone
GTA V
World War Z
Need For Speed ​​Payback
Do Second-Person Games Exist?
With all this discussion about first and third-person games, you might be wondering if second-person video games even exist.
While video games can use a second-person story structure, a second-person camera system makes no sense. The closest similarity would involve you watching your character's actions through other people's eyes.
Unsurprisingly, second-person camera systems in games are quite rare. There are a few scattered examples, like Siren on PS2 where you have to play through your enemy's eyes, but that's not something you'll see often.
If you are interested in seeing how second-person games happen, you can click here to watch second-person video games.
Read more:
Conclusion:
Now you know the difference between first-person and third-person games. Both have their advantages and disadvantages. Actually, in the example above, there are several games that have both first-person and third-person views like GTA V. Try playing games in various genres to decide which one you like!
Don't forget to bookmark and always visit every day Technowizah.com because you can find here the latest Tech Computer Android games How-to Guide Tips&Tricks Software Review etc, Which we update every day.