10 YouTube URL Tricks You Should Know – Although YouTube remains the premier video site on the web. But whether you're a casual user or a daily online video viewer, there are many ways to transform YouTube.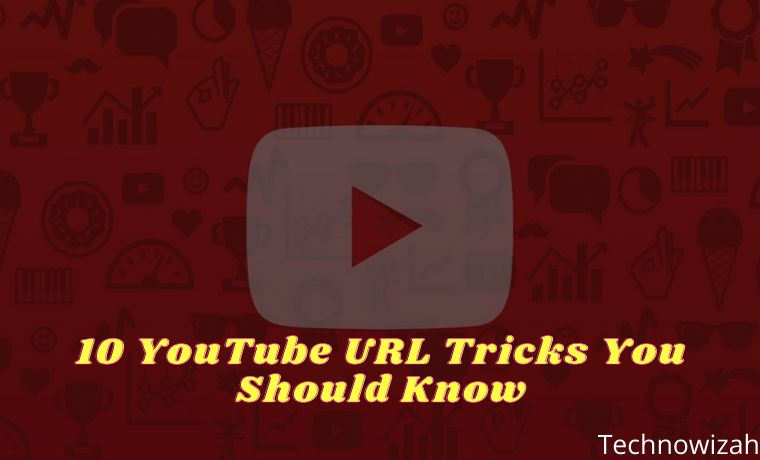 10 YouTube URL Tricks You Should Know 2023
The main category of these is custom YouTube URLs. Let's take a look at some YouTube URL tricks to help you get more out of the service.
Read more:
#1. Link To Any Video Section
This YouTube URL trick is usually used when you copy a link to a YouTube video, it starts from scratch. If you want to show someone a little video or skip a long intro, you can add a timestamp to the URL to start it at that time. You can do this in a number of ways.
By manually adding  &t=YmXX to the end of the video URL, you will set it to start Y  minutes and  XX seconds into the video. You can also eliminate minutes, or simply use a second, like 90  – for one and a half minutes. So this video:
youtube.com/watch?v=ne9QZ2MCO24

Shareable 90 seconds in using this URL:
youtube.com/watch?v=ne9QZ2MCO24&t=1m30s

If you don't want to use the manual method, pause the video when you want to share it, then right-click and select Copy video URL at the current time.
#2. Unlimited Video Loop
YouTube is a great place to listen to music. If you like a song and want to listen to it over and over again, you can add a repeater after youtube in the URL. This will open the video on  YouTubeRepeater.com which plays the video for you. You just change this URL:
youtube.com/watch?v=oeb5LdAyLC8
Here's to repeating it:
youtuberepeater.com/watch?v=oeb5LdAyLC8

You can change the playback using the options below the video if you want to start or end at various points. To do this without changing the URL, just right-click any YouTube video and turn on Loop.
#3. Bypass Age Restrictions
YouTube has an age limit for certain videos marked as containing adult content. If you don't have a YouTube account or feel like logging in to watch it, you can do a little trick to bypass the login process. Take the YouTube URL for a restricted video like this:
youtube.com/watch?v=wvZ6nB3cl1w

Just add the gene  in front of  youtube  as shown here:
genyoutube.com/watch?v=wvZ6nB3cl1w

The video will open on a new page that has no age limit.
#4. Skip a Specific Number of Intros
Similar to the trick that lets you choose a start time, you can also choose to skip a certain number of seconds at the beginning of the video. You can't specify minutes with this one, so use 90 (seconds) for a minute and a half. So, to get past the first 30 seconds of this video:
youtube.com/watch?v=fEErySYqItI

Add  &start=30 at the end of the URL and get this:
youtube.com/watch?v=fEErySYqItI&start=30
It's similar to timing but a bit faster to type and doesn't require you to remember specific timestamps.
#5. Claim Custom YouTube Channel URL
If you have your own YouTube channel and meet certain requirements, you can set a vanity URL for your page. So it's worth doing for easier connecting. To get a custom URL, your channel must meet the following criteria:
Have at least 100 subscribers
Minimum age 30 days
Have uploaded profile photo and channel art
If you meet this, go to   YouTube's Advanced settings page by clicking the gear on the top right, selecting  Settings, and clicking Advanced settings on the left.
Here, under Channel settings, you'll see the text You're eligible for a custom URL  if that's the case. Click the link next to this and proceed through the steps to create a custom URL and confirm the terms of use.
Once your custom URL is set up, anyone can head to youtube. com/[YourCustomURL] to visit your channel. Note that you can only have one custom URL at a time. You cannot change it, but you are allowed to delete your current URL and create a new one, if available.
#6. Watch YouTube TV
YouTube TV is an interface designed for smart TVs and apps on consoles. It's still YouTube but with less clutter and some easier shortcuts for the remote. You may not want to make this your primary YouTube interface, but you do need to check out a cleaner look. Just visit this URL to try it out:
youtube.com/tv
#7. Go to Your Subscriptions
Even if you try, much of the advice YouTube offers is useless. Whether your recommendations are filled with weird content or a homepage with videos you don't care about, you can set up a better YouTube landing page. When you are logged in, try changing your YouTube bookmarks from the main site to your subscriptions page using this URL:
youtube.com/feed/subscriptions

It lets you see the latest videos from your subscribed channels, so you don't miss their new content. That way, you control what you see rather than YouTube deciding for you.
#8. Get Thumbnails of Any Video
It's common when Google searches for images to see images from YouTube videos, usually titled maxresdefault. You can actually view high-quality thumbnails for any YouTube video (if any) by visiting the following URL:
img.youtube.com/vi/[VideoID]/maxresdefault.jpg

Replace  [VideoID]  with the text after v =  at the end of the YouTube video. So to see the thumbnail for this video:
youtube.com/watch?v=YMbm_SFJugQ
Visit this link:
img.youtube.com/vi/YMbm_SFJugQ/maxresdefault.jpg

#9. Create GIF From a Video
Found a YouTube video that has a GIF-worthy moment? You can easily create an animated GIF from any part of the video by adding the gif before the YouTube link. So to edit this video into a GIF:
youtube.com/watch?v=5rX1EF_VzeE

Change the URL to this:
gifyoutube.com/watch?v=5rX1EF_VzeE
You will be taken to gifs.com, where you can add various effects and crop the GIF to your liking. Once done, share the GIF to social networks with an easy link or you can download it. Note that very long videos will not work with this service.
#10. Destroy YouTube Videos
This one is not a real URL hack, as you can't visit it directly from YouTube. However, it still uses the YouTube URL, so we include it. Visit YouTubeDoubler and you can add two YouTube URLs to mix together.
You can choose to start any video at any given time to help them sync. Whether you're looking at how two songs sound when playing simultaneously or want to add funny background music to a clip, look and see what you can come up with!
Conclusion:
So those are 10 YouTube URL tricks that you should know. This trick will let you get more experience from YouTube. Some are built on YouTube itself, while others rely on outside services. It's possible that all of this may stop working in the future, so your mileage may vary over time.
Don't forget to bookmark and always visit every day Technowizah.com because you can find here the latest Tech Computer Android games How-to Guide Tips&Tricks Software Review etc, Which we update every day.