How to Fix Usable RAM Windows 10/8/7 32bit & 64bit PC – The problem of laptop RAM (PC) cannot read everything or Usable RAM often occurs on Windows 7/8/10 computers. As for how to deal with usable RAM in Windows 32-bit and 64-bit it is very simple.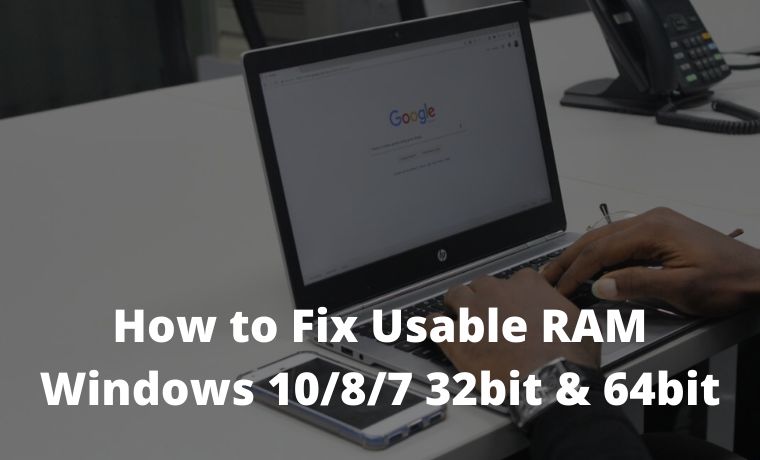 How to Fix Usable RAM Windows 10/8/7 Laptop PC 2023
This is because fixing usable RAM in Windows only requires a few simple settings.
Read more:
Now for a further explanation of what usable RAM means in Windows, here is the review.
What does usable RAM mean?
Understanding Usable RAM
Usable RAM is Windows' ability to use computer RAM, usable RAM is identical to the limitations of the Windows operating system in optimizing actual RAM performance.
For example, for 4GB RAM, it reads 2GB, and usable 8GB RAM 5GB in both cases the RAM is read half of the RAM is not fully read.
As a result, this fully unreadable RAM will be useless because only half is used (Usable). Now it is clear what usable means in RAM.
Furthermore, there are several reasons for usable laptop RAM, including the following.
Causes of Usable Laptop RAM
#1. Minimum Windows Operating System Specifications
Windows OS on a computer is divided into two types, namely Windows 32-bit and Windows 64-bit.
Well, of the two versions of the operating system, there are those that are equipped with the ability to run small programs (applications) with a performance that is not too heavy (Windows 32-bit).
Conversely, Microsoft also provides a 64-bit version of Windows to run applications with a high minimum specification.
So do not be surprised if we use the 32-bit version of Windows 7/8/10, of course, we will have a Usable Installed Memory (RAM) problem. This is related to the maximum capacity that the 32-bit version of Windows can run.
#2. Limited Motherboard Capability
One of the drawbacks of using an old computer that you can feel is its performance.
Motherboard specifications in the past were still limited, especially for the middle class. Older motherboards cannot read RAM capacities of more than 2GB.
This of course causes RAM to be unreadable as a whole, especially today where the minimum capacity of PC RAM that is widely used is 4GB.
Therefore, it is not surprising that this type of single-rank (single-sided) motherboard has begun to be abandoned. This is because of its limited performance and capabilities.
More than that, this motherboard can only read 1 RAM memory slot, 2 RAM slots cannot be used optimally because only 1 slot is read.
#3. Windows Operating System
You often encounter usable RAM problems in Windows 7, if so this shouldn't come as a surprise. Because this type of Windows 7 has a limited ability to read RAM capacity.
Different from Windows 8 and 10, which is able to read RAM capacity much better.
Windows 7 Starter Edition has a maximum readable RAM limit of 2GB.
Windows 7 Ultimate, Professional, Home, and Enterprise maximum RAM readable limit is 4GB.
#4. Use of Onboard VGA
The default VGA (Onboard VGA) on this computer has several drawbacks, one of which requires additional RAM which will be taken from Windows RAM memory.
This Onboard VGA or Integrated Graphics Processor (IGP) will require VRAM memory from RAM, resulting in usable RAM problems in Windows. This is because of the Shared Memory performance system that we find on many types of Intel HD and AMD APU processors.
The good news is for an ATi or NVidia type display adapter that is supported by independent RAM. As a result, its performance will not interfere with RAM in Windows.
#5. Damaged RAM
The cause of this usable RAM may be rarely found, but it is possible that it can happen.
RAM damage can result in RAM not being fully read, the solution is usually by replacing a new RAM chip.
Several other causes of usable Windows RAM, such as incorrect BIOS settings (BIOS settings) and wrong Operating System settings (OS Settings).
Next, we will repair Window's usable RAM through the methods below to maximize this RAM.
How to Fix Usable RAM in Windows 7/8/10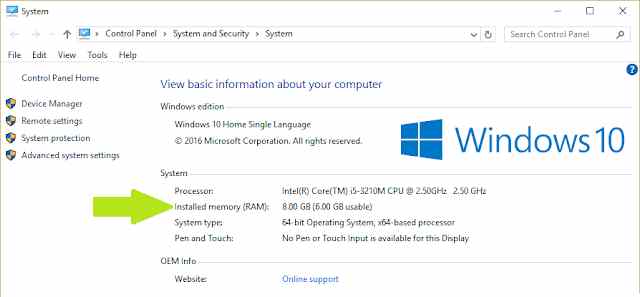 There are several ways to read full RAM in Windows when viewed from the root of the problem as we have discussed above.
In order for RAM to read everything in Windows, you can fix it by setting problems in either the BIOS or Windows.
Steps to fix full unreadable RAM in Windows
#1. Fix Usable RAM Through System Configuration
Our first usable RAM solution will take advantage of System Configuration in Windows.
Through this System Configuration, we can manage what applications will run when Windows is first turned on so that we can do it to overcome usable RAM.
Immediately following the guide.
1. Press the combination of Windows key (Windows logo) + R.

2. Exit the Run pop-up menu, please enter the command in the Open: Msconfig field then presses the OK button.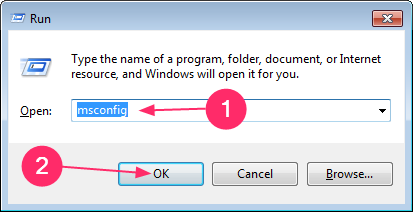 3. After that go to the Boot tab and then open the advanced settings (Advanced options).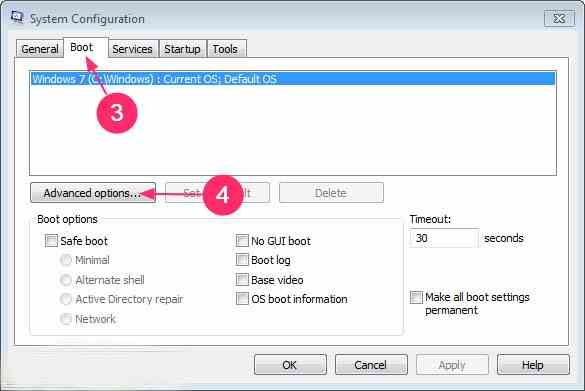 4. In BOOT Advanced Options, you check the Maximum memory option.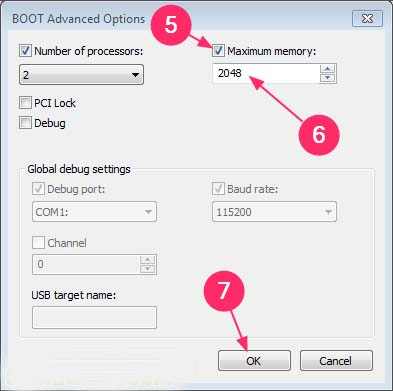 5. Please enter the highest value in the Maximum memory column.
6. Finally press the OK button to then restart the computer.
Through this method at least everything can be readable RAM, although not all laptops or PCs can work.
#2. Usable RAM settings in the BIOS
The next usable RAM solution is through the settings menu in the computer BIOS.
Especially for Onboard VGA users, the default VRAM settings in the BIOS can be reduced or added.
Immediately following the guide.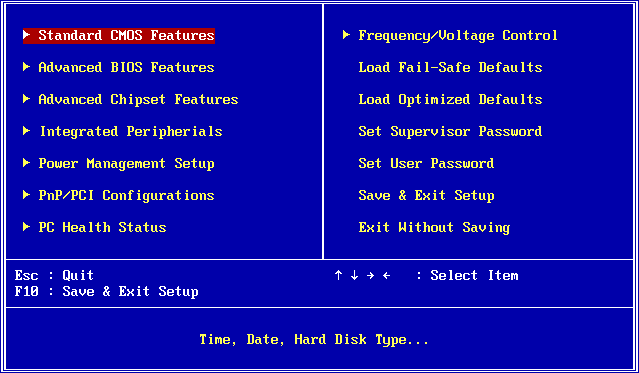 How to Setting Usable RAM in the BIOS
Turn off the laptop or computer.
Press the Power button to turn on the computer.
When the computer boots before Windows, usually the F2 or Del key will come out, please press the key to enter BIOS settings.
After successfully entering the BIOS menu, you select the Advanced option then Shared memory.
Press the Enter key then enter Shared memory, for a minimum limit of 256MB.
Usually in the BIOS, there is a RAM setting menu such as PAE, Memory-Extension, Memory_Remapping, and so on. Although not all computers have it.
In addition, you also need to update the BIOS System to get the latest fixes and features.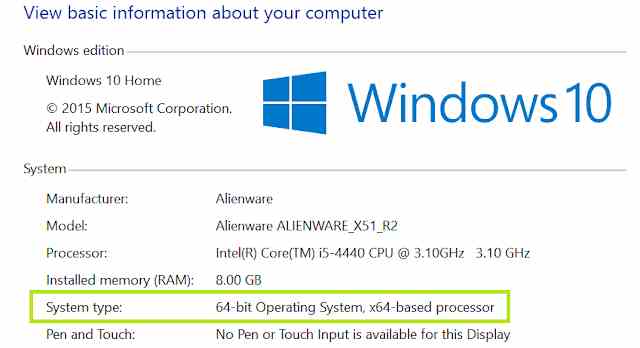 #3. Install Windows 64-bit
High computer specifications if not supported by a qualified operating system certainly cannot work optimally.
Therefore, Windows 64-bit OS installation for Windows 10 and 8 is highly recommended.
This is because 64-bit Windows can handle 128GB of RAM capacity which cannot be done in the 32-bit version.
However, for the use of 4GB RAM and below, it's good to keep using 32-bit Windows OS.
This is so that the performance of the computer or laptop is not too heavy.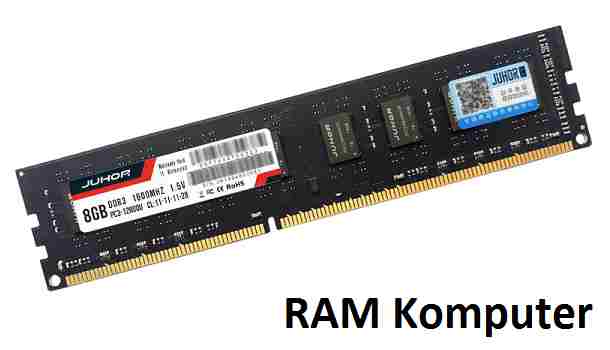 #4. Replace Components
As we discussed earlier, old motherboards can indeed make usable RAM on our computers.
The solution for this usable RAM problem is that we can replace the default motherboard (VGA Onboard) with another one. For example, VGA Discrete with a dedicated memory system, which means it does not depend on RAM memory.
Usually, this Discrete VGA has a special PCI-F slot. In addition, replacing a computer processor can also help overcome usable RAM.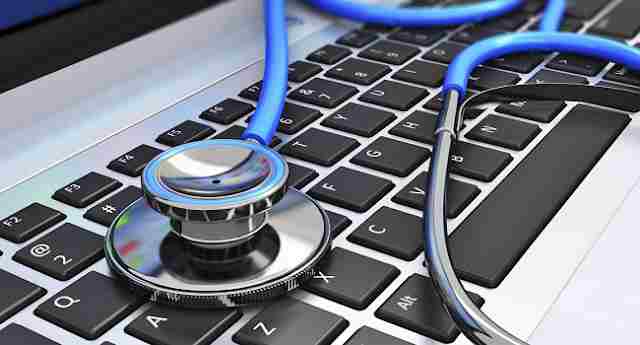 #5. Computer Service
Please bring your laptop or computer that has usable RAM to the best computer service place in your city.
This is the last solution to solve usable RAM on Windows where we have tried various ways but still fail.
It's a good idea before repairing usable RAM at a service place first to ask the number of repair costs. This is important so as not to be disappointed in the future.
The role and function of computer RAM are indeed quite helpful in speeding up the process of reading data and allowing the computer to work in multitasking to store temporary data.
Therefore, if RAM usage cannot be maximized and it is only read half, it is very unfortunate.
Read more:
Conclusion:
So, friends, these on about how to fix usable RAM Windows 7/8/10 RAM on a laptop or computer can be applied to all computer brands. The tips for fixing RAM that is not fully readable are finished, see you, and look forward to other interesting tips.
Don't forget to bookmark and always visit every day Technowizah.com because you can find here the latest Tech Computer Android games How-to Guide Tips&Tricks Software Review etc, Which we update every day.