6 Ways to Fix Werfault.exe Application Error in Windows – Werfault.exe is an error reporting tool for system errors. So how to fix it if the tool is broken or not working?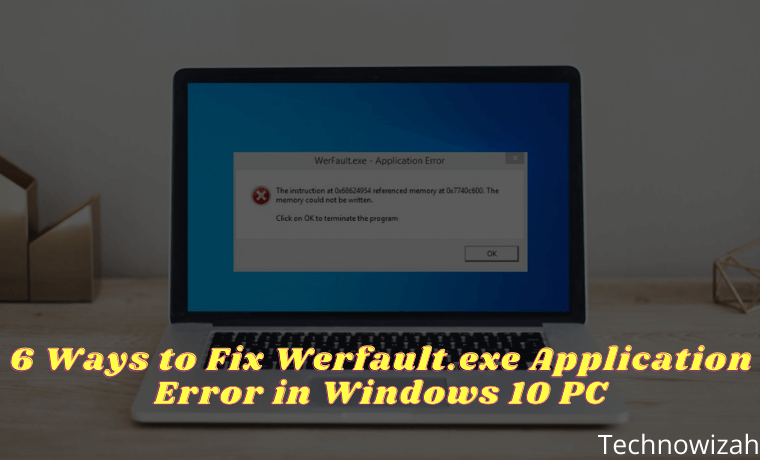 How to Fix Werfault.exe Application Error in Windows 10 PC 2023
The error message "Werfault.exe Application Error" appears when the program fails to run. There are many reasons for this error, including werfault.exe crashes. This crash can cause the application to shut down and crash randomly.
Read more:
But you don't need to worry because this werfault.exe error is quite easy to fix. Here are some ways to solve the werfault.exe application error in Windows 10.
What is Werfault.exe?
Windows 10 is a collection of various programs, routines, and tools that work together. It is very common for some of these programs and routines to experience random crashes and errors due to bugs and other issues.
Werfault.exe is the Windows 10 Error Reporting Service which is responsible for collecting error reports about these crashes and sending them to Microsoft. The error reports that werfault.exe sends to Microsoft help companies fix bugs and improve overall system stability. Werfault.exe also offers a fix that you can try to manually resolve the issue.
How to Fix Werfault.exe Application Error Error on Windows 10 PC
#1. Restart Computer
The simplest potential fix for any Windows problem is restarting your computer. Rebooting your computer will stop and restart all Windows tools, including werfault.exe. It can fix almost any random program crash.
#2. Update Driver
Installing the wrong driver is one of the main causes of the werfault.exe error. If the drivers for critical components like GPUs don't work properly, they can cause all sorts of problems, including "Werfault.exe Application Error". So, update all your hardware drivers.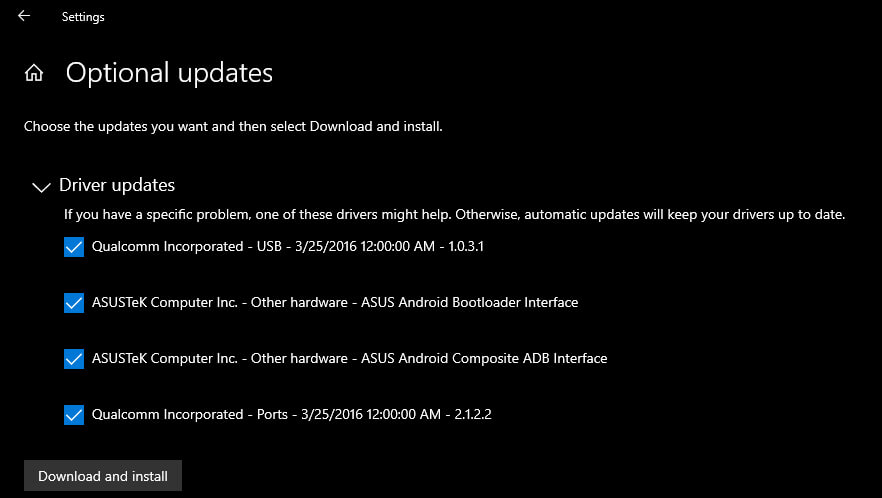 First, press Windows Key + I.
Once the Settings panel opens, click Update & Security.
Next, select View optional updates, and hit Download and install if there is a driver update available.
#3. Update Windows
Microsoft pushes security updates and bug fixes every month. This update aims to improve system stability and reduce program crashes. If you don't install these updates regularly, you will run into bugs and security issues. Therefore, it is very important to update Windows regularly. To do this, follow the steps below: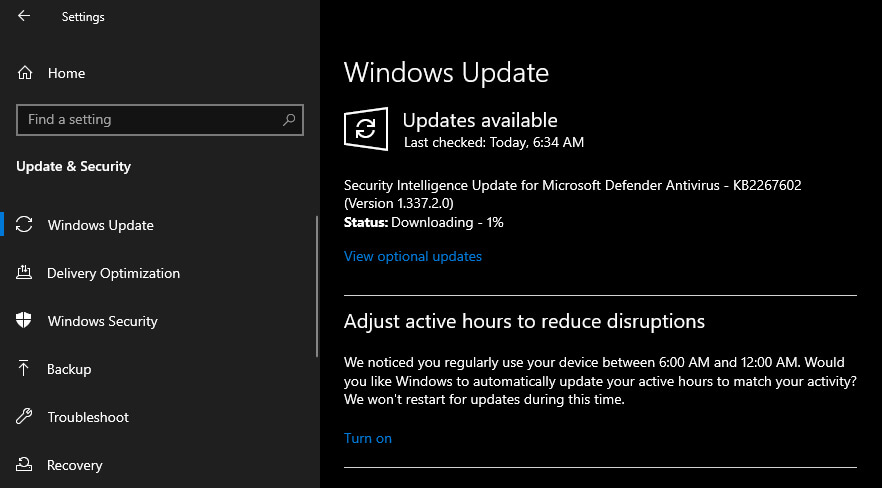 Press Windows Key + I and click Updates & Security.
Then click on the Check for updates section.
Download and install, if any updates are available.
#4. Scan Computer For Viruses
Viruses can infect application files. In many cases, files can become corrupted and inaccessible to programs. This causes the program to crash and, potentially, cause a werfault.exe error. So, you need to make sure your computer is free from any viruses. To do this: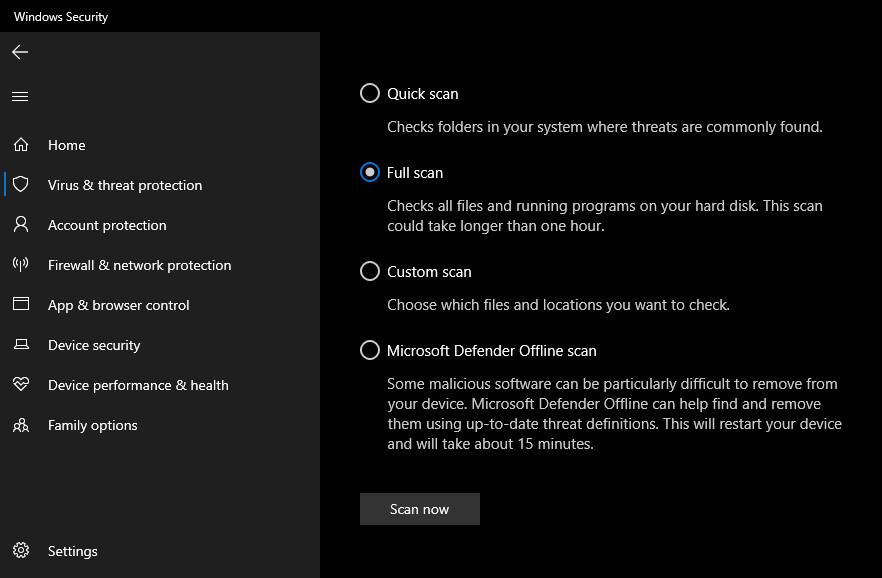 Press Windows Key + I.
In the Settings pane, click Updates & Security to open the Windows Update screen.
Next, select Windows Security, which is located in the left pane. Now, select Virus & threat protection then click Scan options.
Finally, select Full Scan>Scan now.
Windows will run a system-wide scan to identify threats. Once the scan is complete, delete all the files that pose a threat and restart your computer. After restarting, now check if the error is gone.
#5. Run Windows SFC Scan
Windows System File Checker (SFC.exe) scans the OS for corrupt system files. Once the tool finds a file that needs repair, it will fix it. Corrupt system files are one of the causes of the "Werfault.exe Application Error". To do this, follow the instructions below:

First, search for Command Prompt in the Start menu search bar, then right-click on the most appropriate option and select Run as administrator.
Next, type sfc /scannow and hit Enter.
The scan can take a few minutes, so be patient and don't close the Command Prompt.
Once the scan is complete, Windows will try to repair any corrupted files if any. Finally, restart your computer and check if the error is fixed.
#6. Disable Werfault.exe
If nothing else works, try disabling werfault.exe. But before we proceed to see how to disable werfault.exe, remember that you should only use this option as a last resort. In addition to 3rd party applications, Windows uses werfault.exe to track errors and suggest improvements.
Disabling it means Microsoft is unable to log the problem and develop a fix. This can cause the problem to last longer than it should. If you are ready with all the risks, you can do it by following the instructions below: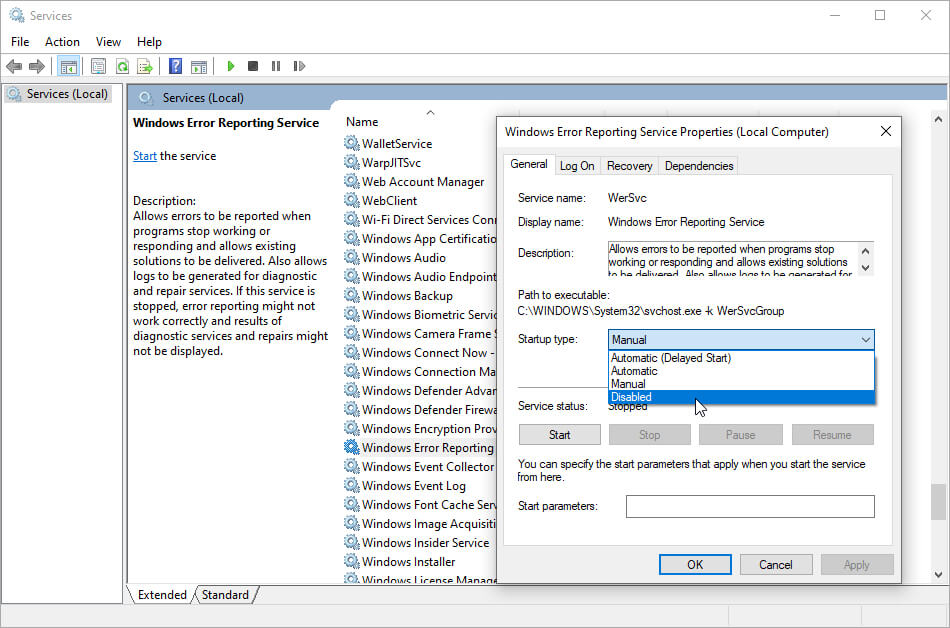 Press Windows Key + R, then type services.msc and press Enter. This will open a list of services that Windows is running in the background.
Scroll down the list to Windows Error Reporting Service.
Next, right-click on Windows Error Reporting Service and select Properties from the list.
In Startup Type, click on the dropdown list and select Disabled.
Finally, click Apply, and you have successfully disabled werfault.exe.
Disabling werfault.exe should fix almost all werfault.exe application errors. But if the error persists, your only option is to reinstall your Windows operating system with a new one.
Read more:
Conclusion:
This is the explanation of 6 ways to fix werfault.exe application error in windows 10 PC, Make sure you keep your OS, application programs, and hardware drivers up to date. Old drivers are the main cause of the werfault.exe error.
Also, don't download programs from unknown websites, don't carelessly connect a flash drive to your computer, and don't open unknown emails. Lastly don't forget to scan your computer regularly for malware and remove it from your computer.
Don't forget to bookmark and always visit every day Technowizah.com because you can find here the latest Tech Computer Android games How-to Guide Tips&Tricks Software Review etc, Which we update every day.