5 Best Free Antivirus for Windows 10 – To speed up Windows 10 so that its performance remains stable we need to keep it clean from viruses, and one of the most effective ways is to install the best antivirus.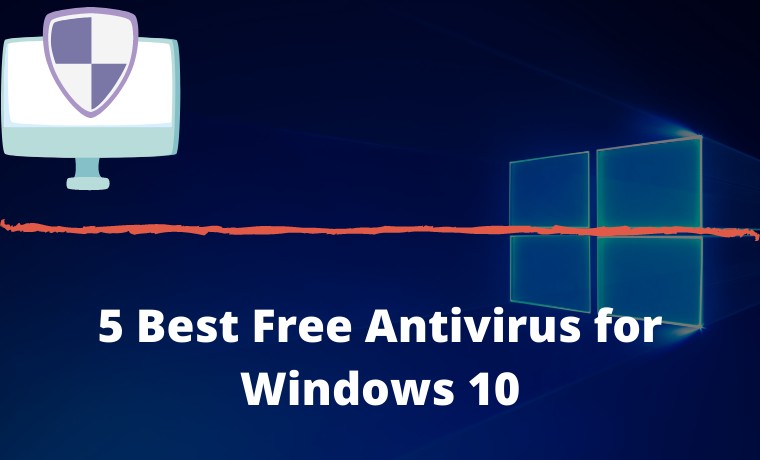 As you know, almost all serious computer problems can occur because of a virus infecting the system. Computer performance suddenly becomes heavy, fan sounds that sound very loud, even the computer hangs and blue screens can occur due to viruses.
Read more:
More than that, viruses can also destroy files stored on our computers, some viruses are programmed to infect certain formats and make them corrupt. If the corrupt file is an important file for our work, of course, it will be a disastrous one.
How to prevent it?
One of the ways we can do this is by installing an antivirus application. There are lots of antivirus for Windows 10 that you can use, on this occasion Winpreso will give you some of the best antivirus recommendations for you to choose.
1. Windows Security (Windows Defender)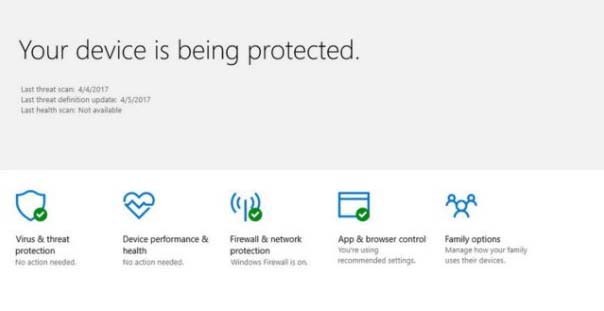 Windows 10 comes with a built-in program that plays a role in maintaining overall system security, the program is called Windows Security (formerly Windows Defender).
Windows Security is the default antivirus Windows 10 which is reliable enough to keep the system clean from viruses and malware. You can use this program to make sure the computer you are using is not exposed to a virus, the important thing is that you always update it regularly so that the existing database is kept updated with new types of viruses that have sprung up.
How to use Windows Security to protect your computer from viruses:
1. Update Windows
The first step you need to do updates. This is so that Windows Security has the latest virus database to protect your computer.
Update as usual by going to Settings> Update & Security> Check for updates.
Wait until the update process is complete, then restart your computer first.
2. Enable Real-time protection
This feature serves to protect computers in real-time, especially when we are surfing the internet.
For example, when you download a program that contains a virus from the internet, this feature will detect it automatically and give you a warning. Then you can remove the program.
To activate Real-time protection, you can do it by going to Settings> Updates & Security> Windows Security> Virus & threat protection settings> Manage settings> activate the Real-time protection option and all the options below.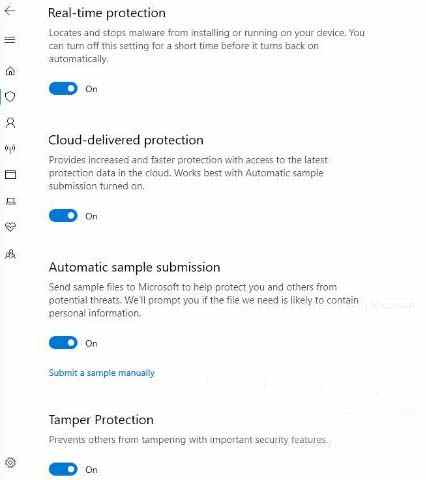 3. Activate the App and control the browser
To ensure that the files you download from the internet are clean from viruses, the app and browser control features must be activated. This feature is used to check every file we get from the internet, if there is malicious code in it then we will get a warning not to install it on the system.
It's very easy to activate this feature:
Enter the Windows Security settings in the way above
Select App & browser control
Check the Warn option on the Check apps and files option, SmartScreen for Microsoft Edge, and SmartScreen for Microsoft Store apps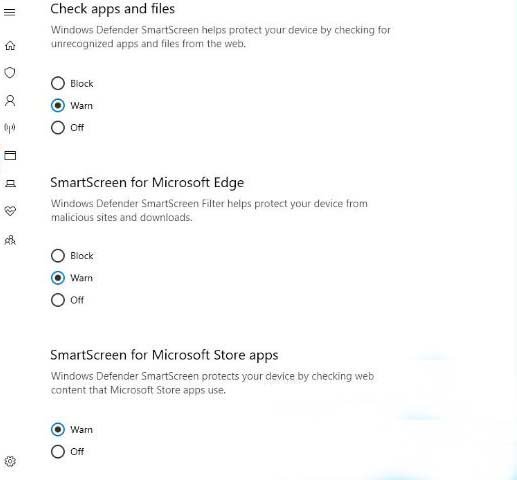 4. Ensure that all indicators in Windows Security are marked with a green checkmark
The last tip to make Windows Security the best antivirus on Windows 10 is to make sure all features are active and updated. The trick is to make sure each feature has a green checkmark, which means that the feature works normally without any problems. If there is a problem then you will usually get a notification, immediately make corrections when you get a notification like that.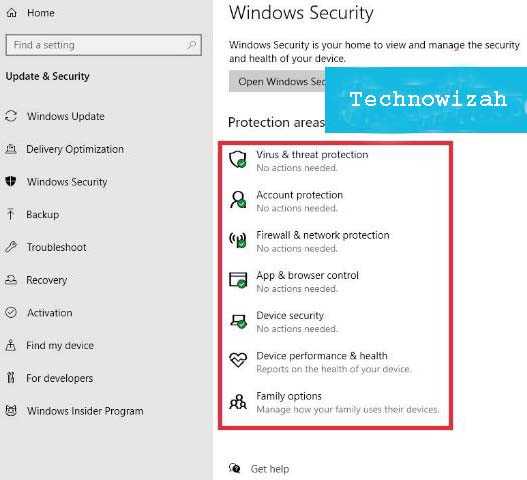 Pros of Windows Security:
Free
Works best on Windows operating systems
Not burdensome to the system
Does not bring up annoying notifications like other antiviruses
Get maintain directly from Microsoft
Deficiency:
False positives often occur, namely detecting non-virus programs as viruses. It often happens for those of you who like to use crack software.
Limited control.
2. Bitdefender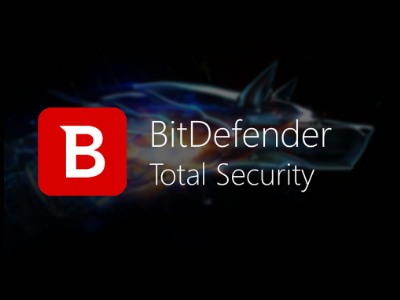 If you feel the need to fortify your computer with an additional antivirus besides Windows Security then the best option is to use Bitdefender.
Bitdefender is one of the best antiviruses for Windows 10 which is suitable for every user to use. This antivirus has a fairly good detection score and is light enough when scanning.
Some of its features will also be very useful to facilitate your work, including the unlimited password manager feature, Wi-Fi scanner, and a secure browser for browsing safely on the internet.
Bitdefender is also very easy to use, once installed it will be in the tray icon and you can access it from there to scan the drive or change settings.
Advantages:
Light
A free version is available
UI interface is easy to use
Deficiency:
There are no options for customization
There is no schedule quick scan feature
Download Bitdefender here: https://www.bitdefender.com/solutions/free.html
3. Avast Free Antivirus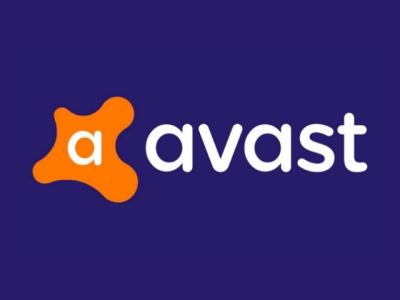 The best antivirus for Windows 10 which is next is Avast. Not many antiviruses provide almost all of their features for free like Avast.
As you know, most of the antivirus software available today is paid software. Even though it provides a free version, there are many limitations that you will feel.
By using Avast you can get complete features, but you don't need to spend to buy the premium version because the free version of Avast is enough to protect our computers to keep them safe from viruses.
Compared to other free antiviruses, Avast offers more features such as a password manager, Wi-Fi network scanner, and VPN services. We also freely modify the existing interface in the application.
Advantages:
Free
More complete features than other free antiviruses
More flexibility in customizing the functions and interface displays
There is a free VPN feature
Deficiency:
The scanning process takes longer
Consumes quite a lot of resources
Notifications to upgrade to the paid version often appear and are quite annoying
Download Avast here: https://www.avast.com/
4. Kaspersky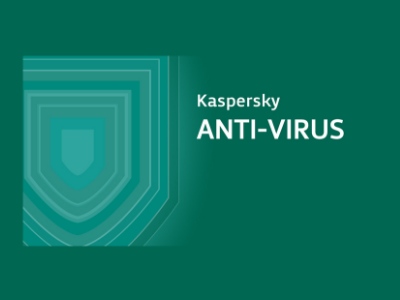 The next best antivirus application for Windows 10 is Kaspersky.
Maybe you know this antivirus as a paid antivirus at a price that is quite expensive, but did you know that Kaspersky also provides a free antivirus version that you can install for free.
Kaspersky Free Antivirus has a UI that is easy to use but has complete customization features. When running scanning, this application also does not consume too much resource so it is light enough to use on each computer.
In this free version, you will get protection features from malware and antivirus as well as Kaspersky security cloud.
Advantages:
Protection from viruses and malware is pretty solid
Light
Fast scanning process
Deficiency:
Many extra features cannot be used in the free version
Download Kaspersky here: https://usa.kaspersky.com/free-antivirus
5. AVG Antivirus Free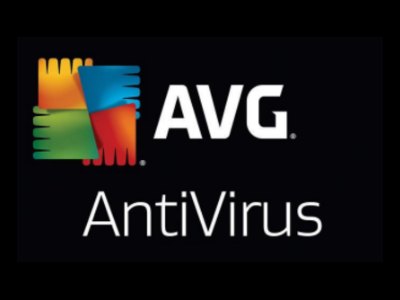 AVG is one antivirus with excellent malware detection capabilities, making it one of the best antiviruses for Windows 10 that you should try.
When doing the scanning, AVG also only consumes a few resources so it doesn't make the computer heavy, you won't even feel a significant change in performance when the antivirus is here.
The features offered in the free version are also quite complete, if only for the need to protect your computer from malware and viruses then AVG Free Antivirus is enough.
Advantages:
Free
Users can customize
Not burdensome to the system
Deficiency:
Annoying notifications for upgrades to paid versions
Download AVG here: https://www.avg.com/en-us/free-antivirus-download
Don't forget to bookmark and always visit every day Technowizah.com because you can find here the latest Tech Computer Android games How-to Guide Tips&Tricks Software Review etc, Which we update every day.