3 Easy Ways to Install IDM on Firefox – For you who like to download a lot of files, such as music, PDF documents, and videos, you are definitely not familiar with the Internet Download Manager or IDM.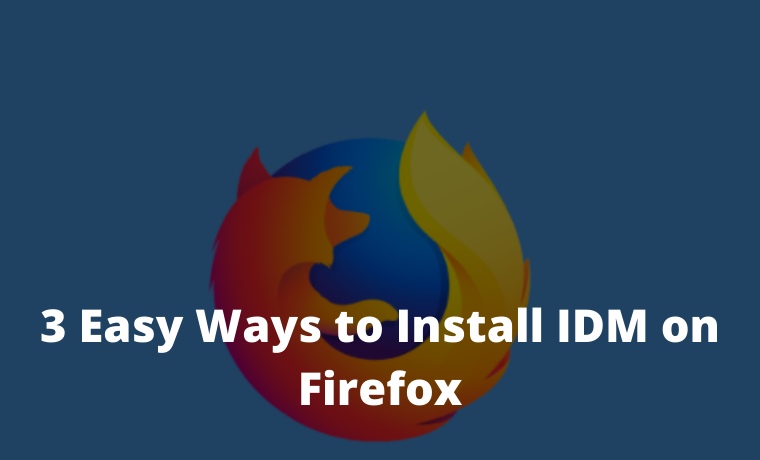 How to Install IDM on Firefox 2023
With a number of its flagship features, such as downloading resumes, IDM is the download manager of choice for many people.
Read more:
However, there are often problems installing IDM on browsers, including Mozilla Firefox.
So, for you Firefox users, here are the steps to install IDM into Firefox.
Method # 1: Updating IDM
This is the first step you should try to integrate IDM into Firefox. Following Firefox, IDM also regularly updates its integration to Firefox every six weeks.
So, you need to regularly update the IDM version so you can still download it via IDM.
Steps to check for the latest version of IDM:
Click Help> Check for updates (or Help> Quick Updates for older versions) on your IDM main menu item.
Restart your computer; because IDM needs to replace all DLL files. Remember, without restarting the update won't work.
Method 2 #: Automatically Enable IDM Add-ons
This second step is also fairly easy to practice because it is fast and automatic.
Visit the official IDMCC website.
Click the Install Addon button on the website.
Click Allow or Continue to Installation so that the IDMCC website installs add-ons in the Firefox browser.
 Click the "Add" button in the box that says " Add IDM Integration Module?"
 Done. Then, go to Firefox> Addons to make sure the IDMcc Addons is installed. Remember, it must be " enabled "!
Method 3 #: Installing IDM Add-ons Manually
You can also try this third method if the second method above is not effective. Keep in mind, before installing IDM Add-ons, make sure you have installed IDM first,
Here are the steps:
Open Firefox, then select Menu at the top right (see the three horizontal lines symbol ).
Scroll down and click Add-ons.
Alternatively way, you can also use the shortcut by pressing simultaneously the Ctrl + Shift + A keys or opening a new tab and typing about: addons.
 Open the Gear-shaped settings menu.
 Click Install Add-on from the file.
Then open the IDM folder on your computer at C: \ Program Files (x86) \ Internet Download Manager \.
Look for the xpi file. Please select a file by clicking Open file according to your version of Firefox:

Select idmmzcc3.xpi if you are using Firefox 53 or later.
Select idmmzcc2.xpi if you are using Firefox 27 to 52.
Select idmmzcc.xpi if you are using Firefox versions 1.5 to 26.

When the notification dialog box appears, click Install.
Done.
Read more:
Don't forget to bookmark and always visit every day Technowizah.com because you can here update the latest Blogging Computer Android games Tips&Tricks Social Media Software Review etc.