How To Fix Black Screen In PPSSPP Android Emulator – Maybe you like playing PPSSPP games? PPSSPP is a PC / Android emulator that allows us to play PSP games comfortably.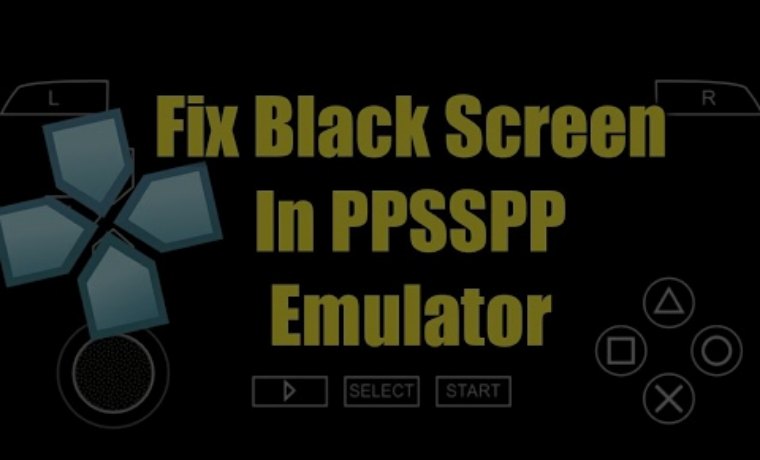 How To Fix Black Screen In PPSSPP Android Emulator 2023
For now, there is a lot of game support. Plus it is also suitable for computers/gadgets with not so high specifications.
Read more:
For how to use the emulator, we only need to install it, then boot it up so the game can run.
Normally so. But sometimes there are also other issues, such as the one experienced PPSSPP  Blackscreen or black screen (no pictures).
Causes of PPSSPP Black screen
There are several causes of black screens that can occur, namely:
First, maybe PPSSPP data is corrupt. I don't know if it's installed incorrectly or for some other reason.
It could be that the game data you want to play is corrupt
The system specifications are too low or you have the wrong graphics settings
And this black screen or blank is divided by 2. There are no pictures shown, and secondly, no picture appears and there is no sound.
Well, here we will discuss some tips to overcome it, so you see the explanation below carefully.
In order to be an effective solution.
How to Solve PPSSPP Black screen / Blank on Emulator
#1. Reinstall PPSSPP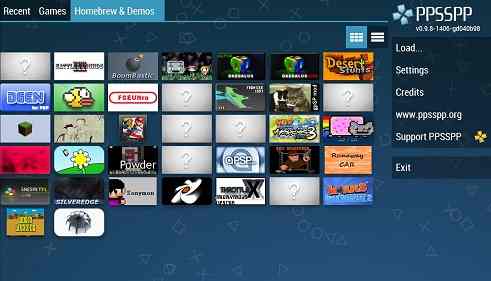 You Try reinstalling PPSSPP. This can help to deal with corrupted data.
This corrupt data comes from a failed installation, for example when the system process time is unstable and so on. So the effect is that the data installation is not correct.
It's easy to reinstall. If on Android, just re-download it from Playstore. If the PC can go directly to the official PPSSPP website directly.
It is recommended to all update to the latest version. This may improve compatibility in certain games.
#2. Restart PPSSPP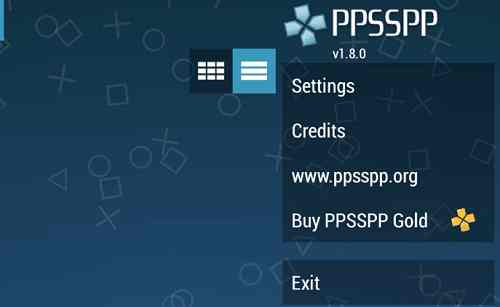 Black screen game problems can sometimes disappear by restarting PPSSPP.
The trick is to open the Game. When the screen is blank > Tap the Back button > Exit PPSSPP then open it again.
This is generally caused by an error when PPSSPP is loading the game (Failed to load) so that the game does not display any images.
Restart the goal so that the game can be reloaded.
#3. Maybe the Gadget Specs Are Inadequate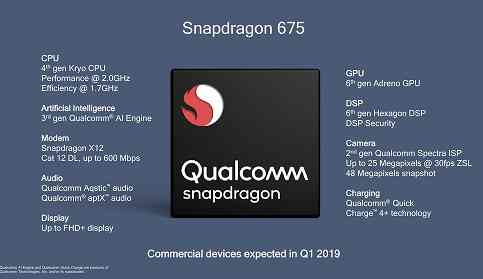 Each game that PPSSPP runs is different in weight. So it can't be made equal. For example, you play game A  smoothly and there are no problems.
Then you try to play game B. But the only way is the sound, but the picture is not there. Now, this could be because the specifications of the gadget that is used are not strong.
The easiest solution is to replace the gadget. Don't forget to also check the game data, because it could be corrupted exactly as we said earlier.
#4. PPSSPP Graphic Settings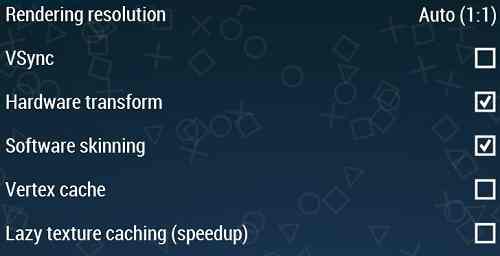 If you don't have the money to replace a good gadget, you can also try resetting PPSSPP graphics. Many do not know if there are several graphic settings that can be tried.
This can help to optimize the game so that it can run normally, stably, and smoothly. Especially in games with HD quality.
For settings you can do:
Rendering Settings:  OpenGL + Buffered Rendering
Frame skipping: Off
Rendering Resolution to 2x
It's just the basic settings. There are many other settings that can be done and may vary depending on the gadget used.
Read more:
Conclusion:
There are 5 setting steps that can be tried, and each step has other parts that can be adjusted.
PPSSPP Black screen can actually be solved only by applying the solution above. The point is, first, let's check whether the data is corrupt (Game or PPSSPP).
If it's safe, then we try restarting. And if you can't, then try to check the settings again until you get the most suitable one.
Don't forget to bookmark and always visit every day Technowizah.com because you can find here the latest Tech Computer Android games How-to Guide Tips&Tricks Software Review etc, Which we update every day.