How To Download PPSSPP Games on Android and PC 2022 – PPSSPP emulator which is often used to play PSP games on PC / android does not provide a place to download games on the emulator. Therefore, users are certainly confused using this emulator application to look for any exciting games that can be played at PPSSPP.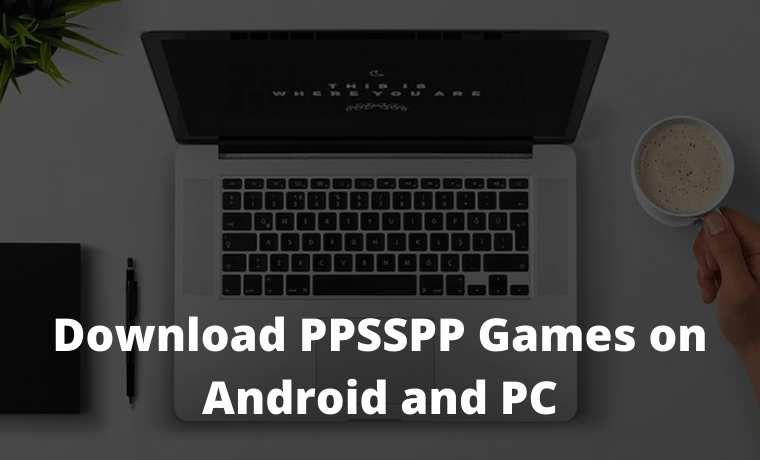 How to Download PPSSPP Games on Android and PC 2022
About the PPSSPP Game Emulator
PPSSPP is actually just an application that emulates PSP games so that it can run on a PC or android. Similar to the original PSP device, in the PPSSPP emulator, there are no games. So you have to find the game yourself. Now, PPSSPP can play PSP games with ISO and CSO extensions.
Read more:
Then, What's the Difference between ISO and CSO?
Both are actually the same. CSO itself is only a compressed version of the ISO version. Both of them contain games that can be played in PPSSPP.
Furthermore, if we download PPSSPP but don't find the game in it, we don't need to be confused anymore.
The format of the game PPSSPP is usually a CSO / ISO with different sizes. on Google itself there are many links to download PPSSPP games that are lightweight or high compresses but when played the screen will blank. So the game can't run smoothly.
Therefore, we should download the PPSSPP game in ISO format and not CSO so that the size also does not need to be compressed again. In addition, the game file format ISO on PPSSPP itself is very much like the game PES, Naruto, FIFA until games else we can find.
How to Play PSP Games on PPSSPP?
Very easy, you can follow how to download the game at PPSPP on the internet. You just need to put the game PSP device smartphone, then run or PPSPP emulator application installation, and then select the ISO-shaped game earlier. Furthermore, the game can be played easily.
To download the PPSSPP game on Android itself, we can choose a website that has provided a PPSSPP game emulator file. If you are curious, here's how to download games on PPSSPP easily via an Android device!
How to download games on PPSSPP on Android Laptop PC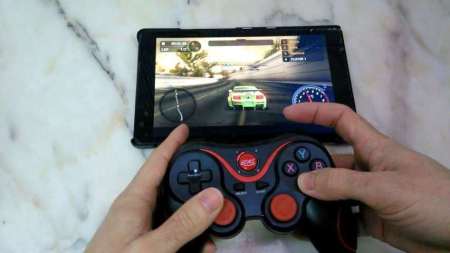 Before you can play PSP games on android, you must first download the ISO-shaped game files through the recommendation website to download PSP games.
1. Download PPSSPP Game via CoolROM.com
The first recommendation web that can be used to download PSP games is coolrom.com, how to download ISO game files via the CoolROM site? Check out the following steps.
Open the website www.coolrom.com.au using your favorite browser.
Search and select your favorite game, can use the search field, or by looking at the Top 25 Downloaded ROMs in the sidebar of the website.
For example, we will show you downloading the Tekken 3 PPSSPP game. Type the keyword "Tekken 3" in the search field then press Go.
Select one of the games that are displayed.
To download the game, you must press/click the Alternative download link at the bottom of the Download button.
Wait for the advertisement for 15 seconds.
Press/click Download Your File.
Save the game files in the form of .zip / .rar / .7z to a folder that is easy to find.
2. Download PPSSPP game through RomsMania
How:
Open and visit the website www. Romania. cc using your favorite browser.
Search and select the game you want.
For example, we download the game Resident Evil 3.
On the game posting page, press / click the More Options button at the bottom of the Download button.
Select and click Browser download (slowest).
PPSSPP ROM game files in the form of .zip / .rar / .7z will be downloaded automatically through the browser you are using.
Wait until the download is complete. Or, to speed up downloads you can use the latest IDM software.
Now, after the PPSSPP game file (.zip / .7z / .rar format) is downloaded properly. Then we can extract to get the ISO file of the game. Just extract it using File Explorer or WinRAR. After the .zip / .7z file is successfully extracted and gets an ISO file, then pay attention to the next step.
3. Download and install the PPSSPP application
The next stage is that we must have the PPSSPP application which can later be used to play PSP games on Android. How:
Open the Google Play Store application, then look for the PPSSPP application. To speed things up, you can download the PPSSPP application there.
After the PPSSPP apk file is downloaded successfully, just install the PPSSPP application on your android.
After the PPSSPP application is installed it can be used to play previously downloaded games. How to play the game? Check out the next step.
4. How to Play PPSSPP Games on Android
Before you can play PSP games on android, please note that we must have an ISO game PSP file that was downloaded to android storage.
For those who previously downloaded ISO game files via PC / Laptop, you can directly transfer them to your Android's internal/external storage.
Next, pay attention to the steps of playing the PPSSPP game on the following android.
Make sure you have installed the PPSSPP application on your Android smartphone.
Open the PPSSPP application.
Search for the PSP game's ISO file according to the folder where you put it in memory.
Tap/tap the game to start playing it.
You can also set the game Performance so that it doesn't lag by tapping the Settings menu in the PPSSPP application.
Adjust Performance as you wish and the android spec that you use.
For PC / laptop users, can you also play this PSP game on your device? Of course, you can bangs, the way is also quite simple. Consider the following methods and stages.
How to Play PPSSPP Games on PC / Laptop
Before you can play PPSSPP games on a PC or laptop you must have game files that can be downloaded via the RomsMania or CoolROM website.
Perform the steps on how to download the PPSSPP game above to download the game file. After getting the ISO game file, you can directly download the PPSSPP application on a PC / Laptop. How to do it?
Open your favorite browser, you can use Google Chrome or Firefox.
Open and visit the website www.ppsspp.org/downloads.html.
Scroll down and find PPSSPP for Windows.
Click the Download button that is already available. You can also choose .exe or .zip files.
Wait a while until the application/software PPSSPP for Windows has finished downloading.
Once downloaded, install the PPSSPP application for Windows to the PC / Laptop that you are using.
To be able to play PSP games on a PC, you can do the exact steps as discussed in the previous paragraph.
Recommended PPSSPP Best 2021 Game
In addition, we have also summarized a list of the best PPSSPP Game recommendations throughout 2021. This list is adapted from the website sources RoomsMania and CoolROM.
The list of recommendations for the best and most popular PPSSPP 2021 games is as follows:
God of War – Ghost of Sparta
Naruto Shippuden – Ultimate Ninja Impact
Tekken 6
Grand Theft Auto – Vice City Stories
Dragon Ball Z – Shin Budokai 2
Dragon Ball Z – Shin Budokai
Assassin's Creed – Bloodlines
God of War – Chains of Olympus
Need For Speed ​​- Most Wanted 5-1-0
Dragon Ball Z – Tenkaichi Tag Team
Tekken 3
Crash Bandicoot
Jackie Chan Stuntmaster
CTR – Crash Team Racing
Digimon World 3
WWF SmackDown! 2 – Know Your Role
Final Fantasy VII (Disc 1)
Bloody Roar II
Yu-Gi-Oh! Forbidden Memories
Digimon World
Vigilante 8 – 2nd Offense
Pepsiman (Japan)
Final Fantasy VIII (Disc 1)
Resident Evil 2 (Disc 1)
FIFA Soccer 2005
Twisted Metal 4
Dino Crisis 2
Marvel vs. Capcom – Clash of Super-Heroes
Tenchu ​​2 – Birth of the Stealth Assassins
Dragon Ball GT – Final Bout
Suikoden II
Spider-Man
Super Shot Soccer
NASCAR Rumble
Brigandine – The Legend of Forsena
Read more:
Conclusion:
So, friends, That's on the above complete How to download PPSSPP games on Android PC, along with install methods and tutorials to play games that are very easy. Do not forget to share/share this article with your friends.
Don't forget to bookmark and always visit every day Technowizah.com because you can find here the latest Tech Computer Android games How-to Guide Tips&Tricks Software Review etc, Which we update every day.