10 Linux Distros For Beginners And Stable To Use – Are you looking for a Linux distro that is suitable for beginners? Find out all through the list of Linux distros for beginners below.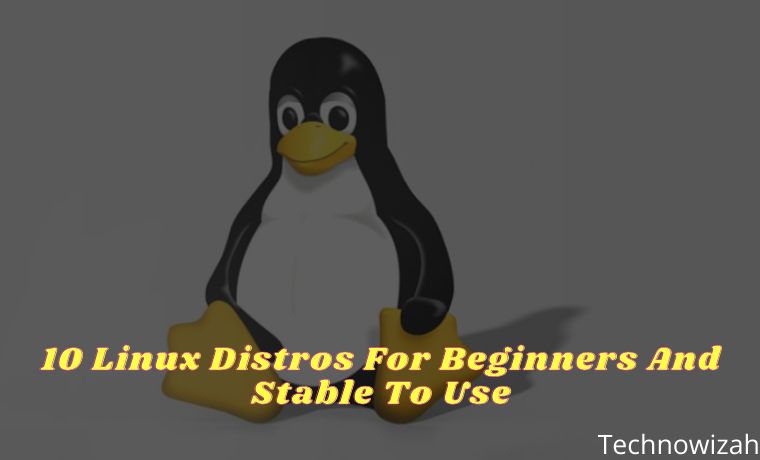 10 Linux Distros For Beginners And Stable To Use 2023
When all must know that some Linux distributions come with a lot of complexity for their users. But over time, the Open source community has made great efforts to bring Linux closer to ordinary Windows and mac users by making it more user-friendly and easy to use. In this article, we will provide a list of Linux distros for beginners.
Read more:
#1. Ubuntu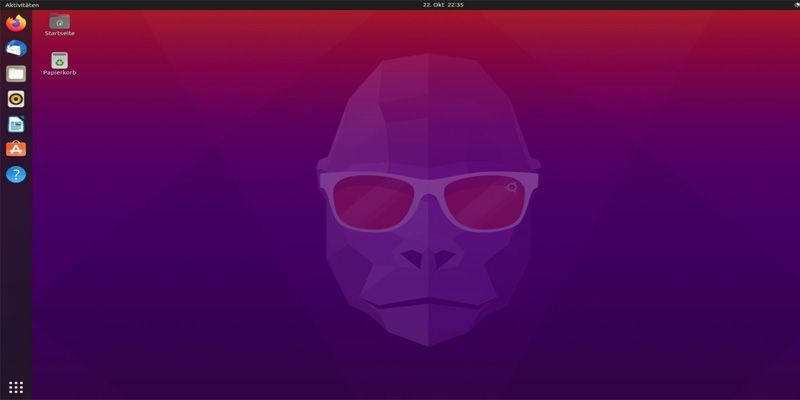 Ubuntu is a well-known Linux distro. It is ideal for users who want to dabble in Linux on a daily basis while learning the basics. Technically, Ubuntu comes from Debian and comes with a Long Team Support (LTS) release.
You can install a stable version of the OS on your desktop without causing unnecessary problems. It ships with the GNOME desktop environment by default and has out-of-the-box applications like Firefox, LibreOffice, music players, and video players like Rhythmbox and Audacious pre-installed for use.
Download: Ubuntu
#2. Linux Mint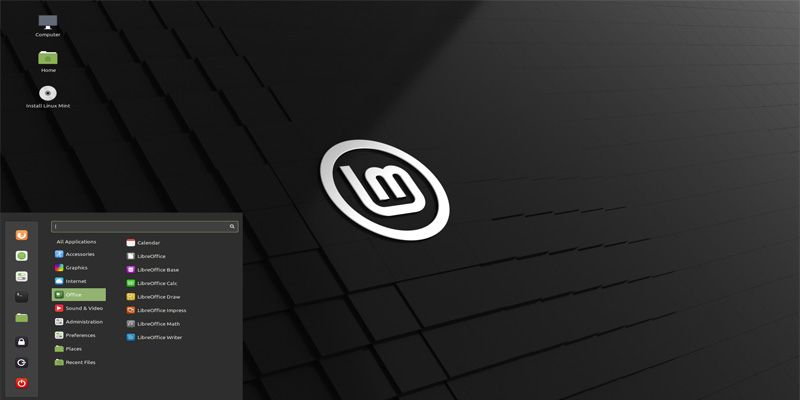 Are you looking for a lightweight Linux distro? If so, then try using Linux Mint. It can provide a person-friendly experience for beginners and is light to use. Linux Mint doesn't come with the GNOME desktop. Instead, it comes with its own native environments, such as Xfce, Cinnamon, and MATE.
It is only available 64-bit, as Linux Mint has discontinued its support for the 32-bit version. After installation, you can enjoy a new look and feel enriched with polished icons, new themes, revamped taskbar, and high-resolution background images.
Download: Linux Mint
#3. Elementary OS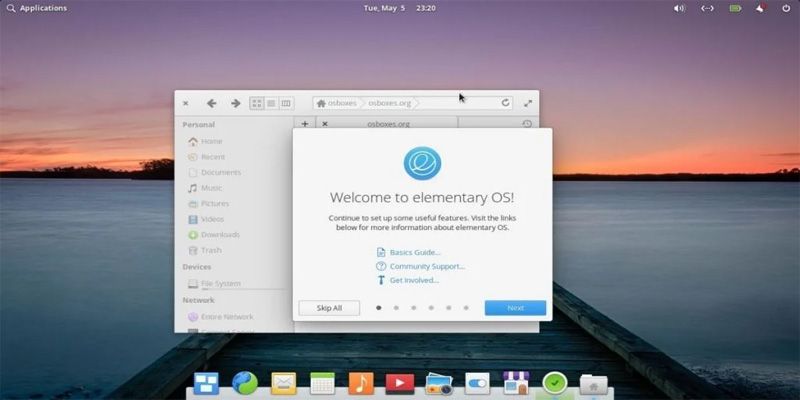 If you are a big fan of Windows, then you will probably love Elementary OS. This distro replicates the look and feels of Windows, proving to be an ideal platform for designers and creative people. Its modern, sleek and intuitive desktop design makes the Elementary OS distro easy to use for beginners.
The initial installation and layout are fairly light, focusing on productivity and privacy. In its latest release, Elementary OS offers a multitasking interface, Do Not Disturb mode, and Picture-in-Picture to ensure an optimal productivity experience. Like Ubuntu, it is built on top of GNOME and comes with its Pantheon desktop environment.
Download: Elementary OS
#4. Pop!_OS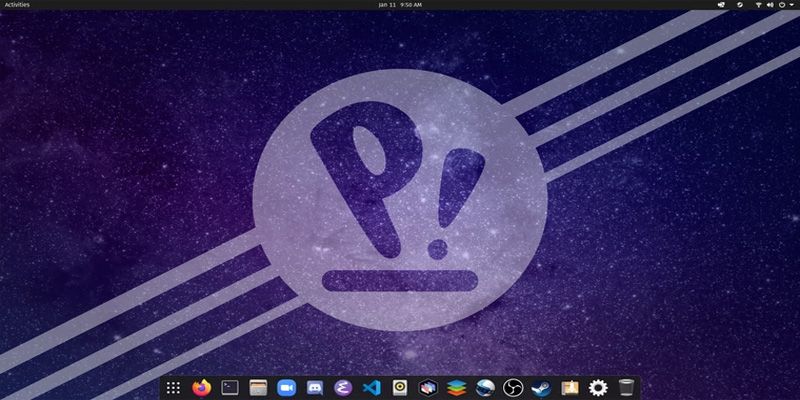 In recent years, Pop!_OS has managed to gain tremendous traction thanks to some of its unique features like Pop Shell and a separate version of the distro which comes with NVIDIA drivers pre-installed, which makes it one of the best distros for gaming.
Not only that, Pop!_OS has also become an Ubuntu-based distro which means it is quite stable. Pop!_OS's default desktop is GNOME. Now, System76 decided to create its own environment called COSMIC, which is based on GNOME. Overall, it is definitely one of the best Linux distros for beginners.
Download: Pop!_OS
#5. Zorin OS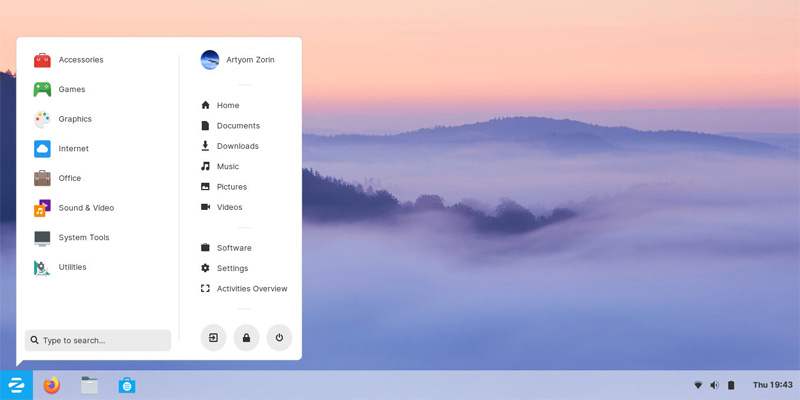 Apart from Linux Mint, Zorin OS is another major player focused on user-friendliness. Zorin OS calls itself a replacement for Windows and macOS. With a Windows-like interface and designed to be friendly to new Linux users, Zorin OS is easily the best Linux distro for Windows users.
Its Windows 10-styled desktop is great and makes things easier for Windows lovers. It also ships with a version of Ubuntu Software that answers most beginner software needs. Zorin is also highly recommended for older PCs or systems with low CPU and RAM specifications.
Download: Zorin OS
#6. MX Linux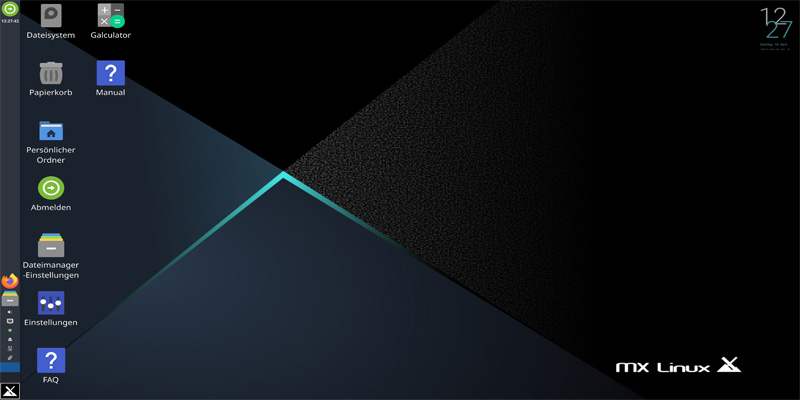 Unlike other distros that call it lightweight or performance-focused, MX Linux labels itself as a mid-range operating system. Thanks to the easy installation process and familiar interface, new users feel at home when using MX Linux.
With decent hardware recognition and automatic configuration for an out-of-the-box experience, this GNU/Linux-based Debian is also stable for reliable performance. The default desktop environment used by this beginner-friendly distro is Xfce.
Download: MX Linux
#7. Solution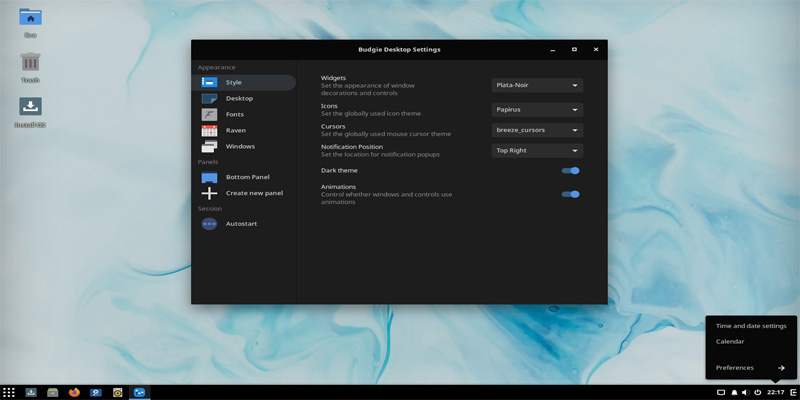 Solus is an independent Linux distribution built from scratch. It follows the "Install today. Updates forever" model that promises to provide regular updates with a rolling release model. In addition to offering installation media with various desktop environments, the Solus team has also created its own Budgie desktop environment.
Linux beginners will love Solus's look and feel because it's elegant and clean. While Solus's selection of dedicated software is smaller compared to other distros, its apps are really refined to make the default software really useful.
This distro is also known for its smooth and hiccup-free experience when it comes to hardware issues. Other than that, as expected, the installation was smooth, and you can get a working system up and running in no time. It also comes with pre-bundled developer tools, which makes it one of the best distros for programming. It's also one of the best non-Ubuntu-based distros out there.
Download: Solus
#8. Deepin Linux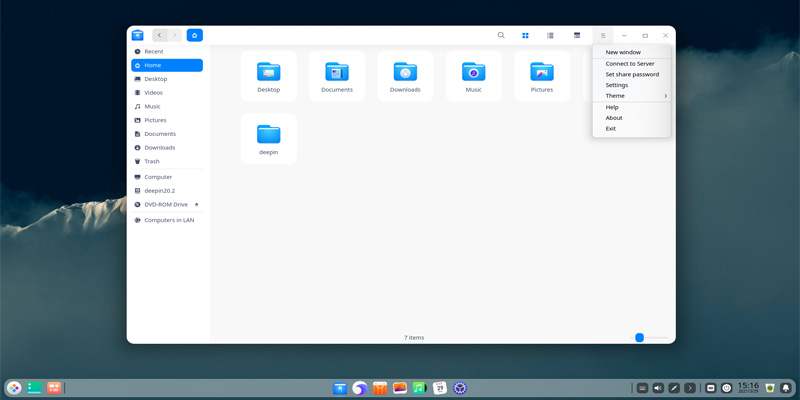 Just like Elementary OS, Deepin Linux is another visually appealing Linux distro for beginners. Developed by the Chinese Linux community, Deeping was created to provide a functional Linux desktop experience. One thing that sets Deepin apart is its installation process, which is one of the simplest.
Deepin Linux offers beginners a clean and simple user interface. Icons and color themes look modern and eye candy. To access system settings, you need to access the right panel which allows the user to manage all settings, users, themes, wallpapers, etc. Deepin Linux uses the Deepin Desktop Environment (DDE).
This Linux disktro also comes with many useful pre-installed programs like Chrome, Nautilus file manager, Deepin media player, USB Creator, PDF viewer, LibreOffice, etc. Even Deepin is also suitable for experienced Linux users.
Download: Deepin Linux
#9. Manjaro Linux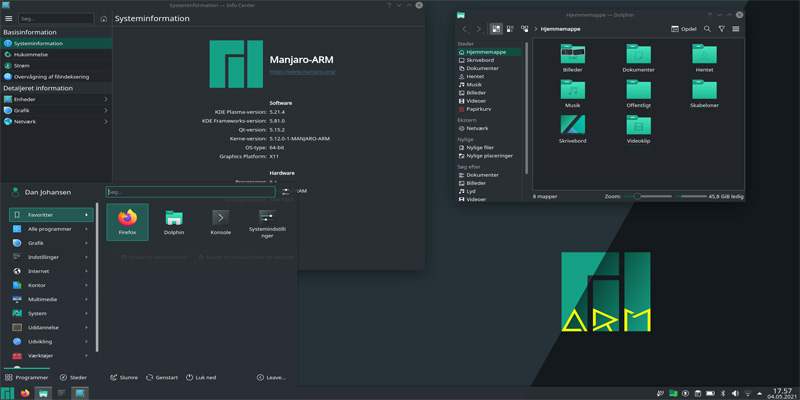 After Linux Mint and Elementary OS, Manjaro is the admin's third favorite Linux distro on this list of Linux distros for beginners. Manjaro is one of the best non-Ubuntu Linux distros for users who are tired of Ubuntu-based distros.
It is often called Arch Linux, and there are many good reasons to support this argument. However, it should be noted that the learning curve is more difficult compared to other distros.
Manjaro is based on Arch Linux and is one of the fastest-growing Linux distros. It's an attractive Linux distro, easy to use, and looks like the perfect Windows replacement. Manjaro maintains its own package repository to make it a user-friendly Linux distro.
It comes with its own installer for easy installation. It should be noted that Manjaro is a Rolling Linux distribution, which means it is constantly being updated.
Another great feature of Manjaro is that a beginner will love its ability to switch between different Linux kernels without hassle. The main editions of Manjaro Linux are Xfce and KDE. There are also other community editions.
Download: Manjaro Linux
#10. Linux Lite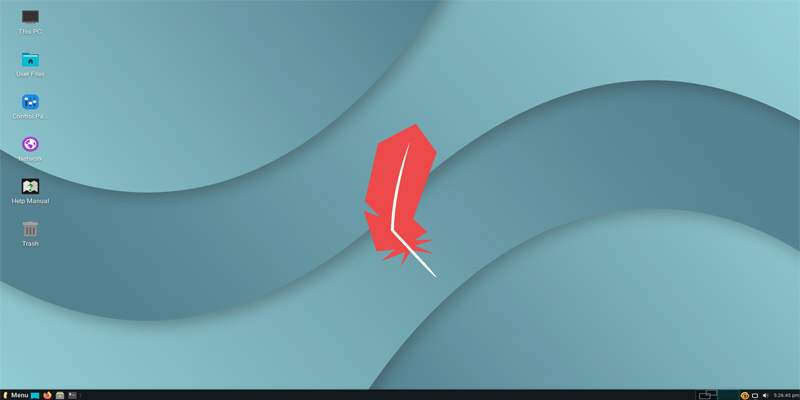 If you want to use a Linux distro that is suitable for beginners and works well on rebdag-specific computers? Well, in that case, you should give Linux Lite a try. As the name suggests, it doesn't demand much from you.
Based on the Ubuntu LTS release, it is fully functional out of the box. What does it mean? This means that new Linux users don't need to install additional software to do their daily work. This includes Firefox, GIMP, LibreOffice, Thunderbird, VLC media player, etc.
Linux Lite has a menu similar to Windows, making it easy for Windows users planning to move to Linux. It also provides automatic upgrades for smooth operation. So, if you want to try Linux on a laptop/PC with low specs, Linux Lite is the right choice. Linux Lite runs the Xfce desktop environment by default.
Download: Linux Lite
Read more:
Conclusion:
So those are some Linux distros for beginners. Although there are still many other distributions that are suitable for beginners, the admin only includes the distributions that are considered the most popular and recommended for newcomers. If you are a beginner, I hope this guide will help you make the right decision when starting to switch to Linux.
Don't forget to bookmark and always visit every day Technowizah.com because you can find here the latest Tech Computer Android games How-to Guide Tips&Tricks Software Review etc, Which we update every day.