How To Root Andromax G2 AD681H on Android – Andromax is not a new name in the Indonesian smartphone market, although its current name is not as famous as it used to be, many Andromax smartphones are still using it today. One of them is Andromax G2 (AD681H).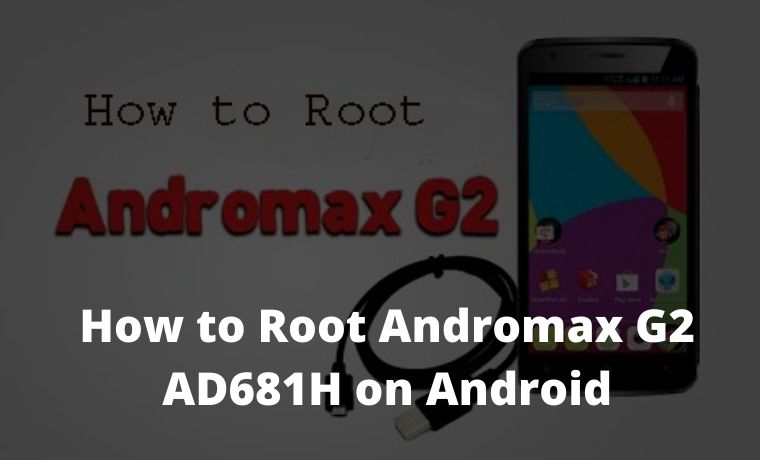 How to Root Andromax G2 AD681H on Android 2023
Andromax G2 is just like any other Android phone that can get root access in order to maximize performance and also have full rights to access the operating system from this smartphone.
Read more:
For some people, Root is important because it can improve the performance of the smartphone used because there are indeed some applications or programs that cannot be run without root access.
Before you root, you should first understand and know what root is so that after doing it you won't regret it.
Broadly speaking, the root is that we have full access or control of the smartphone operating system that we use.
Because there are some people who argue that root will damage the smartphone system that we are using.
However, many people who understand Android argue that root access can maximize the performance of an Android smartphone to be more efficient and sophisticated. For example, it can save battery and change the appearance as we want.
Then, how do you get root access to the Andromax G2 AD681H?
You don't need to worry, because in this post the admin will share the tutorial with you.
You should just follow it so that nothing is missed about how to root the Andromax G2 AD681H below.
Root Andromax G2 AD681H without a PC
In order to be able to root Andromax G2 without a PC smoothly, you need to display the 'Apply update from sd card feature in stock recovery as follows
First, download the 1Philz-CWM-Andromax-G2.zip file and also UPDATE-SuperSU-v2.46.zip
If you have downloaded the two files above, immediately place them in the external SD Card (not in the folder, just put them outside)
Then turn off the Andromax G2 smartphone that you are using
After the cellphone is dead, now turn it back on by pressing the Power + Volume Up button simultaneously and holding it for a while until the new smartfren logo appears, release the button
If you have entered recovery mode and the "Apply update from sdcard" feature appears as shown below

How to Root Andromax G2 AD681H without a PC

The next step is to select "Apply update from sdcard" and then select the 1Philz-CWM-Andromax-G2.zip file on the SD Card
If all the processes are correct, then your cellphone will restart and will enter the Philz CWM Recovery menu as shown below

How to Root Andromax G2 AD681H without a PC

Continue to the next stage, namely select install.Zip
Then select UPDATE-SuperSU-v2.46.zip
Then wait a few moments until the SuperSU install process is complete. When finished, select Reboot System Now
After entering the home screen, check if there is a SuperSU application. If there is, it means that your Andromax G2 is successful in Root.
How to Root Andromax G2 with Kingroot
You also need to know that Root has many advantages, for example, it can improve smartphone performance by overclocking the processor, and moving applications or games to external memory so that when you download and install any application you will not worry about full internal memory.
Besides that, you can also delete unused default applications and many others.
You should not be confused about which applications require root access, because currently in the Playstore there are many applications that can be maximized with root access.
There are two types of Andromax smartphones, namely the Andromax G2 (AD681H) and the other one that has the Andromax G2 Qwerty (AD9A1H) keyboard which the admin discussed in the previous post.
This Android smartphone from Smartfren has a 4.5-inch screen with a TFT capacitive touchscreen and uses a 1.2 GHz quad-core processor which runs on Android OS 4.3 Jelly Bean.
512 MB RAM capacity and 4 GB storage which can be enlarged by adding external memory up to 32 GB.
In addition, Andromax G2 is also equipped with a main camera on the back of 5 MP, 2592X1944 pixels, and a 1.3 MegaPixel front camera.
Read more:
Conclusion:
So, friends, That's how to root Andromax G2 AD681H on android, Hopefully, it can be useful for you Andromax cellphone users.
Don't forget to bookmark and always visit every day Technowizah.com because you can find here the latest Tech Computer Android games How-to Guide Tips&Tricks Software Review etc, Which we update every day.