How To Install TWRP Advan I5C Without a PC – If you are someone who likes Android oprek and often installs custom ROMs without the help of a PC, surely the media used is TWRP.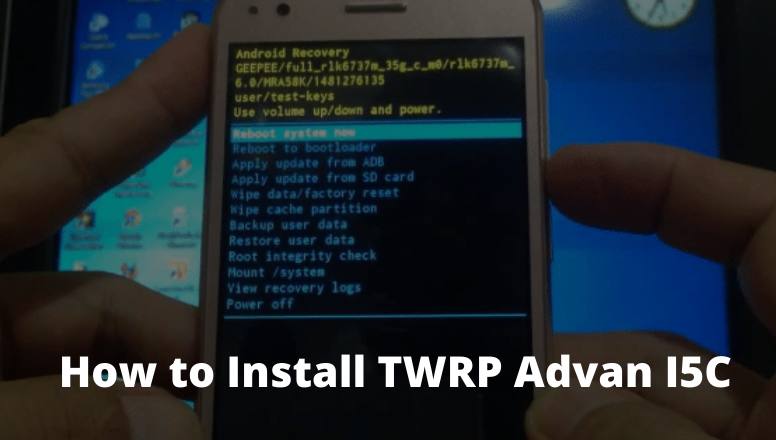 How to Install TWRP Advan I5C: Best and Quick Ways 2023
If the android phone has TWRP installed, then you can easily customize the android phone, starting from installing a custom ROM, root, installing applications and even re-flashing can be done via TWRP.
Read more:
Using TWRP is also relatively easy, besides that it has a more complete menu.
Thus the flashing process using TWRP will be more efficient because there are already various options needed when the flashing process takes place.
Basically, every brand and type of Android phone has different methods and files when it is flashed.
So in cases like this, we specifically provide a tutorial on how to install CWM / TWRP on Advan I5c Marshmallow, and of course, you don't need additional devices or you could say without a PC.
If you are an ADVAN i5C user but your cellphone is not yet installed with TWRP, then now is in the right place.
Because in this post the admin will share a tutorial on installing TWRP Advan I5c Marshmallow without a PC.
The way to do this is arguably very easy, but with the condition that your cellphone must be rooted first.
How to Install TWRP Advan I5C without PC
If all the conditions are met, just follow the tutorial on how to install TWRP on the following HP Advan i5C:
How to Install CWM / TWRP Advan I5c Marshmallow
Download the Advan I5C TWRP Recovery file.
Download and install the Rashr Flash Tool application.
If so, just open the Rashr application, then after the application opens, the option to root will appear.
Just choose grant / allow.
Next, select the option  "Recovery From Storage".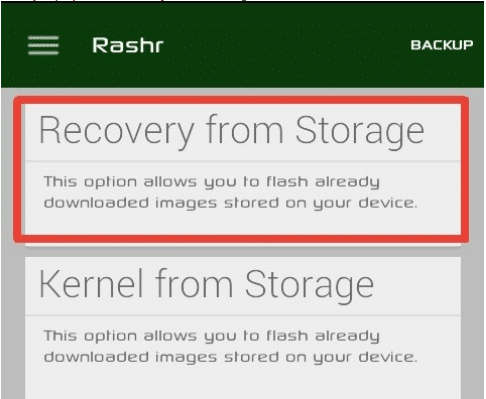 Then navigate to the TWRP file that you downloaded.
select  "RECOVERY.IMG" followed by YES.
If the process is complete then select Reboot To Recovery.
After that, your cellphone will restart automatically.
How to enter Advan I5c Recovery Mode
Turn off your HP Advan i5c.
Then press the volume up button and the power button simultaneously.
After the android logo appears, press the power button but keep the volume up button pressed.
Apart from the method above, it turns out that there are still other ways to enter the advanced i5C recovery mode, namely using the Terminal Emulator. Check out the following tutorial:
Use the Terminal Emulator application which you can download here.
Open the application, then type the command SU then press enter
Then type the command reboot recovery and continue by pressing. enter again.
Just wait a few moments your cellphone will restart and go straight to TWRP.
How to Hard Reset Advan I5C
Through the Settings Menu
Enter your smartphone's settings menu.
Then select the option to back up and reset.
If you have selected Erase everything.
Wait for the process for a while until your cellphone restarts.
Done, and your phone feels lighter like new.
Through Recovery Mode
Make sure your HP battery is above 50%.
Next, turn off your ADVAN I5C.
If it's dead, just press the power + volume up button simultaneously until it enters recovery mode.
If you have entered, select the Wipe data/factory reset option (you can use the volume button to navigate up and down and the power button to OK).
Then select Yes – delete all user data.
After that, the hard reset process starts and the data erase process. take place, just wait until the process is complete.
When it's finished you can select the Reboot system now option.
Then your cellphone will restart automatically.
The explanation of how to install TWRP Advan I5c Marshmallow that the admin has described above is a method that is very simple and also very complete.
Advan i5C uses a 5-inch wide array that has a resolution of 720 x 1280 pixels which is combined with IPS LCD screen technology.
With this feature, this smartphone becomes more comfortable when used to play games or watch movies.
In addition, 720 x 1280 pixels is equipped with the main camera on the back with a 5 MP resolution with autofocus and LED Flash features, as well as a 5 MP front camera which will greatly support your selfie activities.
Advan i5C already uses the Android v5.1 Lollipop operating system, and also supports the 4G LTE network, which will make it faster to use the third time for browsing.
Read more:
Conclusion:
So, friends, that's on above how to install TWRP Advan I5C, Hopefully, the explanation of the tutorial above can be useful for you, make sure you also follow the tutorial without missing a thing.
Don't forget to bookmark and always visit every day Technowizah.com because you can find here the latest Tech Computer Android games How-to Guide Tips&Tricks Software Review etc, Which we update every day.