15 Apps to Create The Best 2D and 3D Animations – For those of you who want to explore the field of multimedia, you must be familiar with animation. Animation is a film that comes from an image of a hand/model which is then moved to form a story.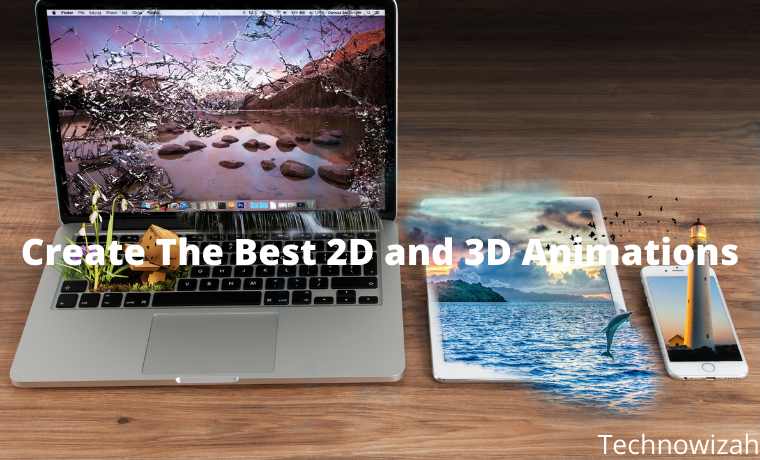 15 Apps To Create The Best 2D or 3D Animations 2023
To create animations, you need special software that is capable of rendering various frames to blend and form a film. Many animation applications/software are available on the Internet, but not everyone knows what features are specific to these applications.
Read more:
There are animation applications that can only be used to create 2D animations and there are also special 3D ones. Well, for those of you who are confused about choosing the right animation software for you to use, then Technowizah There are several suggested applications that you can try. Let's see.
Among the applications below, there are several animation applications that you can download for free and some are paid. So you just have to choose according to your own wishes.
#1. Blender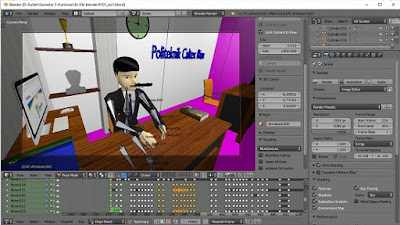 Blender is an application for creating free animations that are open source (free to develop). Using the Blender application, you can create a 3D animation that starts with simple or very detailed modeling with ease.
For beginners, using the Blender application it is better to start in the scripting section, where you will be challenged to create a model using the Python programming language. Well if you don't understand Python you can also use the default Screen Layout. There you can do object modeling without having to type in the logic of certain programs, just by drag and drop.
However, if you are an animator who has studied animation software before, you don't need to worry when you want to switch to trying to create animations in Blender.
Because Blender supports shortcuts for various world-famous animation maker software such as Maya and 3Dsmax.
Blender can also be used to do video editing, and create a 3d game whose logic has been provided.
#2. Maya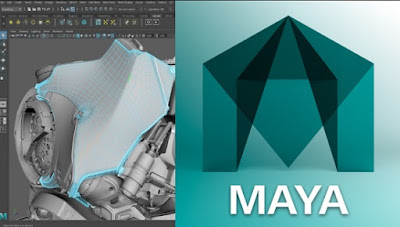 Next up is Maya. Maya is an application to create 3D animation which is the most expensive at the moment. To get a license from the Maya application for 1 year, you have to pay a bill of $ 1,545 or about 25 million rupiah.
With the high price, Maya presents the ultimate feature of the application. From how to create a model to setting the animation. Maya software can do it smoothly with the help of existing nodes. When compared to a blender, Maya is at a higher level in terms of user convenience when using it and features that other applications do not have.
Currently, the Maya application is an application to create favorite animations used in various well-known companies such as Disney. Interested in trying it?
#3. 3Dsmax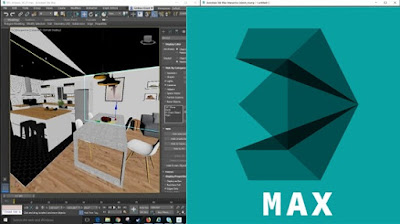 Autodesk is a company engaged in the multimedia section. Autodesk has created various well-known modeling and animation applications such as Maya and 3Dsmax.
3Dsmax is arguably the twin of the Maya application. However, the features for creating animations are not as complete as the Maya application. 3Dsmax is more devoted to making an object model make it look more detailed and real.
Although the animation features are not very complete, in fact, it will only affect those who are experts in the field of multimedia animation. For those of you who are still beginners and want to make nice and simple animations without too many visual effects, then 3Dsmax is highly recommended.
#4. Synfig Studio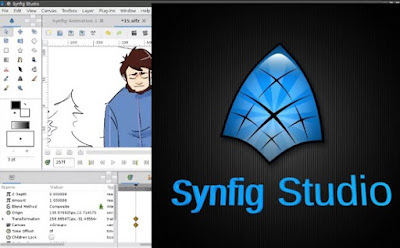 Are you interested in making a 2D animated film like in the anime? Then you can make it using an application called Sysnfig Studio. By using Sysnfig Studio you can create a 2D model (2 dimensions) easily because it has a very unique drawing feature.
If you find drawing on a computer difficult, don't worry because you can also make the image you scanned through the Synfig Studio application.
The Synfig Studio application can be downloaded for free and can be installed on various types of operating systems, be it Mac, Windows, or Linux.
#5. Anime Studio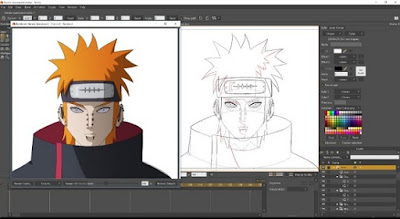 Interested in making anime? Then Anime Studio is the application to create the most suitable anime for you to use. Equipped with various 2D animation features, Anime Studio is able to produce animated works similar to animations made in the land of sakura.
Anime Studio is also suitable for beginners because the navigation in the application is very clear and doesn't look complicated. By using Anime Studio, you can create cool characters equipped with backgrounds that you can make according to your wishes. The more skilled you are at painting, the better the anime you make will be.
For those of you who want to try the Anime Studio application, you can enjoy a trial period of 30 days.
#6. Pivot Animator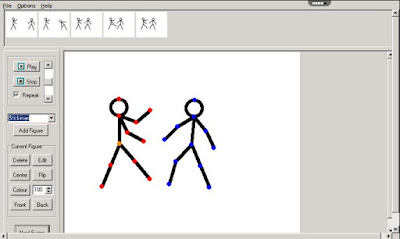 Never seen an animated masterpiece of a stickman character. Then the work can be easily created through software called Pivot Animator. Pivot animator is a simple animation application that you can run on devices with the Windows operating system without requiring high specifications.
If you have a Windows PC / Laptop with a Core Duo CPU with 2GB RAM, then you can already create animations using this application. Because this application does not require a lot of resources.
You can also download Pivot Animator for free.
#7. Aurora 3D Animation Maker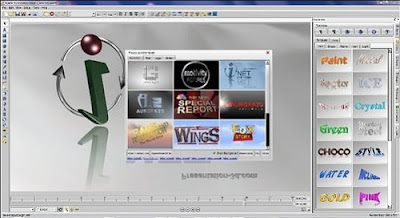 Aurora 3D Animation Maker is a simple animation maker application that is usually used to create a moving logo, moving text, and various other simple objects.
By using Aurora 3D Animation, you can create a simple animation that you can later export into a presentation file such as ppt.
One of the advantages of Aurora 3D Animation Maker is that it provides various objects such as arrows, various types of fonts, background recommendations, and others.
To use this application, you do not need a special animation expert, because the settings provided look very simple and easy to understand.
#8. DV Animators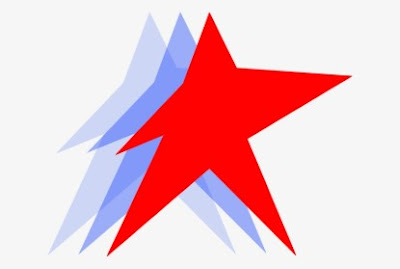 Is a video editing application where you can add additional moving objects (in the form of animation). These objects will later decorate your video which initially looks normal to look more crowded and interesting.
This application is perfect for making funny and interesting social media posts.
#9. Stykz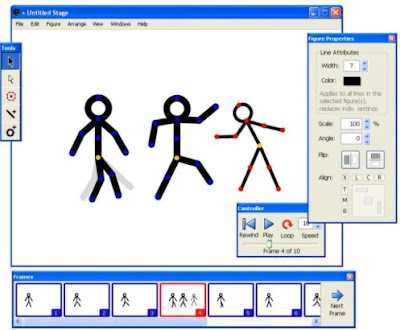 From the name of the application, you must already know what kind of animation can be made. Stykz is an app similar to Pivot Animator.
You can create an animated Stickman movie using this application, starting from creating character models, moving characters, and adding various visual effects.
For those of you who have a high imagination, the admin highly recommends that you use this application to make an animated stickman movie as we often encounter in various stickman forums.
#10. MonkeyJam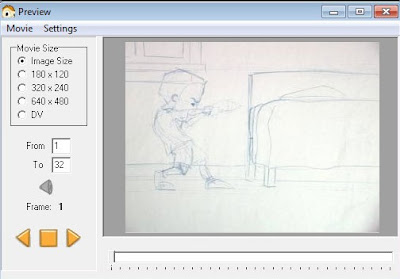 MonkeyJam is an animation application that has a unique feature, namely, stop motion. Stop motion is useful for making the movement of pieces of images that are made to be related to form a story or film.
This application is perfect for you to use if you have many similar images which you then put together and form a short film.
#11. KeyShot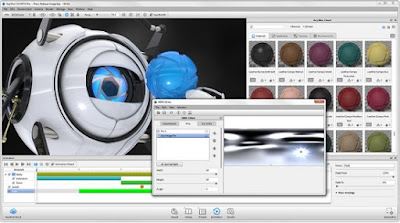 The next application is KeyShot. This application can be used to create various types of models and animations, both 2D and 3D. One of the excellent features of KeyShot is the presence of HDRI lighting that is able to provide clear lighting in dark spaces without any noise during rendering.
KeyShot is an animation software that can be downloaded for free.
#12. K-3D
K-3D is used to create an object with an architecture such as a connected pipe. The object that is formed will look unique and unusual. When the object has been created, the object will be arranged per frame to form a movement/animation.
K-3D is used by artists who want to create a unique and unfamiliar work of art.
#13. Animaker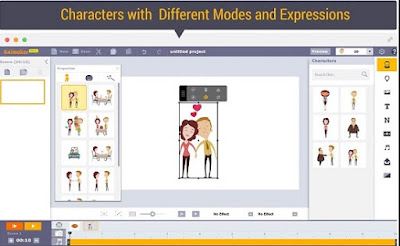 Have you ever seen social animation in the form of 3D cartoons in advertisements on TV? Now to make that simple cartoon, you can use a software called Animaker.
Animaker is an animation maker application that is drag and drop. So you don't need to create a model again, because the model has been provided for free.
Advantages of using Animaker:
No programming skills are required.
Objects have been provided both characters and other objects.
Many available object models (not monotonous)
Often created to present simple infographic data through animation.
#14. Plastic Animation Paper
This application offers a way to create objects by drawing. The object will be drawn on a digital white paper which you can later erase or give another color.
According to reports, this application also supports draw pad technology which can make it easier for you to draw or paint an object.
The finished image will be inserted into the frame and arranged sequentially to form a 2D animated film.
#15. OpenToonz
OpenToons
is a free application that is used to create an animated film that contains modern lighting, wavy distortion, and other elegant effects.
You can create animations in OpenToonz with a collection of images that will later be given some smooth transitions and look like a slideshow movie.
Conclusion:
This is the explanation of the 15 best animation applications/software right now. Of the various applications that exist of course have advantages and disadvantages. The simpler an application, the more features the application will not be complete.
Don't forget to bookmark and always visit every day 
Technowizah.com
 because you can find here the latest Tech Computer Android games How-to Guide Tips&Tricks Software Review etc, Which we update every day.