10+ Best Online Photo Editing Apps Paid and Free – For those of you who want to edit photos but are reluctant to download the application because you don't want to add to the burden of computer or cellphone memory. so. using an online photo editing application is the right way.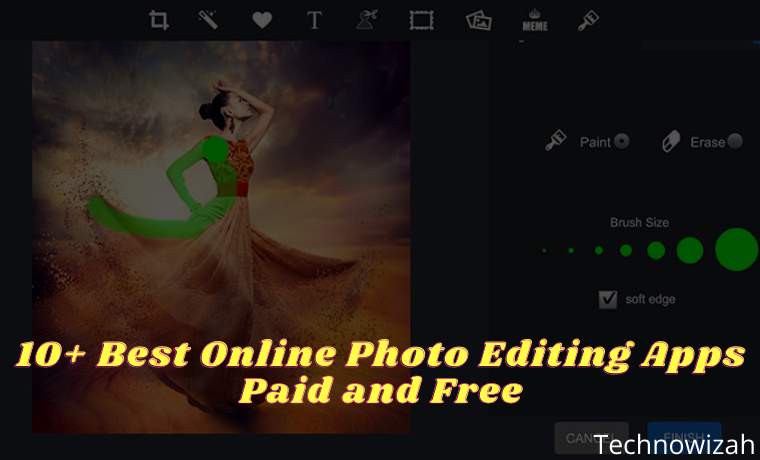 Best Online Photo Editing Apps Paid and Free 2023
You can do photo editing activities starting from cropping, resizing, combining photos, giving effects, adding text, etc. without installing additional applications, just open a browser and access online photo editing applications.
Read more:
To be able to enjoy all the features available in the online photo editor, your device must be connected to the internet, yes, here are 10 recommendations for online photo editors that you can try.
#1. Pixlr: Free Photo Editor Online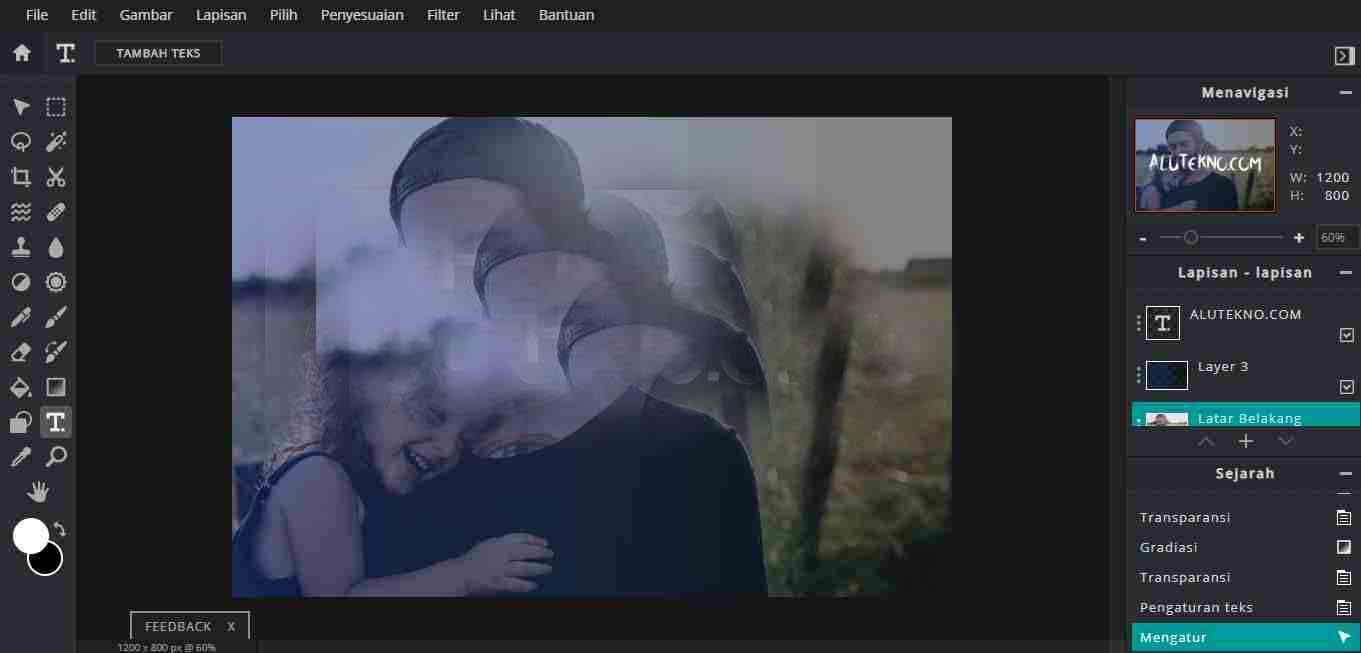 Recommended The first free online photo editor is Pixlr, Pixlr is a free online photo editor that can be accessed through your browser.
If you are used to using Photoshop, the interface of Pixlr and the features in it are not that much different from the Photoshop application, even Pixlr is able to open almost all image formats, such as PSD (Photoshop), PXD, JPEG, PNG (transparent), WebP, SVG, and much more.
Pixlr has several excellent features such as the use of AI to remove backgrounds, a variety of interesting filters and templates, and supports multi-platform that can be used on computers and mobile phones.
With a total of more than 500 million users, Pixlr is one of the best free online photo editors in the world today. For those of you who want to use Pixlr, you can access it on the official Pixlr website.
#2. Canva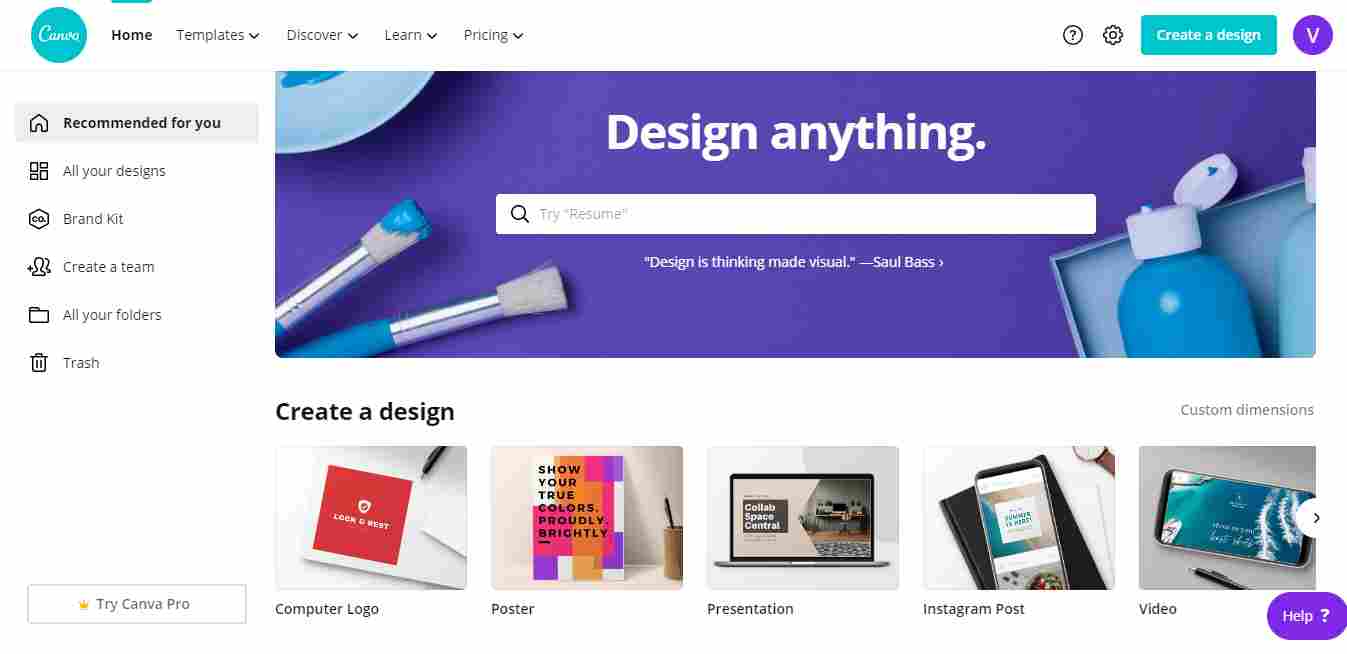 If Pixlr offers an interface and features that are quite advanced and seem complicated for beginners, then you should try Canva which is simpler and easier to use.
Canva is a graphic design platform that is quite widely used in Indonesia and is one of the world's favorite graphic design applications, so far there have been millions of people using Canva since it was founded in 2012.
Canva is widely used because it has quite complete features, not just photo editing, but Canva also has millions of images, hundreds of fonts, various filters, and icons that can be used for free to support social media facilities or do business online, besides that Canva is also very easy. used.
For those of you who want to use Canva, the method is quite easy, you can access Canva through the official Canva website, but first, you have to register to be able to use Canva.
After registering, all you have to do is login and use all the features there, various invitation templates, business cards, presentations, and product designs in Canva, Canva also provides subscriptions for members who want to enjoy premium features from Canva.
However, for those of you who don't want to spend money on a subscription, you can still use Canva for free but there are some features that are limited.
#3. Picresize: Crop, Resize, and Edit images online for free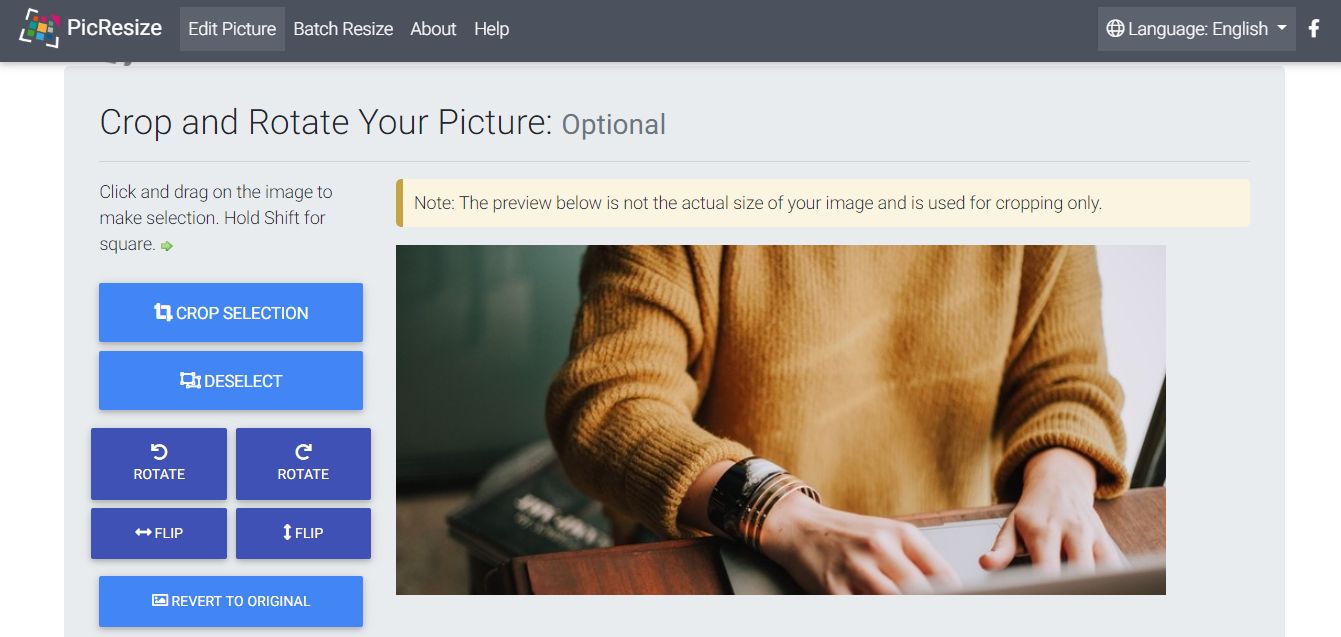 Next is Picresize, a free online photo editing platform that offers easy photo editing, as the name suggests, the main feature of this platform is to change the image size, namely rotate, crop and flip.
But in addition to the features above, this application also has several filter effects that you can choose if you want. This platform can be used without having to register or sign up first, very practical for those of you who are just cropping or resizing images.
How to use it is also very easy, just enter the image you want to edit, you can use the upload feature via a computer or insert a URL, and after that just edit the uploaded image according to your wishes.
#4. Polarr: Online Photo Editor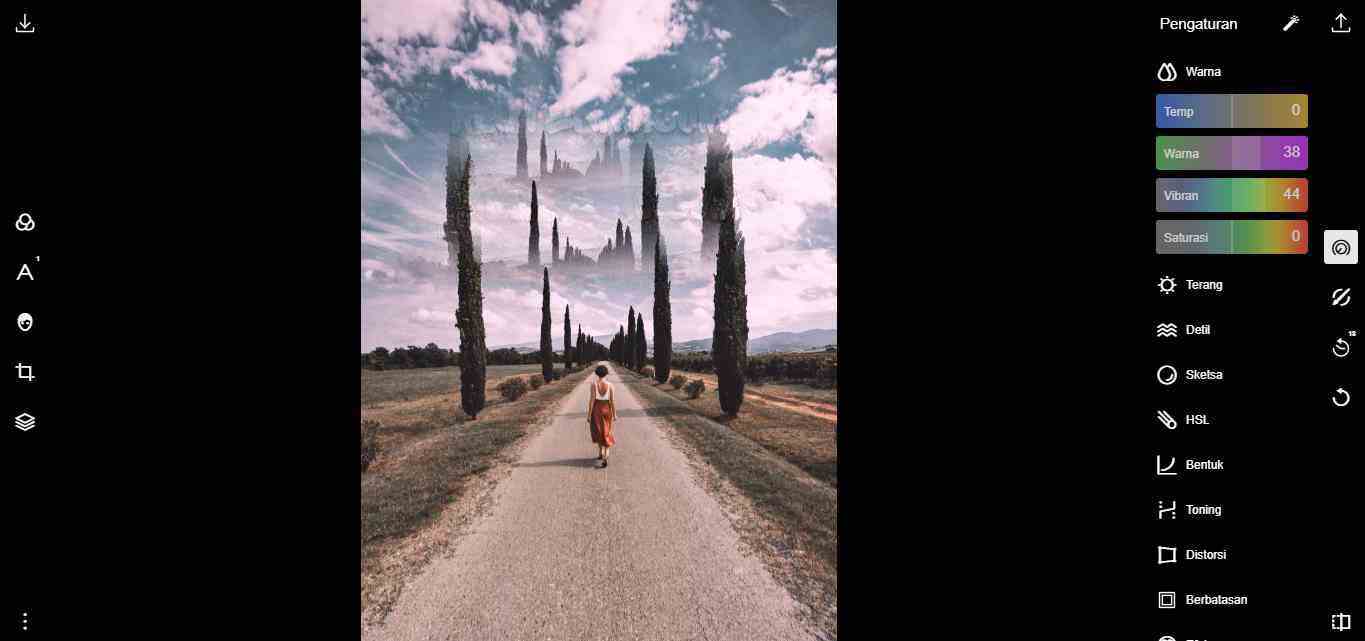 The next free online photo editor recommendation is Polarr, Polarr is artificial intelligence or AI-based graphic editor that was founded in California in 2014 ago.
Also Read: 
10 Best Launchers for Android Phones
Polarr has an interface that at first glance is almost the same as Pixlr, but is simpler and easier to access without having to mess around with various tools.
Polarr has a variety of filters that will make your photos more aesthetic when uploaded on social media. In addition to having a variety of interesting filters, Polarr also has other features like other photo editors such as image resizer, adding text, and changing color tones. To use this online photo editor, you can access it at photoeditor.polarr.com
#5. Photopea: Online Photo Editor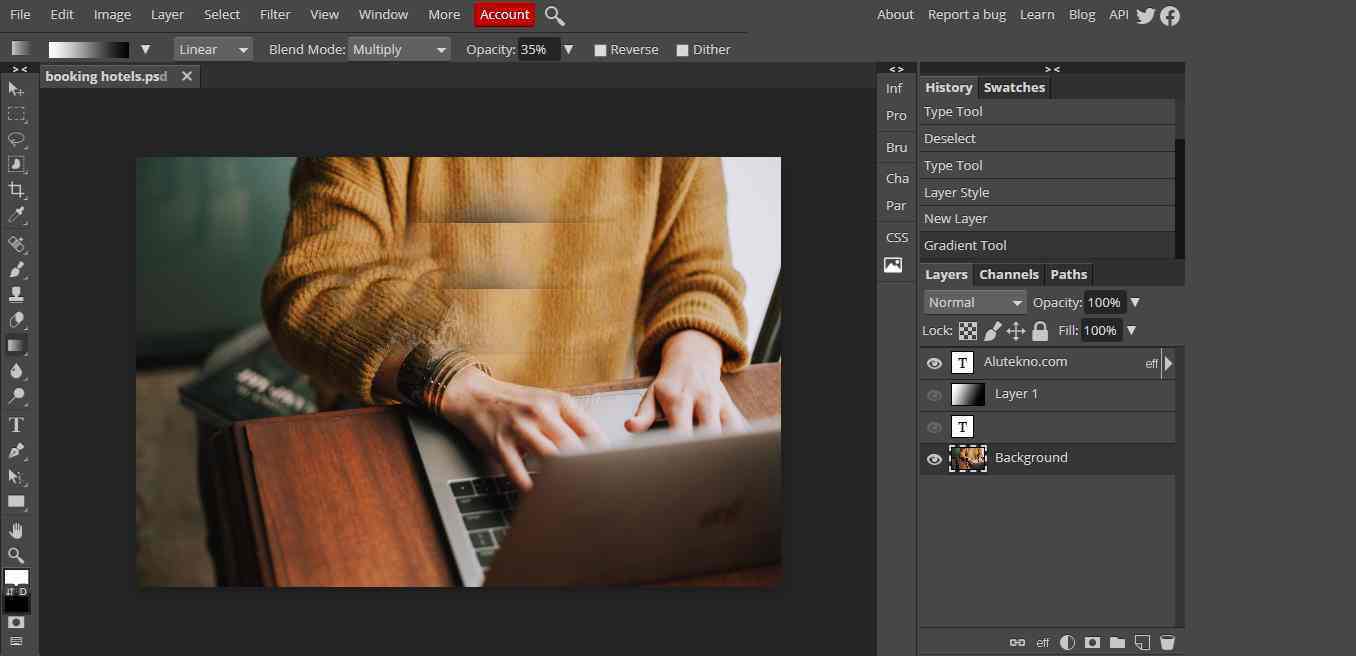 Next, there is Photopea, Photopea is a web-based raster and vector graphics editor that is used to edit images, create illustrations, design the web, or convert different image formats.
Photopea is an ad-supported software, with ads you can use this application for free. Photopea is compatible with several web browsers, including Opera, Edge, Chrome, and Firefox.
This photo editing application is very similar to Pixlr, but your connection must be really stable because this application is quite heavy to run and several times delays waiting to load each change is complete.
#6. Fotor: Free Image Editor & Graphic Design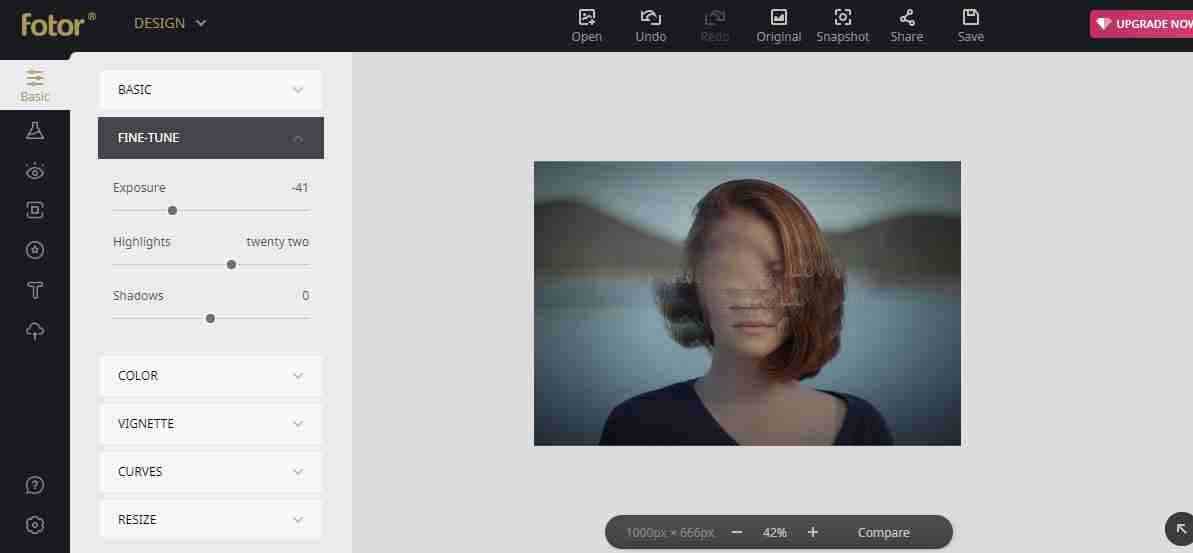 The next free online photo editor recommendation is Fotor, this application provides features that are a combination of Canva and Polar because it has a variety of attractive design templates that you can use, from invitation designs, Facebook covers, posters, photo cards, YouTube banner ads, and many more. much more.
In addition, this application also has a retouching feature that allows you to make photos more lively or colorful, and can even beautify your face or remove pimples easily and quickly.
#7. Photoshop Express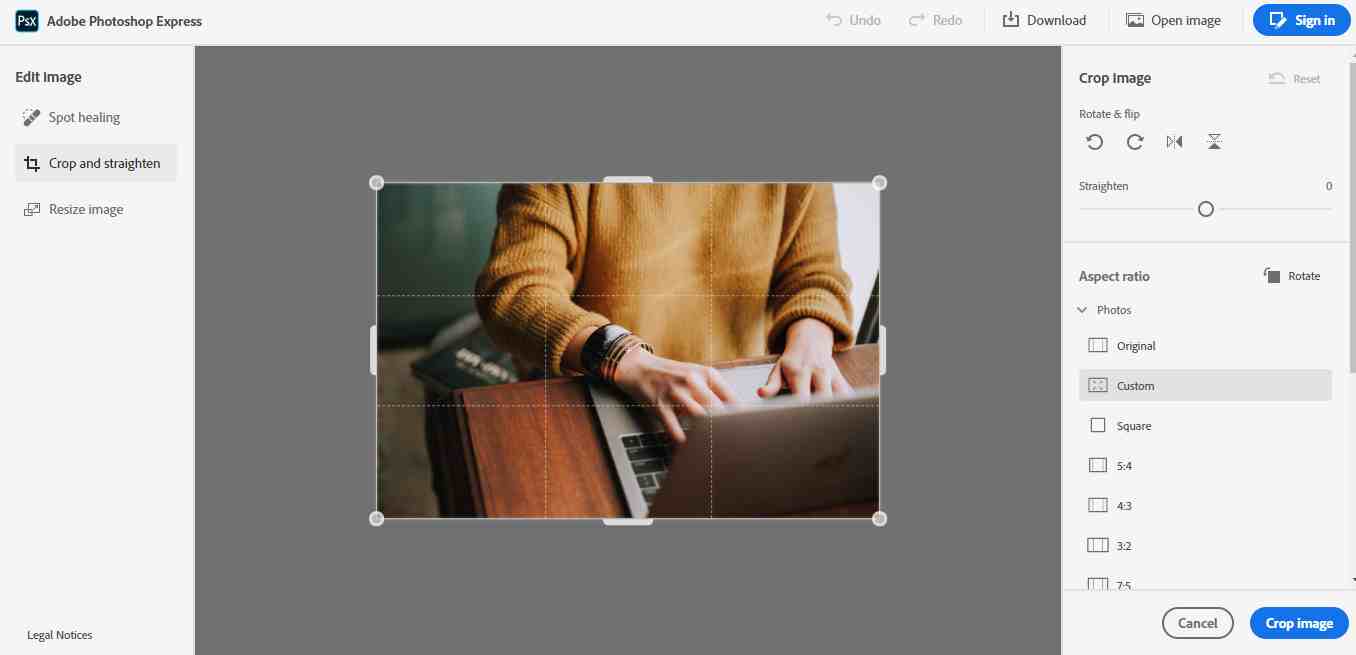 Furthermore, there is a free version of adobe photoshop that you can use, namely Photoshop Express, because the free version means you can only use a few features, such as cropping, and spot healing to remove certain parts neatly, and image resizing.
Some of the features above are sufficient under certain conditions when you don't need a lot of tools for complex photo editing. You can access Adobe Photoshop Express at photoshop.adobe.com
#8. Fotoram.io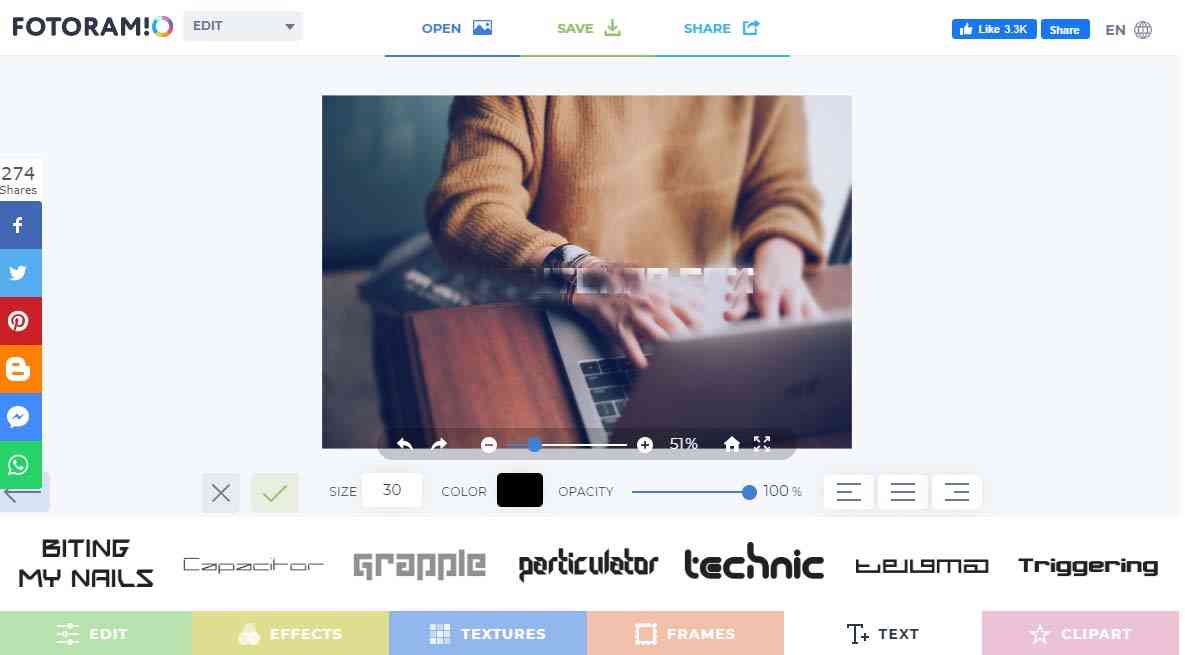 The next recommendation is Fotoram.io, Fotoram.io has 3 main features, namely Photo editing, Art Style, and Photo Collage.
This application is quite light to run and its features are also sufficient for simple photo editing such as adding text, cropping, providing filter effects, and changing color tones.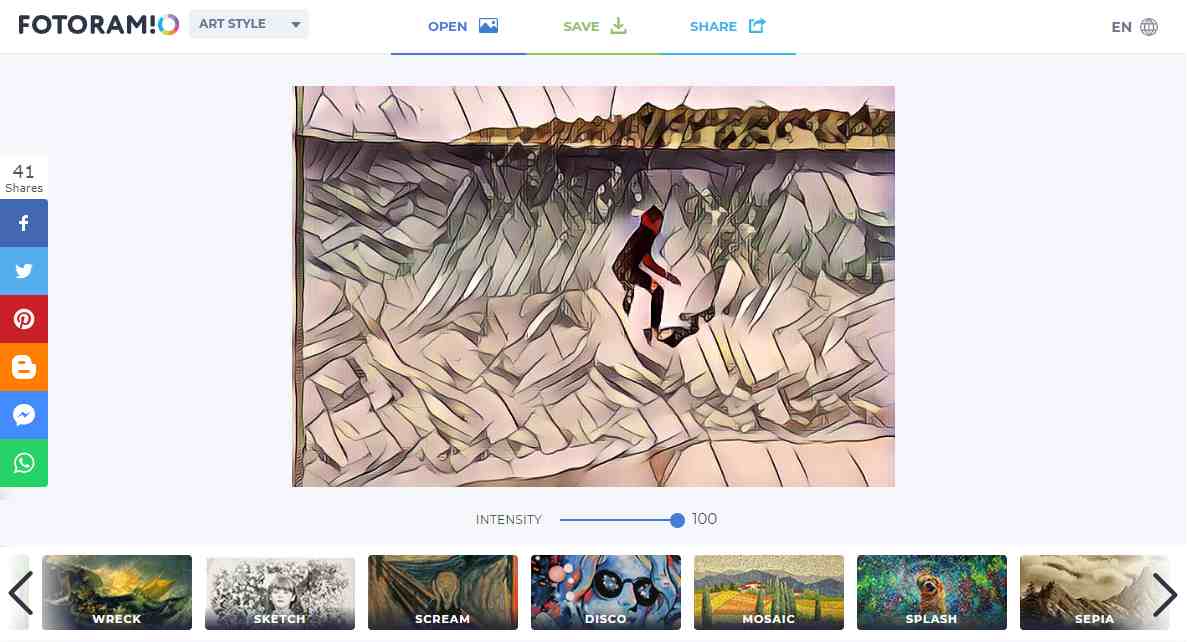 The art style feature in this application can convert images into various interesting art ranging from anime to abstract and comic effects with just one click.
You can access this application for free on their official website, Fotoram.io
#9. Ipiccy Photo Editor – Mobile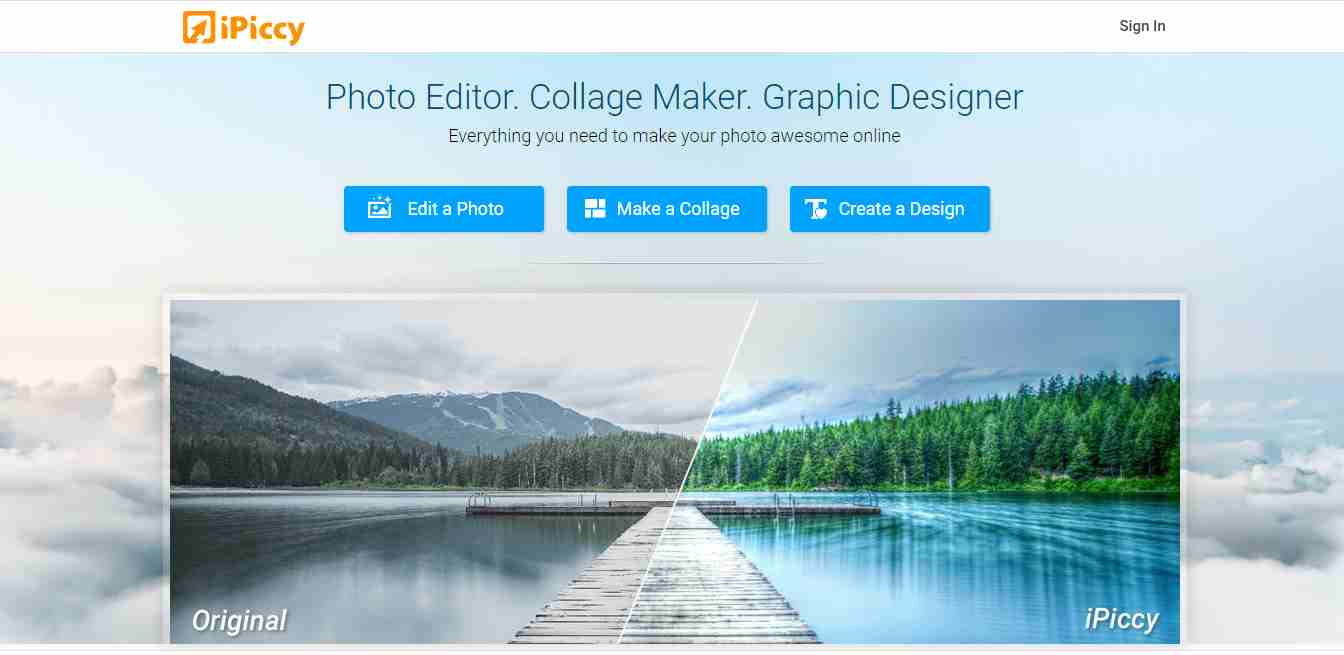 Furthermore, there is an online Photo Editing Application from Ipiccy, this application has 3 main features, namely Image Editor, Collage Maker, and Graphic Designer.
For the image editor feature, iPiccy has many photo editing tools that are quite good and easy to use in various browsers. Can adjust photos automatically in one click, crop, rotate, and resize images in no time. Over 100+ photo effects and PRO-level photo enhancement.
To use this application you must use flash in your browser.
#10. Pizap: Free Photo Editor & Collage Maker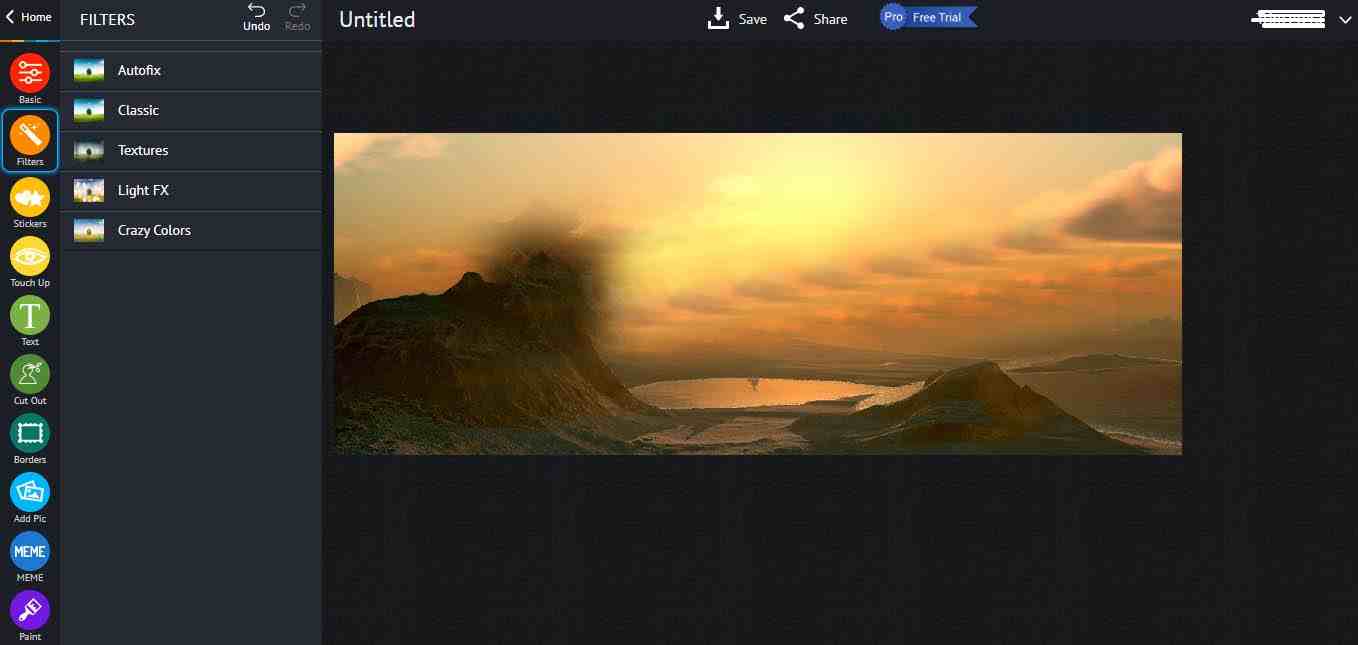 The last recommended free online photo editing application is Pizap, like other photo editors, Pizap has various features such as an image resizer, text adder, effect filter, and image collage.
This application can be an alternative to free image editor applications that you can use to edit photos. However, many features such as fonts and effects cannot be used because you have to become a pro member first.
Read more:
Conclusion:
Those are 10 free online photo editing applications that you can use as photo editor recommendations, we have tried the above application and it works well so we can provide a review and brief review that you can take into consideration before deciding which online photo editing application you will use.
Don't forget to bookmark and always visit every day Technowizah.com because you can find here the latest Tech Computer Android games How-to Guide Tips&Tricks Software Review etc, Which we update every day.