7 Best Steps To Activate IDM in Google Chrome – Want to use IDM? Are you confused about how to activate IDM on Google Chrome?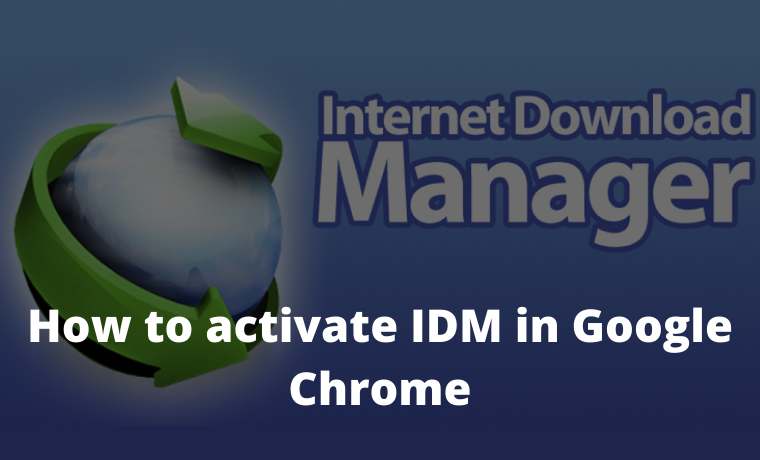 How to activate IDM in Google Chrome 2023
IDM is usually automatically active in the browser when it's finished installing, but there are also some users who have to turn it on manually first.
Read more:
For example, how to bring up IDM integration in Google Chrome, as I want to discuss here.
Previously Need To Know Here
First, it should be noted here, as I said earlier that IDM is usually already active in the browser when it's finished installing.
So why do some users have to turn it on manually?
The answer is that either IDM or Google Chrome is used, it is not the latest version.
So that the compatibility the two do not match, and the application is unreadable, and even cannot be active.
For that, please try to first update the IDM Application and the Google Chromium Application to the latest version.

But, if you want to manually activate IDM in Chrome, you have to do certain steps.
Let's discuss this in full below:
How to Activate IDM in Google Chrome
Step 1: Please open Google Chrome, then click the menu at the top right, select more tools then click Extensions.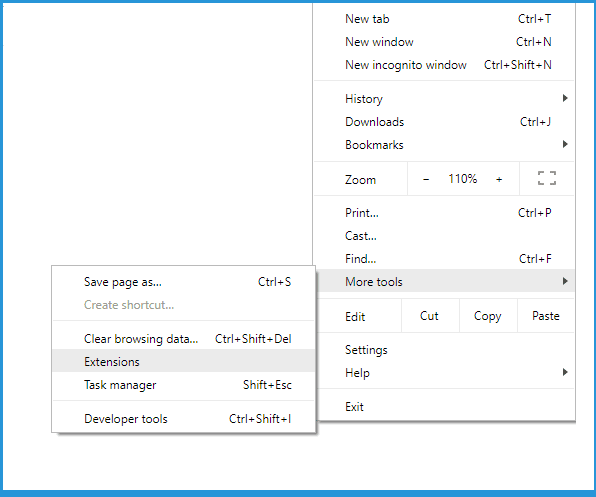 Step 2: Then the Chrome Extensions page will appear.

Step 3: Minimize Google Chrome temporarily. Next, go to the Folder where IDM is installed.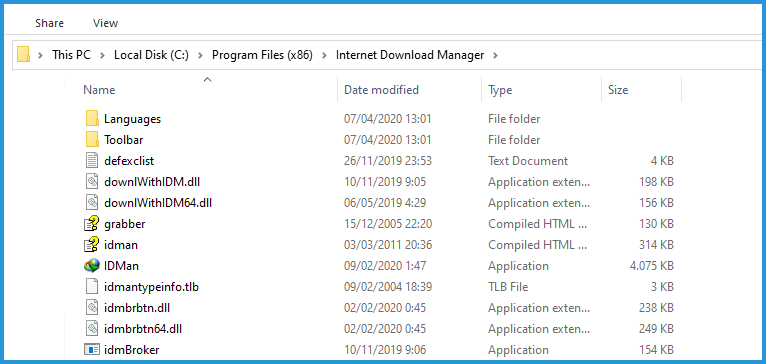 The default is in C: \ Program Files \ Internet Download Manager . If there isn't, please search first ..
Step 4: In that folder, find a file named IDMGCExt.crx .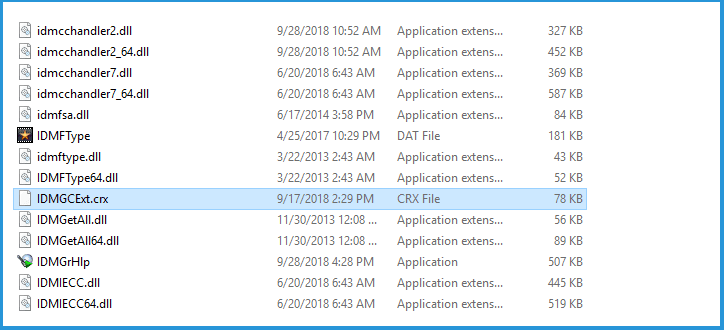 Step 5: Re-open the Google Chrome page, and position it next to the IDM Folder file list.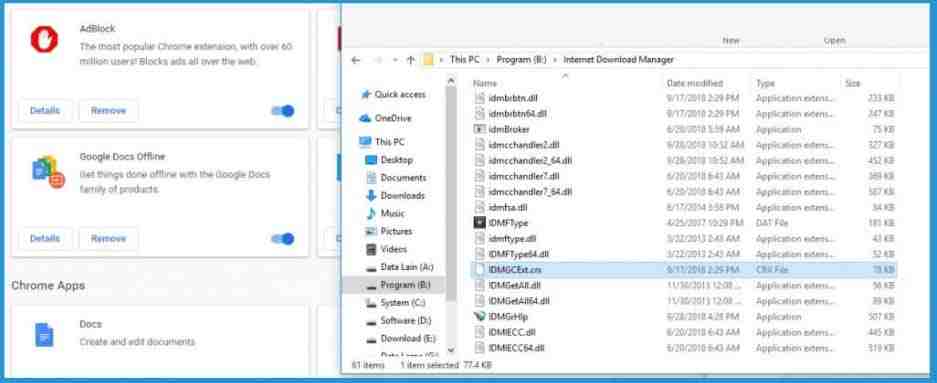 Step 6: Click and hold on the IDMGCExt.crx file then drag it to the Google Chrome Extensions page.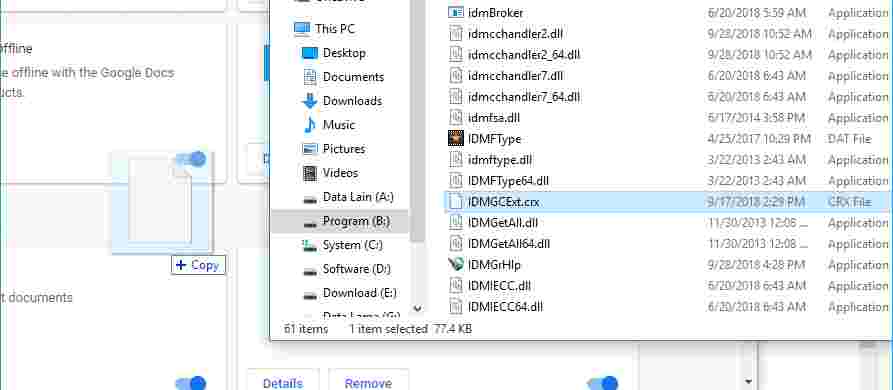 Step 7: If so, click Continue on the notification at the bottom of Chrome. Later a new extension will appear called IDM Integration Module (IDM). Please search and select Activate.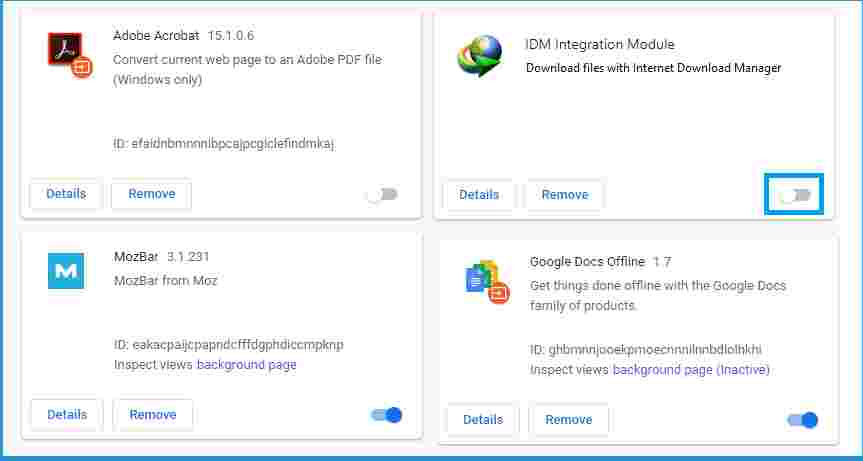 Frequently Asked Questions
Can I Create All IDM Versions? : Of course, I can. For this tutorial, I use the latest version of the application. For the old version, it's not that different.
IDM is Already Active, But Sometimes You Like Not Working. : Make sure the IDM tray icon in the bottom right taskbar menu is running. Because if it's not active, it automatically won't work. Integrating the IDM must also be in accordance with the previous steps.
When you drag IDM to the extension page, why isn't it detected? : The solution is to try reinstalling Google Chrome. I tried it and it worked.
How to turn off IDM?: Please go back to the extensions page. Then select Deactivate on IDM. Then IDM will automatically turn off.
Are There Other Settings That Must Be Done? : So far nothing. Enough with the steps to display IDM above, then IDM is 100% ready to use.
How to Overcome If IDM Still Doesn't Appear in Chrome
With the above method, IDM should be automatically integrated. I myself have tried it several times and it works.
Well, you've tried it but it hasn't worked, try to follow these suggestions again:
#1. Make sure IDM settings in Chrome are active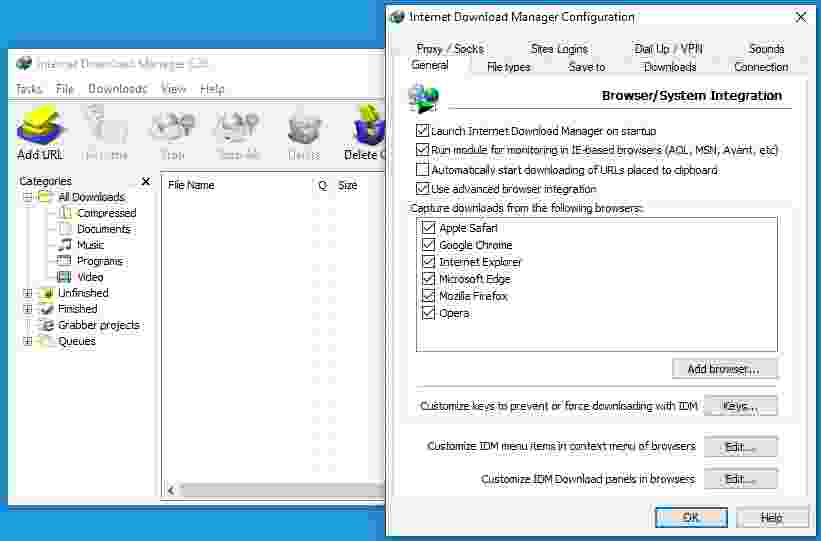 IDM has a special setting that by default should be active.
Even so, sometimes this setting just doesn't turn on. Whether because it's accidentally disabled or for other reasons.
Follow these steps:
Open IDM in the Windows Taskbar Tray Icon
Click the Options button
Make sure Google Chrome is checked there
Next:
Right-click IDM in the Windows Taskbar Tray Icon
Then select Exit
Open the IDM again when done.
This method is suitable for:
Fixed problematic IDM integration
Fix IDM on Google Chrome not working, even though it is already active
#2. Update IDM and Google Chrome to the Latest Version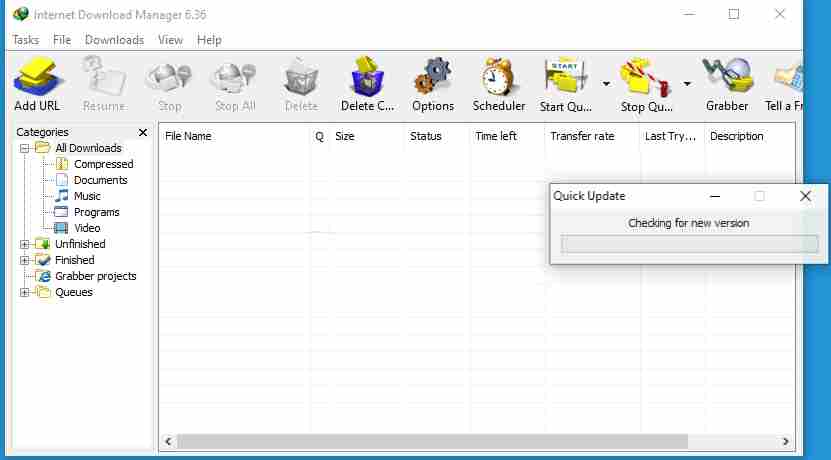 It's like I said before. The IDM update here is intended so that IDM that does not appear in Chrome can be normal again.
The method is really easy:
Open IDM via the Tray Icon
Click Help at the top
Then click Check For Updates
Just wait until the IDM is finished checking for updates. Then also check for updates for the Chromenya:
Open Google Chrome
Click the top right three dots button
Click Help then select About Chrome
There we can update Google Chrome.
Make sure both are the latest versions
#3. Install IDM Extension on Google Web Store

In the Google Web Store, there is also an IDM extension. This can help to bring up IDM in Google Chrome.
How to enter the extension like this:
Open the Google Chrome Webstore
Search for IDM Integration Module via the search field
Install it
If so, try restarting Google Chrome.
This method is suitable for:
Overcoming IDM Extension in Google Chrome not appearing on the chrome: // extensions page
The message " This extension may have been corrupted " appears in Google Chrome
#4. Clean Install IDM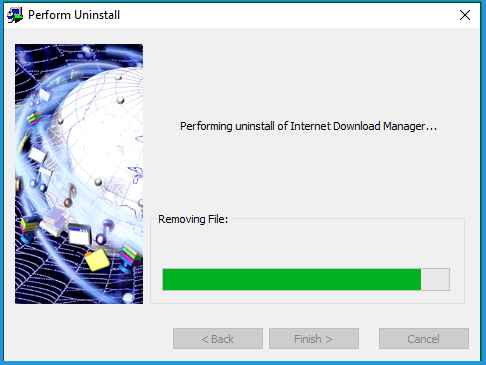 The purpose of the clean install here is to delete IDM until it is clean and then reinstall it.
This method is highly recommended when we've added IDM to Chrome, but it's still not active.
This method is suitable for:
Overcoming the error message " Extensions, Apps, User Scripts cannot be added from this website ."
Resolved the error integration message in Google Chrome
Fixed unable to install IDM due to other problems
Read more:
Conclusion:
For me, connecting IDM on Google Chrome is not difficult. In just two minutes, the steps I described earlier can make IDM active.
I made this tutorial based on my own experience. And here I share the steps as clearly as possible using pictures.
However, if it's still not clear, please just ask where. So that later I will update or explain it (Use the comments column below).
Don't forget to bookmark and always visit every day Technowizah.com because you can find here the latest Tech Computer Android games How-to Guide Tips&Tricks Software Review etc, Which we update every day.