7 Best Most Used Android Screen Recorder Applications – At certain times we really need to record all the activities on the smartphone screen, for example when we want to show off our skills while playing a game or reviewing an application.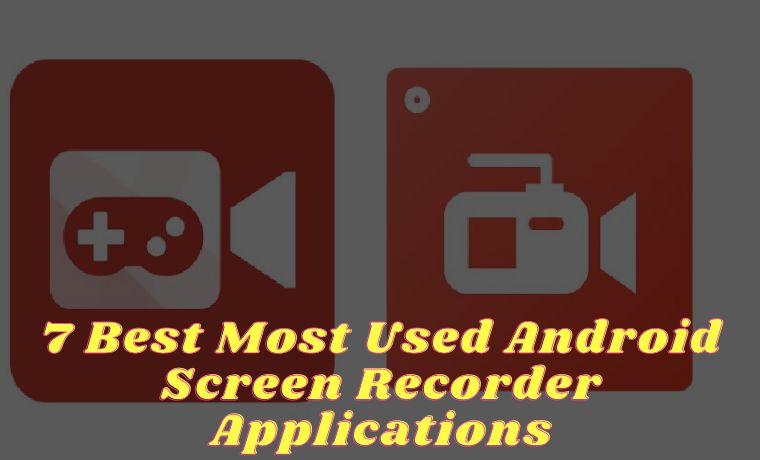 7 Best Most Used Android Screen Recorder Applications 2023
Or as is happening recently, there are many vlogger games appearing. Previously, this vlogger game only demonstrated games on desktop devices, but now very many are doing it via Android devices.
Read more:
For an android vlogger game, of course, the main thing they need is an application that is useful for recording all game activity on their device. Only then will they edit it and publish it as new content.
Actually, there are many applications for recording the screen, but Wakdroid will only include the 7 best applications which are already very popular among Android users.
#1. DU Recorder – Screen Recorder, Video Editor, Live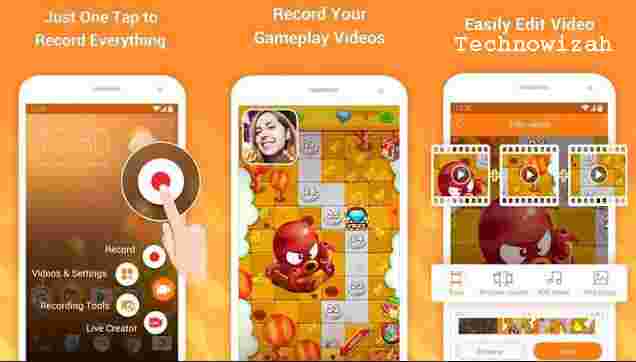 This one application is of course very popular among Android users because it has the best features that can make it easier and pamper every user. By using the DU Recorder application, we only need one click to record the screen.
Not only that, after the screen recording video has been created, we can immediately edit it in the application if necessary. With the DU Recorder application, we can also do live streaming.
Advantages:
Supports more than 20 languages
Does not require root access
Ad-free
High-quality video recording
Deficiency:
Leaving a watermark on the resulting video
#2 Screen Recorder With Audio And Editor & Screenshot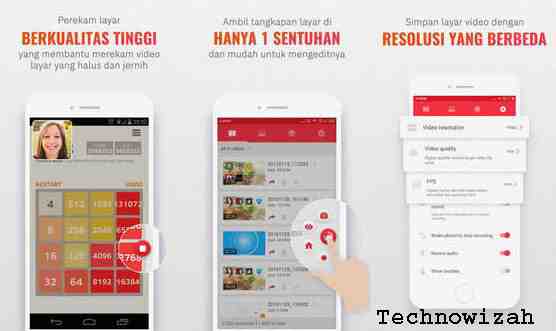 This application made by Genius Recorder is no less great than the DU Recorder application, with this application we can record activities on the Android screen maximally and the resulting video is of good quality.
There are various options that can be used which will really help our work, especially when playing games or when making video tutorials. This application also does not require root access.
Advantages:
Can adjust the video quality as you wish
There is a facecam feature
Very simple application with user interface
deficiency:
Many advertisements appear, reducing user comfort
#3. Mobizen Screen Recorder – Record, Capture, Edit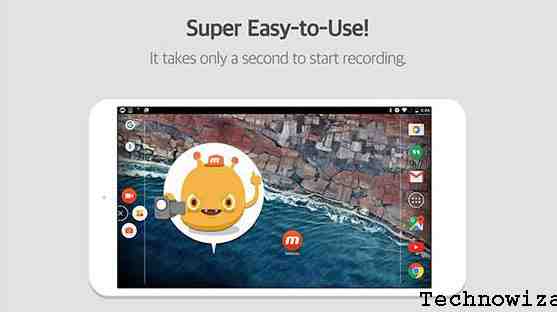 This application has received an award for the best application of 2016 from Google guys, so the quality problem of the Mobizen Screen Recorder application is no longer debatable. The videos produced from this application have very high quality, namely Full HD 1080p, 12Mbps bitrate, and 60 fps.
Advantages:
There is a facecam feature
Can adjust the quality of the recorded video
Can edit recorded videos
Deficiency:
There are features that cannot be used
There is a watermark on the recorded video
#4. Google Play Games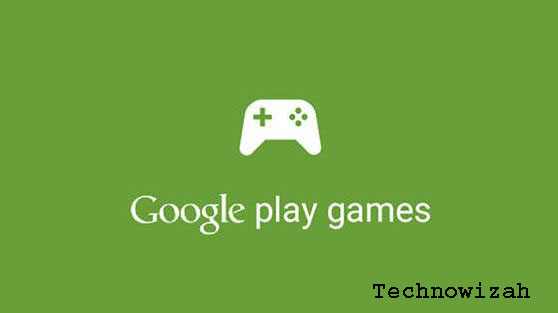 Applications that are usually embedded in every Android device also have a quality that is no less good, the resulting video is high quality, namely at 480p and 720p resolutions. Of course, the advantage compared to other applications, we don't have to bother installing it
Advantages:
Connect with various games
Direct support from Google
Its use is very easy
The application is very light
Deficiency:
Limited video resolution options
Only available in certain countries
#5. AZ Screen Recorder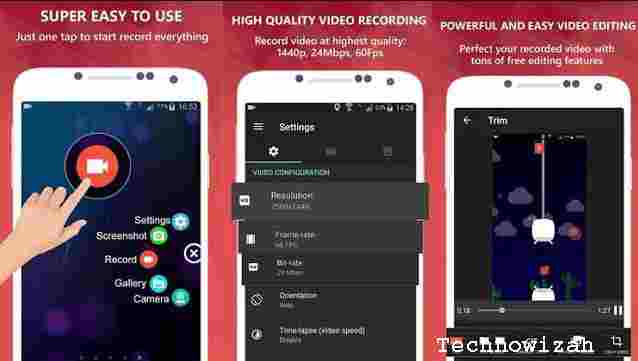 This AZ Screen Recorder application is perfect for friends who really like simple things because the appearance of this one-screen recorder application is designed to be very simple. Even so, it doesn't mean the performance is not good. This application also does not require root access to operate.
advantages:
Free from watermarks
Very light application
Able to work well on any type of smartphone
Very simple user interface
deficiency:
There was a glitch in several conditions
#6. Screen Recorder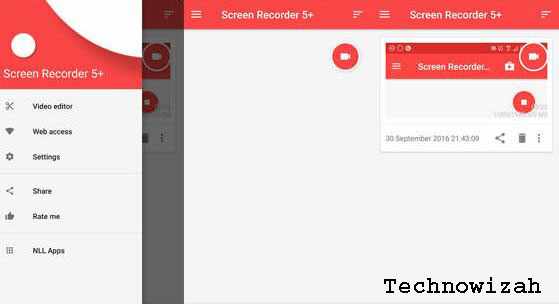 We can get this application for free on the google play store. This Screen Recorder can work very well on the Android 5.0 Lollipop version without requiring root access, and for Android 4.4 KitKat versions and below it seems that it requires root access.
Advantages:
Very pretty application design
Lightweight and very easy to use
Gesture shake to start/stop recording
Deficiency:
Root access for Android 4.4 and below
#7. Background Video Recorder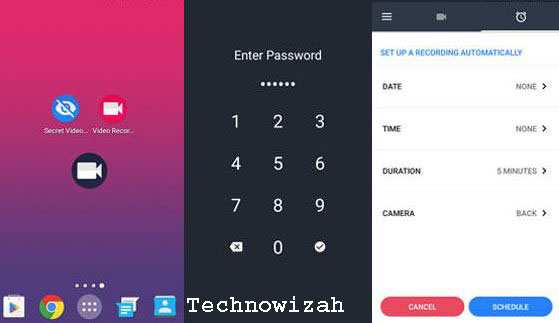 The advantage of the Background Video Recorder application compared to the previous six applications is that there is a feature that allows users to record the screen through the system background. This feature is perfect for recording android install screens without having to be known, we can also set automatic settings in this application. Starting from the date, time, and duration of the recording.
Advantages:
Already supports many languages
Records without being noticed and scheduled
Deficiency:
The recording video duration limit is only 30 minutes
Poor performance on certain devices
Requires special configuration on the latest android
Don't forget to bookmark and always visit every day Technowizah.com because you can find here the latest Tech Computer Android games How-to Guide Tips&Tricks Software Review etc, Which we update every day.