Fix Nvidia Geforce Experience Error 0x0003 on Windows 10 PC – NVIDIA is one of the world's leading graphics card manufacturers and is widely used by gamers, including professionals. But what will you do if you encounter an error while running the program? Many users reported about NVIDIA Geforce experience error 0x0003. Are you one of them too?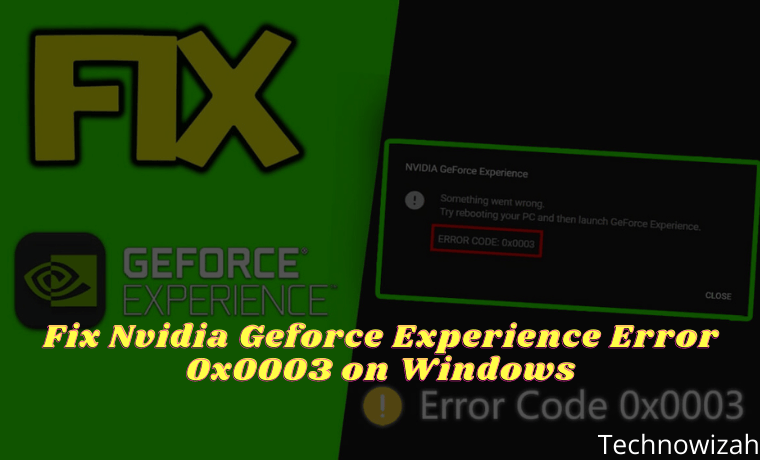 5 Ways to Fix Nvidia Geforce Experience Error 0x0003 on Windows 10 PC 2023
Because if NVIDIA Geforce Experience crashes, users can't use it. This error often occurs on Windows 7, Windows 8, and Windows 10.
Read more:
But you don't have to worry! You are at the right place. Here you will find every detail about the problem and solutions to resolve NVIDIA Geforce experience error 0x0003.
Causes of NVIDIA Geforce Experience Error 0x0003
#1. Faulty NVIDIA Driver
The error might be caused by a faulty NVIDIA driver. If one or all of the drivers are corrupted, there is a good chance that you will see this error. This can be resolved by reinstalling each driver component.
#2. NVIDIA Services Stopped Working
Error code 0x0003 can occur because some Nvidia services are stopped running or working. In this case, you have to force start all services, including Nvidia Display Service, Nvidia Local System Container, and Nvidia Network Service Container.
#3. Compatibility Error
Many users reported this error occurred after the windows update. It is possible that the NVIDIA drivers are not compatible with the current version of Windows. To solve this problem, you will have to uninstall the existing Nvidia driver and install the updated version.
#4. Glitched Network Adapter
Sometimes a problematic network adapter can also be the reason that causes Nvidia Geforce Experience error 0x0003. Take the test and solve the problem. This might solve the Geforce experience 0x0003 error as well.
#5. NVIDIA Telemetry Services Restrictions About Interacting With Desktop
There are times when the NVIDIA Telemetry Container is not allowed to interact with the desktop screen, it generates a certain error. If so, allow interaction with this service view.
So the above mentioned are the reasons that can make you face the NVIDIA Geforce Experience dialog box saying,  " Something went wrong. Try rebooting your PC and then launch GeForce Experience. Error Code: 0x0003. "
After you know the common cause of NVIDIA Geforce experience error code 0x0003. Admin also provides a short solution for the same. Follow these steps to resolve the error in no time.
Solve NVIDIA Geforce Experience Error Code 0x0003
#1. Stop And Relaunch All Nvidia Geforce Experience Tasks
1. Open the task manager by pressing Ctrl + Shift + Esc.
2. Select all running NVIDIA tasks and click End task.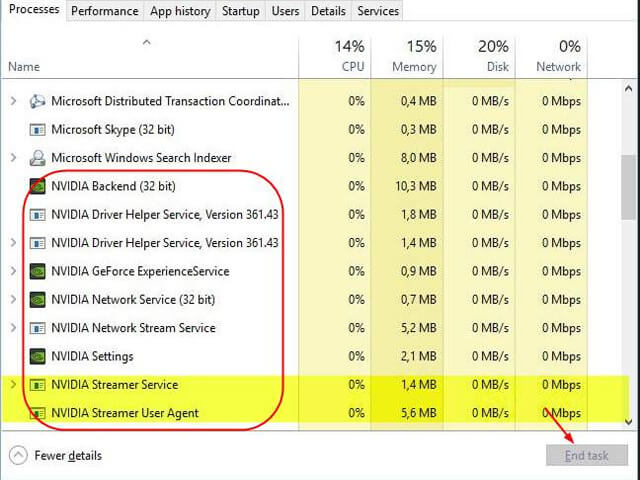 3. Right-click on your GeForce Experience application icon and click  Run as administrator. Check to see if it works.
If you are still facing the error then try another method.
#2. Allow Nvidia Services To Interact With The Desktop
As said earlier, if the Nvidia service is not allowed to interact with the desktop, it can cause this error. Solve this error in the following way:
1. Open the Run dialog box by pressing the Windows logo + R.
2. Type services.msc and press Enter.
3. The Services screen will open, now scroll down and look for  NVIDIA Telemetry Container. Then Right-click and click Properties.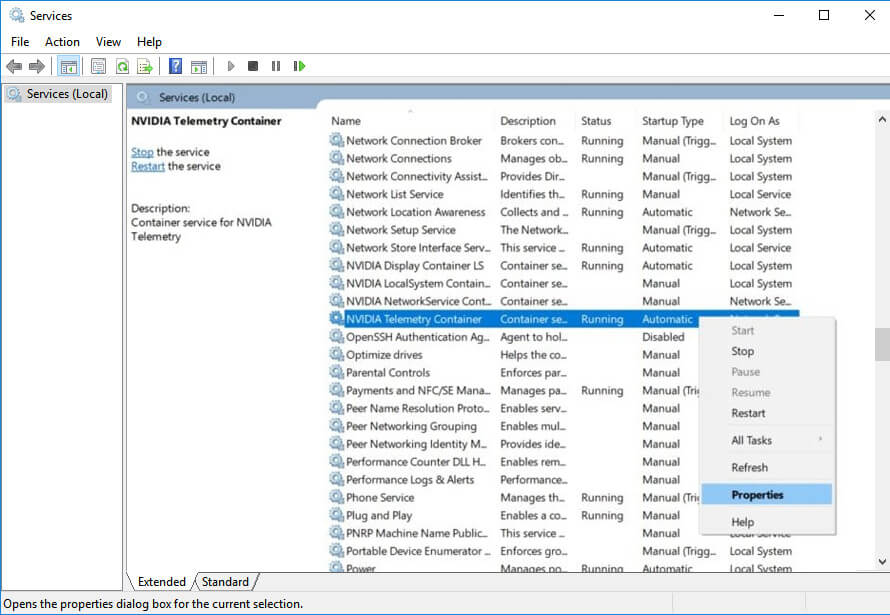 4. In the Properties dialog box, find the Log on tab and make sure "Allow service to interact with desktop" is checked. Then click on Apply to save changes.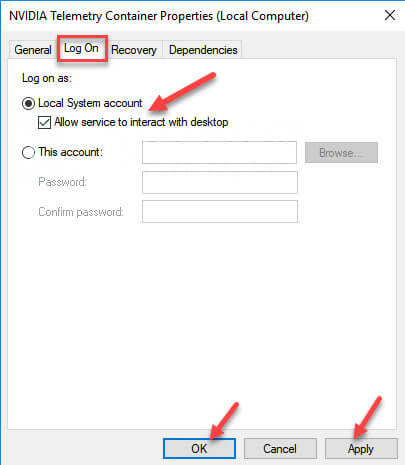 5. Now go back to the Services screen and right-click on Nvidia services and select start. This is to get the NVIDIA Telemetry Container service up and running.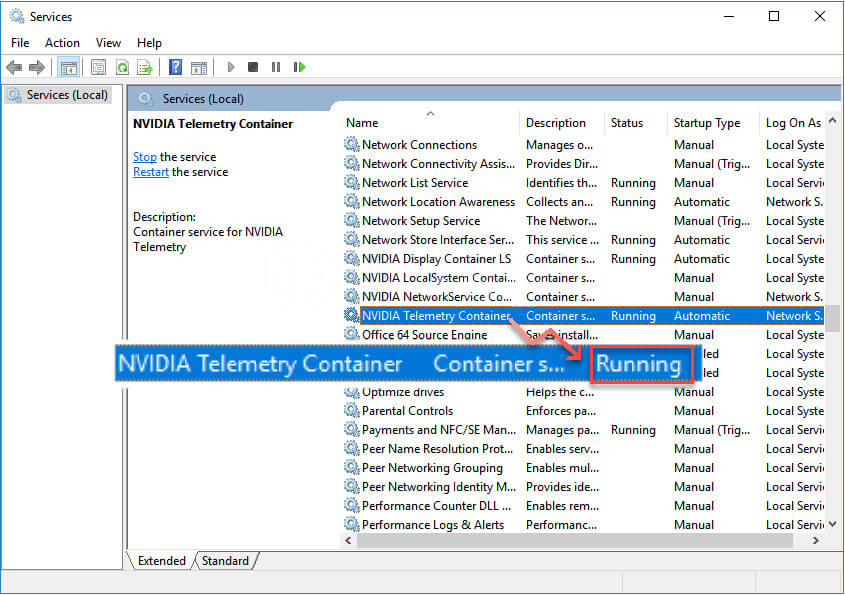 Now run the program where the error was shown again and check if the problem is solved. If not, check to see if other GeForce Experience services are running. Such as NVIDIA Display Container LS, NVIDIA NetworkService Container, and NVIDIA LocalSystem Container.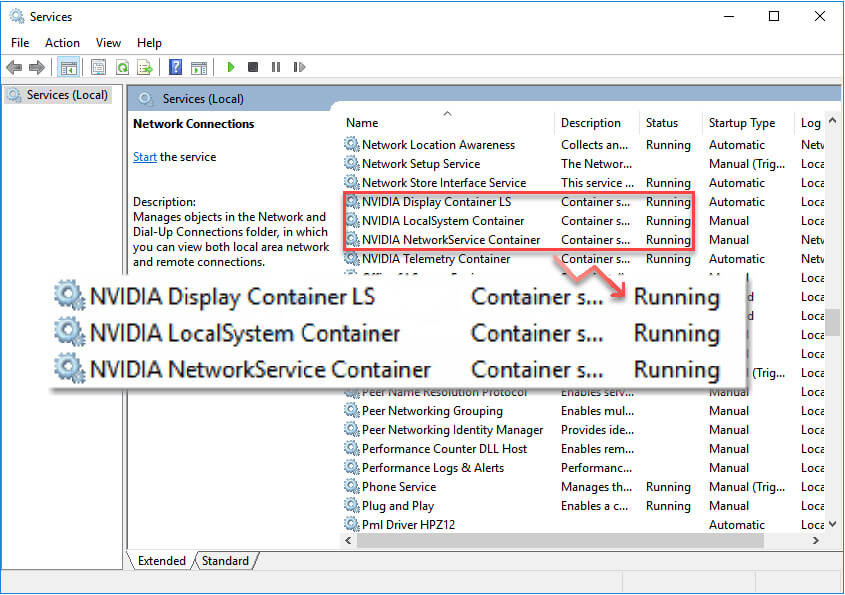 If still, showing the same error? Move to the next method.
#3. Reinstall Every Nvidia Component
Many people who have tried reinstalling, were able to solve Nvidia Geforce Experience Error Code 0x0003. For that you should try it, maybe this is suitable for solving your error.
1. Press the Windows logo + R to open the Run Dialogue box.
2. Then type appwiz.cpl and press Enter.
3. This will open the Programs and Features list, where all installed programs are displayed.
4. Now, right-click and uninstall all Nvidia components in order (in order).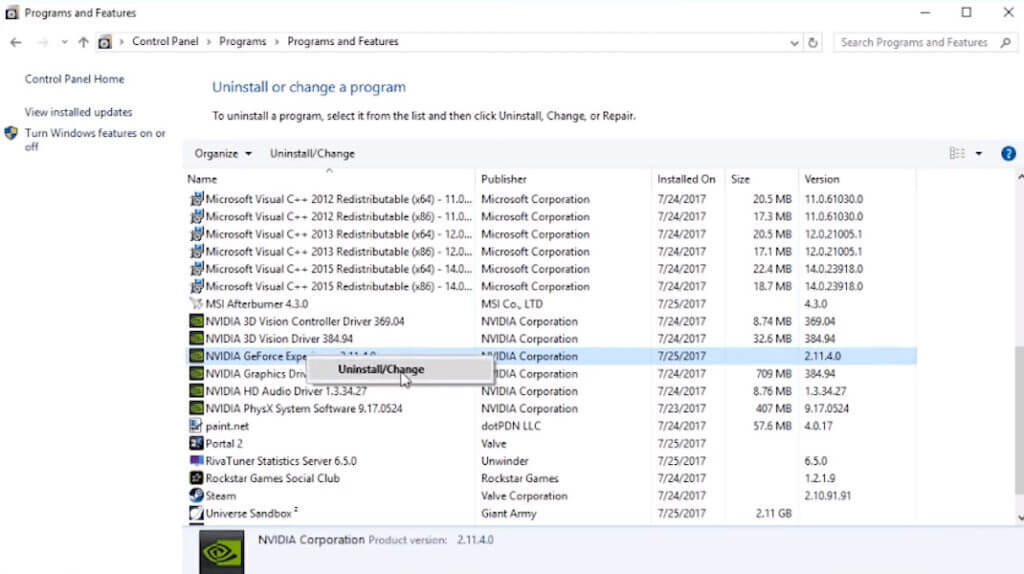 5. After making sure every application related to Geforce is removed, restart the PC.
Your next step is to download Geforce Experience from the NVIDIA website. Make sure you download the updated version. Then Install Geforce Experience, it will automatically install the remaining or missing drivers. As soon as the installation is complete, restart the computer.
This will definitely fix the error and will allow you to perform your games and other tasks smoothly.
There are actually 2 out of 10 cases, where Nvidia installs errors even after updating drivers. If that happens, there must be a problem with the Network Adapter. Follow the next steps to solve it too.
#4. Fix Network Adapter Problem
The method I'm going to write about here will work on Windows 7, Windows 8, and Windows 10.
1. Open the Run dialog box by pressing the Windows logo + R.
2. Next, write cmd in the box and press Ctrl + Shift + Enter.
3. This will open an Administrator command prompt. There, type command > "  netsh Winsock reset  " and press Enter.

4. After the command is processed completely, restart your computer.
#5. Check Windows Update
If your Windows is old, this may cause you to be unable to use GeForce Experience. So make sure to check for updates for Windows.
1. Click on the windows start menu then type and search for Settings.
2. After windows settings open. Click  Update & Security.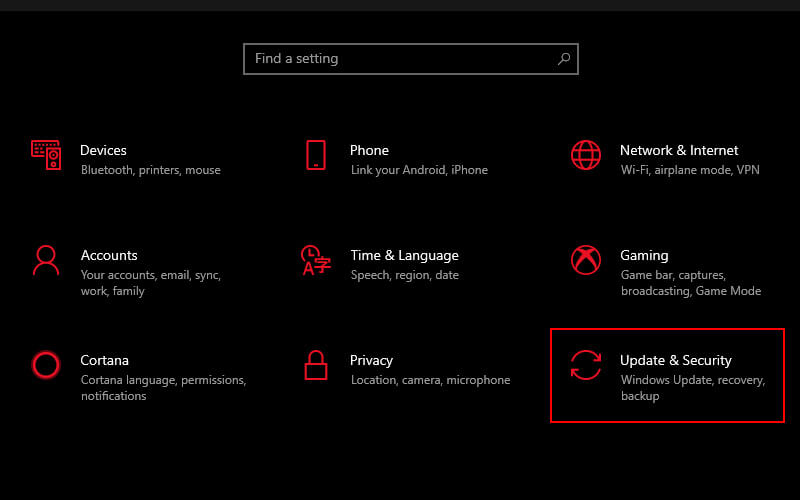 3. Then click Check for updates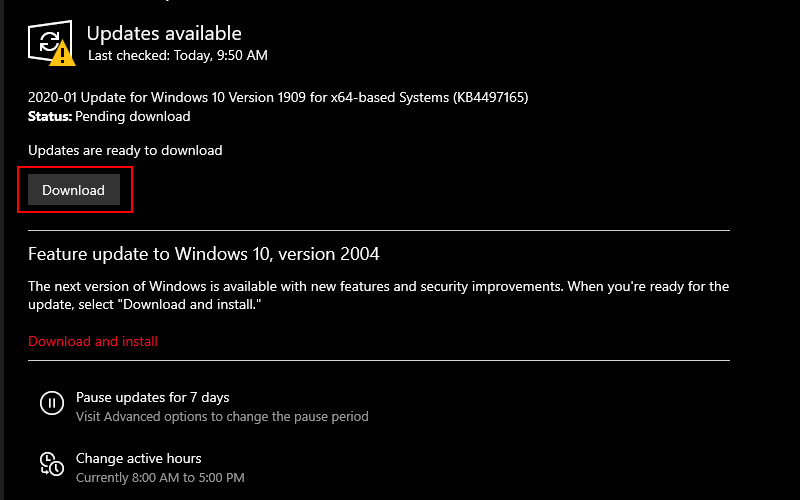 4. Install any available updates.
5. Reboot your Windows 10 and run GeForce Experience to see if it works.
Read more:
Conclusion:
So those are some solutions to fix or solve NVIDIA Geforce Experience error 0x0003, so you can play games normally and hassle-free. You can always check NVIDIA's website for more information on updates.
Don't forget to bookmark and always visit every day Technowizah.com because you can find here the latest Tech Computer Android games How-to Guide Tips&Tricks Software Review etc, Which we update every day.