8 Best Android Screen Recorder Apps (Updated) – Recording the screen on a cellphone is an activity usually carried out by smartphone users. The need for video recordings on cellphone screens is also quite high, especially in this online era. Whether it's to record gameplay, make video tutorials, or just share interesting things with friends from activities on the cellphone screen.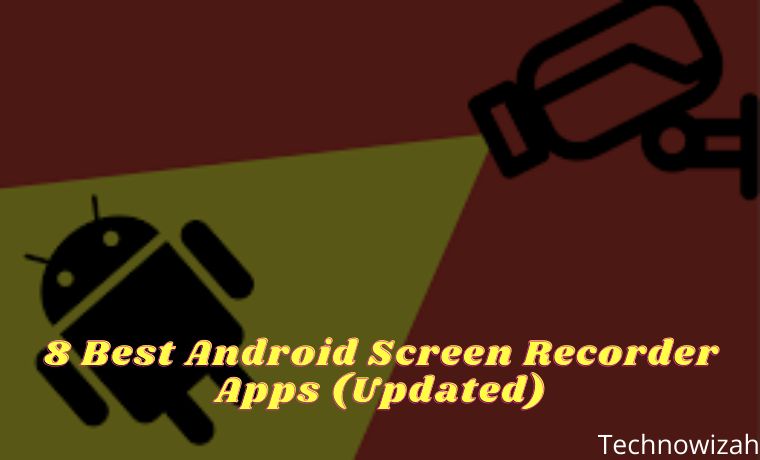 Best Android Screen Recorder Apps Updated 2023
Although some smartphones are equipped with a built-in screen recorder, many users still choose to use third-party applications. For example, installing an app from the Google Play Store.
Read more:
This is because third-party screen recording applications generally have many additional features when compared to the default screen recorder which incidentally has limited features.
Well, on this occasion, Technowizah will provide some recommendations for the best cellphone screen recorder applications that you can try, and see the reviews until they run out.
#1. AZ Screen Recorder – No Root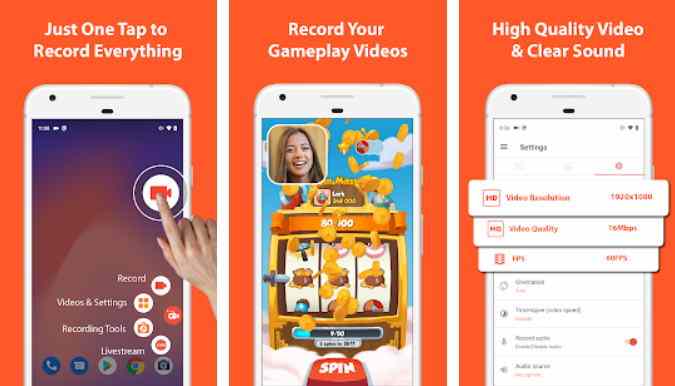 AZ Screen Recorder is a popular screen recorder app launched by AZ Screen Recorder.
The screen capture application has many interesting features that make it better than the default screen recorder from a smartphone. In fact, AZ Screen Recorder has been equipped with video editing features in the application.
Featured Features of AZ Screen Recorder
No need for root access
No watermark or time limit
Ad-free
Supports Full HD and QHD quality
Has a pause and start button
Recording sound from the mic
Display touch screen
Choose video resolution, frame rate, and bit-rate
Counting downtime
Display text and logo
Save videos to SD card
Choose time-lapse or slow-motion
#2. Super Screen Recorder – screen and sound record apk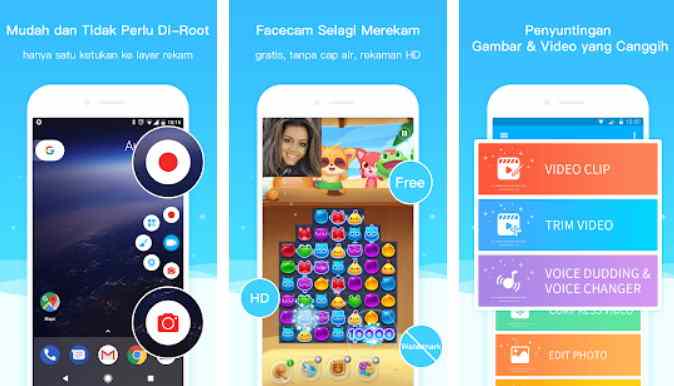 Super Screen Recorder is an Android screen recorder app from HappyBees&Screen developer.
The application carries screen recording with high-definition quality. Super Screen Recorder allows use as an easy screen recorder and is also equipped with video editing applications.
Featured Features of Super Screen Recorder
Has supported HD recording quality
No need to root
No watermark
Unlimited recording duration
Support multi-platform RTMP (Real-Time Messaging Protocol) live broadcast
Save to SD card
Capable of recording mic sound while recording
Countdown setting
Set video speed
Add music in the background
There is a floating ball feature that can be personalized
Cut video
#3. DU Recorder – Screen Recorder, Video Editor, Live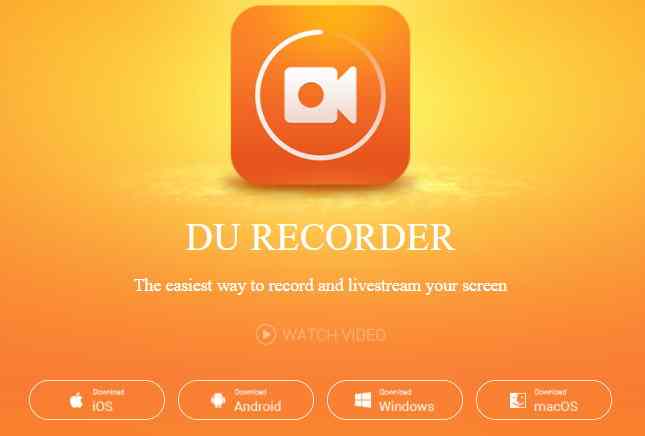 DU Recorder is one of the top-quality Android screen recorder apps.
In addition, DU Recorder is a stable application that is able to record the screen clearly and is equipped with video editing tools. DU Recorder can be a great choice to make screen recording easier for anyone who needs it.
Featured Features of DU Recorder
Does not require root access
No recording time limit
Supports high-quality videos up to 1080p
Available in more than 20 languages
Capable of recording external sound
Storage to SD card
Brush feature for drawing screen recording
Can be connected to other devices
Live stream to social media
Trim and merge screen recording videos
Using the front camera while broadcasting
Add background
#4. Screen Recorder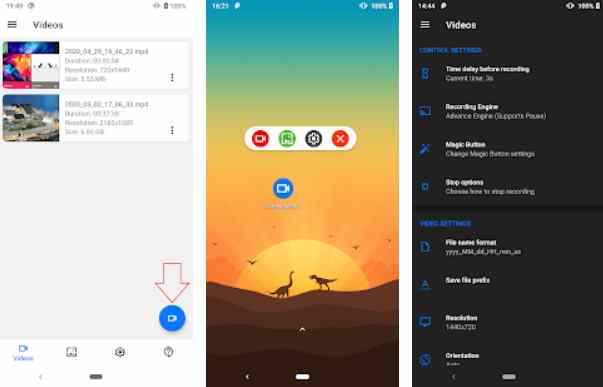 Screen Recorder is a full-featured screen recorder app for Android.
The application made by Kimcy929 is easy to use to record and take screenshots anywhere. The screen Recorder interface looks simple and supports several languages, so it can rely on well.
Featured Features of Screen Recorder
Supports FaceCam while recording
Magic Button support to stop or pause
Editor with overlay feature to draw notes on the screen
Cut the video after finishing recording
Voice recording with mic
Synagogue and night theme support
There is a quick shortcut in the notification panel
Built-in sound in games on Android Q to Android 10
Save on SD card
Has MP4 recording format
Does not require root access
Can add text or logo
#5. Mobizen Screen Recorder
Mobizen is a convenient and easy-to-use mobile screen recorder application. Best App award recipients of 2016 made directly by MOBIZEN.
There is no doubt that Mobizen Screen Recorder has been used by 100 million users worldwide. Moreover, besides being easy to use, Mobizen screen recordings are also of high quality.
Featured Features of Mobizen Screen Recorder
Clear and HD quality screen recording
Highest recorded video quality 1080p and 60fps
Able to record voice as well as record screen with FaceCam
Capable of recording long videos
Save in external memory or SD card
Video editor to trim or trim videos and more
There is no watermark on the recording
Can be used without rooting
Share the recording directly on social media
Screen recording countdown
Add your favorite music to the recording
Mobizen Premium features are available
#6. ADV Screen Recorder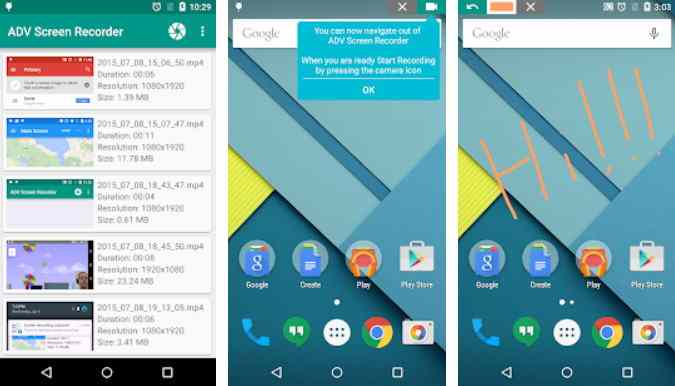 ADV Screen Recorder is a well-known cellphone screen recorder application. The application launched by ByteRev is among the top choices in the Android community.
Mainly because it is easy to use and without menus that fill the phone screen. So, it is very useful for content creators in the world.
Featured Features of ADV Screen Recorder
Screen recording with two engine options, Default and Advanced
Pause recording with Advanced machine engine
Quickly draw on footage with your favorite colors
Set text with full customization
Cut the recorded video
Can use the front or rear camera while recording the screen
Change the resolution of the recorded video
Creating text and banner images on-screen recordings
Does not require root access
Capable of recording internal audio
#7. Screen Recorder – Record with Facecam And Audio
Screen Recorder – Record with Facecam And Audio, is the last best mobile screen recorder app.
The application from the developer Prometheus Interactive LLC is equipped with HD screen recording that is fast and easy to use. So, it can be used to record games for upload to YouTube channels or social media.
Featured Features of Screen Recorder – Record with Facecam And Audio
Turn on the camera and microphone
Casting for live-streaming
Screen recording in HD quality
Unlimited screen recording duration
Simple interface
No need for root access
Cut and edit recordings
Share the recording directly on social media
Watermark has a small size
Features of pausing video recording
#8. Google Play Games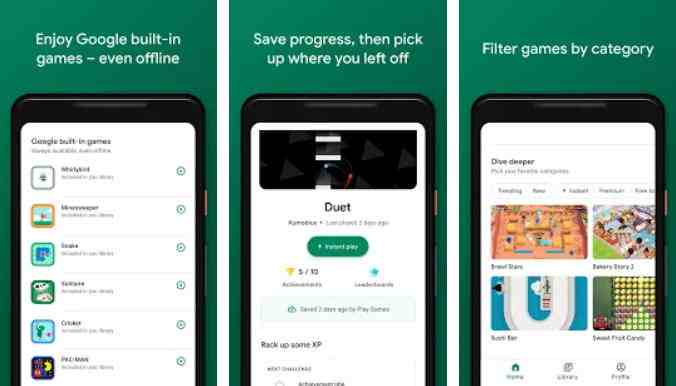 In addition to functioning to manage game applications on smartphones, Google Play Games can also be used to record screens.
The flagship application from Google LLC for Android was developed to facilitate gaming features on smartphones. Therefore, sharing the best gaming moments can also be done with the Google application.
Featured Features of Google Play Games Recorder
Recording in 720p or 480p
Add videos from FaceCam
Recording sound with the microphone
Editing video recordings
Easily upload directly to YouTube
Share to other social media from YouTube
Convenient recording button
Does not require root access
Read more:
Conclusion:
Well, that's the best Android smartphone screen recorder application that you can try.
Each application has its own superior features, so choose the one that suits you best. So, no need to worry anymore for those of you who want to create game content or video tutorials. Everything can be done directly from an Android smartphone.
Don't forget to bookmark and always visit every day Technowizah.com because you can find here the latest Tech Computer Android games How-to Guide Tips&Tricks Software Review etc, Which we update every day.