15+ Best and Free Apps from Microsoft Store For Windows 10 PC – The Microsoft Store is an application distribution platform made specifically for Windows 10 and Windows 8. In it, there are tons of useful applications if you are smart enough to look for them, and the great thing is that the average application in the Microsoft Store can be used for free.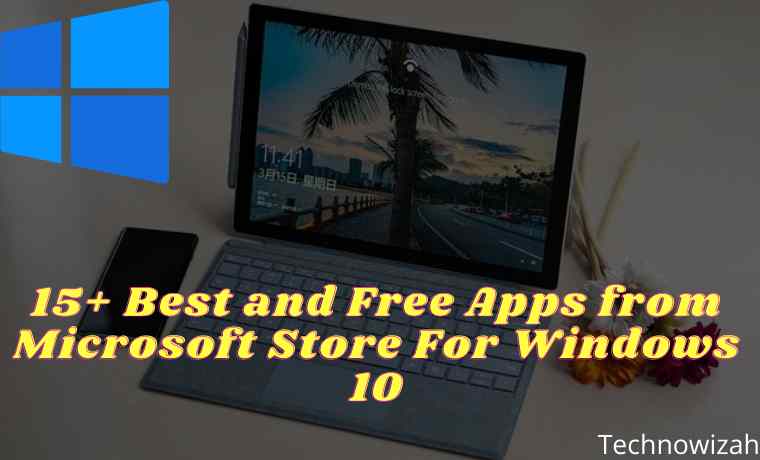 Here's  How to Download The Best and Free Apps from Microsoft Store on Windows 10 PC 2023
On this occasion, I will provide recommendations for the best free applications on the Microsoft Store that can increase your productivity.
Read more:
For a guide on how to install it, you can see here: How to install an application from the Microsoft Store
The following are the best free apps on the Microsoft Store:
#1. PhotoScape X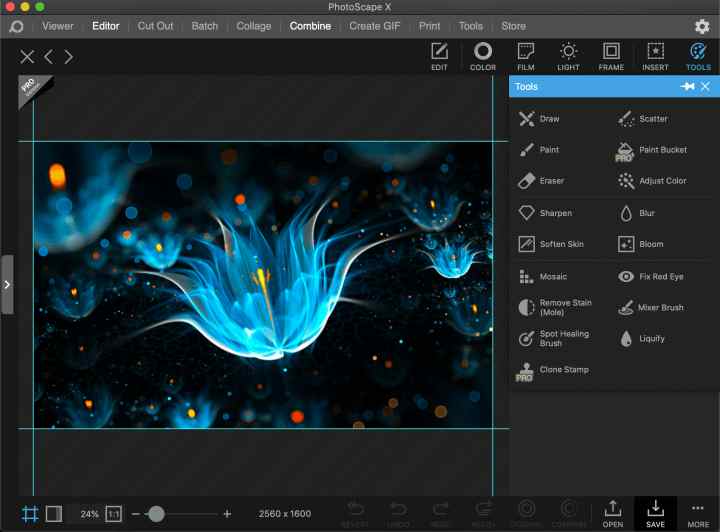 For business editing photos on your laptop, you can rely on PhotoScape X, this application is highly recommended for you to have.
PhotoScape X is a PC photo-editing application that is very easy to use for beginners who do not have advanced editing skills. Unlike complex editors like PhotoShop, this app has simple and easy-to-understand navigation and menus.
Basically, in PhotoScape X there are several editors that are combined into one application, namely:
Viewer as gallery
Editor for editing photos
Combine to combine photos
Cutout to remove the background
GIF maker to make photos into GIFs
Print-to-print photos
The advantage of this application lies in its ease of use. The UI that looks modern and the navigation layout that is easy to understand will make the photo editing process no longer difficult.
PhotoScape X can be used for free, but if you want to get all of its features you have to upgrade to the Pro version.
#2. Microsoft To Do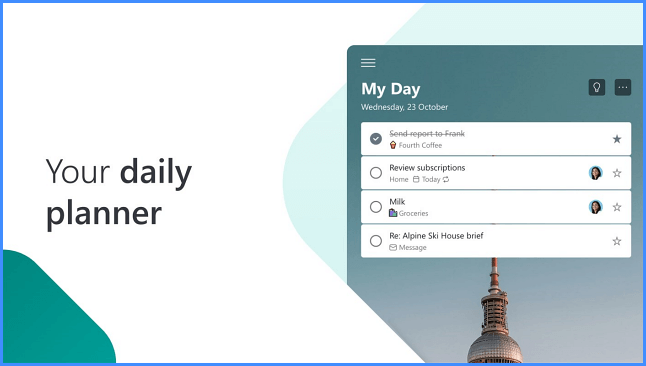 The second best free app from the Microsoft Store is Microsoft To-Do which functions as a daily planner to make your daily schedule easier to manage. Programs like this will be very useful for those of you who have busy activities.
Microsoft To-Do features:
Daily planner to make a daily activity plan
Synchronization on all connected devices under the same account
Share lists with friends and family
Themes that can be personalized as desired
Add notes to each task
Attach files up to 25MB
Free to use on all devices
You can list the activities you want to do for the day and set an alarm to remind you when the activity should be done. You can also make small notes which will be synchronized on all your devices.
Currently, Microsoft To-Do is not only available for Windows devices but also Android and Apple versions so that the notes you make can be accessed on all the devices you have.
#3. OneDrive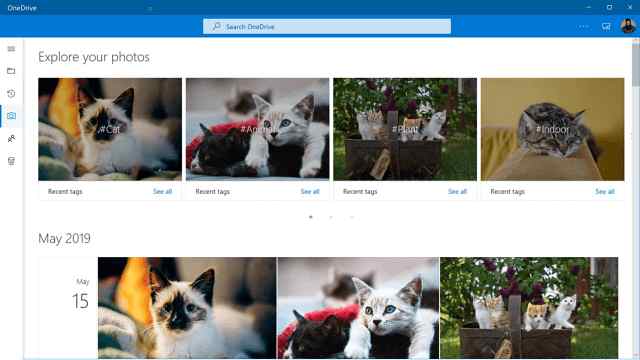 To store files in the cloud we can use a free service provided by Microsoft, namely OneDrive. Anyone who has created a Microsoft account will get 5GB of storage on OneDrive for free.
To access OneDrive you can use the browser, but it's even easier if we install the desktop application in Windows 10. The OneDrive application that is already installed will be integrated with Windows Explorer so that you can access the folder directly without opening the browser.
Apart from OneDrive, there are still several Cloud Storage applications that you can install on Windows 10, namely Dropbox, iCloud, and Google Drive.
#4. VLC Media Player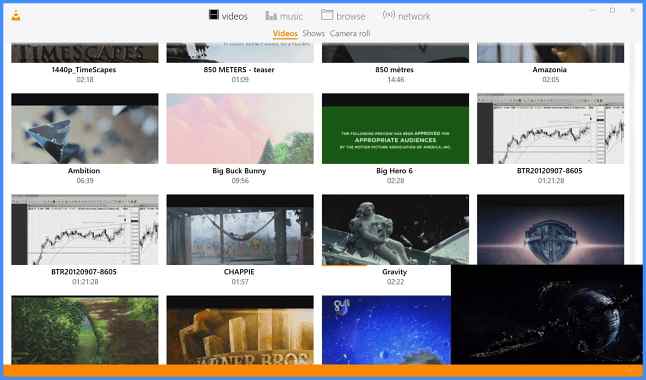 Actually, Windows 10 has a built-in video player app that you can use. Unfortunately, this application has limited features, so those of you who like watching will definitely feel less satisfied when using it.
For that, we need a video player application that is just as light but has more complete features. The application we recommend is VLC Media Player. The app is available for free on the Microsoft Store and you can install it from there.
VLC Media Player is an open-source-based application that is free to use. This application has very complete features, you can use it to watch videos in various formats, add subtitles, and stream online videos.
The advantages of VLC lie in its very broad support for almost all available video formats. You can play videos and movies in any format, which the default Windows 10 video player application cannot.
#5. WhatsApp Desktop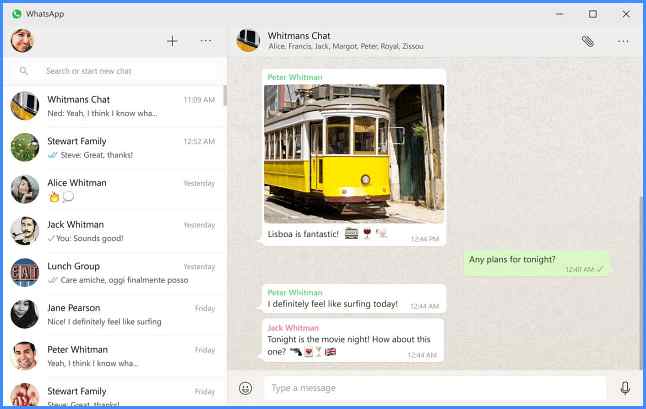 To use WhatsApp on a laptop without having to open a browser you can use the WhatsApp Desktop application. This application can be obtained directly from the Microsoft Store and is an official version, not a mod version.
After installing the application you can log in using the WhatsApp account on the smartphone, the method is exactly the same as logging in to WhatsApp Web in a browser.
Overall, the features on WhatsApp Desktop Windows 10 are almost the same as the WhatsApp Web version in the browser, the advantage lies in the login cache which will not be deleted even if you clear history on the browser. Thus, we don't need to log in repeatedly when using WhatsApp in a browser.
#6. Recipe Keeper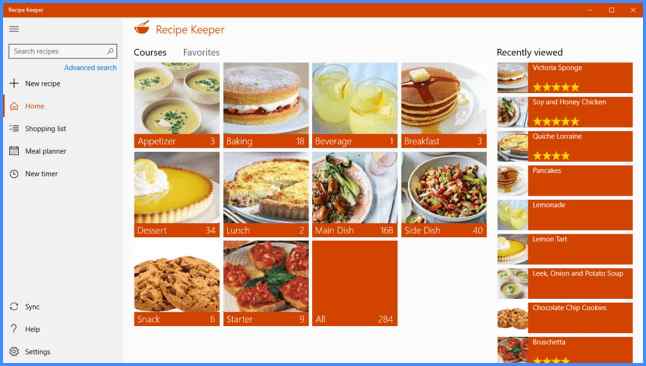 This application is suitable for women who really like to cook, you can collect all the recipes found on the internet, in books, or from other people into one application so that it is easier to open again when needed.
Recipe Keeper can be a personal magazine that contains recipes that you want to try. You can also create a shopping list for the necessary ingredients with this application and open it on a mobile device.
One really cool feature is Recipe Keeper's ability to scan cookbooks and enter them directly into the app. This way you can quickly save recipes without the hassle of retyping them.
#7. Fotor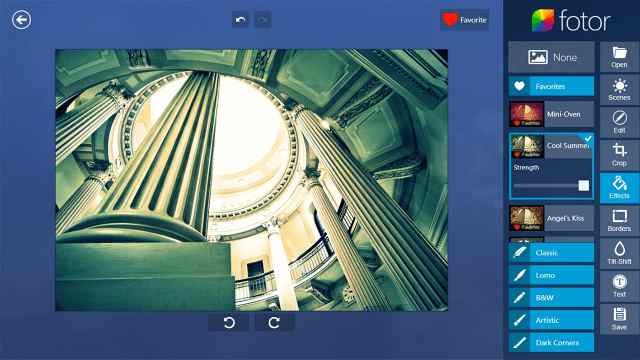 The best application on the Microsoft Store which is next is Fotor. This application is a free photo editor that you can use on PCs and Windows 10 laptops.
Fotor can be used to do simple editings such as cutting, cropping, and resizing, to more complex ones, such as applying effects, filters, and color corrections.
One of the features that you will love is the 1-Tap Enhance feature which allows you to edit photos to be more attractive with just one click.
Besides that, Fotor can also be used as a RAW photo editor for a collection of photos that are taken from cameras and smartphones.
#8. One Note for Windows 10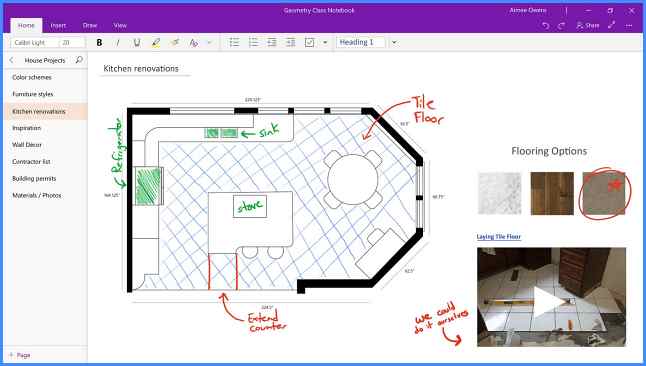 One Note is a digital notebook application for Windows 10 laptops that can be used to make notes of whatever you want to keep.
While reading an interesting text you may want to save it so you don't forget it, that's when the One Note app will come in very handy. This application can save notes that you make on your laptop and then open them on other connected devices, and vice versa.
Apart from taking notes, One Note also provides a drawing feature that allows us to make notes equipped with hand drawings. This application is very suitable for use by students and students to keep notes of material obtained from class.
#9. Zoom Rooms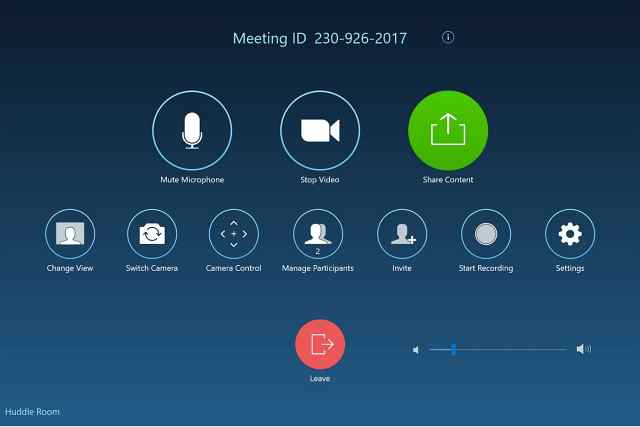 In this digital era, learning activities, meetings, and seminars no longer have to be face-to-face. There is already technology that allows us to do it over long distances without being face-to-face. One application that can be used is Zoom Rooms.
Zoom Rooms is a video-conferencing application that functions to conduct long-distance meetings using the Internet network. Users can connect with each other, have conversations, and see the other party through video captured by the camera.
This application also supports cross-platform use, which means that they can be connected to each other even if the devices used are different (PC, laptop, tablet, smartphone).
For Windows 10 users, Zoom Rooms can be installed for free from the Microsoft Store. You must try it.
#10. Total PC Cleaner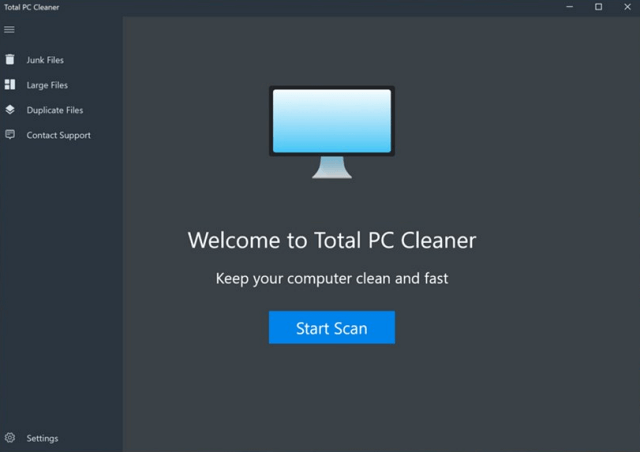 The best Microsoft Store application that you must have next is Total PC Cleaner. This application serves to clean junk files in Windows 10.
As we know, junk files such as temporary files and cache are the cause of the C drive being full, especially if you leave it too long without ever cleaning it. Windows 10 will also save the remaining update files which are usually quite large, using this cleaner application we can clean them easily.
Cleaning junk files on your computer is also a pretty powerful way to speed up Windows 10, and most importantly, we can use storage space for other, more useful things.
You can get Total PC Cleaner directly from the Microsoft Store. The appearance of this application is so simple that you will immediately understand and be able to use it.
#11. Telegram Desktop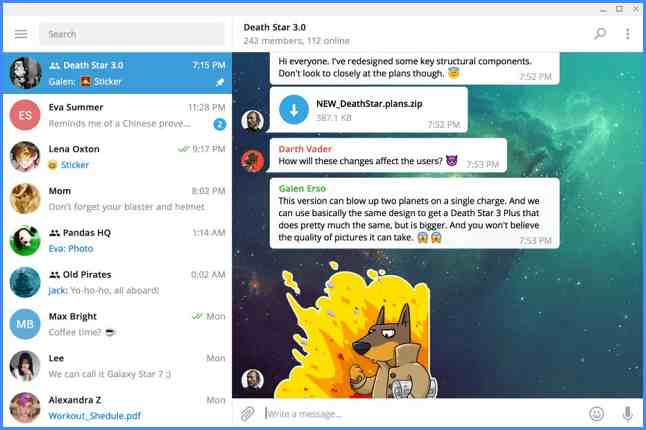 Telegram is a messaging application that is quite popular besides WhatsApp. Reportedly Telegram has a higher level of security than other applications. If you use it on a smartphone, then you can also install the desktop version on a laptop.
Telegram Desktop is available on the Microsoft Store and can be used for free. You just have to install it and then log in with an existing account on your smartphone. This application will work in an integrated manner on these two devices.
Unlike WhatsApp desktops which can only be opened when the smartphone is active, Telegram can run independently even though the smartphone is off.
#12. Language Dictionary
To translate English to Indonesian on a laptop you can use a dictionary application. One that is available on the Microsoft Store is a Language Dictionary that supports Indonesian translation.
Language Dictionary is an offline dictionary application that contains fairly complete vocabulary data. This application can also run well on Windows 10 because it is designed to run on this operating system. For those of you who are always dealing with English, this application is a must for you.
#13. WPS Office Suite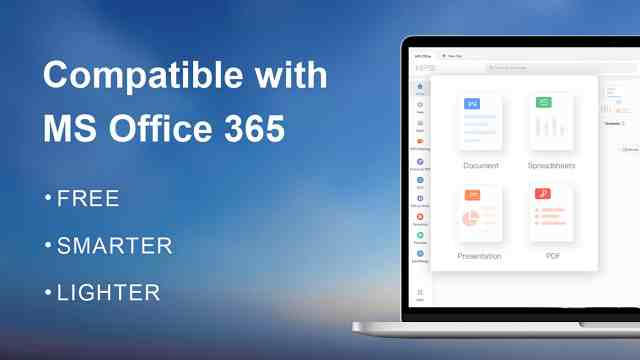 WPS Office Suite is an office application that you can get for free from the Microsoft Store. This application is one of the mandatory applications in Windows 10 which will be very useful for you.
You can use this application to edit documents such as Word, Excel, and PowerPoint. Its functions and features are also quite complete and can run well on Windows 10 so it is suitable as a paid alternative to Microsoft Office.
The WPS Office Suite also provides a cloud feature that lets you store and edit files online. This can be very useful for people with high mobility so they can continue their work from anywhere as long as there is an internet connection
#14. PDF X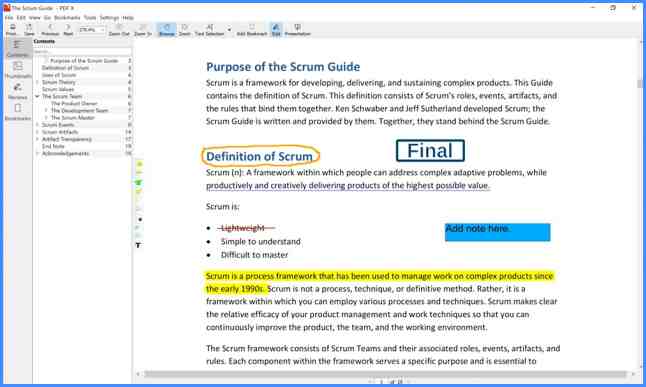 To open PDF files with a computer nowadays is no longer a difficult thing, in fact, almost all of the latest browsers have a PDF file reader feature that can be used.
In Windows 10, PDF files can be opened with the Microsoft Edge or Google Chrome browsers that are already installed, but if you want more complete features then you can use the additional PDF Reader application.
One of the best PDF Reader apps on Windows 10 is PDF X. It's a pretty lightweight app and it's also quite comprehensive. You can use it on a laptop for free.
PDF X can be used to open, edit, and share PDF files with other users. One cool feature is that this application is able to open PDF files that are password-protected.
To find a specific part of the document you can also use the search feature which will really help speed up your work.
#15. Complementary applications
Apart from the essential applications above, there is other good software in the Microsoft Store that you might be interested in installing.
Such as:
Netflix: to watch movies online from the Netflix site
Flipboard: a magazine application for collecting interesting sites
TeamViewer: a remote desktop application
Duplicates Cleaner: an application to clean duplicate files on a laptop
Sticky Notes: an application used to take notes on the desktop
Evernote Touch: alternative notepads like One Note
Fhotoroom: a free alternative photo editor for PC
Tweeten: a dedicated Twitter client application for Windows 10
Facebook & Messenger: the Facebook desktop and Facebook messenger app for Windows 10
Newsflow: news aggregator application
Wunderlist: a to-do list app as an alternative to Microsoft To-Do
Copy Space: clipboard manager to store all copied items
Instagram: desktop Instagram app for Windows 10
Grammarly: grammar proofing when typing in English
Windows Terminal: a terminal application for Windows 10, much like the terminal on macOS and Linux
Book Bazaar Reader: for those who like to read books, this application is a must-have, functions as a PDF reader for various free books from the public domain
Autodesk SketchBook: an application for drawing sketches
Read more:
Conclusion:
Those are some of the best free applications on the Microsoft Store that you can install on PCs and laptops to make work easier and increase your productivity.
Don't forget to bookmark and always visit every day Technowizah.com because here you can find the latest technology updates such as Blogging Computer Android games Tips&Tricks Social Media Software Reviews etc.