6 Ways To Fix System Service Exception in Windows 10 – The System Service Exception in Windows 10 is the Blue Screen of Death (BSOD). Unlike older versions of Windows, BSOD now has useful information for repairing your computer. This time we will examine the SYSTEM_SERVICE_EXCEPTION error, why it occurs, what we can do to fix the System Service Exception, and how to stop it from happening again.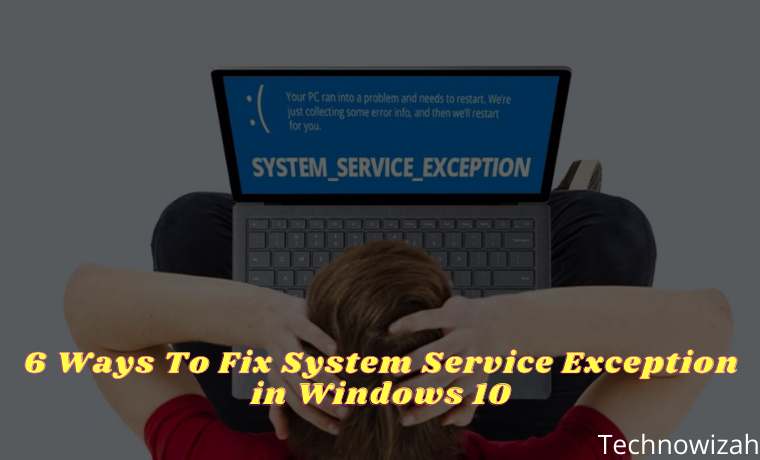 What is a System Service Exception Error? 2023
The SYSTEM_SERVICE_EXCEPTION error occurs for several reasons: graphic user interface errors, corrupted system files, and problems with outdated or corrupted drivers. Since there are various possible causes of SYSTEM_SERVICE_EXCEPTION, there are also several methods to fix this problem.
Read more:
Some will probably fix your Windows system errors, while others won't. The main action is to update drivers and check your Windows 10 file system errors, but to get rid of the SYSTEM_SERVICE_EXCEPTION error once and for all, you have to do some of the steps below.
How to Fix System Service Exception Error on Windows
#1. Update Windows 10
The first thing to do is to check if Windows 10 is really up to date. Outdated system files can cause unexpected errors. Checking for pending updates is a quick and easy way to find out if that's what's causing your problem.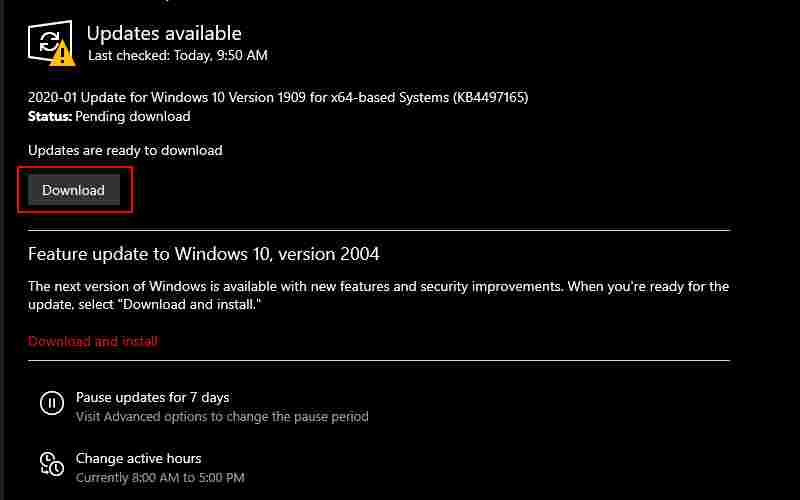 Press the Windows key + I  to open the Settings panel. Now, head over to Update & Security then checks under  Windows Update for any pending updates. If there is an update, save any important files, then hit  Restart now.  Your system will reboot during the process.
#2. Update System Driver
Windows Update keeps your system drivers up to date. Automating the process means your system drivers are less likely to miss their recommended versions, but that doesn't mean some won't fall through the cracks. Other times, Windows does not use the correct driver version.
To check for the latest automatic driver updates, go to Update & Security > Windows Update > View update history.  The latest driver updates appear here. Now, type the device manager in the Start menu search bar and select the most suitable one. Go down the list and check for the error symbol.
If not, your driver status is probably not the source of the problem. If there is a yellow "alert" symbol, go to the section using the dropdown arrow, then right-click the problem driver and select Update Driver.  Select Search automatically for updated driver software to let Windows automate the update process for you.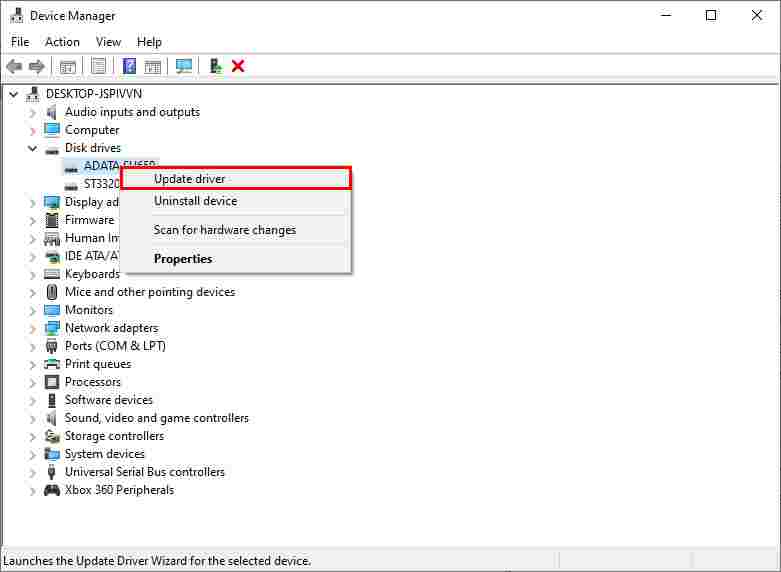 Otherwise, you can use a third-party tool to update all your system drivers at the same time. For the first two options, you can use the IOBit Driver Booster and Snappy Driver Installer applications.
#3. Run CHKDSK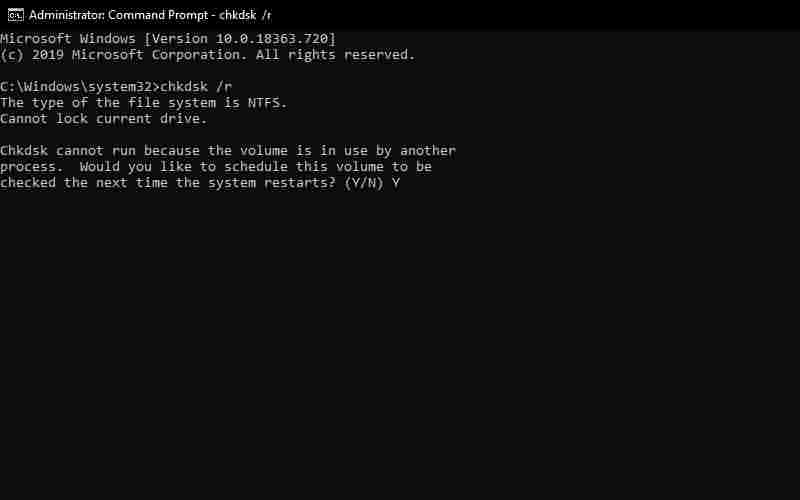 Next, try running Windows Check Disk from the Command Prompt. CHKDSK is a Windows system tool that verifies the file system and with certain settings, fixes problems as it runs. Type command prompt in your Start menu search bar, then right-click the most suitable one and select Run as administrator or, press Windows key + X, then select  Command Prompt (Admin) from the menu. Next, type chkdsk /r  and press Enter. This command will scan your system for errors and fix any issues along the way.
#4. Run DISM And SFC
System File Check is another Windows system tool that checks for missing and corrupted Windows system files. Sounds like CHKDSK. But SFC checks Windows system files specifically, while CHKDSK scans your entire drive for errors. But before running the SFC command, it is best to double-check if it really works.
DISM  stands for Deployment Image Service and Management. DISM is an integrated Windows utility with multiple functions. In this case, the DISM Restorehealth command ensures that our next fix will work properly. Perform the following steps.
Type  Command Prompt (Admin)  in the Start menu search bar, then right-click and select  Run as administrator to open an elevated Command Prompt.
Type the following command and press Enter:  DISM /online /cleanup-image /restorehealth
Wait for the command to complete. The process can take up to 20 minutes depending on the health of your system. The process seems to crash at times, but wait for it to finish.
When the process is complete, type SFC /scannow and press Enter.
#5. Install the Official Windows Hotfix
There is an Official Windows hotfix for the SYSTEM_SERVICE_EXCEPTION error. However, the hotfix relates to a stop code that defines a specific SYSTEM_SERVICE_EXCEPTION issue. The stop code is 0x0000003B, and it corresponds to an IEEE 1394 device; in other words, FireWire and the standard version of the interface are branded similarly.
Go to the Microsoft hotfix page and select the Hotfix Download Available link. Follow the on-screen instructions (requires email details to send the hotfix to you). When the hotfix arrives in your email account, use the link at the bottom of the page to download the file. Once downloaded, double-click the file.
The automatic extraction file suggests  C:/  as the default location. However, you can also add a "hotfix" to the file path, (for example, C: / hotfix) to make it easier to find unpacked files. Next, navigate to the extracted file, then right-click and select  Run as Administrator to complete the process.
#6. Reset Windows 10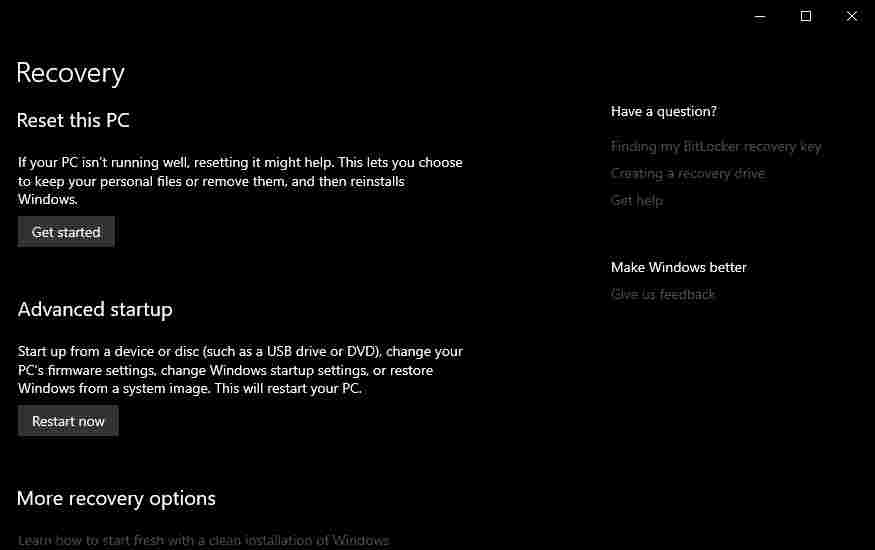 If nothing else works, you can use the Windows 10 Reset function to refresh your system files. Windows 10 Reset replaces your system files with a completely new set of files and theoretically removes issues related to your SYSTEM_SERVICE_EXCEPTION error while keeping most of your important files intact.
Go to Settings > Update and Security > Recovery, then under Reset, this PC select Get started. Your system restarts as soon as you press the button, so make sure you back up any important files beforehand. Your system will restart, then you can choose to Keep my files or Remove everything.
Read more:
Conclusion:
So that's 6 Ways to Fix System Service Exception In Windows 10. One of these fixes or a combination of all of them will resolve your SYSTEM_SERVICE_EXCEPTION error, making your system BSOD-free.
If not, there's another short solution you can try:  Work your way through the recently installed programs, uninstalling each one until the issue is resolved. Some programs have unwelcome habits that cause certain system processes to crash.
Don't forget to bookmark and always visit every day Technowizah.com because you can find here the latest Tech Computer Android games How-to Guide Tips&Tricks Software Review etc, Which we update every day.