6 Ways to Fix Windows Boot Manager Error 0xc00000e9 PC – Windows error code 0xc0000e9 is a common Windows Boot Manager error that indicates a hardware failure or corrupted system files encountered during the boot process. It appears when the computer starts up, but before the Windows login screen, the following error appears: "An unexpected I/O error has occurred. Error code: 0xc0000e9″.
How to Fix Windows Boot Manager Error 0xc00000e9 PC Laptop 2023
If you are experiencing the error code 0xc0000e9 on your computer, don't panic. This is one of the most common errors in Windows 10, 8, and 7. The good news is, there are several ways to fix this 0xc0000e9 windows boot manager error.
Read more:
Cause of Error Code 0xc0000e9
Error code 0xc0000e9 is always related to the boot process for Windows. I/O (input/output) errors occur when the system cannot access the drive or disk, which means it cannot read or copy data. Therefore error 0xc0000e9 can be caused by many problems, such as:
Damage to external hardware or PC components.
I/O ports are damaged.
Incorrectly installed components.
Incorrectly configured UEFI, BIOS, or CMOS settings.
Corrupted system files or Windows Registry problems.
Problems with Windows Updates.
Virus or malware corrupts Registry files or data which is responsible for booting the operating system successfully.
How to Solve Windows Boot Manager Error 0xc0000e9
After you know some of the causes of the "0xc0000e9 Unable to Boot Error", you can now start the troubleshooting process. Here's how to solve windows boot manager error 0xc0000e9.
#1. Check Hardware Compatibility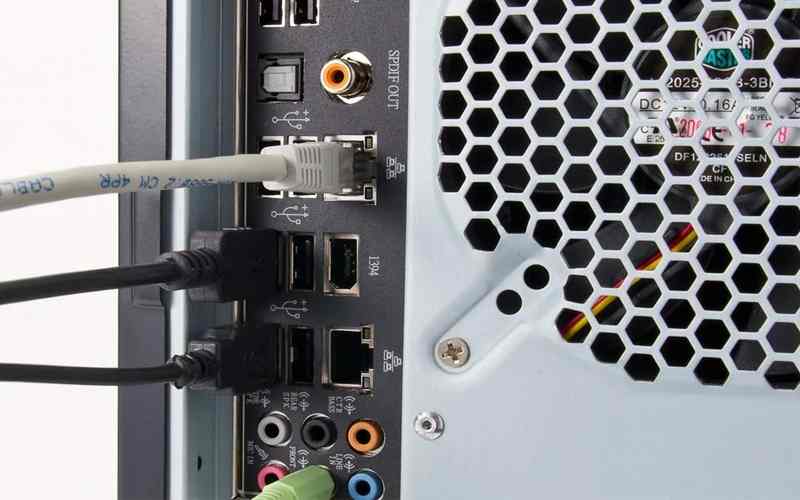 If you have multiple external devices connected to your PC, such as an external hard drive or USB flash drive, disconnect them all (leave your mouse and keyboard connected), then restart your computer.
If the error stops, you can re-enter your peripherals/external devices one by one. Then you can identify which device is causing the problem. After identifying the malfunctioning device, you can replace the device or update the driver to the latest version recommended by the manufacturer.
#2. Change BIOS Settings
You can try to boot your computer with the hard drive to fix 0xc0000e9. Follow the steps below: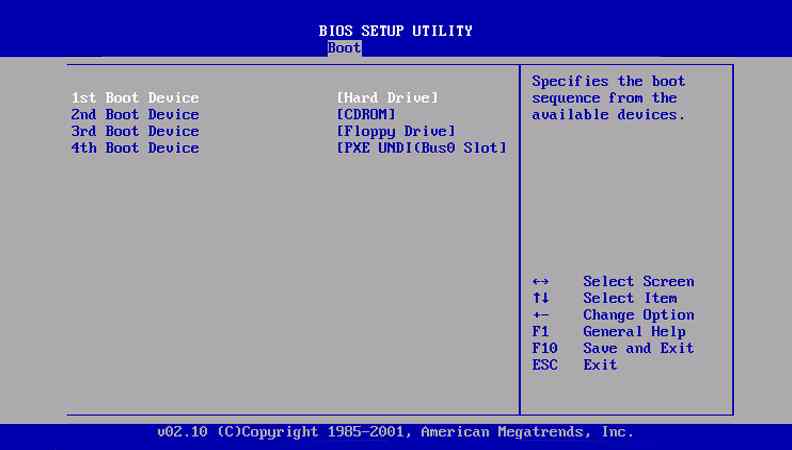 Turn off the computer, then press the Power button to boot the computer.
Press and hold a key to enter the BIOS setup, usually the ESC,  F2,  F12, or  Delete key.
Once you are at the BIOS Setup Utility screen, go to the Boot options.
Once you are in the Boot options, make sure your PC's Hard drive should be at the top of the list. You can press the arrow keys to highlight the hard drive and move it to the top of the boot device list.
Save the BIOS settings changes, and reboot the computer. This should fix the problem.
#3. Check the Hard Drive Condition
A bad disk or bad sectors can be one of the causes of error code 0xc0000e9 on your Windows PC. So it is highly recommended to test the condition of the disk to find errors.

Boot the PC into Safe Mode.
In the search box on your desktop, type cmd. Then right-click Command Prompt and click Run as administrator. Then click Yes to confirm.
In the Command Prompt, type " chkdsk /f /r ", and press " Enter ".
Press Y on your keyboard to run the process.
#4. Update Drivers
Driver problems can also be the cause of error 0xc0000e9 because the hardware cannot communicate with the software if there is a problematic driver. You have to verify that all your devices have the correct and latest drivers.
Note: Before updating drivers, you must boot your computer in Safe Mode.
You can update the driver manually by visiting the manufacturer's website and looking for the latest correct and suitable driver for your device. If you don't want to bother with updating your drivers manually, you can do it automatically with the help of third-party applications.
#5. Scan PC for Viruses/Malware
If a virus is preventing Windows from booting, use a bootable antivirus tool. Download an antivirus application for Windows on another computer and copy it to a bootable drive. Most antivirus applications include a bootable rescue tool that scans the system from the command prompt.
#6. Repair Master Boot Record (MBR) Using Windows PE
Error 0xc00000e9 can occur when you install Windows without setting the Master Boot Record (MBR), so you have to set your C drive as MBR to fix 0xc00000e9. Here are the steps:
Note: This is a complicated and difficult process. You should try it only if you are confident in your computer's capabilities.
Connect an external drive or hard drive with Windows PE to your computer.
Run Windows PE, then set the C: drive as MBR.
Restart your computer.
Try reinstalling Windows and check if the problem is fixed.
Read more:
Conclusion:
So those are some ways to solve windows boot manager error 0xc0000e9. Now you know the cause and how to fix error 0xc0000e9 on your Windows PC. We hope that one of the methods above can fix your PC problem.
Don't forget to bookmark and always visit every day Technowizah.com because you can find here the latest Tech Computer Android games How-to Guide Tips&Tricks Software Review etc, Which we update every day.