Functions of Keys on a Computer Keyboard 2022 – Know the Keyboard Functions on a Computer / Laptop / PC. Make use of the CTRL + key to summarize and speed up work.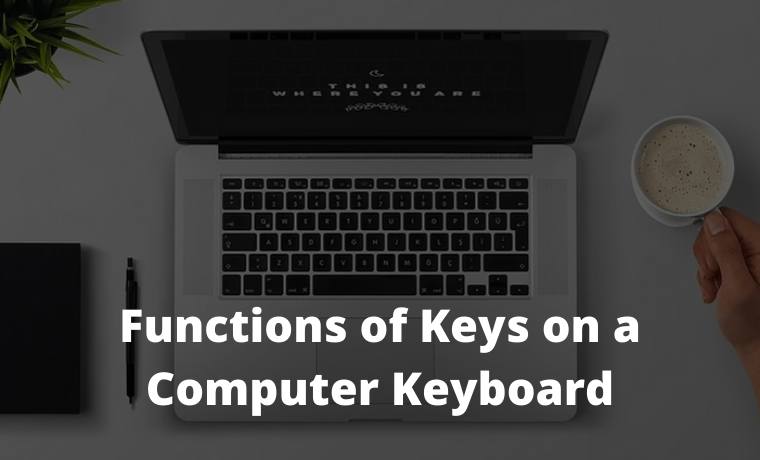 Functions of Keys on a Computer Keyboard 2022
For those of you who are computer users for daily work, you should understand the functions of external keyboards along with keyboard shortcuts on windows.
Read more:
This can help you work more efficiently and quickly when using your computer.
Keyboard shortcuts are a combination of two or more keys and if they are pressed together, they can be a shortcut to access application programs.
With keyboard shortcuts, you don't need to use the mouse to control the computer.
In order for you to become more proficient at using a computer, make sure you memorize these keyboard shortcuts and make it a habit to use them in your daily work.
By the way, at this point in time, we haven't included images in every guide. Maybe in the future, we will add it soon.
Here are some quick tricks using the keyboard keys on a computer.
1. Keyboard Function CTRL + Key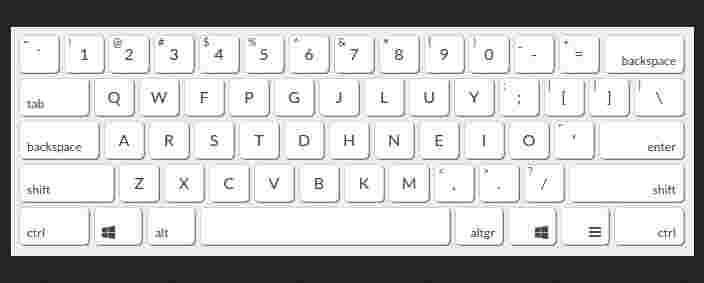 Undo
If you want to cancel an order that has been given on the computer, then you can give the Undo command by pressing Ctrl + Z.
Select All
Press the CTRL + A keys on the keyboard, to select or block all the text or files you want.
Copy
The keyboard function with the Ctrl + C keys is used to copy or copy text or files on your computer.
Paste (Paste)
To display or paste the text that you have copied or copied, please press Ctrl + V simultaneously on the keyboard.
Cut (Cut)
If you want to cut the text by blocking it first, use the Ctrl + X keys at the same time.
Switch Screen
Press Alt + Tab on the keyboard to give the move forward command or switch to open items.
Access the Task Manager
The trick to using the next keyboard function is to access the task manager on a computer device.
This can be easily used by pressing the Ctrl + Alt + Del keys.
The task manager usually functions to check when your computer is unresponsive or slow.
Close the Application
To close an application or document window, you can take advantage of the keyboard function by pressing Alt + F4.
Find it
In order to find files more quickly and easily and open the Find and Replace menu, please press Ctrl + F from the keyboard.
Find and Replace
If you want to open Find and Replace or the menu, use the Ctrl + H keys at the same time.
Selecting the Search Box
Press Ctrl + E to display the navigation from the search or select the search box.
Opens a New Window
You can open a new window or file via the keyboard function command by pressing Ctrl + N keys.
However, the command also depends on your work medium, whether offline or browser.
Zoom Out and Zoom In
If you want to zoom in or out on a folder or file, then you can press Ctrl + Mouse Scroll simultaneously.
2. The Win + Key Functions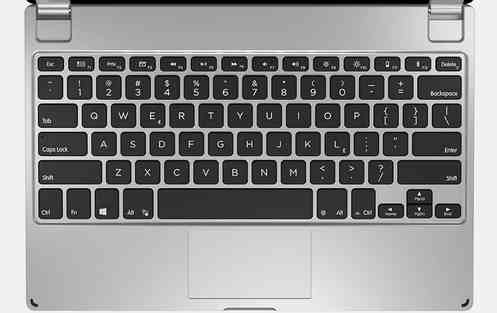 Screen Lock
Press the Win + L keys to shut down or put the computer into sleep mode. The keyboard function makes it easy for you to quickly lock the screen.
In fact, nothing can open the computer, except using the password that you have set on that computer.
Displays the Desktop
You can press Win + D keys to bring up the desktop and minimize everything.
This command is a fast keyboard function option, no matter how many windows or tabs are open.
Toggle on Task View
Press the Win + Tab + Shift keys to find frequently used programs and see the screen of all open programs.
Open Cortana
The Win + C keys can help you perform a variety of tasks including taking notes, searching for applications, searching for content, and more. However, Cortana is usually used on Windows 10.
Save Screenshot
The keyboard function with the PrtScr key helps you to screenshot on the screen quickly and automatically without the help of an application.
Next press the Win + Prtscr button to save the screenshot.
Open Settings
Win + I button is a button to open settings on your windows device.
Search for Windows
Win + S key is a button to search for applications or files that you cannot find on a PC.
Through these keys, windows help you provide when searching fast and easy.
Change Name
You can press Fn + F2 keys to quickly rename the selected folder or file.
Usually, the F2 key is used to turn off WiFi or change the computer volume, but when combined with the Fn key, it will have a different keyboard function.
Refresh the Computer
If your computer crashes and the processor is not running, then immediately press Fn + F5 to refresh windows.
Even though it is an old way, this keyboard function is very good for running your computer programs again.
Hidden Menu
Windows has a hidden menu, which you can see in a pop-up by pressing Win + X. With this command, you can access all important areas of the system.
Opening Application with Notification
When you are working on a computer, a notification appears that you need to open it, you should use the Win + Ctrl + B keys. After that, explorer switches to the application that has sent you notifications.
Press the Win + V keys to help you switch from configuring notifications and alerts to the system. This keyboard function is very helpful for computer users who are full of notifications.
You should apply the keyboard function along with the tricks above, to make it easier to operate the computer.
Read more:
Conclusion:
These on about Functions of Keys on a Computer Keyboard, This is so that you are getting used to it and faster when giving commands via keyboard keys.
Now you don't need to be bothered with using the mouse anymore, because the tricks above are a shortcut to giving commands to the computer.
Don't forget to bookmark and always visit every day Technowizah.com because you can find here the latest Tech Computer Android games How-to Guide Tips&Tricks Software Review etc, Which we update every day.