How To Root ASUS ZenFone Go of All Types Phone – Even though the ZenFone Go has pretty fierce specs in its class, there are still users who are not satisfied and want to root so that the phone can perform even more optimally.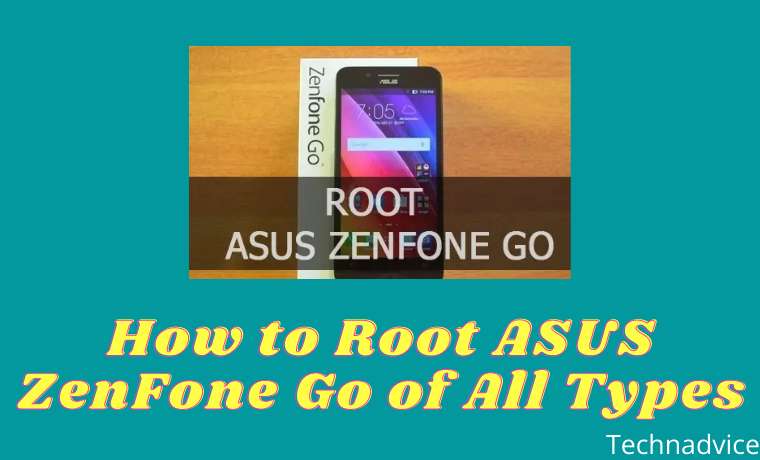 How to Root ASUS ZenFone Go of All Types Smart Phone 2023
You can use root access to remove bloatware, find out wifi passwords, remove ads, and many more.
Read more:
How to root on Zenfone Go is not difficult for people who already understand how, and it will be difficult for those who have never done it.
In principle, the root method on Android is the same, the difference is only in the files used.
Things like this sometimes make people fail because of the wrong use of files, and some work either using a PC or via an Android phone directly.
Asus Zenfone Go consists of several versions, namely ZC500TG / Z00VD, ZB452KG, ZB551KL, ZC451TG, ZB450KL, and X014d.
On this occasion, I will share a tutorial on how to root for all versions of Asus Zenfone Go.
For that, just see the explanation of the tutorial on how to easily root Asus Zenfone GO without using a PC easily.
Root Asus Zenfone Go ZB500KL A without PC
Make sure the internet on your cellphone is in good condition, or even better using WiFi.
Download the Kingroot Apk Application.
Then install the KingRoot application that you downloaded earlier
Open and run the Kingroot application.
After the KingRoot application opens, then click  Try it.
Wait for the rooting process to complete.


Until here, the Asus Zenfone Go rooting process is complete.
To be sure, you can check it with the RootChecker application which you can download on the Playstore.
Root on the Asus Zenfone GO can cause your smartphone warranty to be lost.
Any risks that arise during the rooting process are your responsibility as the owner of the Asus Zenfone Go.
If it is really successful, the KingUser application should have been installed on the Asus Zenfone Go that you are using.
You could say that root is full access that Android users will get.
After we have managed to get root access, then we can crack the Android phone according to our wishes.
For example, changing the appearance, starting from the font, and installing additional applications that can only run after the cellphone is rooted.
Asus Zenfone Go specifications
Asus Zenfone Go is a smartphone with a middle-class android operating system output from a well-known gadget manufacturer, ASUS, which is here to compete in the middle-class segment.
Zenfone Go has provided quite satisfying specifications. It has a 5-inch screen combined with a full HD screen and an Android v5.1 Lollipop operating system.
In addition, the Asus Zenfone Go is also equipped with excellent photography capabilities with an 8 MP main camera and a front camera with a 2 MP resolution.
With pretty good capabilities in its class, Asus Zenfone Go is perfect for supporting your selfie activities to become better and more satisfying.
Apart from having a good camera, this cellphone also has specifications that are quite fierce in their class.
So it is smooth enough to run a variety of applications that are quite heavy.
Asus Zenfone Go has been supported with Mediatek Chipset, Quadcore, and Mali GPU combined with 2GB of RAM and 8GB of internal memory can be maximized with an additional microSD slot of up to 32GB.
Asus Zenfone GO uses a Mediatek MT6580 Quad-core processor, so the way to root Asus ZenFone Go will be different from Asus Zenfone using an Intel chipset.
Read more:
Conclusion:
This is the explanation of how to Root ASUS ZenFone Go x014d without a PC, which you can use it.
Don't forget to bookmark and always visit every day Technowizah.com because here you can find the latest technology update such as Blogging Computer Android games Tips&Tricks Social Media Software Reviews etc.