7+ Ways to Root Android with PC Until Success (100% Working) – There are several problems that can occur when we root via a smartphone. As if a problem occurs, the root becomes an error, which in turn causes the root process to fail.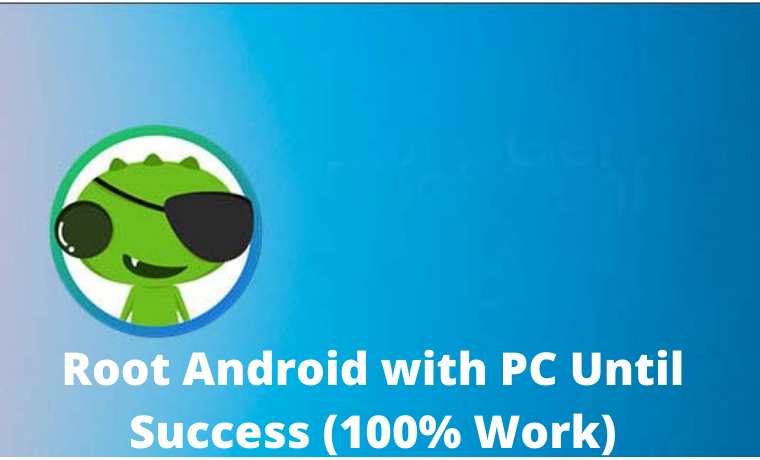 How to Root Android with PC Until Success (100% Working) 2023
If it's like that, usually for the next root process it will end up the same. Namely fail, fail, and keep failing.
Read more:
Even though rooting on a cellphone is not that difficult, the process is simple, unfortunately for the result sometimes our cellphones find it difficult to show satisfactory things.
But besides that, there are other methods you can use. Namely, rooting through a PC. At least you can root even if you have to use help from another device, right?
This method is not that different from rooting the cellphone. Because even when using a PC, we ask for help from third-party applications/software.
Not much different from when we root on an Android cellphone which also uses additional root applications as assistance.
An example of an application that a cellphone uses to root is Kingroot.
That's for the one on the cellphone, then what about the root software for the PC?
If on a PC, you will use some root software assistance such as Root Genius, iRoot, OneClickRoot, iSkysoft Toolbox, Kingo Root, and so on.
But unfortunately the root method via PC, it's more complicated than on a cellphone. But if the results are satisfactory, why don't we just try to follow them?
And here are some ways to root Android with a PC that you can follow.
How to Root Android with PC Computer Laptop
Before rooting Android with a PC, we first prepare a few things that are mandatory for this cellphone root tutorial.
Things that must be prepared
1. Your smartphone battery is charged. At least 50%, if it is charged under that power, please charge it for a while until it meets the requirements.
2. Enable USB Debugging mode.
For how to activate this mode, follow the steps below:
Open Settings on your smartphone, then look for the About Phone menu then click on the menu.
On the About Phone menu, scroll your screen down to find a menu called ' Build Phone '.
Click ' Build Phone ' several times or about 5 times. Anyway, click until you see a warning that reads ' You are Now Developer '.
Then back in Settings, look for the menu named ' Developer Options ' or Developer Options.
Click on it and look for USB Debugging in the menu. If you have found it, all you have to do is click the checkbox to enable USB Debugging.
And the activation process has been completed.
3. Enable the install feature of applications from unknown sources, the method is very easy:
Open the Settings menu
Then click Security or Security Settings
Inside the menu, find ' Unknown Source ' or Source Unknown
Activate that menu. That way, the feature to install applications from unknown sources is active
4. Prepare the USB cable that came with HP. If there is none, use whatever USB is as important as it is compatible
5. Have internet access on a PC
After you have the things above, it is time to enter the steps to root Android via PC.
Steps to Root Android Through a PC Computer Laptop
#1. Using Root Genius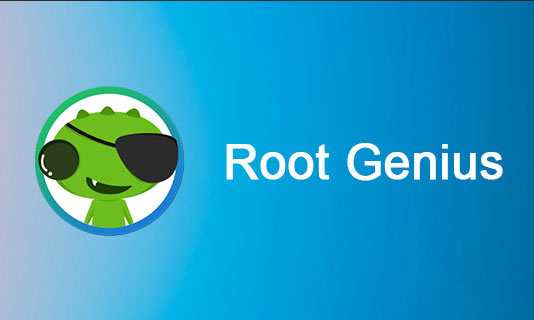 First of all, first, turn off the antivirus that is on your PC. Because it is possible that your PC antivirus will detect something dangerous in your Root Genius software or consider the software to be a virus
Download the Genius Root software at Shaume.com
Install and run
Plugin the data / USB cable into the PC to connect your android phone. After that, a notification will appear as shown in the picture
Then click check the I Accept User Agreement option, then click 'Root It' to start the root process
The root process will run, you just wait until the process ends
When finished, unplug your data cable from the PC then check your Android phone. There will appear a new application called 'Kinguser'
Until here you have successfully rooted Android via your PC
#2. Using Kingo Root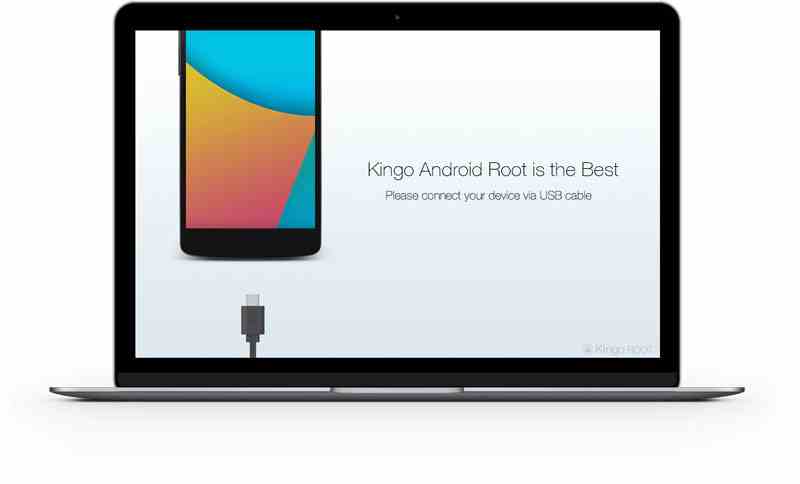 Download this software on their official site
After you download, install and then open the application as usual
Then connect your phone to the PC using a data cable
Kingo Root will search for devices connected to the computer. If your phone has been detected by Kingo Root, a notification will appear as shown
Click Root to start the root process
Wait for the process to end
When finished, unplug your data cable then check on your Android application menu. If successful, an application called Kingo Superuser will appear
#3. Using iRoot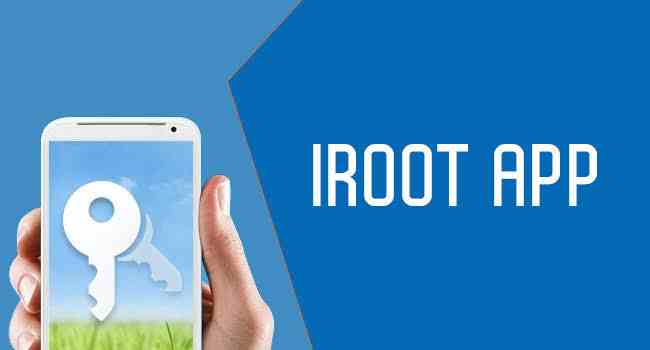 Download the software on their official site. On the 'Product' page, there is a choice of iRoot devices for android and PC. Since you are using a PC, then click download for PC devices
Once downloaded, install the application as usual
Then connect your android phone to your PC using a data cable. After that, click the green command that says 'Connect'
iRoot is looking for your device, just wait. And after your device is found, the name of your Android smartphone will appear on the laptop screen.
Click Root to start the root process on your android
Wait for the process to complete. When it's finished, unplug the data cable to disconnect then check your cellphone because a new application will appear as a result of your root
And congrats, your phone has been rooted successfully
#4. Using OneClickRoot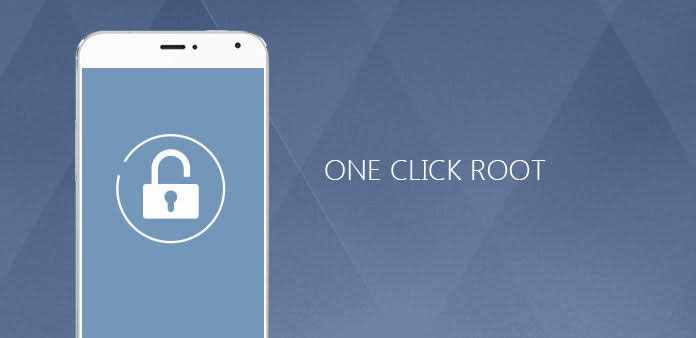 First of all download the OneClickRpot application for PC devices on their official site
Open the software, then the display will appear as shown
Connect your phone to your PC with your data cable. Then click the command 'Root Now
Unlike other software that recommends that the battery be charged with at least 50% power, for this OneClickRoot software, you must have a 25% remaining battery.
After you click the 'Root Now' command, the software will work in just one click, as the name suggests.
Wait until the process is complete, if so, unplug your data cable and the latest Superuser application from OneClickRoot will automatically appear
#5. Using iSkysoft Toolbox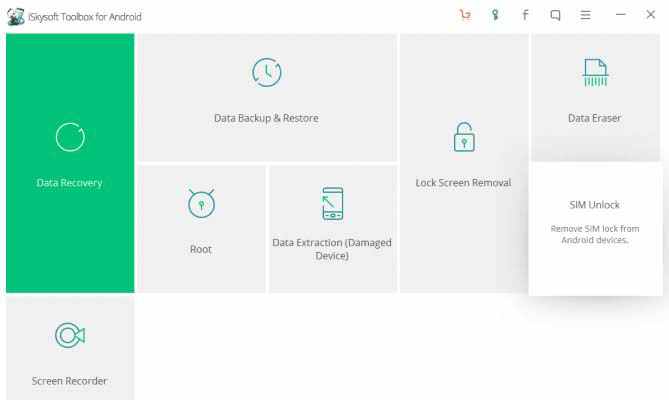 Download this software by doing a search on Google. Just type the keyword download iSkysoft Toolbox for PC
Install and open the application as usual
In the initial screen, several menu options will appear. You just click the 'Root' menu because here you will root the cellphone
Connect your smartphone to a PC using a data cable
Wait until iSkysoft Toolbox captures the devices connected to them
Let the detecting process run until 100%. After that, the 'Root Now' menu will appear, you click on the menu and the root process takes place
Wait for the root process to finish, if so, do the steps described above
Read more:
Conclusion:
Apart from the five software, there is other root software such as Kingroot, Baidu Root, Wondershare MobileGo, and others. You just have to choose one of this software.
Don't forget to bookmark and always visit every day Technowizah.com because you can find here the latest Tech Computer Android games How-to Guide Tips&Tricks Software Review etc, Which we update every day.