[100% Work] How to Root Asus Zenfone GO without PC – For current Asus Zenfone GO cellphone users, you don't need to be difficult to root the device. It can even be done without a PC by using the latest Kingroot apk which can be done with just one click.
There are many reasons that Android users have for rooting their devices, one of which is because they can run cool root applications where with the help of the application we can make the appearance of the cellphone more beautiful.
Read more:
One of the root apk applications that is often used for root is KingRoot Apk. This application is trusted by many users to easily open root access. Besides, this apk is only installed then with one click it has succeeded in rooting.
And this time we will give you how to root Asus zenfone go with kingroot to make it easier for users to further optimize the Asus Zenfone GO device. Please see below the tutorial.
How to Root Asus Zenfone GO without a PC
First, prepare the application, you can download KingRoot APK via the official website directly.
Run the kingroot application, then press Try to Root or Start Root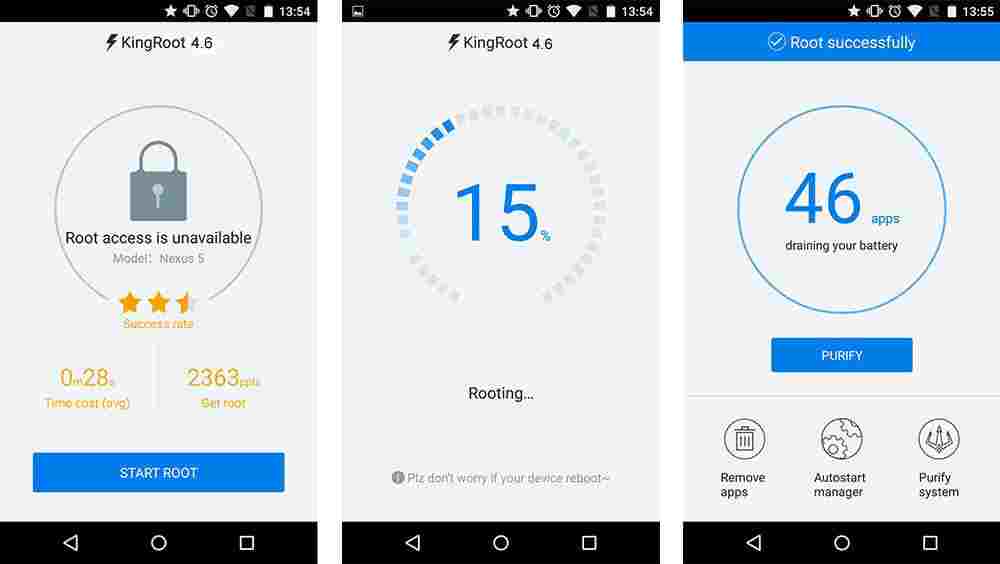 Then wait for the root process to complete
When it's finished, now you can check it with the Root Checker application Done.
It's very easy, right, how to root Asus Zenfone Go without a PC?
If you have finished rooting, now do some helpful tips from us below: 7 Android Tricks Once the ROOT You Must Do
But beforehand, make sure you know the impact of the root and the negative things.
Advantages of Root
There are many advantages that we get from rooting, one of which is being able to tweak the ram, change the appearance of the status bar and UI, and modify applications and data on an android smartphone.
And the most interesting thing is that we can install CWM where this application is very useful when we want to try a Custom ROM (ROM modified by people) so that we can try other cellphone displays such as custom ROM iOS, MIUI, Nexus, and many more.
Disadvantages of Root
Before rooting, make sure you already know the risks, namely loss of cellphone warranty, system security is reduced because viruses easily enter if there is root access, and several other problems regarding the system.
Read more:
Conclusion:
Rooting the Asus Zenfone GO is the best way for those of you who want to experience another custom ROM with a different cellphone display. Likewise, root apps are cooler than ever.
There are still more advantages to root than disadvantages, so hopefully, this tutorial can make it easier for users to root and have a good try.
Don't forget to bookmark and always visit every day Technowizah.com because you can find here the latest Tech Computer Android games How-to Guide Tips&Tricks Software Review etc, Which we update every day.