Download 11 Small Size Naruto PPSSPP Games – The Naruto character is the favorite cartoon for anime lovers around the world, there is even a lot of cosplay that we often encounter about this Naruto Japanese Japanese both in the real world and on social media.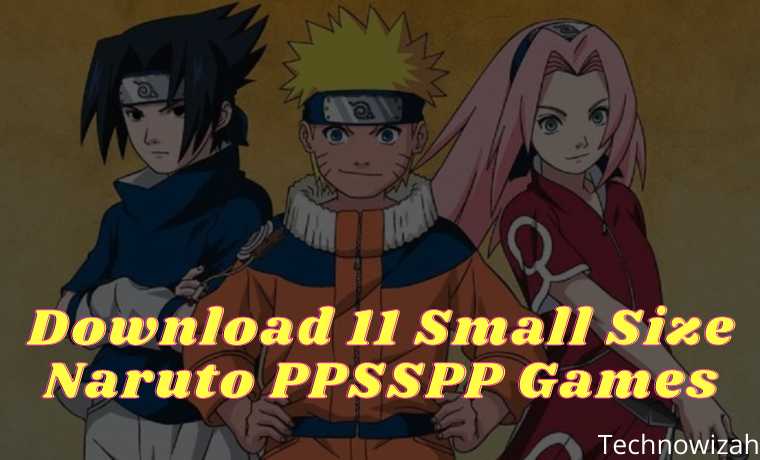 How to Download11 Small Size Naruto PPSSPP Games 2023
I myself am a fan of Naruto Shippuden, and I really like the personality of each character that is played.
Read more:
But when entering the Boruto storyline which is the son of the current Naruto Hokage, I don't know why I think the story is less interesting, maybe this is because the shinobi war has ended.
From the popularity of Naruto to the point that the character is implemented in the form of a video game. There are even lots of Naruto PPSSPP games circulating on the internet.
And it is certain that this time Technowizah.com will provide some recommendations for the best Naruto ppsspp game with a small size and of course fun to play.
#1. Naruto Shippuden – Ultimate Ninja Impact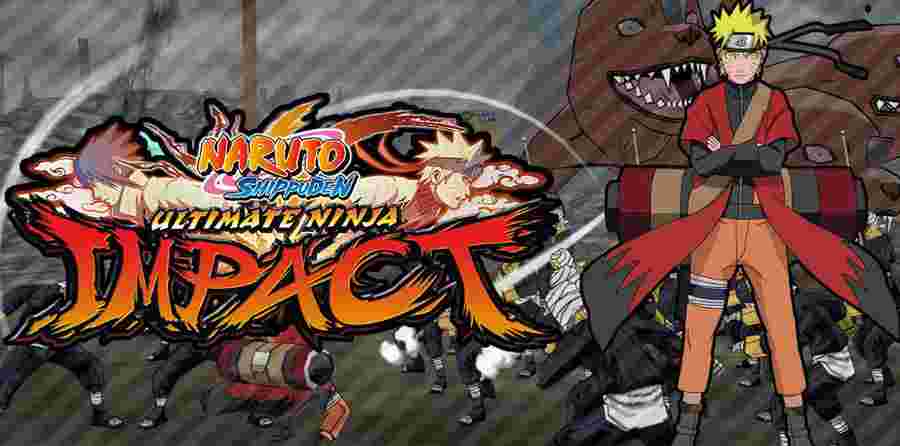 This game is lifted with a story when Akatsuki appeared in the village of Konoha, where Naruto would go all out to protect the village and also his friends.
In this game, Naruto can change into sannin mode, where this mode is already familiar, we see from the teacher, namely Jiraiya as the legendary sannin.
Having a small size, which is only around 900 MB, of course, this size is quite light compared to the graphics that will be displayed in this game.
#2. Naruto Shippuden – Narutimate Accel 3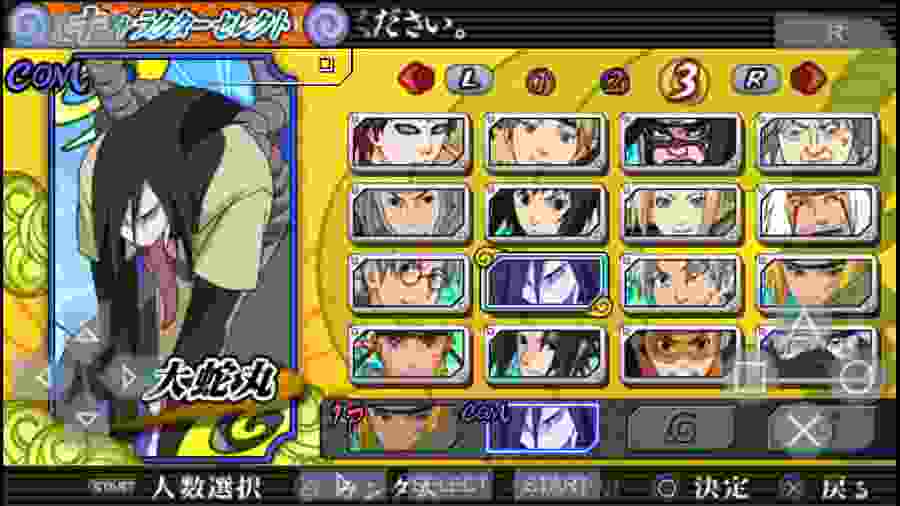 This Naruto PPSSPP game will tell the story at the beginning of Naruto's journey to learn with Jiraiya, to be precise when they returned to their hometown after training for several years.
Of course, that is the best episode of this anime, because when they come home Naruto already has a more mature personality even though there are still ridiculous acts.
The game itself has a size of about 500 MB, but unfortunately, this version is still Japanese and not English (us).
#3. Naruto Shippuden Ultimate Ninja Heroes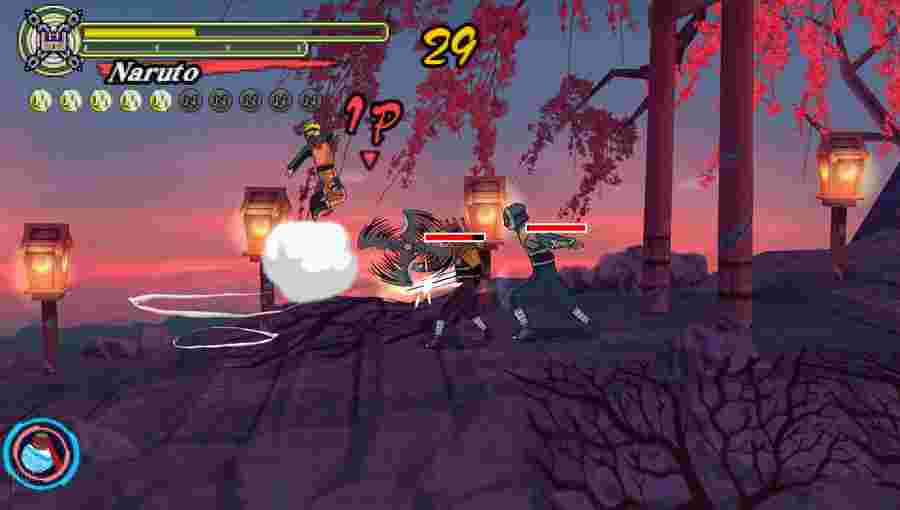 In this game, the beginning of Naruto being a genin is when it is the most difficult time for Naruto because he always gets insults from the people of Konoha.
This is the lightest version among all other Naruto PPSSPP games, because the size of this game is small, only around 200MB.
This iso-shaped game is perfect for those of you who have low-spec devices, where you can still play Naruto games smoothly even with modest specs.
Of course, with the best PPSSPP settings, you can still optimize the performance of your smartphone while gaming.
#4. Naruto Shippuden Ultimate Ninja Storm 4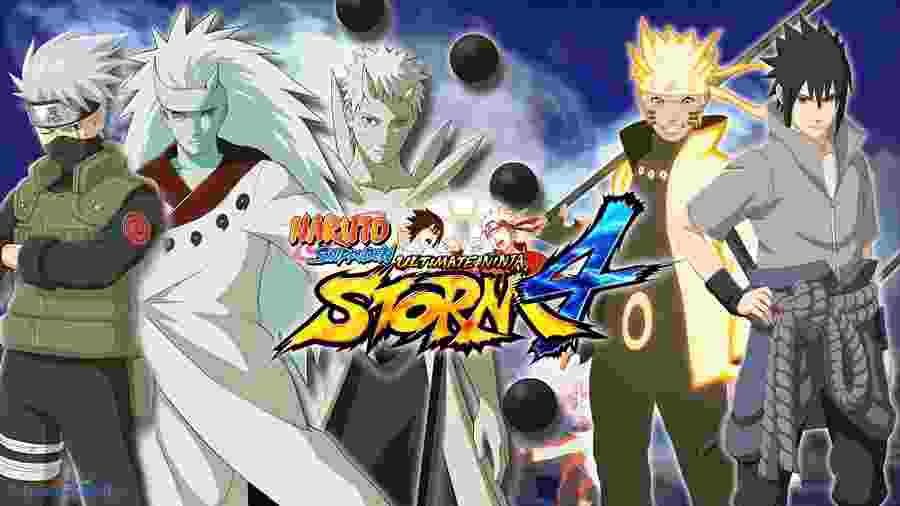 Not only a game between ordinary shinobi, but in Naruto Shippuden Ultimate Ninja Storm 4, there is a story mode and also a free battle.
If you prefer to play with a storyline, then select story mode and you will be faced when Naruto will fight Obito and Uchiha Madara.
Of course, it will create a very exciting battle, especially coupled with the jutsu effects contained in this Naruto PPSSPP game.
#5. Naruto Shippuden Ultimate Ninja Storm 5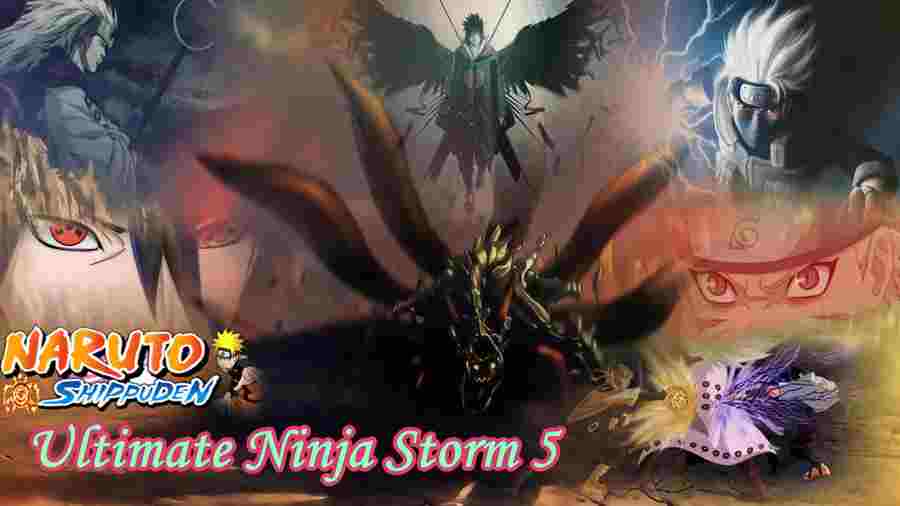 Maybe not much different from the previous version, it's just that in this version there are 2 characters of help that we can summon when doing battle.
With a team of 3 people, of course, you can create cool jutsu or combo combinations. For this, you can check the tutorial on youtube.
Of course not only, in this version, but there have also been improvements in terms of graphics and gameplay that have been improved so that it is even better.
#6. Naruto Shippuden Ultimate Ninja Heroes 2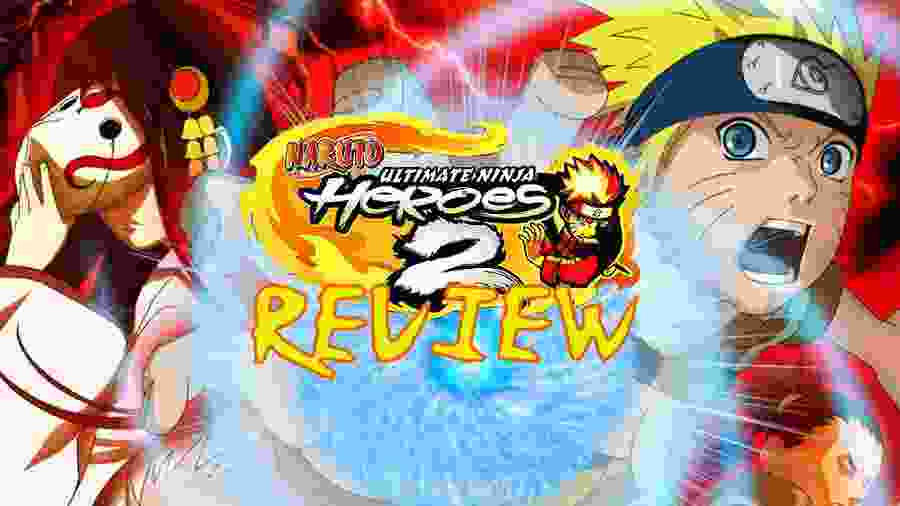 If we discussed the first version, now this second version already has a more complete character and of course, we can choose according to our preferences.
This game is of course in the form of ISO with a size of approximately 800MB, still quite light when compared to other Naruto PPSSPP games which can be gigabytes bigger.
A few tips for those of you who play this game and experience broken or lag, please set the ppsspp emulator settings in the frameskip section to 1.
#7. Naruto Shippuden Ultimate Ninja Heroes 3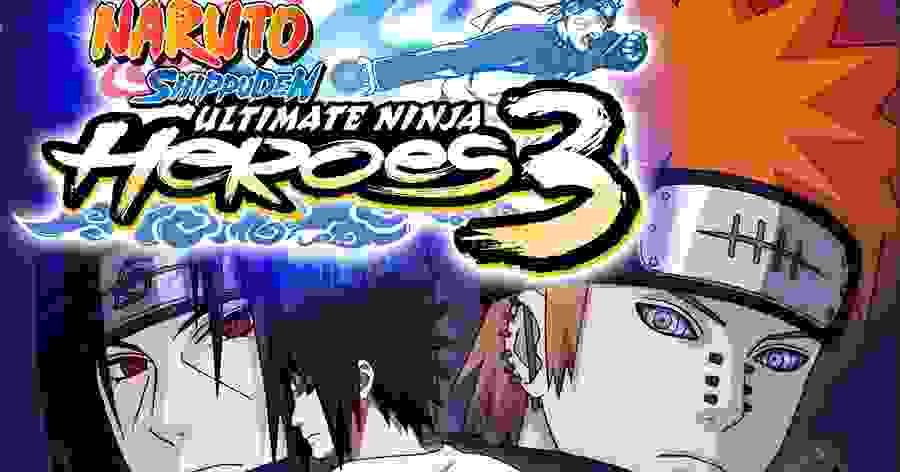 Still a continuation of the same series, Naruto Shippuden Ultimate Ninja Heroes 3 it is still not much different from the previous version. It's just that there are some improvements and additional features in it.
It has a size of around 1.2GB which will certainly make a low-spec phone heavy and not free to play games smoothly, our advice is to download the old version for a more comfortable playing experience.
#8. Naruto Shippuden Kizuna Drive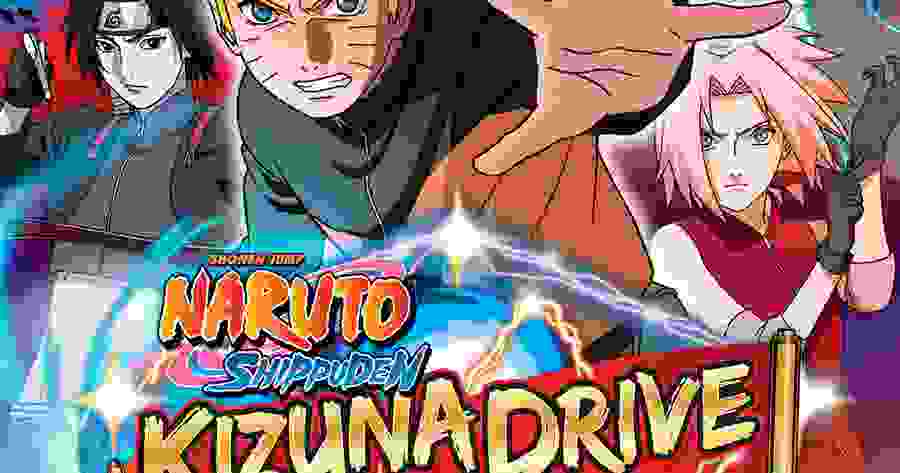 Maybe a little strange for those of you who have never played this Naruto Shippuden Kizuna Drive game, actually this game is adapted from the Uzumaki Naruto Chronicle series.
In terms of gameplay, maybe you won't find any difference from other Naruto PPSSPP games, it's just that in this game we can choose an opponent that is equivalent to our level.
Suitable for those of you who like challenges, because in this game we will be faced with fighting a tailed animal or what is commonly called a beast.
#9. Naruto Shippuden Legends Akatsuki Rising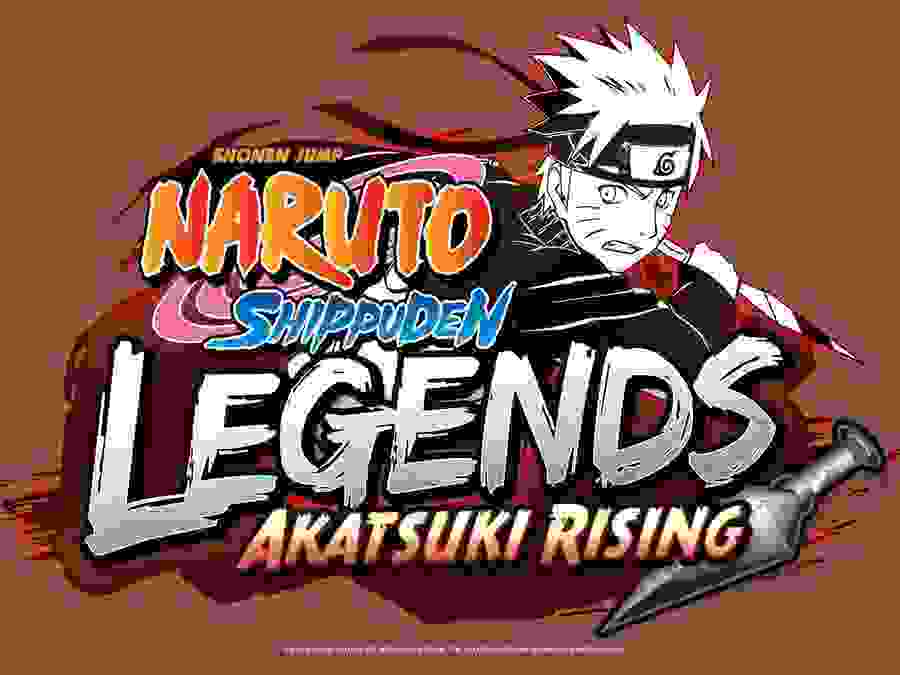 As the title implies, of course, the storyline of this game is focused on fighting Akatsuki. In this Naruto PPSSPP game, you will be faced with various opponents to get to the real battle.
I myself have played it on an old cellphone, with its small size it is able to run smoothly on even low-spec phones.
#10. Naruto Ultimate Ninja Impact: Road to Boruto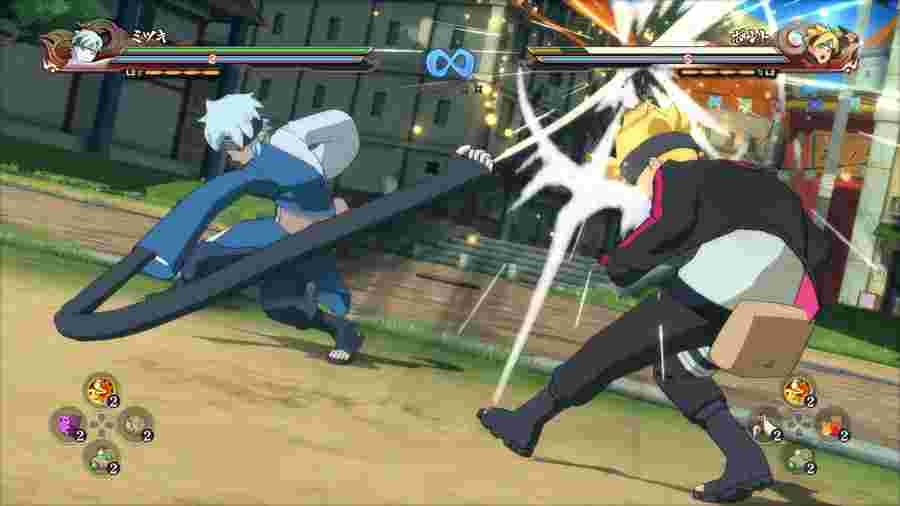 This is a mod of the Naruto Ultimate Ninja Impact game because the original Boruto version hasn't come out yet, so game lovers make a special mod for Boruto characters.
Not only Boruto is in it, but also Mitsuki, Sarada, and other Boruto friends.
For those of you who don't know, Boruto is the son of Naruto and Hinata. The result of their marriage was blessed with two children, namely Boruto and Himawari, their sister.
Install Guide:
First, please download Naruto Ultimate Ninja Impact via the link above
Enter the ppsspp emulator and use ppsspp developer mode
Then please use the Boruto mod, the file is zipped so please extract it first
Next, please copy the ULUS10582 folder into the texture folder for Android and the memstick folder for PC
Then activate REPLACE TEXTURE in the PPSSPP settings
Done
Make sure the steps you follow are correct, if you have everything then you can play the Boruto Next Generation game for free, even though it's only the mod version.
#11. Naruto – Narutimete Portable – Mugenjou no Maki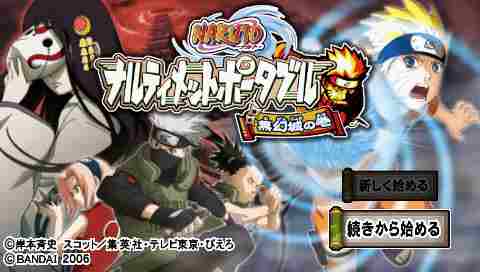 Many say this is the latest version of the current Naruto PPSSPP game, it's just that it's still in Japanese so there's no English version yet.
In terms of gameplay, it is definitely not that different from other Naruto games, it's just that there may be several different features and the storyline may also be different.
Of the many choices above, you can choose whichever one you want to play, and download this Naruto PPSSPP game for free without being charged a penny.
Conclusion:
This is the collection that download 11 small size naruto PPSSPP games, For the small size of this game, you can adjust it to the ability of the smartphone you are using, for example here if you use a middle-class cellphone, the 1GB size is still included in the small game size.
But it's different if you are an old cellphone user whose specifications are still low, you should download the Naruto PPSSPP game which has a maximum size of 500MB.
Don't forget to bookmark and always visit every day Technowizah.com because you can find here the latest Tech Computer Android games How-to Guide Tips&Tricks Software Review etc, Which we update every day.