Best Settings For PPSSPP on Android (100% Working) – In this post, I will share the best PPSSPP settings so that when playing PSP games on Android it can run smoothly without the broken sound that usually occurs on low-spec cell phones.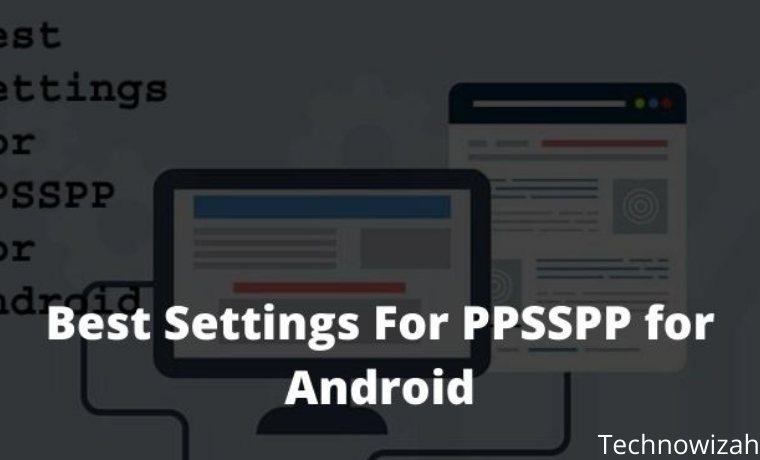 How to Best Settings For PPSSPP for Android 2023
When talking about the PPSSPP game, I remember when I first played racing games on PS1 which at that time I was playing Championship Motocross. It is a very pleasant thing where we can play with friends and duel in a motorcycle race.
Read more:
In contrast to the past, if we want to play the game ps1, ps2 or PSP now it can already be done with only Android phones, assisted by the PPSSPP and gold emulator application.
However, there are many users who complain that they experience lag when playing games, broken sound, cracked images, and others like that.
Therefore here we will provide the best ppsspp settings that you can use to play PSP games smoothly and smoothly.
Newest Anti-Lag PPSSPP Settings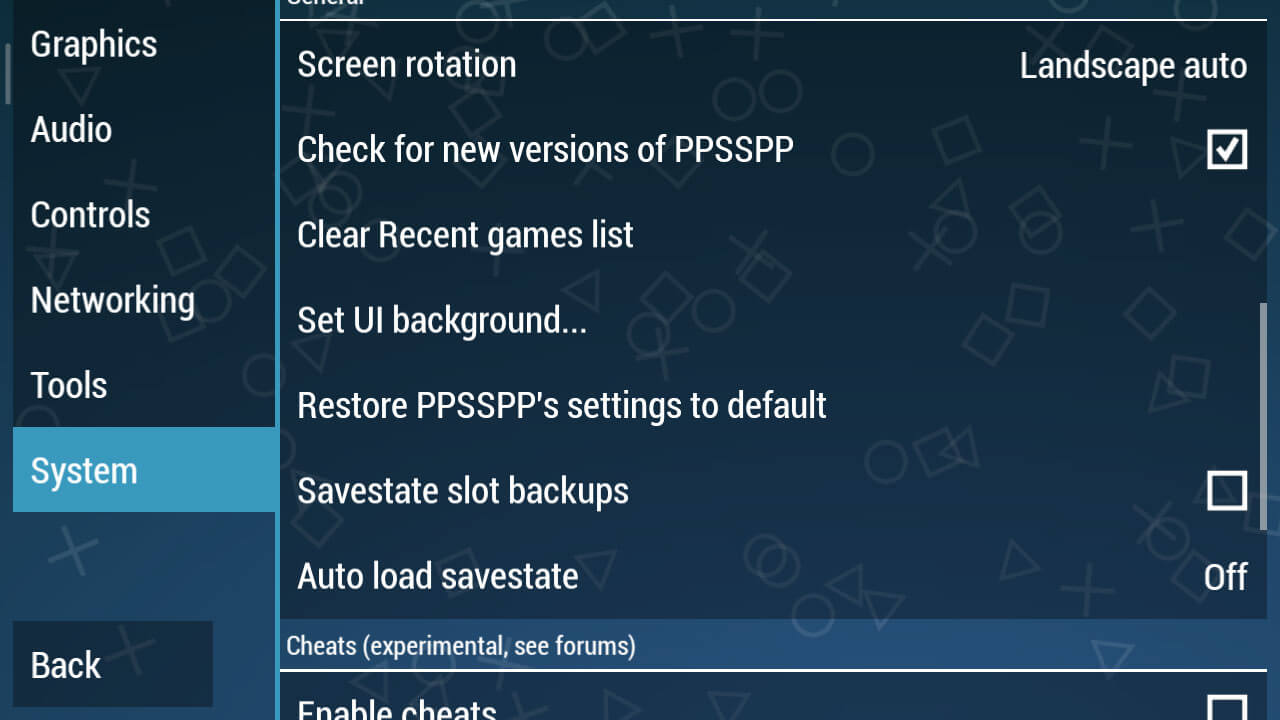 If already installed, now enter PPSSPP then go to the Settings section or Settings. Choose System > General and select Restore PPSSPP's settings to default so that we can make settings from the start.
Graphic Settings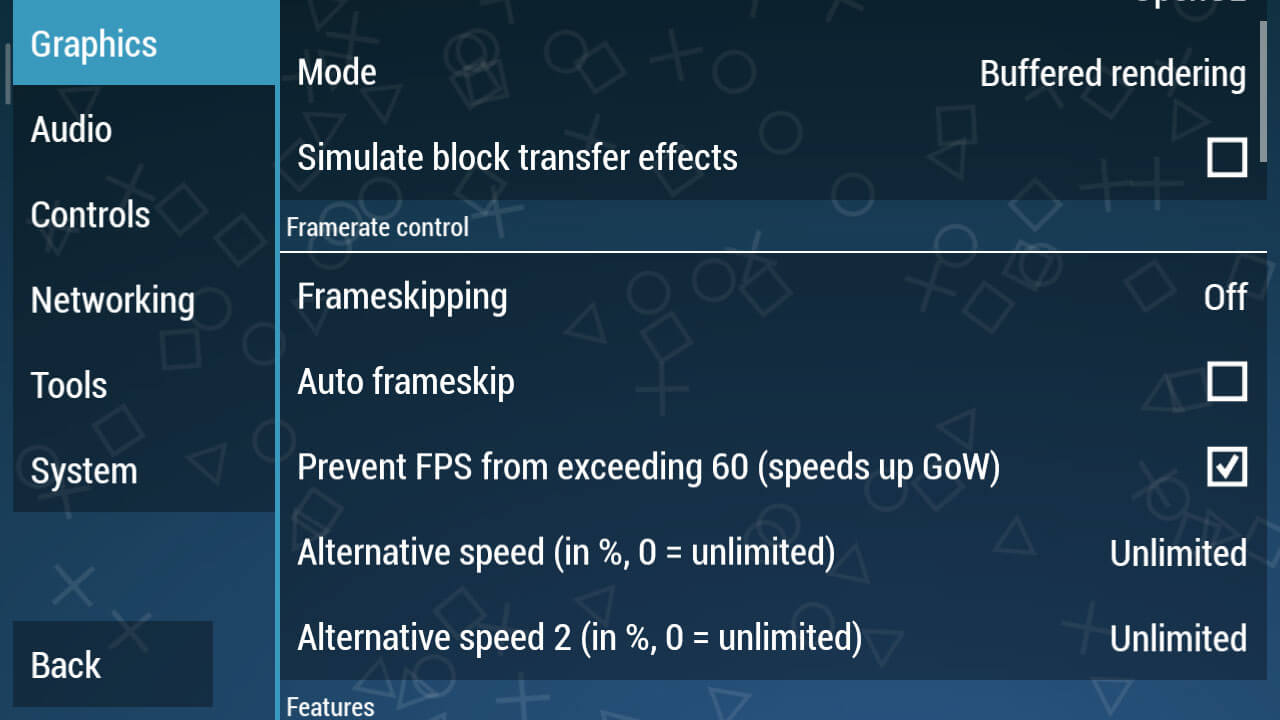 Continue to the Graphics Settings option, this is the primary key so that a game can run smoothly and not lag. Moreover, problems often arise such as lag, broken, black screen if you do the wrong graphic settings.
In Backend, select OpenGL
In Mode, select Buffered
Simulate block transfer effects, don't check
For more details, please see the screenshots above. As for the Buffered rendering, make sure you choose Buffered because it does match some skip buffered games like the Naruto PPSSPP game, but other games will immediately black screen if you use that mode.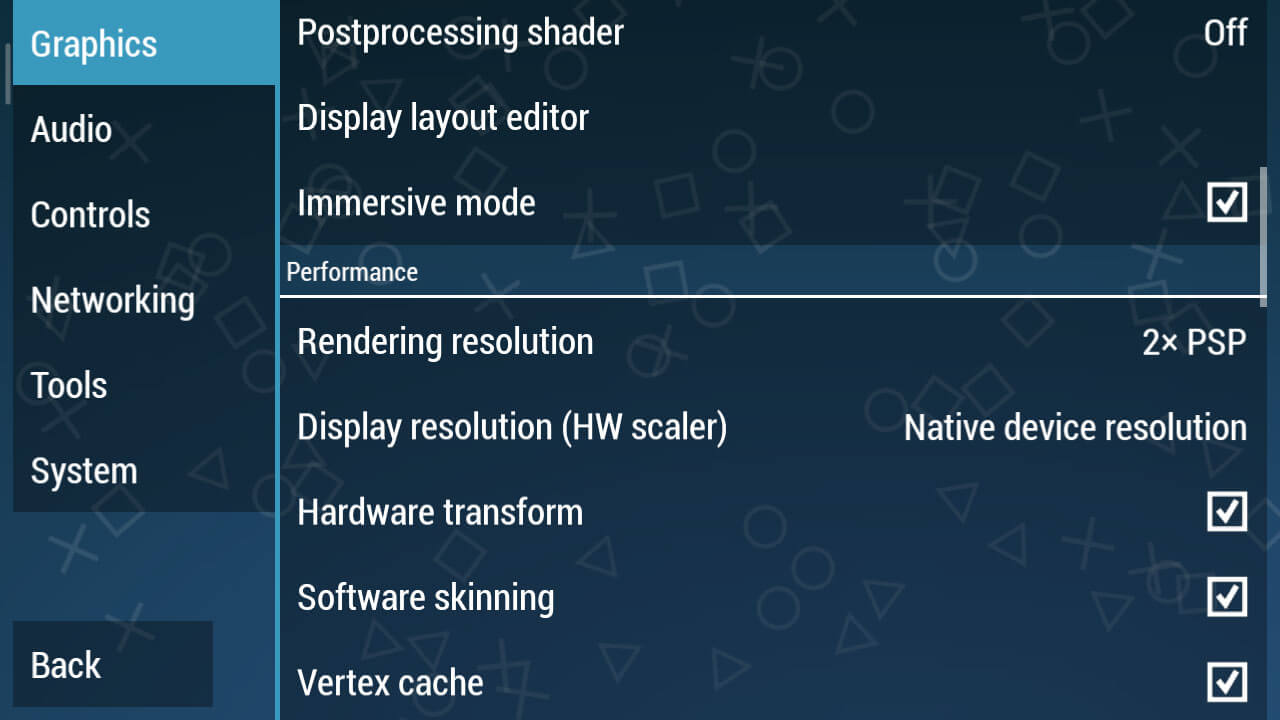 Immersive mode => Check
Hardware transform => Check
Software skinning => Check
Vertex Cache => Check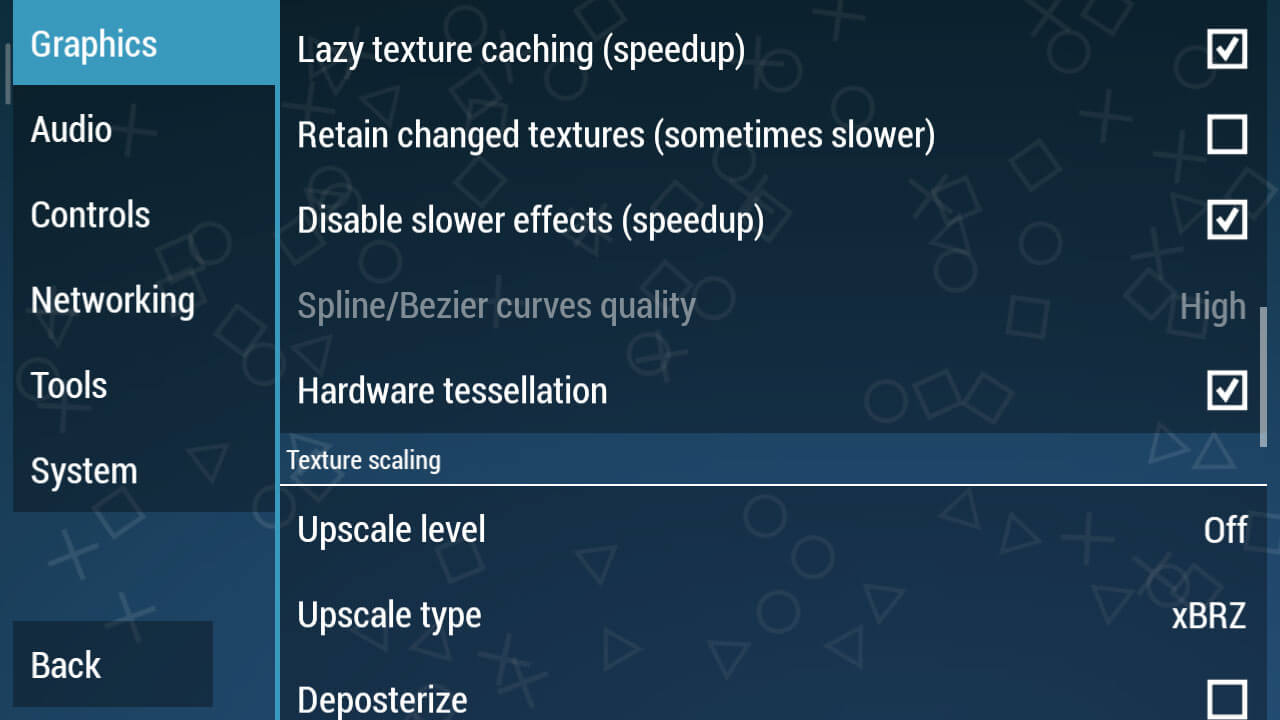 Lazy texture caching (speed up) => Check
Disable slower effects (speed up) => Check
Hardware tessellation => Check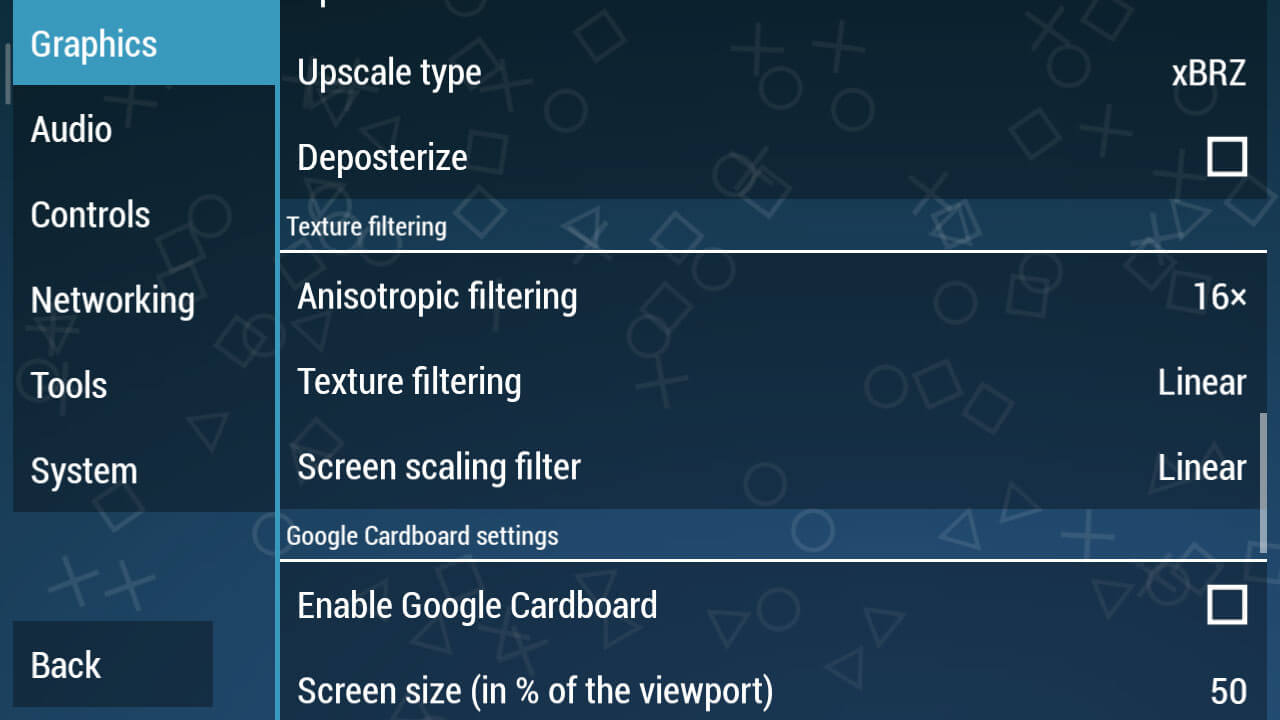 Change Texture Filtering to Linear
Screen Scaling Filter change to Linear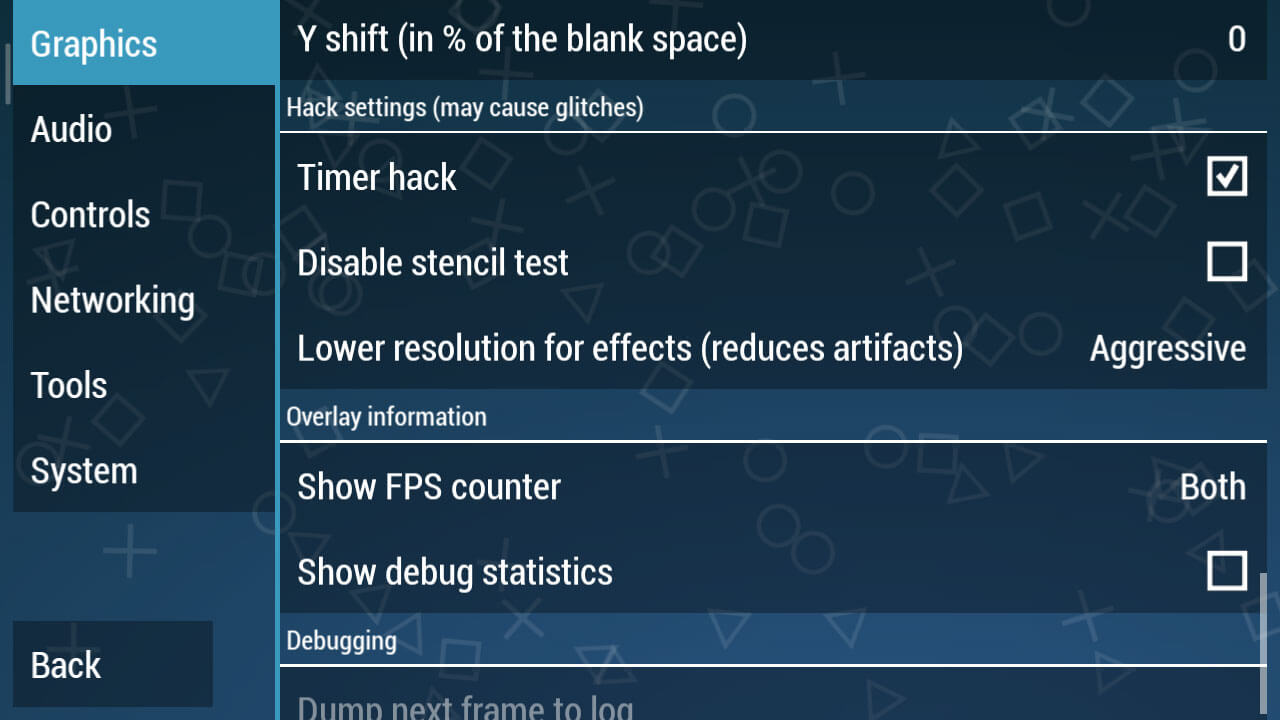 This is the most crucial or important part, going into the Hack Settings Settings. Check the Hack Timer box, this is a must because this is only in PPSSPP version 1.7.5.
Next, change the Lower resolution for effects (reduces artifacts).
Audio Settings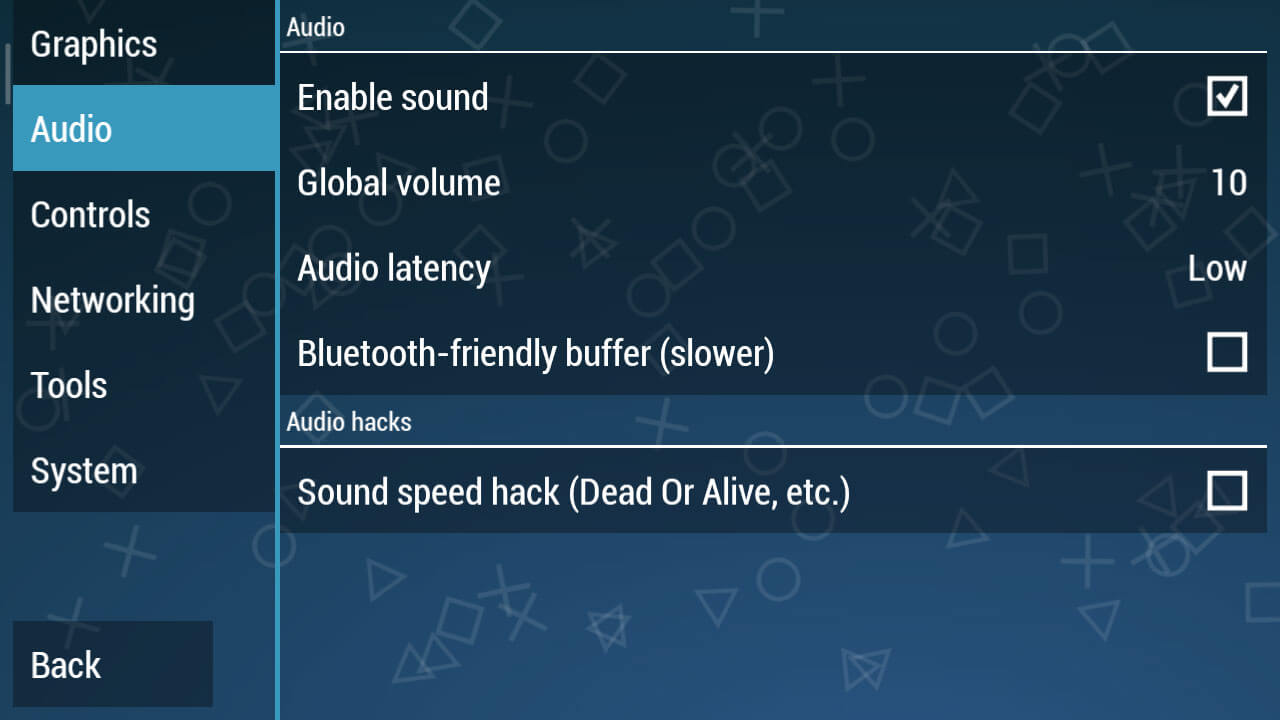 You can just change the Audio Latency to Low. It looks simple, but if this setting has been applied it will clear up the sound of the game being played later.
System Settings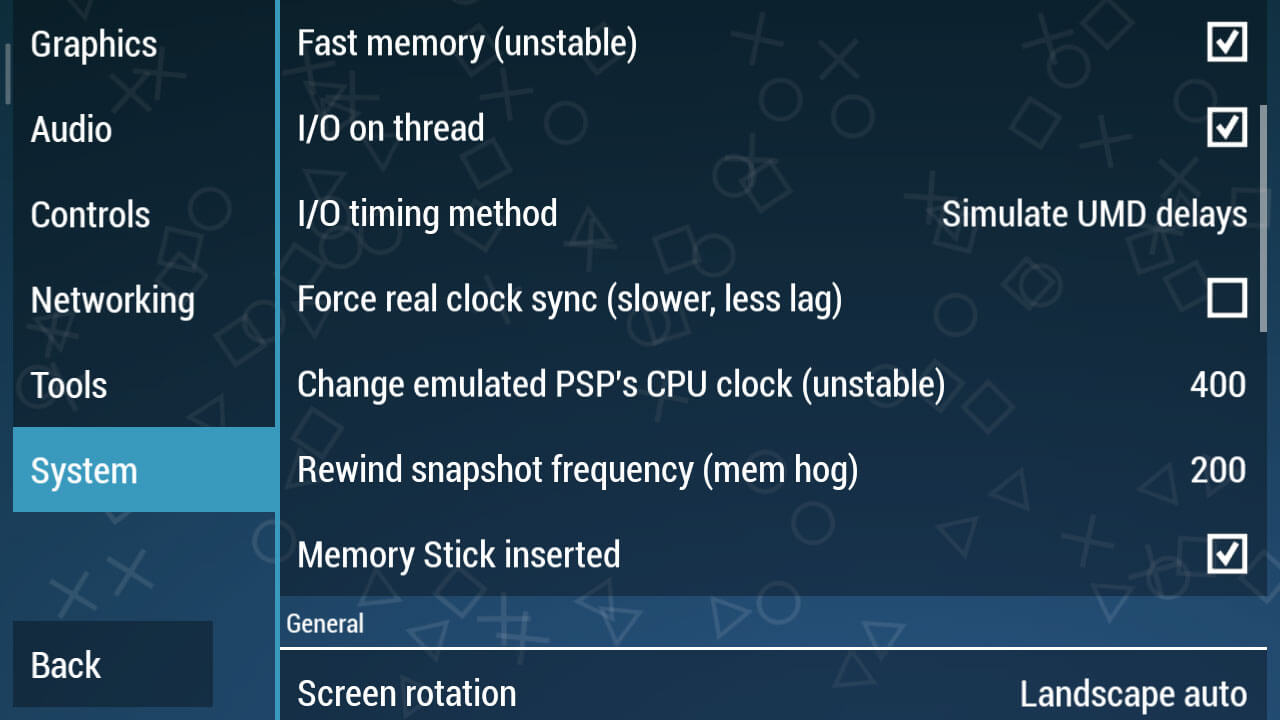 I / O timing method changes to Simulate UMD delays.
In the Change emulated PSP's CPU clock (unstable) section, change it to 400.
Then in Rewind snapshot frequency (mem hog) change it to 200.
As for you PPSSPP Gold users, for the settings, you can see below:
Best PPSSPP Gold Settings To Play Smooth Games
Here I prefer the Gold version of PPSSPP over the regular version because this is a premium application that we can buy at the Play Store, of course in terms of features it is also more complete than the usual version.
For PPSSPP Gold, you can download it from Play Store.
# Step 1 – Graph Settings
In the graphic settings, this is the most important part, because this will adjust to the device you are using.
Here we will provide the best possible settings so that all types of mobile phones ranging from low to medium specs can run PSP games smoothly.
In Rendering Mode, change the Mode to Skip buffer effects (non-buffed, faster)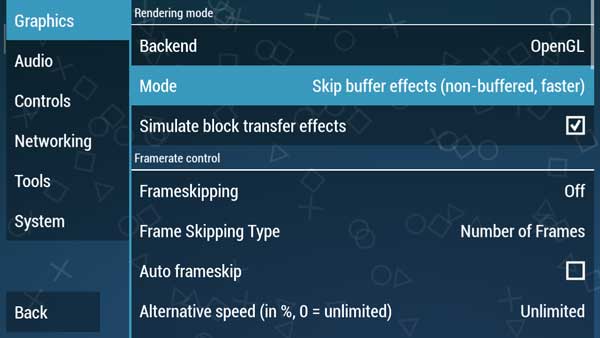 We continue to the Performance section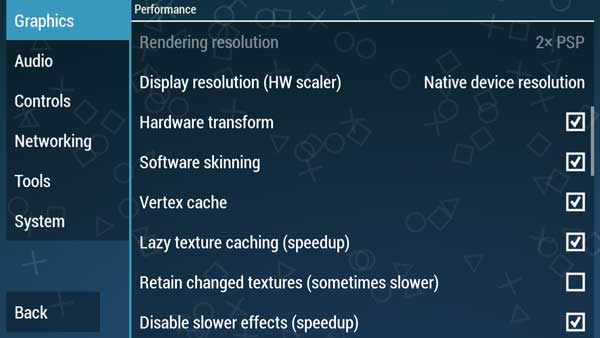 Check Lazy texture caching (speedup) and also Disable slower effects (speedup)
And in the Hack settings (may cause glitches)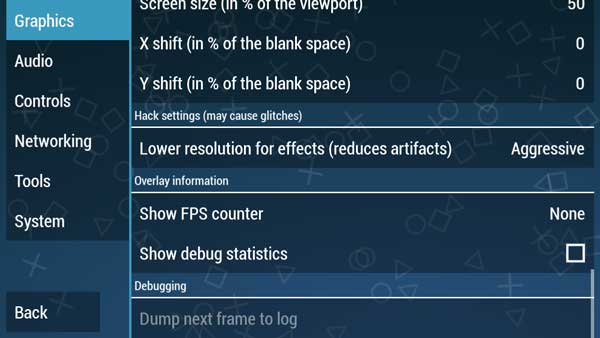 Lower resolution for effects (Reduces artifacts) we make Aggressive
# Step 2 – Audio Settings
In this audio section, we usually complain that we always experience broken sounds and also not smooth.
Actually, this is not happening in the Audio settings but occurs in graphics or tools settings that cause game settings to be slow.
For audio settings, we just need the settings below.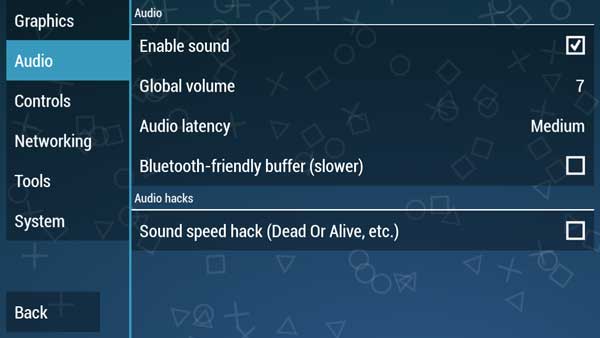 # Step 3 – Setting Tools
For this part, you just need to make sure whether the CPU core is in Dynarec (JIT) mode or not, how do you please refer to the steps below.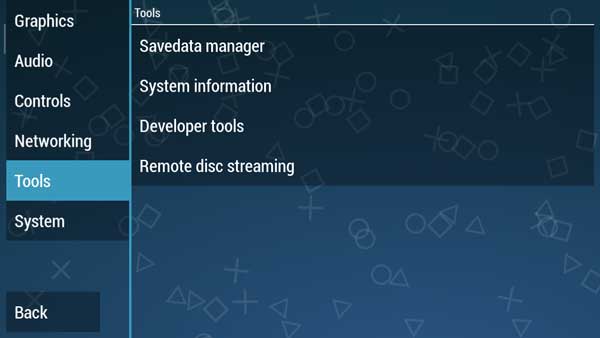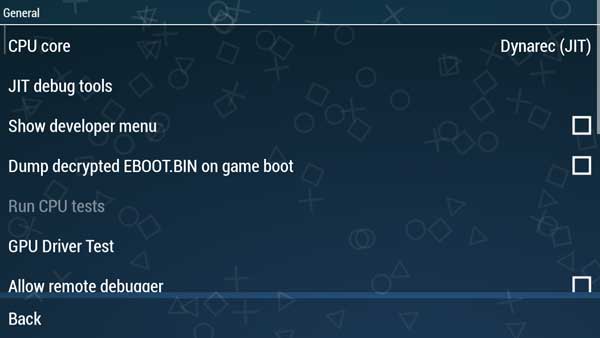 On the Tools menu, select Developer tools, and in the CPU core section make sure it's Dynarec (JIT).
# Step 4 – System Settings
And in the System section we actually don't need to make any changes, just look at the pictures below to adjust your PPSSPP Gold settings.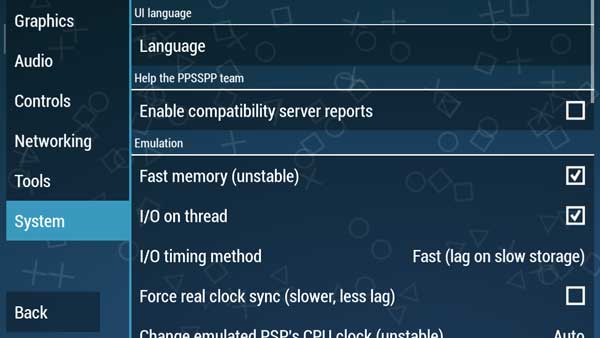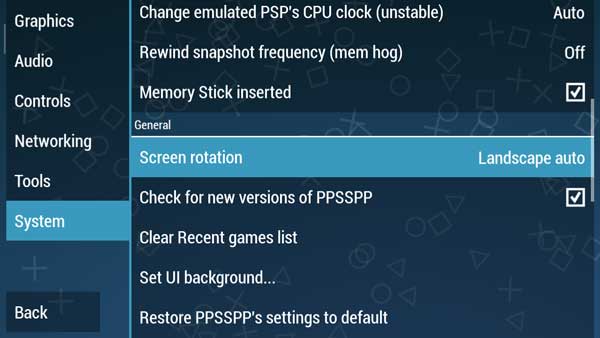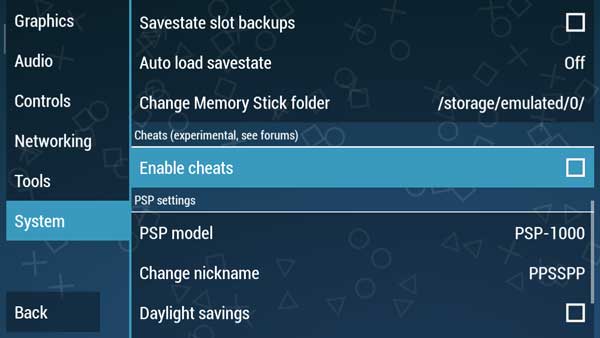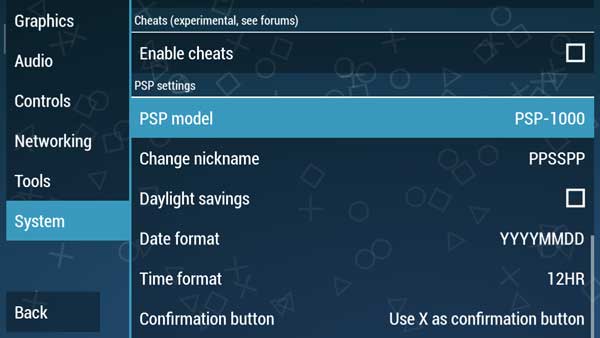 Please adjust the settings in your PPSSPP.
PPSSPP Gold is a more optimal version than the usual PPSSPP version. So actually in this version, we don't really have to change a lot of settings.
However, on certain devices, especially old-school phones with low specs, sometimes it really requires optimal settings to stay smooth when playing PSP games.
Read more:
Conclusion:
So, friends, these Above the best settings For PPSSPP for Android, which we recommend to play PSP iso games on Android so that it runs smoothly without lags. But sometimes there are still many who complain about slow games.
Don't forget to bookmark and always visit every day Technowizah.com because you can find here the latest Tech Computer Android games How-to Guide Tips&Tricks Software Review etc, Which we update every day.