5 Best Driver Updater Applications For Windows – Misconfigured and old drivers are one of the main causes of Windows crashes. Why not get an update by using the following best driver update applications?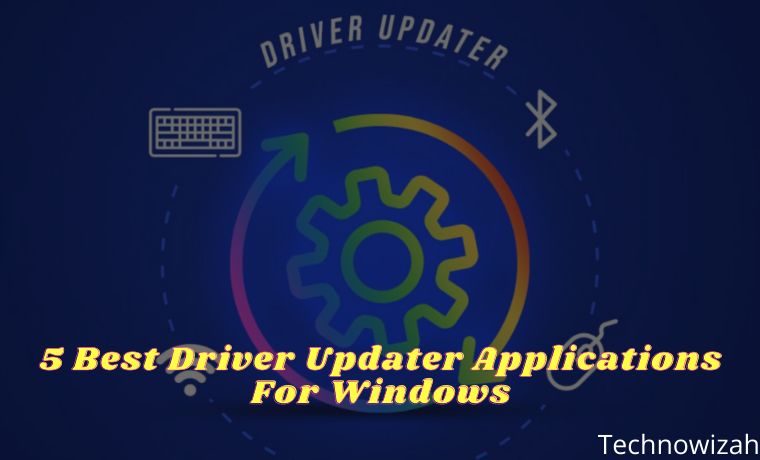 Best Driver Updater Applications For Windows PC Laptop 2023
Some of the most common problems you may encounter with your computer can stem from outdated drivers.
Read more:
However, an automatic driver update application can help make the whole process easier. Instead of having to search for every driver that needs updating, the driver app will do all the searching for you. Here are five of the best driver update applications.
#1. Driver Easy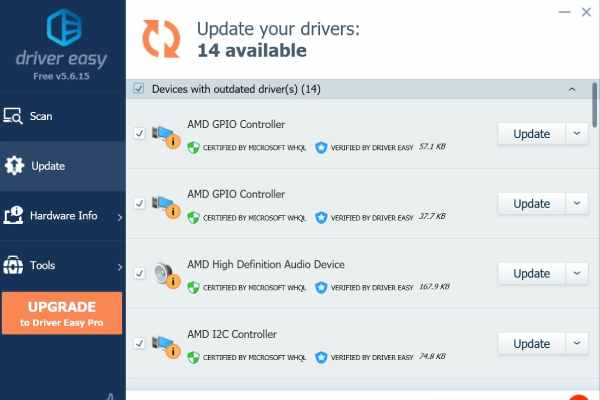 Driver Easy is an application that helps users find, install and manage drivers. It comes in three versions, although only two may be relevant to you. The first version of is the Lite version, which is completely free for some computers.
This version is able to search for your computer's drivers and detect missing, outdated, or incompatible drivers. After finding something wrong, the app then asks you to manually install the drivers.
The second version is the Pro version, of course, this version is not free. But when you buy it, you will receive a number of additional features such as automatic driver installation, faster download speeds, free technical support, and automatic system backups.
Visit:- Website
#2. Driver Booster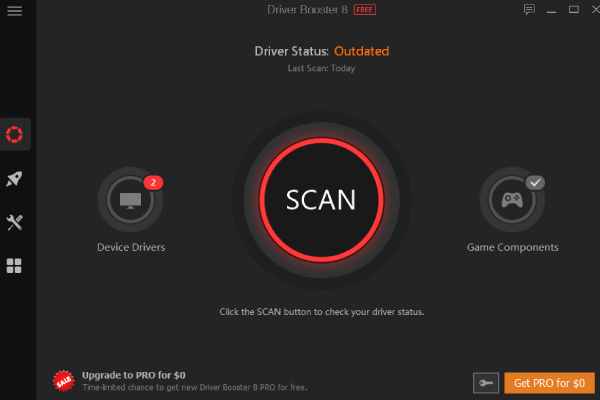 Similar to Driver Easy, Driver Booster comes in two separate packages. The free version of Driver Booster has a claimed driver database of more than three and a half million and allows its users to update or install drivers in just one click.
There is no manual installation of drivers here, even in the free version. In addition, this application is very fast to install your drivers.
The Pro version of Driver Booster also has its advantages. You will get improved download speeds in this version, as well as an expanded driver database of more than four and a half million. Automatic updates and backups are also included in this version.
And if you're looking for game components, hardware repair, or technical support, then the Pro version might be for you. Driver Booster Pro version also has offline driver updates if you need to download drivers first. Useful if you have an internet connection or need to update network drivers.
Visit:- Website
#3. Bit Driver Updater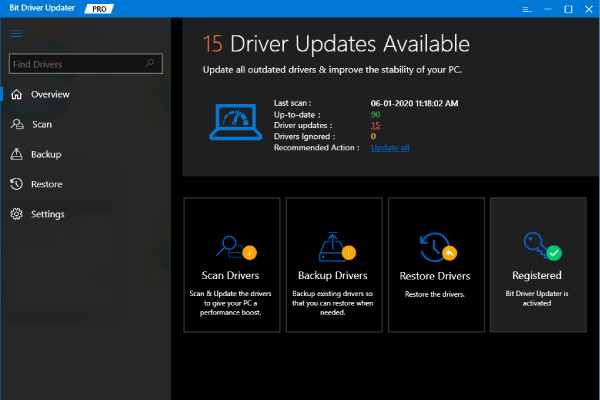 Bit Driver Updater is another great option for those of you who are trying to prevent Windows from crashing due to configured drivers. With Bit Driver Updater, you get a choice between a free and a Pro version. With the free version, you can get access to most of its features. With one click, Bit Driver Updater can scan its users' computers for any issues with their drivers.
From there you users can verify the driver information and install them one by one. Bit Driver Updater automatically backs up all drivers that existed prior to this process. However, it is worth mentioning that Bit Driver Updater only allows its users to backup individual drivers in the free version.
The Pro version has a number of additional features. Higher download speeds and a larger driver database are both included in this version, as well as one-click driver backup and installation. However, be careful, if you choose to buy the Pro version. Because Bit Guardian tries to combine its adblocker app with your purchase.
Visit:- Website
#4. Genius Drivers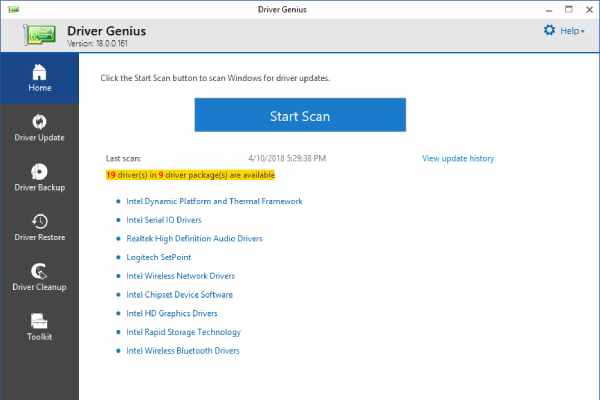 Driver Genius is almost the same as other best driver update applications, although there are three different versions. With the free version, you can update outdated drivers in one click, even if only for a limited time. You can also backup drivers easily.
The free version includes several other features such as cleaning useless drivers after updating and detecting hardware information. It works very fast.
The two paid versions of Driver Genius are the Professional and Platinum editions and most of the features are pretty much the same. Both versions have more options available for use, such as automatic updates and faster download speeds, as well as the ability to back up their users' drivers to a ZIP or EXE file. Technical support is also included.
The main difference between the two is that the Platinum Edition includes a System Booster and a System Cleanup. These features help optimize your PC system settings and remove junk files that might be eating up your disk space.
Visit:- Website
#5. DriverPack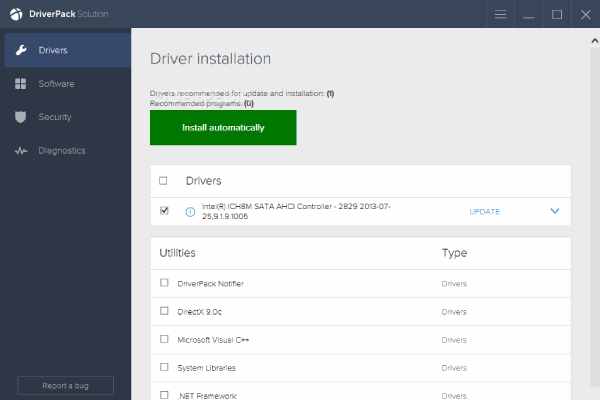 DriverPack is the best driver update application which is completely free. There is no premium version of this app. Although there are a number of ads as a result. The program works well, but sometimes it's slow. But you can still download and install any driver that needs updating in just one click.
The best thing about DriverPack is that it is ideal for new users who are not familiar with using driver update applications. Because the program is filled with helpful tutorials and complete guides on what to do.
This guide, however, is carried out by the talking robot head. DriverPack also features recommendations for useful apps as well as cleaning services that you might want to use.
Read more:
Visit:- Website
Conclusion:
So that's the best driver update application. Whatever the case may be, a driver update service is just one solution among many. Sometimes it's hard to figure out why Windows crashes, and a driver update service acts as one of the solutions.
There's always another option, of course, looking for the right driver manually, that's not a bad idea either. If you really can or are able to do it.
Don't forget to bookmark and always visit every day Technowizah.com because you can find here the latest Tech Computer Android games How-to Guide Tips&Tricks Software Review etc, Which we update every day.