16 Best Free Applications for Windows 10 You Must Install –  In the 2018 statement, Microsoft said that there are more than 35 million applications on the platform. The sheer number of apps makes it difficult to know which ones you are worth installing. To make things easier for you, here is a list of the best free Windows 10 applications that you can install for free, such as applications for playing videos, editing photos, web browsers, and so on.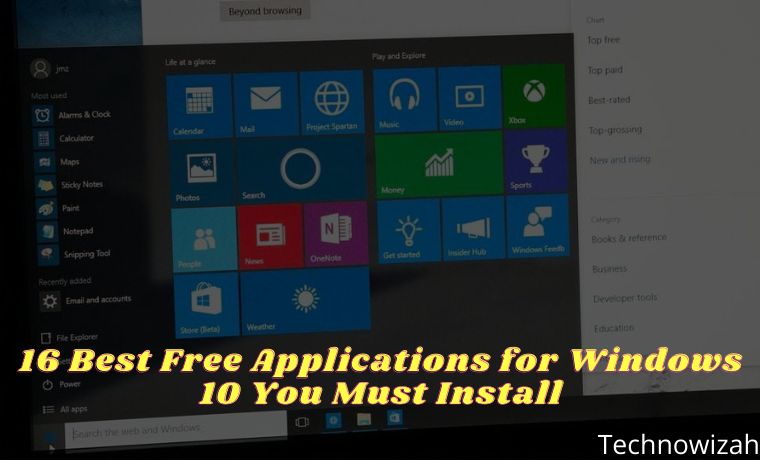 16 Best Free Applications for Windows 10 You Must Install 2023
When you download some of these applications, you will have the option to download the 32-bit or 64-bit versions.
Read more:
#1. Google Chrome: Best Web Browser for Windows 10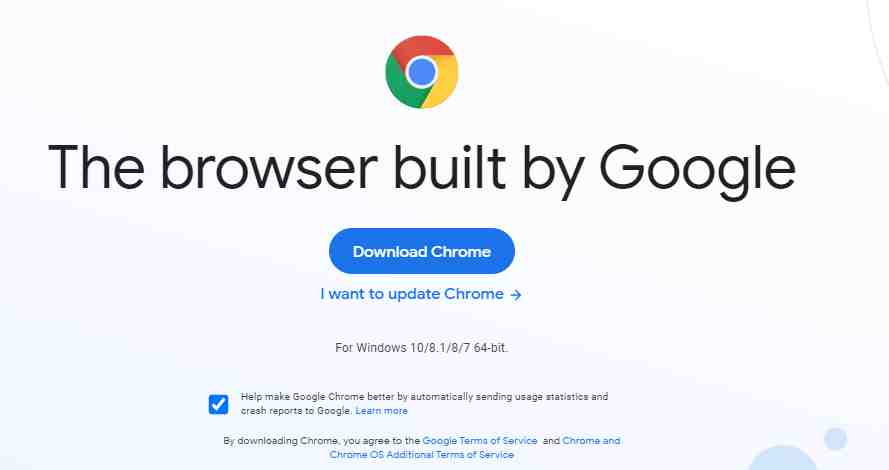 Google Chrome is the most popular web browser for Windows 10 today because of its simple and intuitive interface. Chrome is also one of the fastest browsers ever, and has lots of great features to protect your privacy online,
With Chrome, you can sync all your bookmarks, browsing history, saved passwords, extensions, and more across all your devices. All you have to do is sign in to Chrome from your computer, tablet, or phone, and you'll have the same data and settings on all of those devices. It's also easy to personalize Chrome with over 188,000 extensions, which is more than any other web browser.
Download: Google Chrome
#2. VLC: Best Free Multimedia Player for Windows 10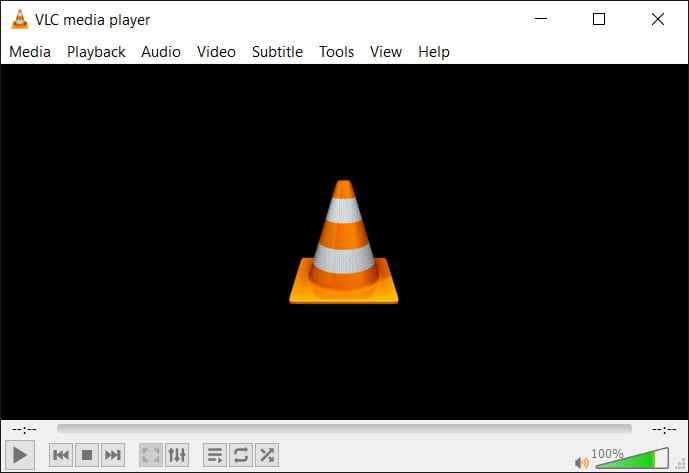 VLC is one of the best Windows 10 apps for playing videos and other media because of its powerful features. VLC is a free and open-source multimedia player that can decode various video files, from MPEG to MKV files and the like. VLC can also play DVDs and CDs, and even supports a number of streaming protocols.
VLC makes it easy for you to watch videos however you want. For example, you can watch part of the video before the download is complete. If you get a video in a ZIP file, you can watch it without having to extract each file. Apart from that, there are tons of extensions, skins, and hotkeys that make VLC one of the most customizable media players available.
Download: VLC
#3. Foobar 2000: Best Free Music Player for Windows 10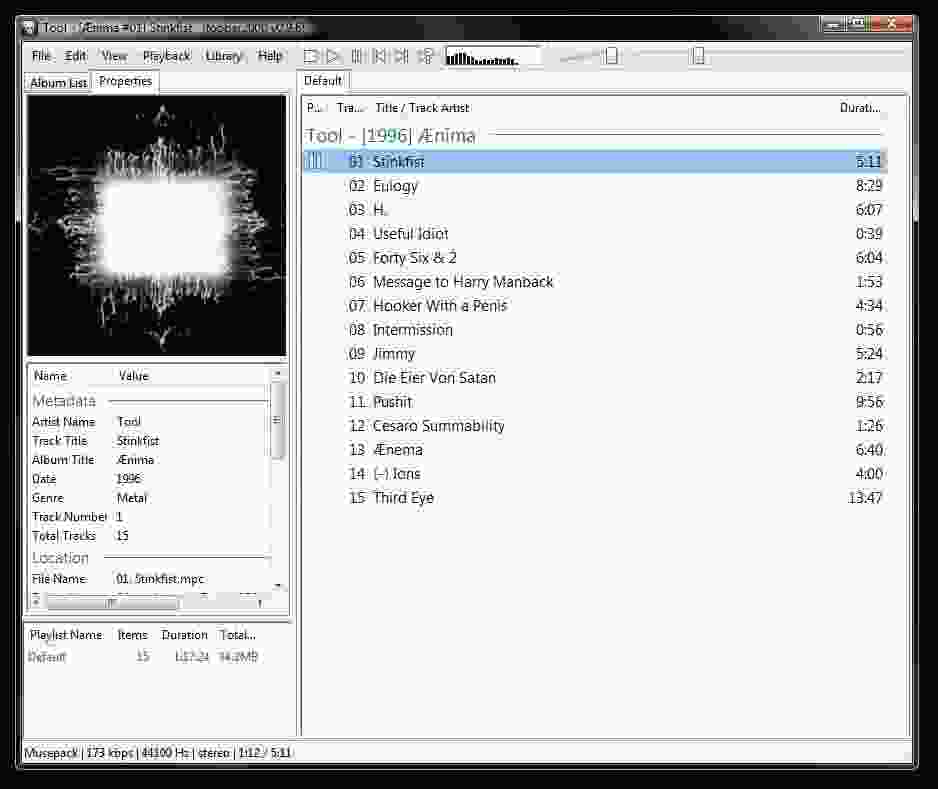 Another application that has stood the test of time is foobar2000. This free audio player for Windows 10 lets you turn your CDs into MP3s and organize them into libraries. Originally released in 2002, foobar2000 can play almost any audio file format, from MP3 to FLAC files. Support for more formats is available from the foobar Components Database.
Managing your music library is very easy with foobar2000, as you can rename, copy, or delete files in batch mode. Audiophiles with foobar equalizer have 17 bars instead of five or 10. Foobar's stable music conversion and playback capabilities make it one of the best Windows 10 apps for music lovers.
Download: Foobar 2000
#4. Malwarebytes: Best Free Anti-Malware App for Windows 10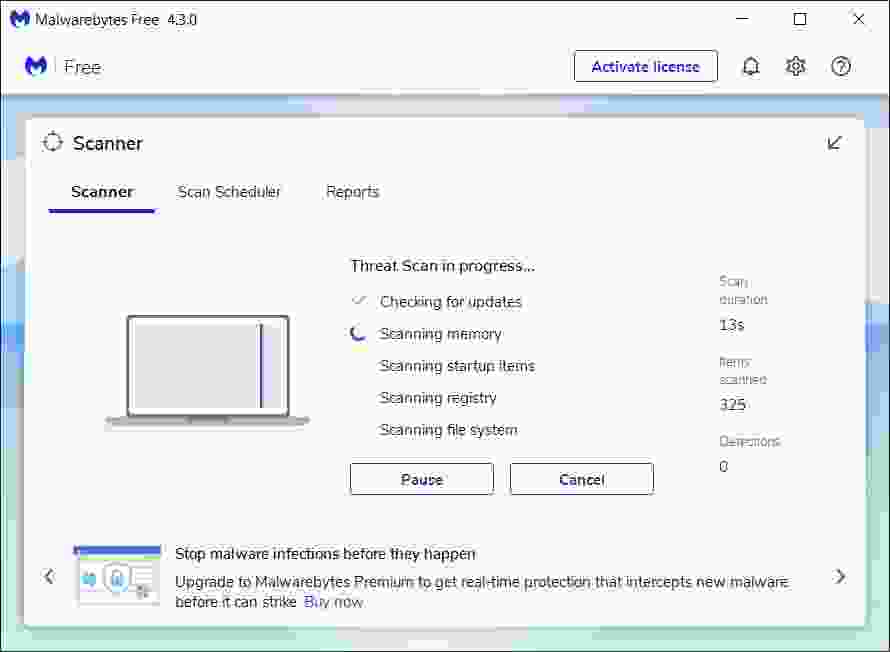 If you want to protect Windows 10's privacy and security, you need to install Malwarebytes. This free Windows 10 application makes it easy to scan any kind of malware (or malicious software) and remove it from your Windows 10 computer. In fact, Malwarebytes claims that the app found threats on 39 percent of devices that had anti-virus installed.
If you want real-time protection, you'll need a premium subscription, which typically costs $ 39.99 a year. The most expensive plan costs $ 59.99 per year and lets you use Malwarebytes on up to five devices at once. This app also works with Mac computers and iOS and Android devices.
Download: Malwarebytes
#5. LibreOffice: Best Free Alternative to Microsoft Word for Windows 10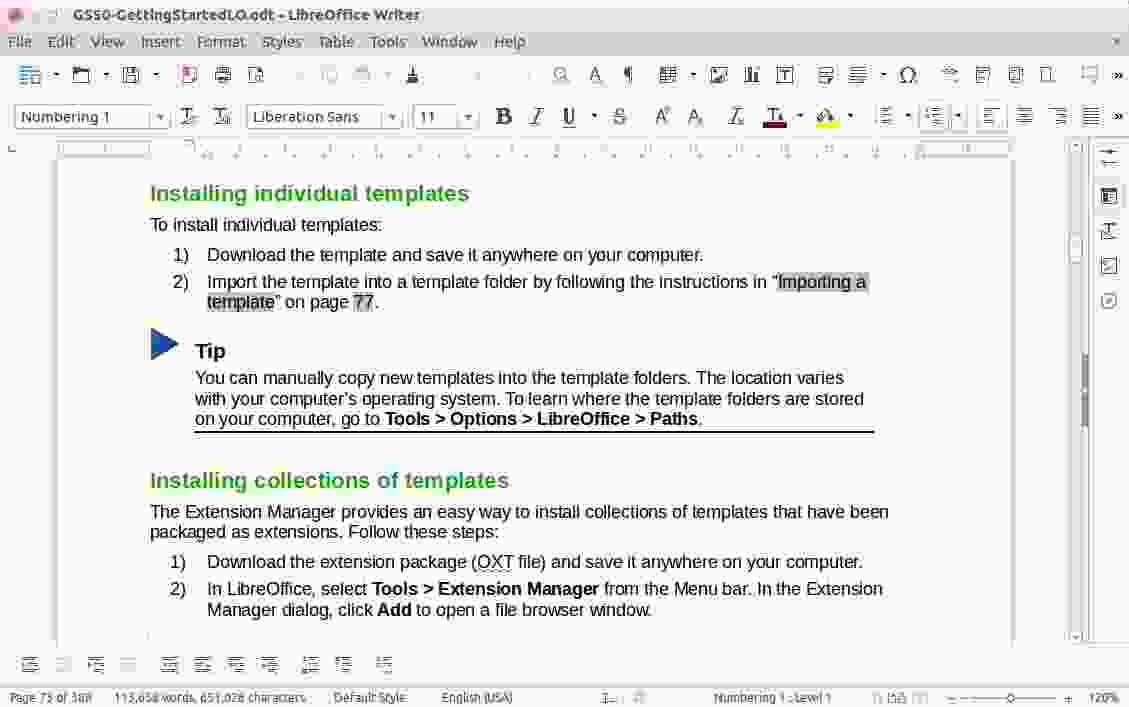 If you want a document processing application, but don't want to pay for Microsoft Office, LibreOffice is the alternative. This LibreOffice app has all of the same features you'll find in Microsoft Word, and you can even save documents and open them with Microsoft Word. This app also comes with alternatives to Excel, PowerPoint, and more.
Download: LibreOffice
#6. Microsoft Sticky Notes: Best Notes App for Windows 10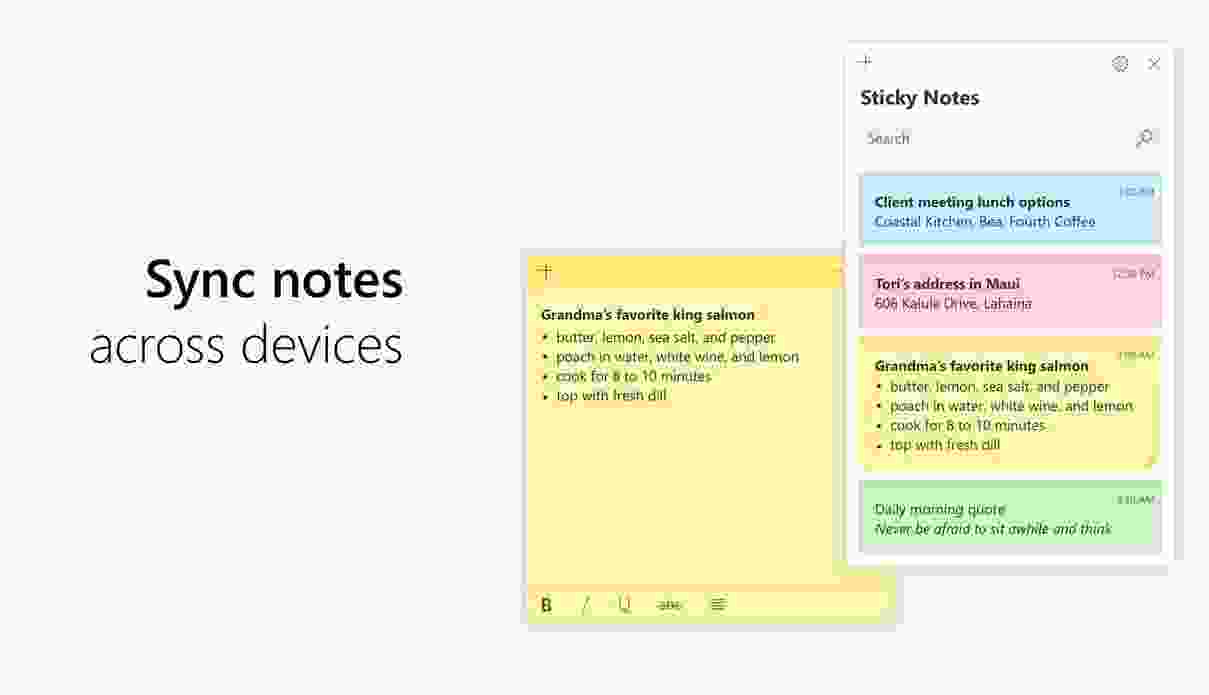 If you are looking for a simple application that will allow you to take notes on your Windows 10 computer, Microsoft Sticky Notes is your best choice. Just like a traditional notepad, you can use this application to take notes and then "paste" them on your desktop.
Apart from the old-school way of taking notes, this Microsoft Sticky Notes application also has other cool features. For example, you can attach photos to your notes, sync them across all your devices, and turn them into reminders for Cortana, Microsoft's own virtual assistant. The app can also detect an address or phone number, so when you tap or click on it, the corresponding app will open. For example, when you tap an address in a note, the Maps app is displayed.
Download: Microsoft Sticky Notes
#7. Flipboard: Best News Aggregator and Social Media App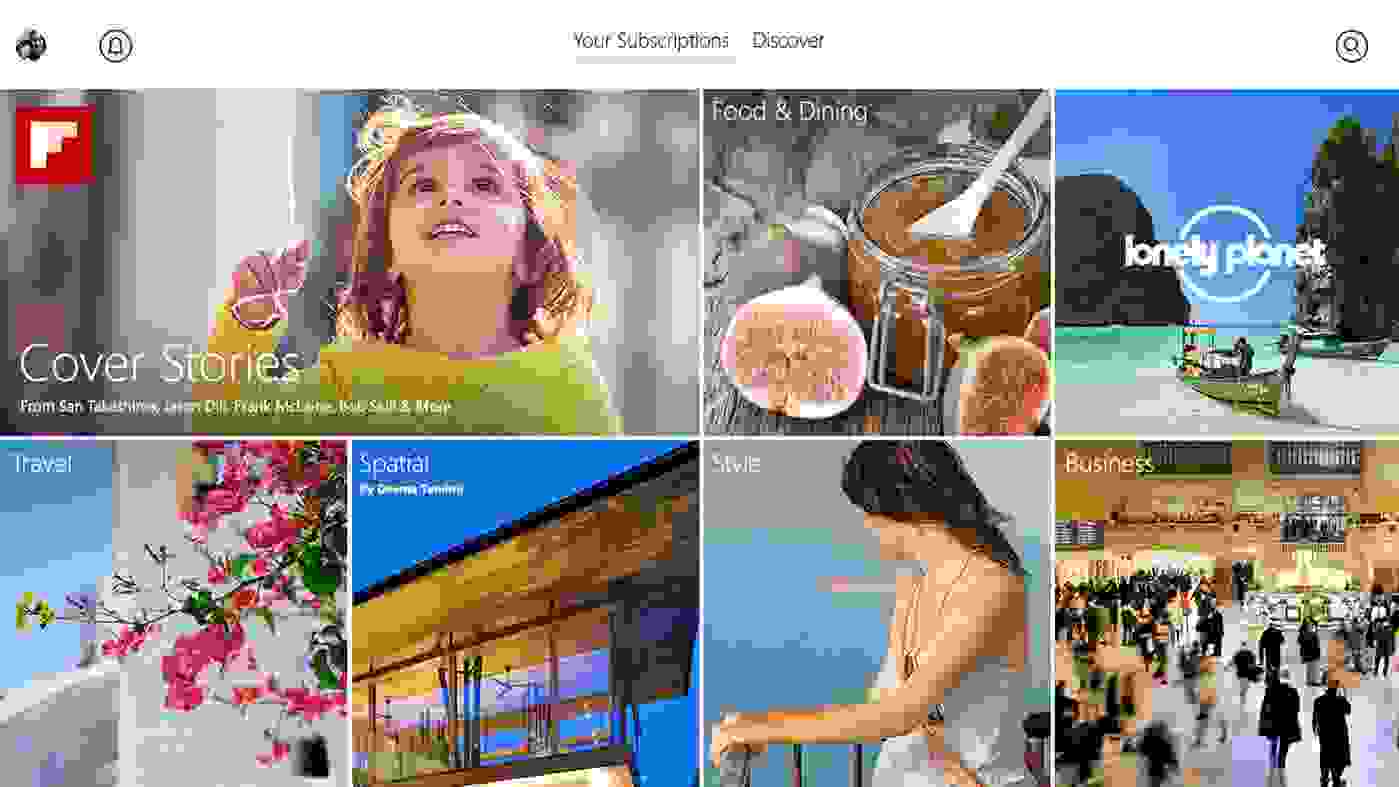 If you want one app that combines all your social media news and updates in one place, Flipboard is one Windows 10 app that you can use. This free application collects everything you think is important and combines them into a personal magazine. That means you don't have to switch between apps and websites to keep up with the news or see what your friends are up to.
Flipboard is easy to use and customize. You can add any topic or source that interests you, and the app allows you to flip through stories in a cool magazine format. And, to keep up with your social media developments, you can also connect your Twitter, Facebook, Instagram, and other social media accounts.
Download: Flipboard
#8. Zoom: Best Windows 10 Video Conferencing App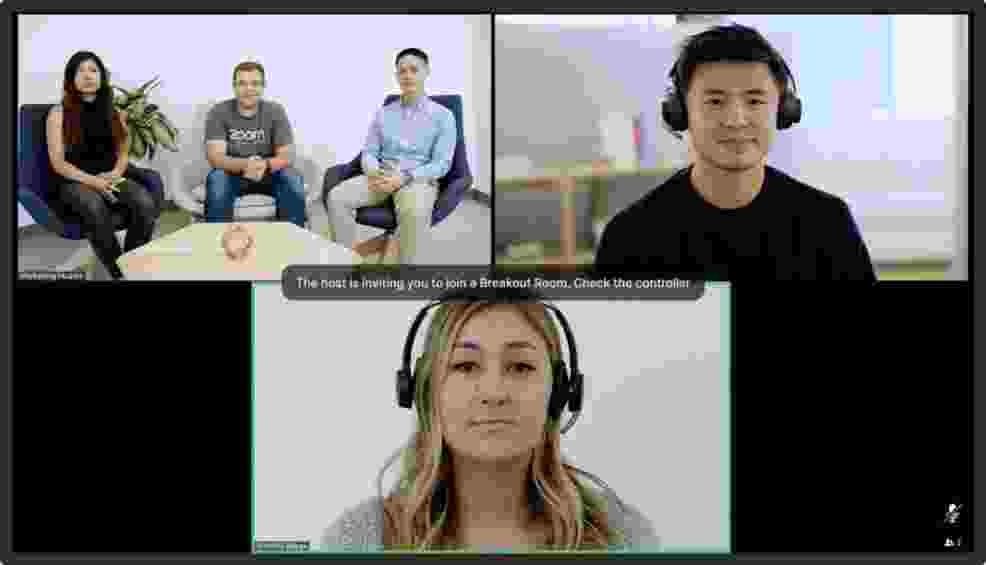 Zoom is one of the best Windows 10 apps for keeping in touch with family, coworkers, and friends. The Zoom Meeting app allows you to video chat with up to 100 people for up to 40 minutes at a time. If you don't want to be limited by time limits, you can also sign up for a paid plan, which comes with many other features for personal and business use.
Other features that make Zoom a great video conferencing app include screen sharing, meeting recording, and automatic transcription. This app also has plugins and is available as a browser extension. You can also customize and add a virtual background on Zoom.
Download: how to record zoom meeting without permission
#9. Adobe Photoshop Express: Free Windows 10 Photo Editing App
Adobe Photoshop Express is the best free photo editing app that you can download on your Windows 10 PC. With great features to add a touch to your photos, it's easy to use and will be a great addition to your Windows 10.
With Photoshop Express, you can add filters to your photos, remove red-eye and blemishes, crop, adjust contrast and exposure, add borders or backgrounds, and much more. You can also turn your photos into collages or batches for that extra artistic touch.
Download: Adobe Photoshop Express
#10. LastPass: Best Free Password Manager App for Windows 10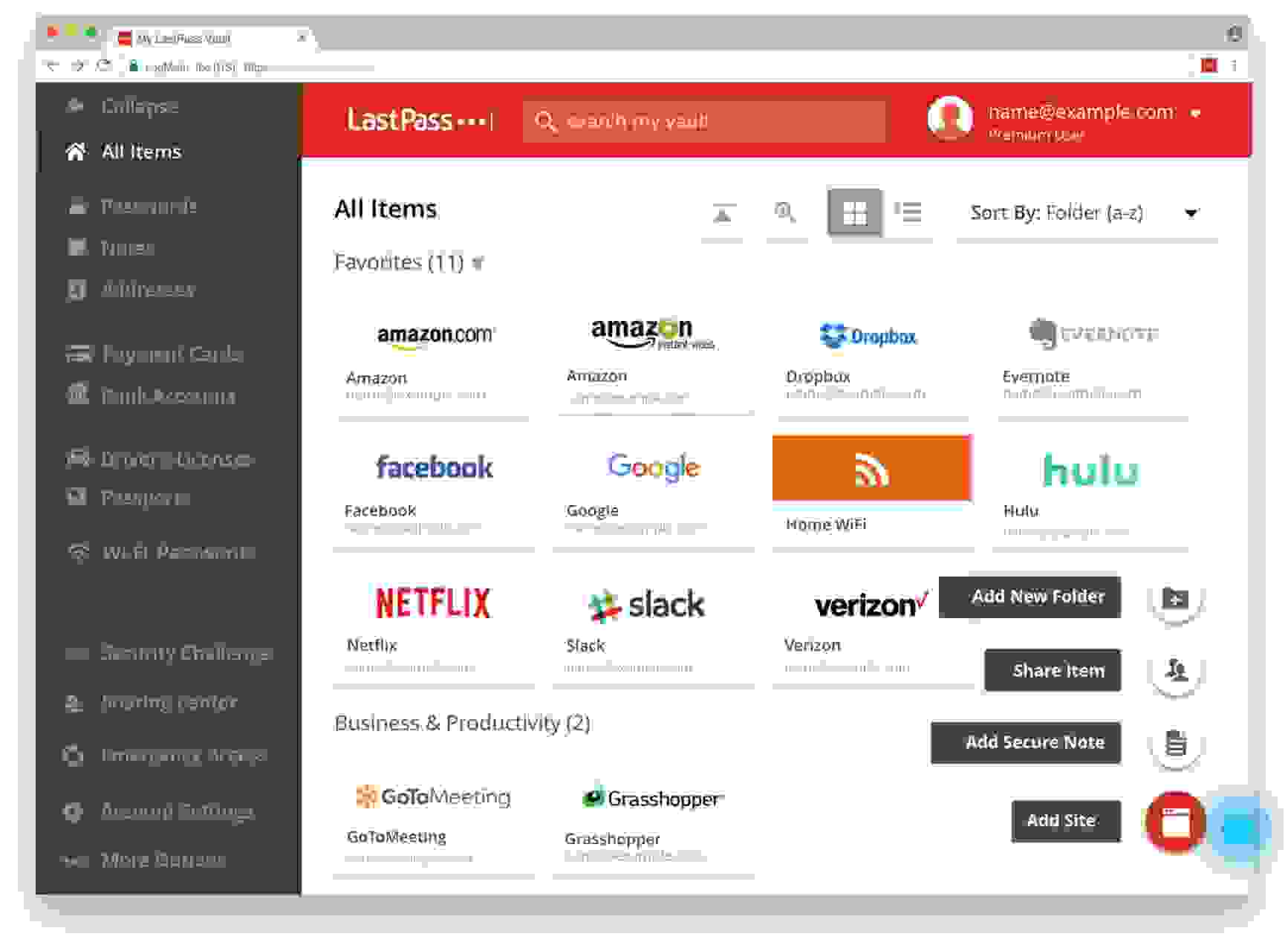 If you keep forgetting passwords, LastPass is one of the best apps you can get. A free LastPass app for Windows 10 that stores all your passwords in one place, so you only need to remember one password. This way, you can create different passwords for all the sites you visit, which will prevent hackers from accessing all of your information if they happen to breach one site.
LastPass will also generate strong passwords for you, autofill your passwords, store your payment information, and much more. LastPass also works for Mac computers and iOS and Android devices, so you can sync your passwords across all devices.
Download: LastPass
#11. Dropbox: Best File Hosting App for Windows 10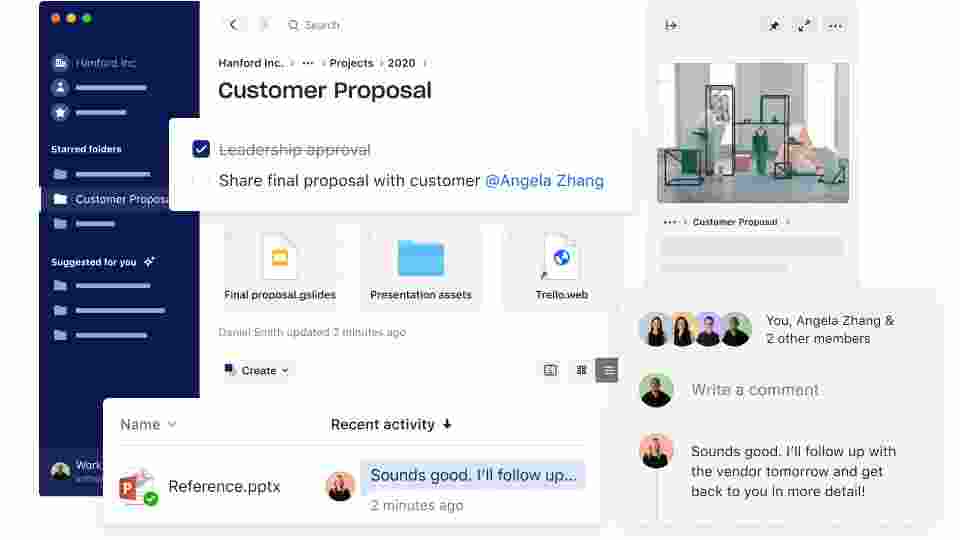 Dropbox is a free application that lets you store files in the cloud so that you can access them from other devices. With Dropbox, you can back up photos, documents, and other important files, so you can restore them in case something happens to your computer.
The Dropbox Basic subscription is free but only comes with 2 GB of storage space. You can also pay $ 10 a month for up to 2 TB of storage or $ 20 a month for unlimited storage. With the free Dropbox plan, you can create, share, and edit Microsoft Office documents and chat with other Dropbox users. Dropbox works with Windows 10 and Mac computers, iOS and Android devices, and even web browsers.
Download: Dropbox
#12. Mozilla Thunderbird: Best Free Email App for Windows 10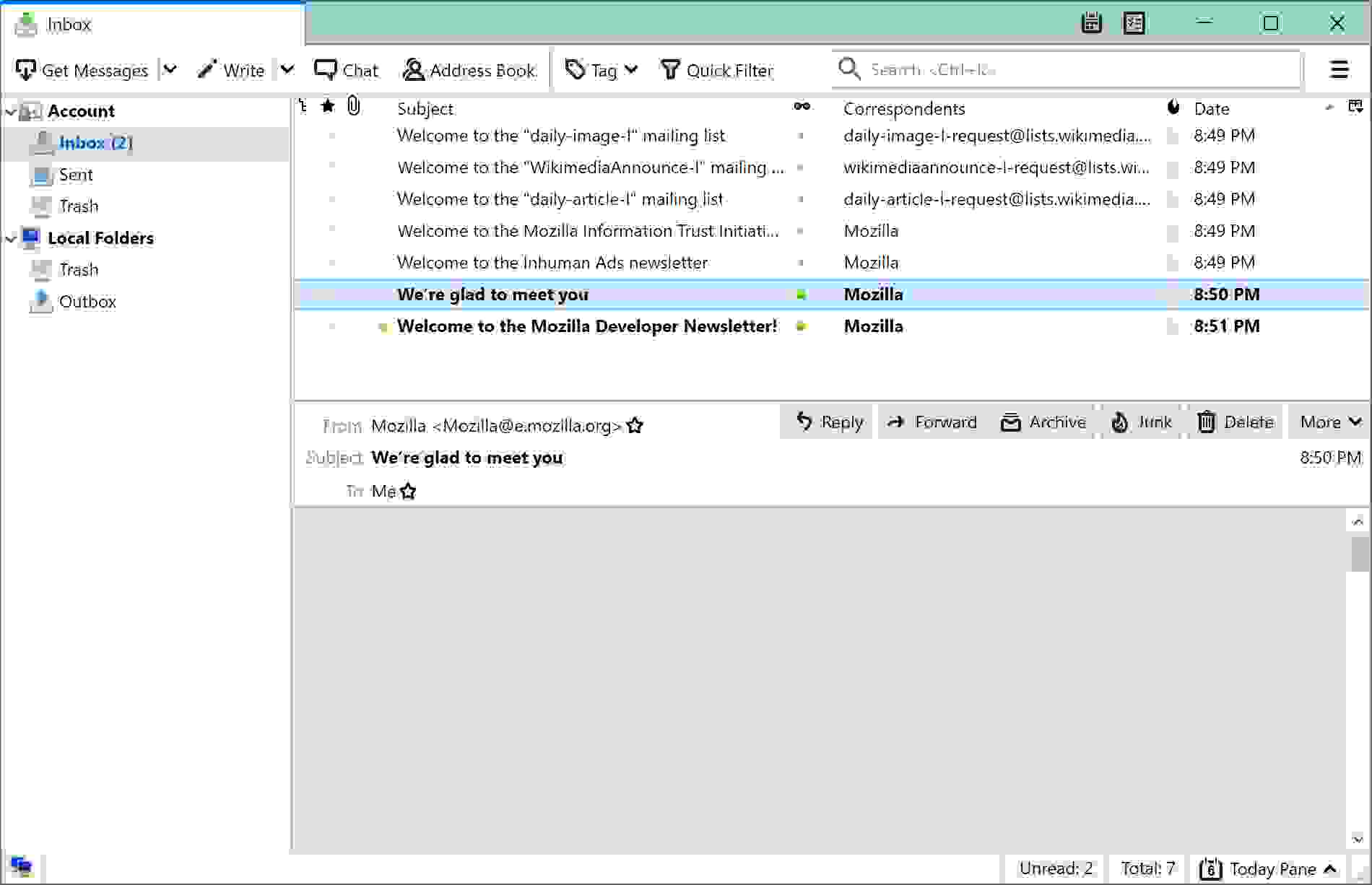 Instead of checking email with the built-in Windows 10 Mail app, you can give Mozilla Thunderbird a try. This free email application helps you manage multiple accounts. Its Smart Folder feature allows you to combine inbox, sent email, and archive folders in one view.
If you're looking for a specific email, you can use the Quick Filter Toolbar to sort messages by date, tag, or contact. To protect your privacy, Thunderbird warns you about phishing attempts. Also, it can block emails that collect information about you when you open them.
Download: Thunderbird
#13. 7-Zip: Best Application for Extracting or Compressing Archived Files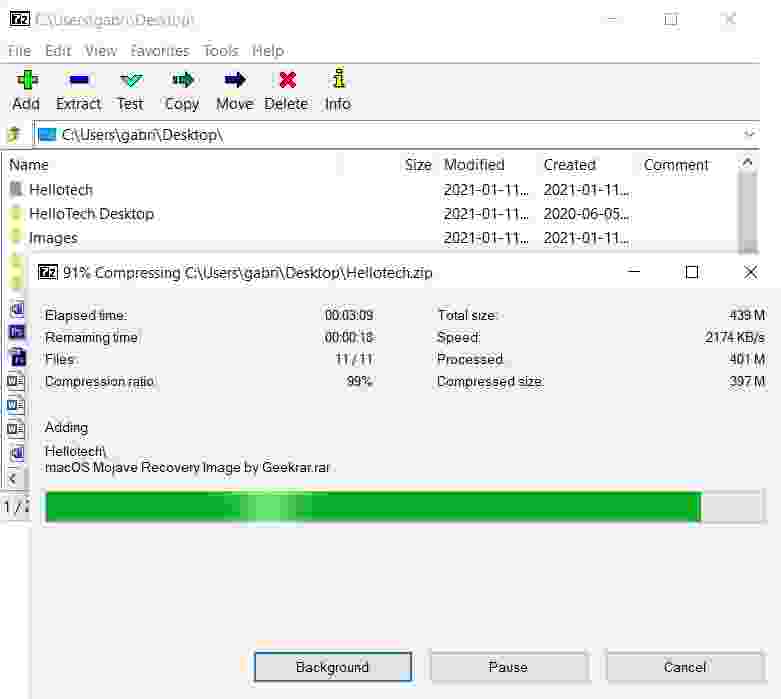 Have you ever received an email with an attachment that you couldn't open on your computer? If so, 7-ZIP is one of the best apps you can download. The 7-ZIP app makes it easy to extract almost any compressed file type on your Windows 10 PC, including ZIP, RAR, ISO, TAR, and other files.
With 7-Zip, you can also compress files before sending them if they are too large to send in an email attachment. Apart from compression and extraction, 7-Zip also lets users add password protection or create self-extracting files.
Download: 7-Zip
#14. FlashbackExpress: Best Screen Record for Windows 10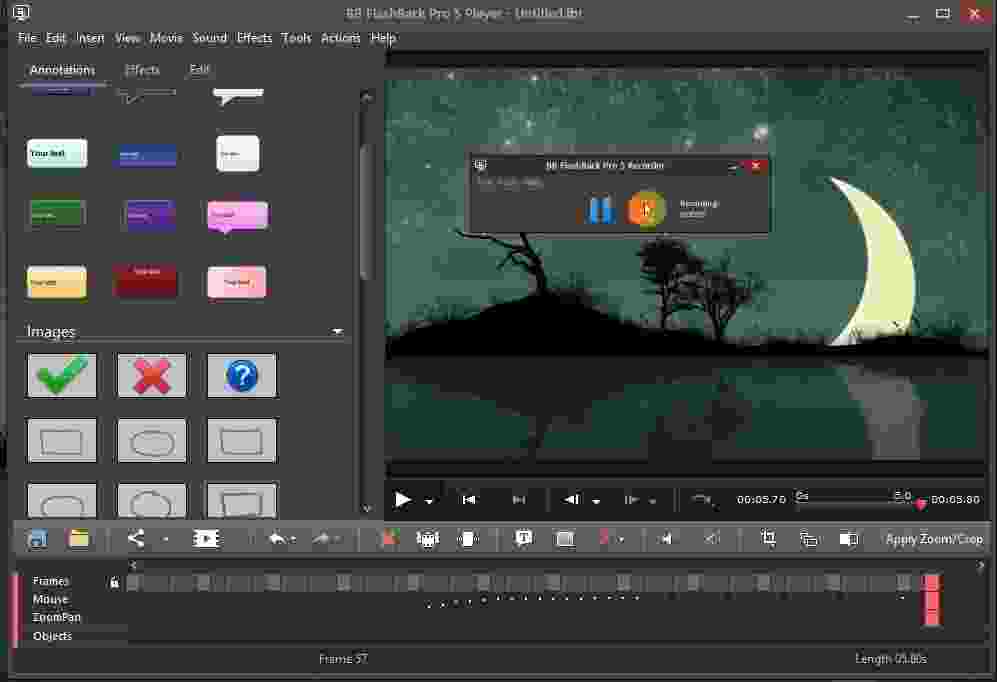 If you want to record your screen, FlashBack Express is one of the best Windows 10 apps you can get. This app lets you take screenshots or webcams and even record audio. The free version gives you access to the screen recorder component only, while the paid version includes a suite of edits.
Screen recorder lets you record windows, the entire screen, or just specific areas – indefinitely. In addition, you can set predefined start and stop times for screen recording, even when you are not at the computer. This is useful for webinars and online events. The finished product is a watermark-free video that you can share on YouTube or download as MP4, AVI, and WMV files.
Download: FlashBack
#15. OneCalendar: Best Calendar App for Windows 10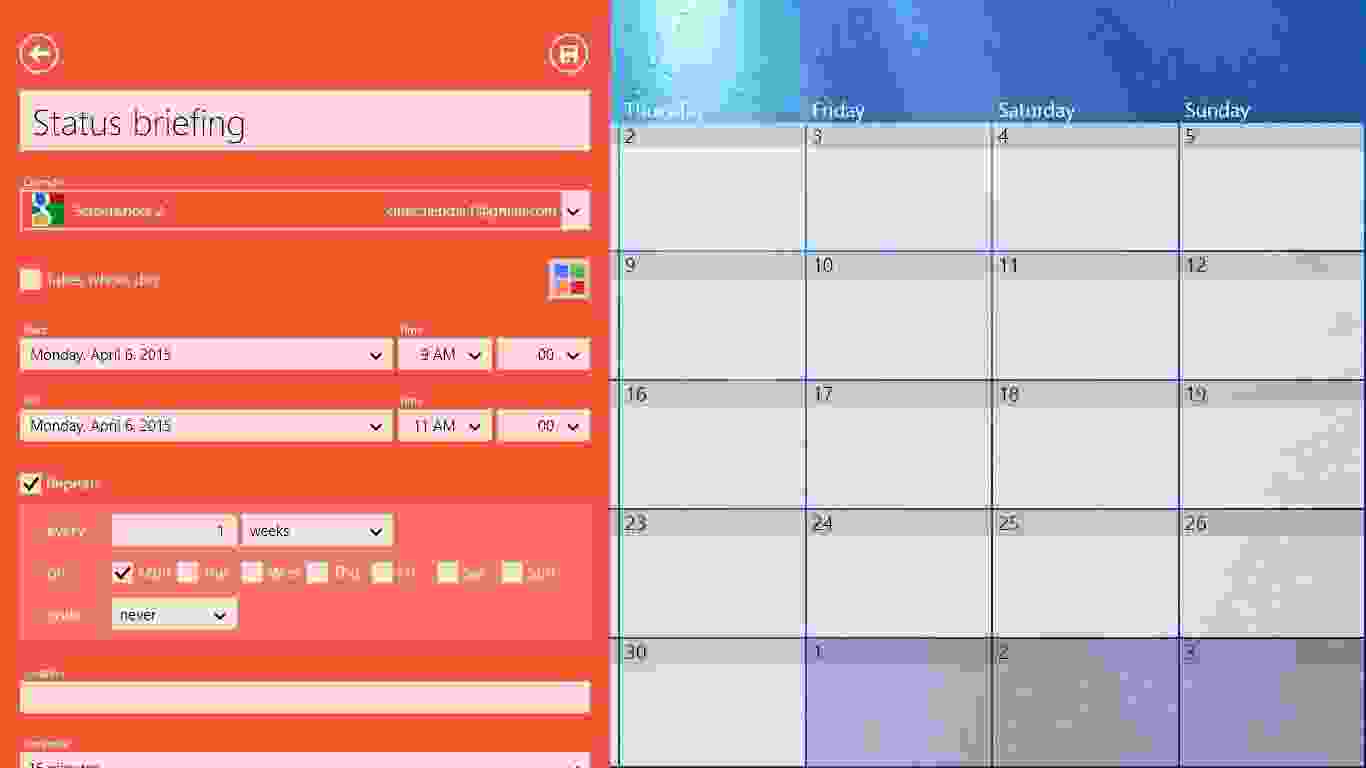 It may take some time to switch between different calendars. But with one calendar, you can add up to nine online calendars from Google, Windows, Outlook, and more. Apart from daily, monthly, and yearly views, OneCalendar also has other important features to ensure you never miss an appointment.
Download: OneCalendar
#16. PDFescape: Best PDF Editor for Windows 10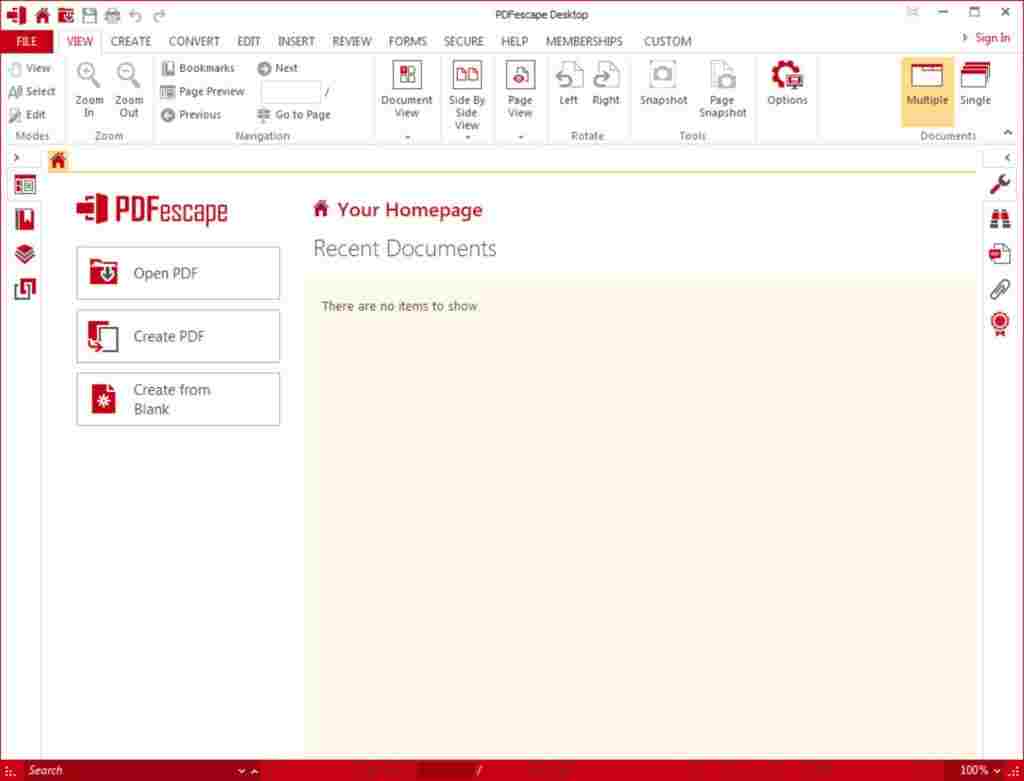 Using industrial PDF editor tools is usually very expensive. Fortunately, PDFescape offers a pocket-friendly alternative. This freemium application has both online and desktop versions with varying feature sets.
You can use the online version as long as the file size is less than 10 MB and the length is less than 100 pages. The desktop version of Windows 10 lets you create PDF files from more than 300 file types and a variety of sources, such as clipboards, scanners, or even URLs.
On the other hand, the Premium version lets you edit text and images, combine PDF files, and convert PDF to other formats. With the Ultimate plan, you get all the Premium features plus encryption, editorial, and e-signature.
You can get PDFescape Desktop for free. The Premium version costs $ 2.99 per month, while the Ultimate version costs $ 5.99 per month.
Download: PDFescape
Read more:
Conclusion:
Thus the discussion about the Best Free Windows 10 Applications that can be installed on your favorite computer.
Don't forget to bookmark and always visit Technowizah.com every day because you can find here the latest Tech Computer Android games How-to Guide Tips&Tricks Software Review etc, Which we update every day.