How to Enable and Disable Tablet Mode in Windows 10 – By default, Windows 10 automatically switches to tablet mode when you reconfigure a PC that was converted to a tablet form. If you prefer to enable or disable tablet mode in Windows 10 manually, there are several ways to do it.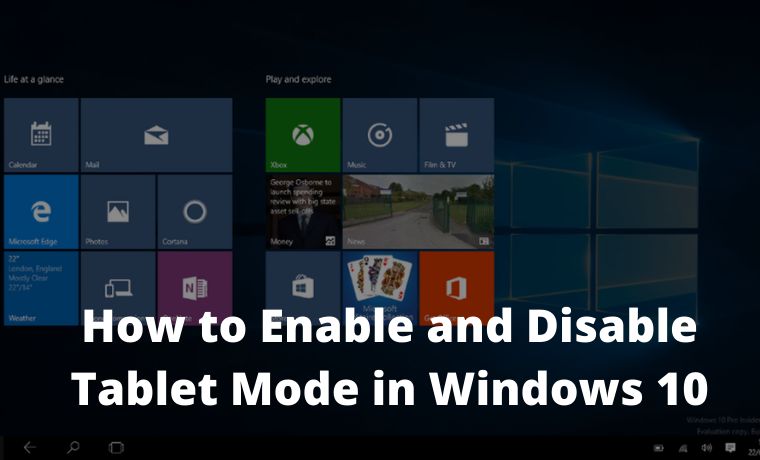 How Tablet Mode Works in Windows 10
If you're using a 2-in-1 convertible laptop that can change from a laptop form factor with a keyboard to a tablet – whether by removing the keyboard, folding the screen back, or some other action, Windows 10 tablet mode will trigger automatically when you perform that action.
Read more:
If you don't like this feature and want to disable it, you can change it easily in Windows Settings. Simply open " Settings " and navigate to System> Tablet, then select " Don't switch to tablet mode " in the drop-down menu.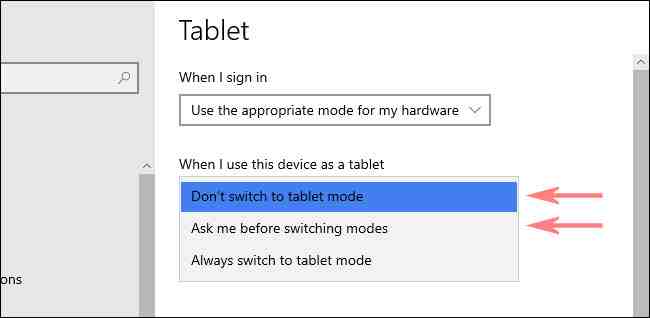 After automatic tablet mode is disabled, you can trigger tablet mode manually using the method below.
Switch Tablet Mode Using Action Center
If you want to manually enable or disable tablet mode, Windows 10 Action Center is probably the fastest way. First, open the " Action Center " by tapping or clicking the notification button in the corner of the taskbar. When the Action Center menu appears, select the " Tablet Mode " button.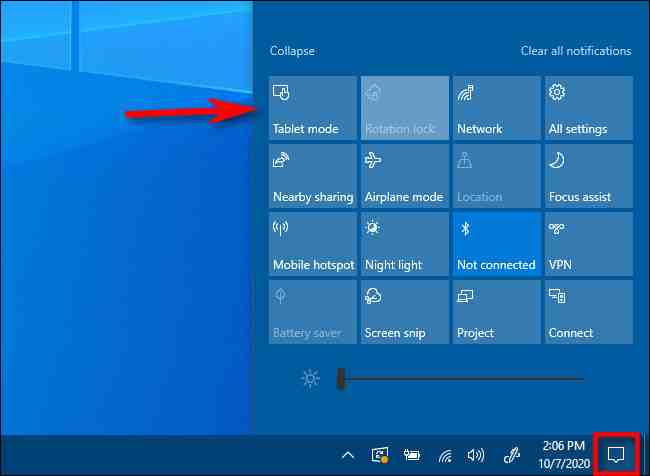 This button acts as a toggle: If tablet mode is off while you are using it, the button turns it on. If tablet mode is on, the same button will turn it off.
Switch Tablet Mode Using Windows Settings

You can also enable or disable tablet mode using Windows Settings. First, open " Settings ", then go to System> Tablet.
In the " Tablet " settings, click on "Change additional tablet settings".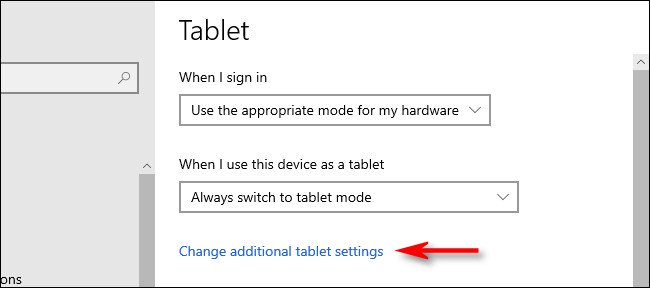 In "Change additional tablet settings", you will see a button labeled "Tablet mode". Turn on " On " to enable tablet mode, and " Off " to disable tablet mode.

After that, exit the settings. And remember that you can switch to tablet mode more quickly using the Action Center shortcut shown in the previous section.
Don't forget to bookmark and always visit every day Technowizah.com because you can find here the latest Tech Computer Android games How-to Guide Tips&Tricks Software Review etc, Which we update every day.