8 Ways To Fix WiFi Authentication on Android – Have you ever experienced connecting to a network and experiencing WiFi authentication errors? If you experience this, there is no need to panic.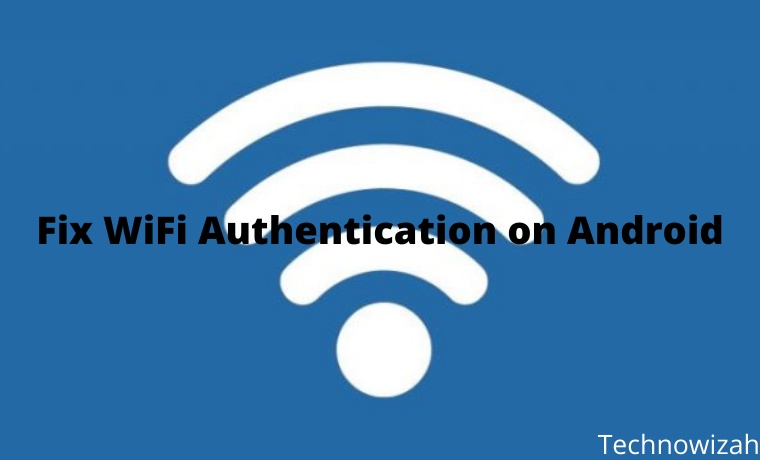 How To Fix WiFi Authentication on Android 2023
It can happen even if you have connected to that WiFi network before.
These problems are not always serious, and in most cases, can be easily fixed.
Read more:
Cause Authentication error Occurs
Authentication errors occur when your device cannot successfully connect to a WiFi network even though you are using the correct password.
Under normal circumstances, your phone will automatically connect to WiFi if you've connected to that network before.
You may run into problems if you have an unstable signal, which you can boost using a cell phone signal booster.
If you accidentally turn on Airplane mode, then your phone will not connect to any network.
But sometimes, the problem is more than that.
Following are some common reasons why you get WiFi authentication errors:
1. Latest device update
2. Router malfunction
3. Unstable network connection
4. The number of users who can use WiFi is limited
How to Fix WiFi Authentication Problems On Android
There is a simple method to fix authentication problems.
The exact solution depends on what caused the error.
Following are some common solutions that you can easily try.
#1. Forget and Rejoin WiFi Networks
The most common solution to authentication errors is to reset the WiFi connection.
Usually, deleting the (problematic) WiFi network and then reconnecting can solve the authentication problem.
Here are the steps to do it.
Step 1: Open the WiFi option in Settings
Go to Settings and look for Wireless & Networks. Some smartphones even have Connections. Tap on this and go to WiFi options.
Step 2: Find the problematic network
Once you click on the WiFi option, you will see a list of nearby WiFi networks, including the ones you have previously connected to. Tap the network that has a problem with your connection.
Step 3: Tap Forget
When you select a network, you will see the Forget Network option.
Tap this to reset the selected network settings.
Once reset, return to the previous screen and tap on your network.
Enter the password for your WiFi network and tap Connect to rejoin the network.
#2. Toggle Airplane Mode
One way to solve WiFi authentication errors is quite easy is to change the airplane mode on your Android phone.
When you do, your phone is disconnected from all the networks you connect to.
After that, you disable airplane mode to reconnect to your chosen WiFi network.
This method won't guarantee fixing the error, but since it's easy and doesn't take much time, it's worth a try.
Here's how:
1. Open the Settings app on your Android phone.
2. Tap on the option that says WiFi & internet. This option may have a slightly different name depending on your Android device.
3. Turn the switch for Airplane mode to the On position.
4. Wait for about a few minutes, then turn the switch back to the Off position.
Your phone should now be connected to a nearby saved WiFi network.
To access airplane mode more quickly, drag down from the top of the screen twice to access the Quick Settings panel and tap the Airplane mode item.
#3. Check Wi-Fi Password
Entering the wrong WiFi password can be the cause of the WiFi authentication error.
If your password is the WiFi you entered, or if someone has changed it, you must find the correct password for your WiFi.
If you don't manage the network, ask someone who knows the password for the WiFi you want to connect to your phone.
If you are a WiFi picker and forgot the password, you can go to your router's settings menu and find the password for yourself:
1. Open a browser and access your router's settings page by entering its IP address.
Usually, this is 192.168.0.1, but it varies by device.
Enter the address in the address bar and press Ente.
If that doesn't work, see our beginner router FAQ for help.
2. Your router will ask you to enter its login details.
This password is usually different from the password you used to join the WiFi network.
Usually, the default login details are an admin or admin/password, but if you have changed it, please enter the correct admin name and password.
Check routerpasswords.com to find the default if you don't know it. login to the router
3. Once you are logged in, click on Wireless Settings in the list of options.
It might be a different name than the one on your router, but it's not really that different.
4. Click Wireless Security in the left sidebar and you will find a field named Security Key in the right-side panel. This field contains the password of your WiFi network.
5. Enter the newly found password on your Android phone and it should be connected to the network as usual.
If you can't see your existing password, change it to a new password and enter it on your phone.
If you can't use the above method, you can find your Wi-Fi password using Windows 10.
#4. Restart Router
If the first 3 methods don't work, the problem may be due to the router itself.
Restarting the router might work and restore the internet connection.
There are 3 ways to restart your router, depending on the type of router you are using. They are as follows:
Step 1: Unplug the power cord
For regular routers, the best and most common way to restart is to unplug the power cord.
Doing this will turn off the router. Wait a few minutes before reconnecting the power cable and turning on the router again.
Step 2: Restart using the power button or warm reboot
However, if you are using a wall-mounted router, there is another way to restart it.
Since it is difficult to access disconnect the power cable, you can press the power button to turn off the router.
You can also use a warm reboot to reset the connection automatically.
Step 3: Adjust allowed connections
If there's an internet connection but you still can't connect, it's probably because a lot of users are already connected to the router, and you've reached the maximum allowed connections.
Just adjust the maximum number and restart the router.
After that, your phone should be able to connect to WiFi without any errors.
#5. Reset WiFi Settings on the Phone
Improper Wi-Fi settings can cause authentication errors.
If you've tried all the tips above and still can't connect to WiFi, try resetting WiFi settings to default.
This can often solve WiFi authentication issues.
There is an option to reset all network settings on an android phone.
When you do this, all saved network data will be deleted, such as saved WiFi networks, VPN configurations, e-mail, and Bluetooth devices.
You'll have to reconfigure it later, so make sure you're okay by continuing:
1. Go to Settings on your phone and tap on System at the bottom.
2. Select the Reset Option on the following screen.
3. Tap the option that says Reset WiFi, Mobile & Bluetooth to reset your network settings.
Once the settings are reset, connect your phone to the WiFi network as usual.
#6. Use Static IP, not Dynamic
Change Wireless Network from DHCP to Static
Most routers use DHCP, which automatically assigns an IP address to every device on the network.
Sometimes, the DHCP feature doesn't work properly, which will cause problems with your network.
WiFi authentication and IP conflict issues are often the results of a malfunctioning DHCP.
To fix this, you can assign a static IP address to your Android phone.
This way, your phone will have a pre-defined IP address and won't depend on the router to get the IP.
You don't have to worry if this sounds a bit technical; it's pretty easy to do.
Step 1: Go to Settings, Tap on WiFi & internet and select your WiFi network from the list.
Step 2: Tap the network you want to connect to
There will be a list of nearby WiFi networks. Then select and tap the network that has the problem (or the one you want to connect to).
Step 3: Change the network
When you tap on a network, you will see an option to Change or Manage the network. Just tap on it.
Step 4: Change network to Static
In WiFi settings, you will see Advanced Settings. Select this option and look for IP Settings.
From there, change the IP from DHCP to Static. Finally, enter the IP address (which is on the back of the router) in the field.
Save the settings, then reconnect.
#7. Update Android Software
If you haven't updated your Android device in a long time, that might be the cause of you seeing authentication errors on your phone.
Newer operating system versions often patch bugs from older versions, which is why it's important to keep your Android phone up to date.
Here's how to find, download, and install software updates on your device:
Go to Settings and tap on System at the bottom.
Select the System update option.
If an update is available, you should be able to download and install it on your phone.
#8. Reset Phone to Factory Settings
If the methods we mentioned above fail, or if your phone is experiencing errors other than authentication errors, then your phone may have a software issue.
This can also happen when you have installed new apps, firmware updates, or custom ROMs.
The best way to solve software problems is to reset your phone to factory settings.
Make sure you have backed up your data.
The best way to do this is to first back up your phone to the cloud.
Once you have done this, you can then reset your device settings.
Just follow the steps below.
Step 1: Go to Backup & Reset
Go to Settings then scroll down to find the Backup & Reset option. Tap to open it.
Step 2: Enable Automatic Recovery
You will see an Automatic Recovery option. If it's not turned on, make sure you turn it on.
Step 3: Factory Data Reset
Find the Factory Data Reset option and tap on it.
Then tap on the Reset Phone button to confirm the action.
The process will take a few minutes. This will boot your phone system.
If the problem is indeed a software problem, you should be able to connect your cellphone to WiFi after that.
How to fix the hotspot authentication problem
The most common fix is ​​to change the security protocol, for example, from WPA to WPA2.
You can also reset the network manually by clicking "Forget Network".
Read more:
Conclusion
Authentication errors that prevent WiFi from connecting are fairly common, but usually, nothing to worry about. The methods mentioned in this article will usually fix authentication problems.
If the problem persists even after trying all the methods above, then it might be due to a hardware issue. If all else fails, the best and safest way to do this is to seek help from professionals. Have your phone checked and let the experts fix the problem.
Don't forget to bookmark and always visit every day Technowizah.com because you can find here the latest Tech Computer Android games How-to Guide Tips&Tricks Software Review etc, Which we update every day.