Best 8 Video Editing Tools To Edit Gaming Videos – Creating stunning gaming videos doesn't require you to be a professional video editor. A feature-rich, user-friendly, and intuitive video editing tool is all you need. However, finding that one professional tool is not as simple as it sounds.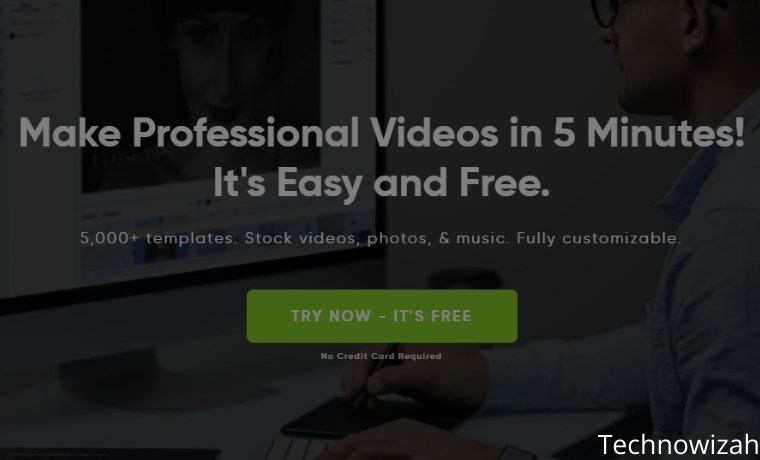 Video Editing Tools To Edit Gaming Videos 2023
With tons of video editing tools out there, it is hard to spot the one that will match your needs and work wonders for you. You are likely to spend many hours researching the best option. But, not to worry, we've made it easy for you.
Read more:
We've conducted extensive research and compiled a list of the eight best editing tools to help you get started. Just add them to your collection now and complete your project in no time.
Let's get started!!
#1. VideoPad
Let's kick off with a premium video editor tool, VideoPad. Ideally designed for beginners, this feature-packed editing tool is an excellent pick for those who wish to create a superior-quality gaming video without leaving a hole in their pocket. 
This tool offers a gamut of functions, including 3D video editing, a sound effects library, and different video compositions and styles. Once you are done editing, this tool can simply export your video to any platform you want, including YouTube, Google Drive, Facebook, etc. The only shortcoming of this editing tool is that it may be too simple for advanced users. 
Features:
A massive library of customizable transitions

Compatible with Mac and Windows

Double built-in screen

Allows social media sharing 
#2. VSDC Free Video Editor
A desktop-based video editing tool, the VSDC Free Video Editor is a powerful, user-friendly program to edit your favorite videos easily. It is only compatible with windows and is available in both free and paid versions. What makes it worth it is its free version includes a complete video editing suite, including a chroma key and mask tool. 
Developed by Multilab LLC, it is a non-linear editing tool that can efficiently process high-resolution footage, including 4K UHD, VR 360-degree, and 3D videos. 
Features:
Video stabilization

Social media sharing

Robust post-production effects

Easy to use
#3. InVideo
It is a professional video editing tool that allows you to create stunning videos without spending a dime. It is loaded with tons of features and is suitable for beginners and professional video makers alike. It features 5000+ readymade templates that can add a professional touch to your videos in no time. 
On top of everything, this video editing tool is simple to use. Referred to as the best online video editor,  All you need to do is just select the template that fits your project, customize it by adding a free stock of music or images, and download or export the video to whatever platform you feel like.
Features:
Works across all languages

User-friendly interface

Gives access to the premium video library

Allows to add unlimited team members
#4. Lightworks
Simple and intuitive, Lightworks is one of the most accessible and easy-to-learn Linux video editing tools to add to your collection. It has a vast array of detailed video tutorials and boasts a suite of original stock videos and music clips. 
This free video editing tool is compatible with Windows, Mac, and Linux. Built by world-leading editors, it is a non-linear editing system ideal for students, schools, colleges, and universities for editing and mastering digital video. 
Features:
Supports a wide range of video formats

Allows real-time project sharing

Speed optimization

Easy sharing of videos 
#5. HitFilm Express
Robust and powerful, HitFilm Express is a free gaming video editing tool with professional-grade VFX tools and everything you require to create stunning gaming video content. 
It performs the role of both editor and compositor within a single platform and can stack unlimited videos as long as your system can handle it. It may seem advanced initially if you are new to the video editing field, but it is worth the learning curve. It includes various animation tools to create audio and video transitions, thus eliminating the need to capture composite shots. 
Features:
An adaptive trimmer to re-trim your videos

Unlimited audio and video timeline-track creation

Auto-stabilization

Compatible with Mac and Windows
#6. DaVinci Resolve
The only video editing tool that combines editing, visual effects, motion graphics, color correction, and audio post-production in one platform, DaVinci Resolve is an ideal pick for advanced video makers. 
Developed initially by DaVinci systems, it supports online and offline editing, and features a dual timeline for quick navigation, cutting, and trimming. It has an intelligent audio editing system that automatically syncs audio and visual clips to create a stunning gaming video. 
Features:
Works great with Mac, Windows, and Linux

Supports processor-intensive file formats, including H.264 and RAW

Boasts a high-performance playback engine

Built-in tools for adding picture-in-picture effects
#7. Shotcut
An open-source, accessible, and cross-platform online video editor, Shotcut supports a wide range of video formats, including 4K, ProRes, FFmpeg, and a lot more. It also offers a good collection of tutorial videos. 
Since it was initially designed for Linux, you may find its interface a bit tricky compared to others. It is equipped with a native timeline editing feature that allows users to import their gaming videos directly to their project files to save time and effort. 
Features:
Excellent compatibility

Free to use

Simple user-interface

Support for the latest audio and video format
#8. iMovie
Created by Apple Inc., iMovie is mainly designed for iOS, macOS, and iPadOS devices. It is equipped with a simple drag-and-drop interface that allows you to move your files from your drive to the workstation before you commence work. 
It comes with a streamlined design and intuitive multi-touch gestures to create gaming videos like a pro. Since Apple designs it for iOS only, it has no Windows PC version. The developers constantly update this video editing tool and add new features regularly. 
Features:
Simple and easy-to-use

Supports 4K resolution

Available for free

Contemporary video filters 

Cloud-storage functionality

Speed control
Conclusion:
So, that's all about the best gaming video editing tool out there for those who play android or PC games. We hope this guide helps you make the right choice. All of these editing tools come with their own set of advantages and disadvantages.
Therefore, it is recommended that you pick the feature-packed option that meets your video editing requirements. Spend time checking the various tools available before identifying the one that works best for you. There's no point investing in the most expensive tool if you are never going to use all the features it provides.
So, if you are new to the video-making process and looking for the best editing tool, your search ends with these 8 tools. With thousands of readymade templates, this platform is the best choice for making awesome gaming videos.
Don't forget to bookmark and always visit every day Technowizah.com because you can find here the latest Tech Computer Android games How-to Guide Tips&Tricks Software Review etc, Which we update every day.