Top 15 Best Fish Fishing Games for Android – Fishing is an activity that can be for refreshing or just for a hobby. Fishing is generally done in fishing ponds, lakes, rivers, or the sea.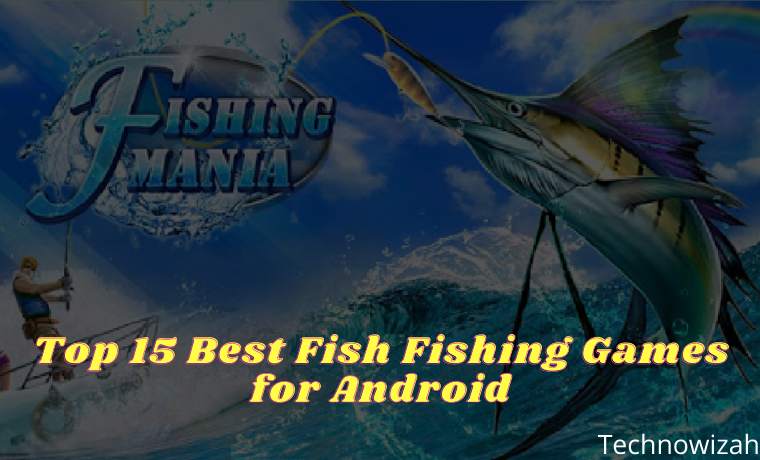 Top 15 Best Fish Fishing Games for Android 2023
In addition, there are also very exciting fishing games that you can play on Android devices. So you can feel the same sensation as real fishing.
Read more:
So now we will discuss the list of the best and best fishing games. Of course, it can relieve your boredom.
Best Fish Fishing Game on Android
Here below are some recommendations for fishing games that you can download.
#1. Ace Fishing Wild Catch
This game made by Developer Com2uS offers a portrait game mode, this game makes you feel like holding your own fishing rod.
This game also has a place or spot where anglers can complete their fish collection.
In addition, this game also uses 3D graphics which makes this game look more real.
#2. Fishing Mania 3D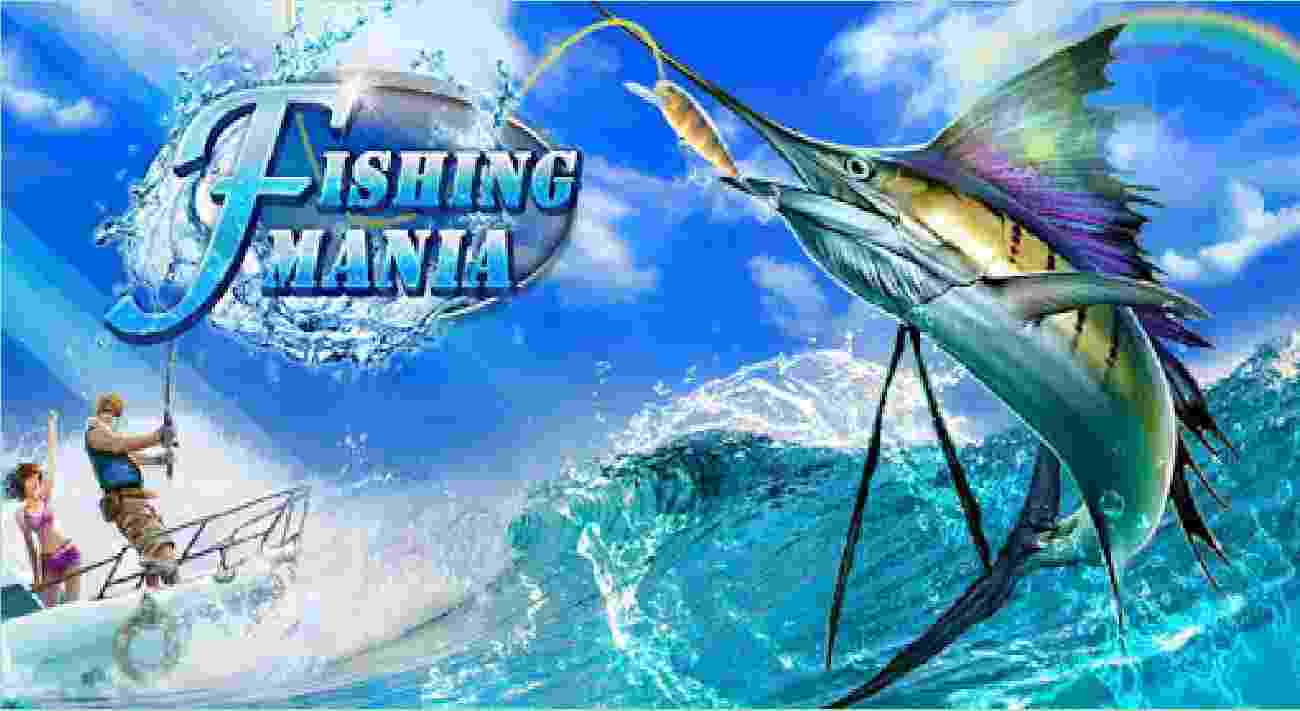 Fishing Mania 3D is a fishing game that has good graphics and interesting features so you don't get bored while playing this game.
This game also offers the thrill of fishing in 10 of the best locations in the world, with 50 missions, 90 fishing gear combinations, and more.
This Android fishing game has been downloaded about 5 million times and this game is also only 16MB in size.
#3. Fishing Clash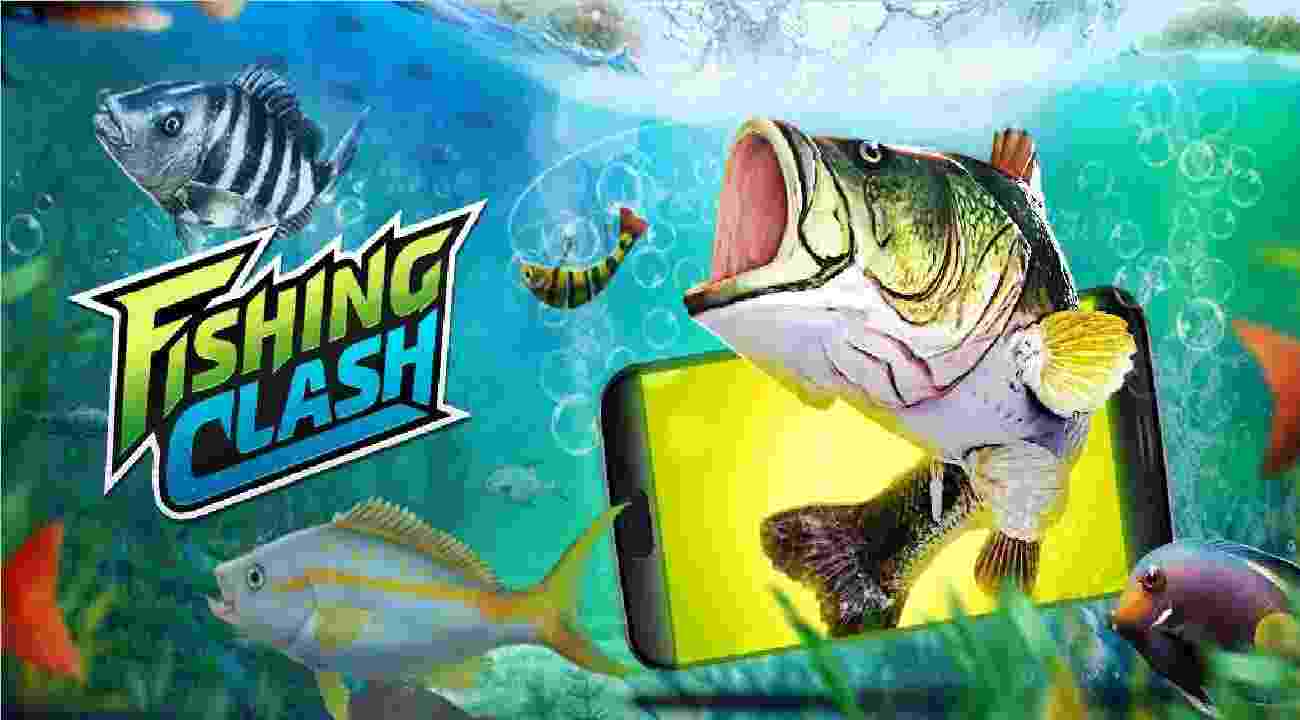 Fishing Clash is a game that will invite you to fish professionally and become an extreme and thrilling virtual fishing adventure.
In addition, you can join an elite fishing club to be able to compete in prestigious tournaments with exclusive prizes.
And will invite you to visit popular fishing locations in the world such as North America, Florida, Alabama, Kenai River to Alaska.
#4. Fishing Strike
Fishing Strike is a game that will give you a fishing atmosphere that looks alive. And you will travel the world to collect the best fish from several countries.
In addition, it is equipped with a dynamic display between anglers and fish. Where the fishing skills and equipment owned by the angler are very important equipment in this game.
This game is the first fishing game that supports VR (Virtual Reality) and AR (Augmented Reality) technology. In VR and AR settings you will have your own aquarium.
#5. Fishing Diary
Fishing Diary is a game that is suitable for gamers who prioritize fun.
The game offers cool graphics and in this game, you can use bombs, electric shocks, cannons, and others.
Your goal is to catch as many fish as possible in various ways to get a lot of coins.
#6. Fishing Hook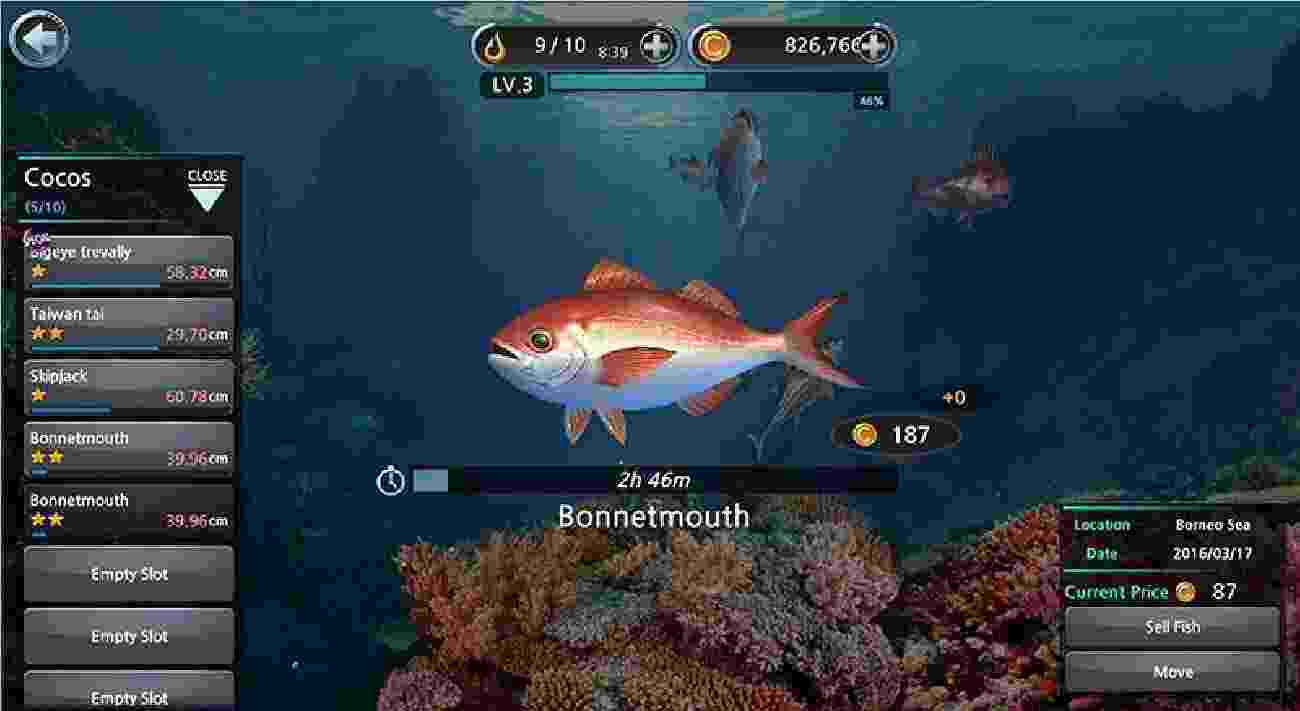 Fishing Hook is a fun fishing game and has a professional fishing rod so you are like a great angler.
In addition, if the fish is struck by the hook, you must be able to control the tension of the fishing rod.
Pulling and stretching according to the parameters that appear on the screen so that the fish do not escape and arrive safely.
But if you can't control the fishing rod, the fish that has been grabbed will come off or the fishing line will break.
#7. Let's Fish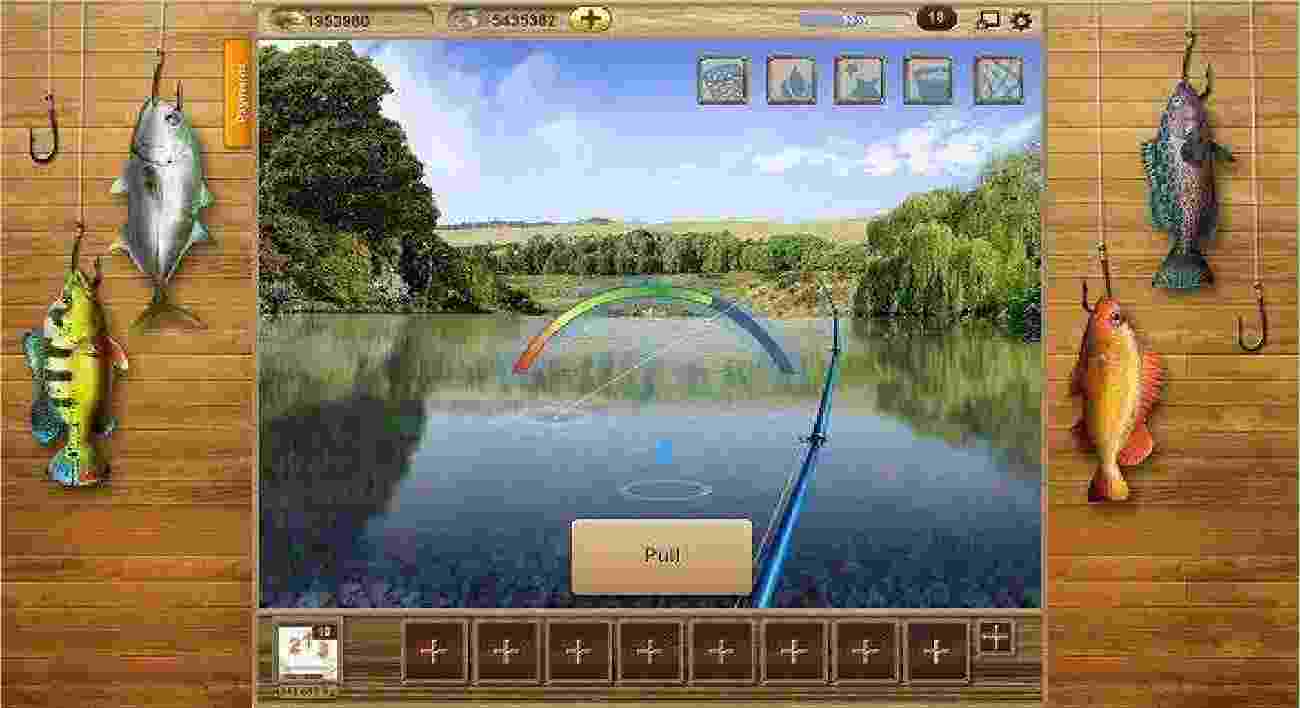 Let's Fish is a game that will free the players to use the fishing rod they want.
And can choose the equipment according to the selected location to fit the character of the fish in the location.
Uniquely, this game provides many species of fish, ranging from Salmon, Catfish, to White Shark.
#8. Fishing Paradise 3D Free+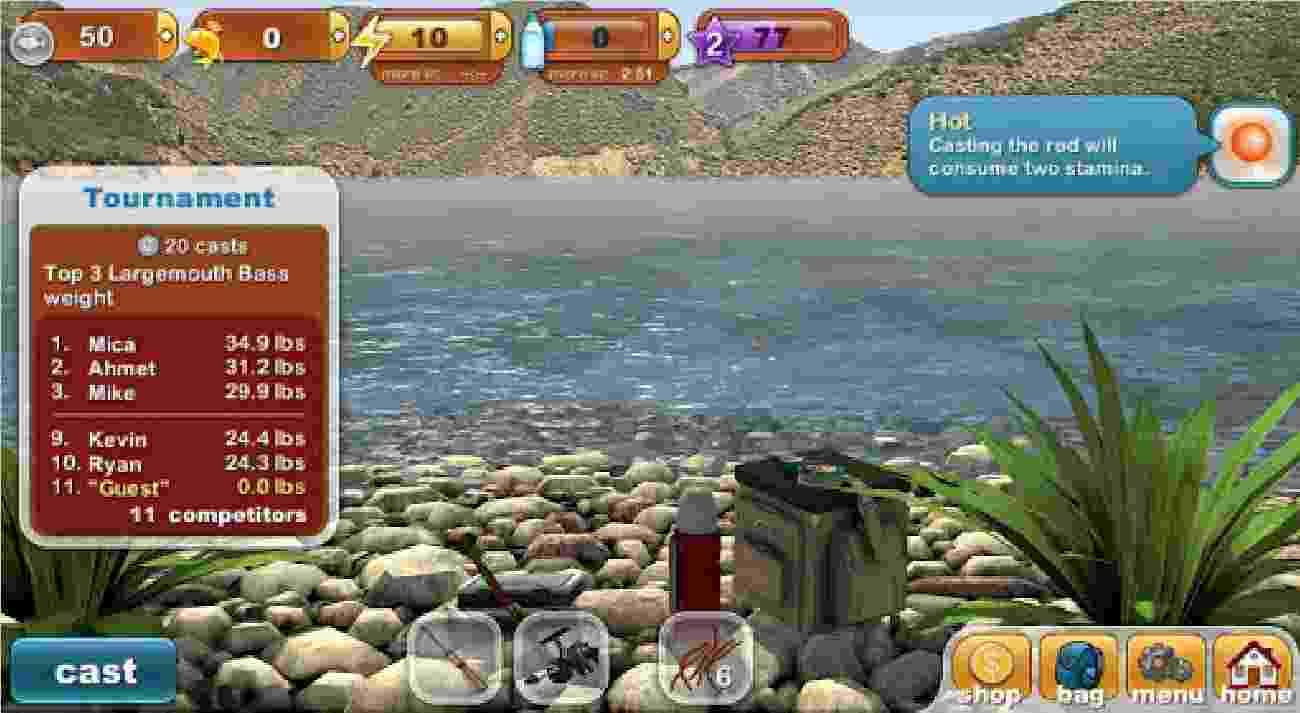 This fishing game from App Holdings uses realistic 3D graphics. And will visit more than 14 exotic locations to catch fish.
In addition, you can build and manage your own fish farm and you can catch 50 species of rare fish of great value.
This game also provides a multiplayer tournament feature where you can compete for fishing prowess with other players.
#9. Rapala Fishing
The game comes with 3D graphics and there are also 24 different fishing locations that will be added from time to time.
In addition, it provides various competitions where anglers will fight with other anglers.
You can choose the fishing rod that will be used for fishing according to the character of the fish you will be fishing.
#10. Monster Fishing 2018
Monster Fishing 2018 is a fish monster fishing game that previously only fished ordinary fish.
This game has many challenges and events about fish or monsters that you can catch that will make you excited.
With 30 of the best fishing spots in the world, you will feel the sensation of real fishing.
#11. Bass Fishing 3D
Who is not familiar with Bass Fishing, a game that has a 3D format made by Pascal Inc. which is very worthy for you to play?
Cool gameplay with a classy presentation will make this game even more fun to play.
In addition, the existence of several modes of fishing makes it even more fun to play.
#12. Marble Fishing
There is one more cool game that might be one of the most interesting games that you can play.
Marbel fishing is the best fishing game because it comes with a FUN presentation.
This game is very suitable to be played when you feel bored with some games that are too serious.
#13. Fishing Kids
If you are looking for a fishing game with a fun genre, this game made by Ygroups is an interesting choice.
Where you will be given the character of cute animals in this game that can be played very excitingly.
There are many characters, places, and fish that will make this game even more fun to play.
#14. Fishing And Life
One of the most famous games is Fishing And Life, where this game has also received many awards.
This game that comes with a simple graphic presentation will make the players also feel the excitement of fishing.
The simple and practical graphics also make it very suitable to be played on smartphones with lower-middle specifications.
#15. Fishing Craft
For those of you who like games with genres like Minecraft then you can try fishing craft games.
This game is an interesting choice for those of you who like games in this genre.
In addition, the practical presentation with the presentation of simple controls is one of the advantages of this game.
Read more:
Conclusion:
Those are some fishing games that you can play online or offline on your Android phone.
You can download any of these games on Google PlayStore or AppStore for free.
Don't forget to bookmark and always visit every day Technowizah.com because you can find here the latest Tech Computer Android games How-to Guide Tips&Tricks Software Review etc, Which we update every day.