Top 10 Best Online Android Games for Girls – Whether you are a girl or you have a girl who likes to play games on an Android phone. So, we will recommend suitable games for girls.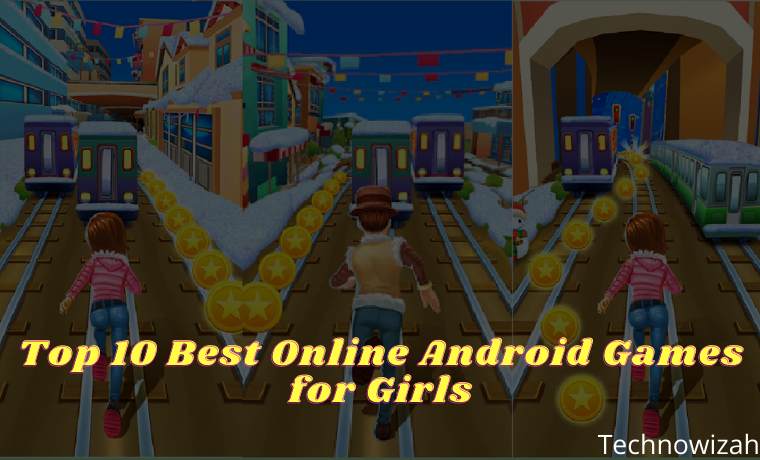 Best Online Android Games for Girls 2023
In addition, games that have a female concept, in general, are various things that are usually liked by real women, such as cooking, dressing up, and so on.
Read more:
For that, we will summarize a list of games for girls that are fun and cool to play on Android phones. So it can eliminate feelings of confusion for women.
As for some recommendations about girls' games that you can play on Android smartphones.
#1. Subway Princess Runner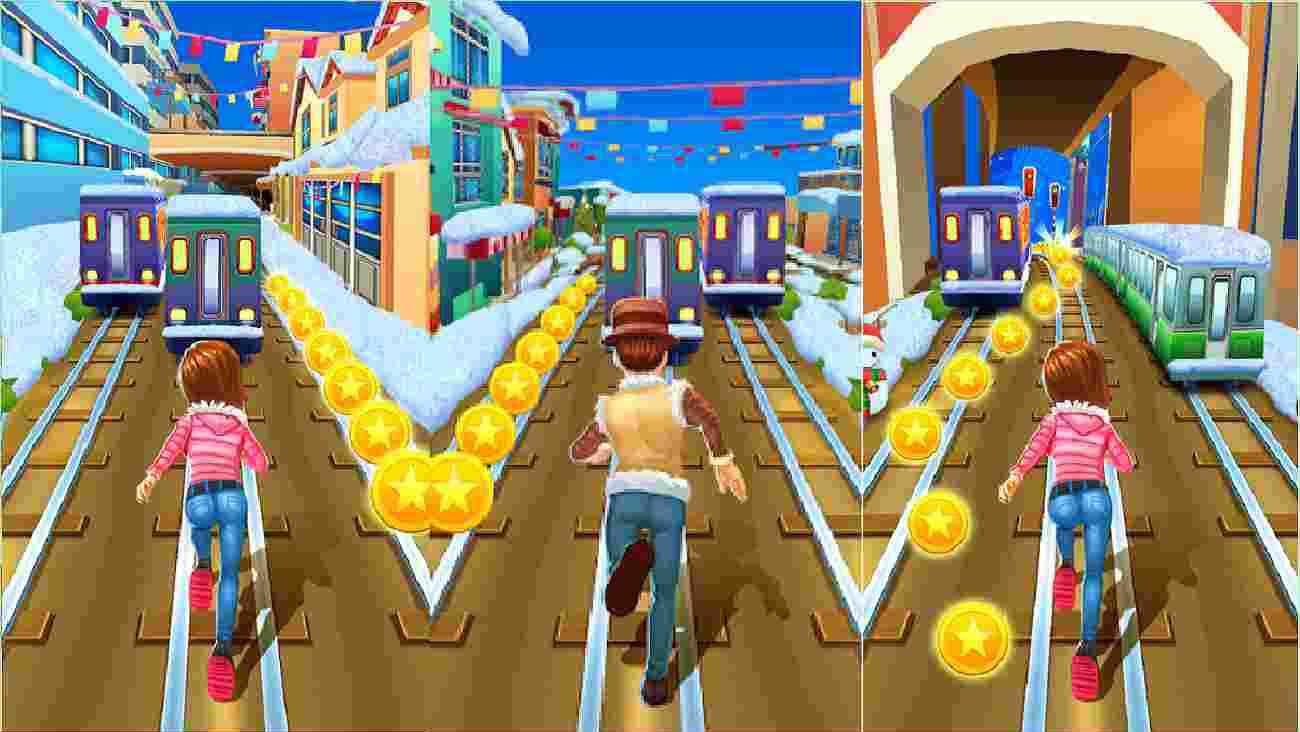 Subway Princess Runner is a game that has the concept of subway surfers. In this game, there is a young girl character who runs to avoid being chased and doesn't get caught.
In addition, when you are running, you have to pick up every coin that is scattered on the street. You can collect these coins and become your points.
Although you only when starting this game use the character of the girl in the pink dress. Make no mistake there are plenty of other characters waiting to be unlocked.
#2. My Talking Tom Friends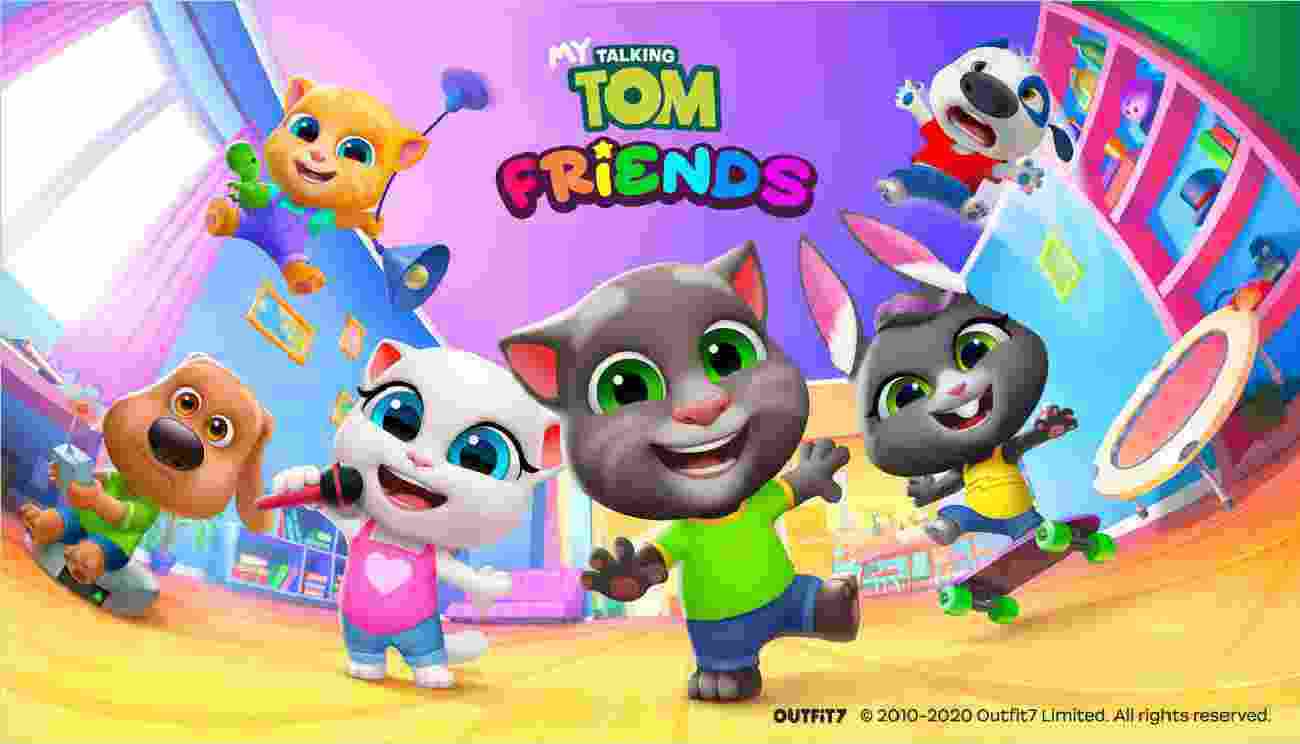 My Talking Tom Friends is a game where you can interact with Tom and his friends. Examples include Tom, Angela, Hank, Ginger, Ben, and Becca.
In addition, you can do various activities to take care of them such as bathing, feeding, inviting them to play, and so on.
Plus, this game has complete features such as clothes to furniture, all of which can be arranged as you like with various collections of clothes available in this game.
#3. Candy Crush Soda Saga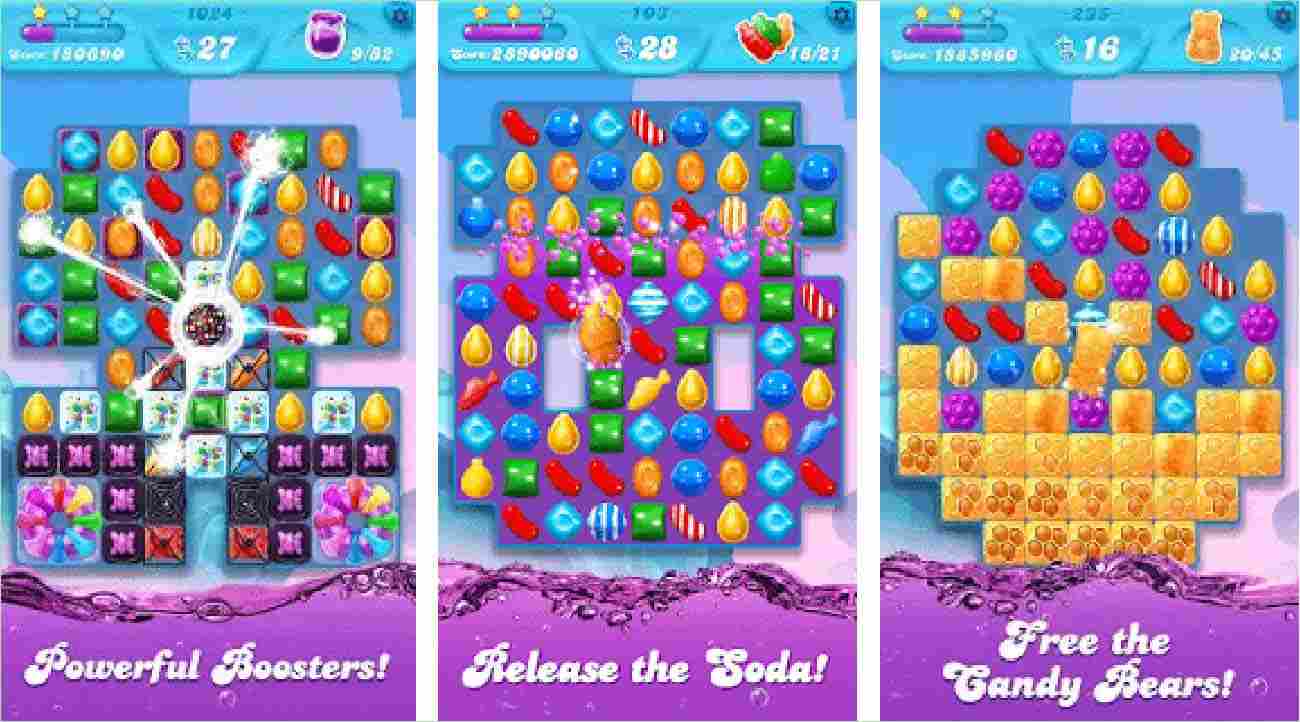 Candy Crush Soda Saga is a game that has a variety of game modes that you can enjoy, such as Episode Race for those of you who want to play competitively with friends.
Also, in this game, you have to be able to match candy, chewing gum, and other sweets and make them disappear from the board.
Plus, in terms of game appearance, Candy Crush Soda Saga has an aesthetic factor that has made Candy Crush Saga a popular game.
#4. My Talking Angela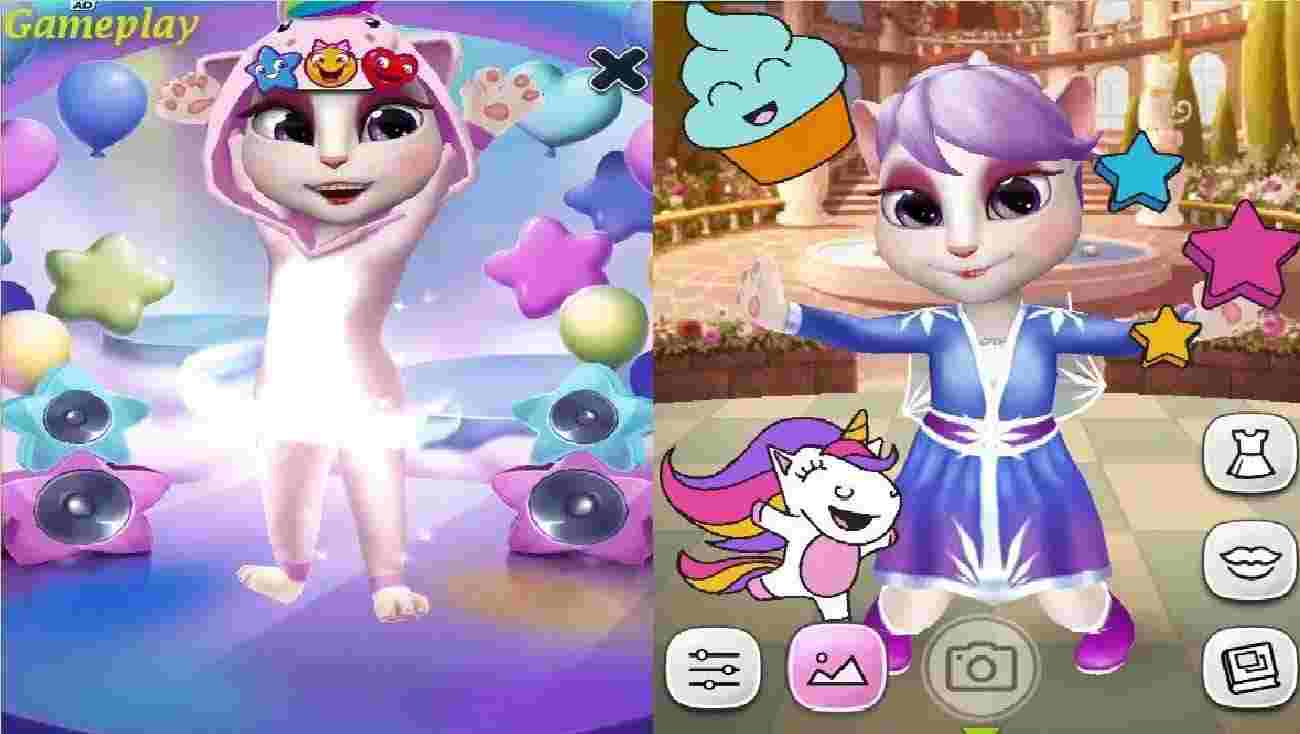 My Talking Angela is a game suitable for girls, in this game, you will take care of a little cat named Angela. And the cat will grow into a beautiful cat.
In addition, your job is also to feed him, keep him clean, and put him to sleep. You can also provide various types of food, such as bread, vegetables, or even 'junk food'.
You can also play various mini-games so he can have fun. You can take her shopping for clothes, wigs, and accessories.
#5. Princess Makeup Salon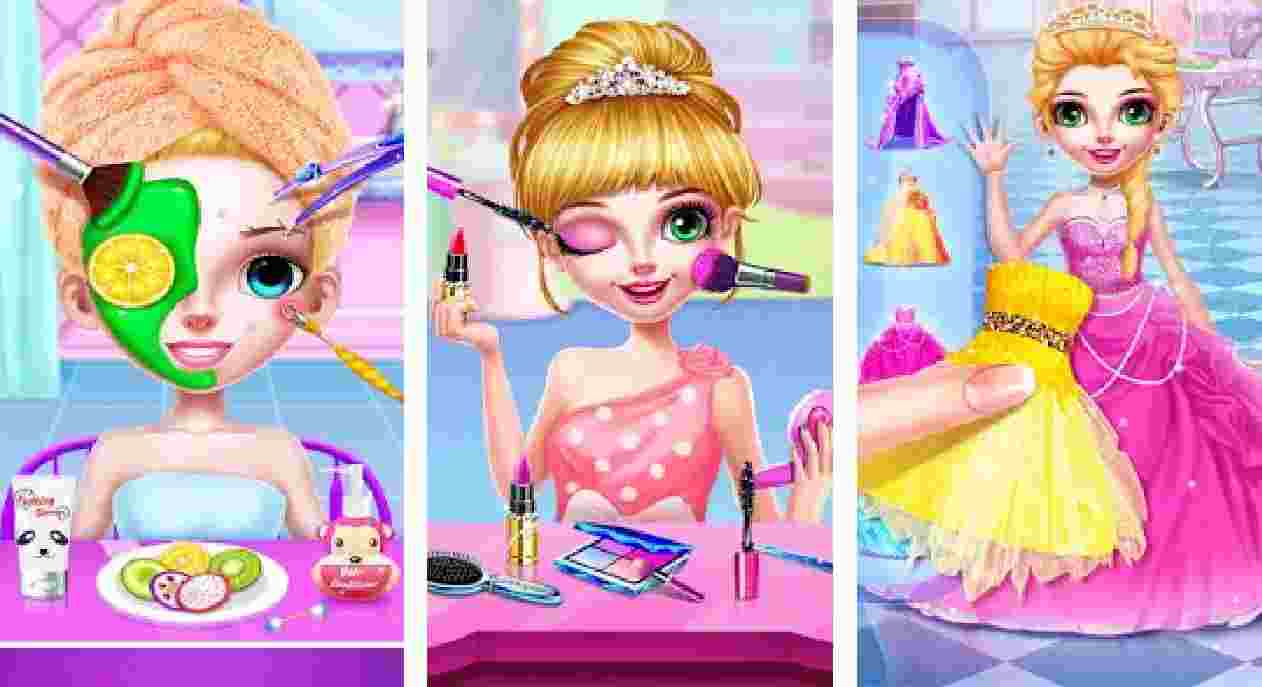 Princess Makeup Salon is a game that will invite you to dress up and choose beautiful clothes for the charming royal princesses.
In addition, in this game, your task is to choose the princess you want to dress up. And then you take the princess into the make-up room.
In the room, you are tasked with cleaning the princess's entire body,  starting from washing her hair, spa, facial masks, and hair care.
Ooh yes, you can give beautiful accessories to the princess, for example,  such as necklaces, bracelets, earrings, etc. And there are various kinds of complete makeup collections.
#6. Baby Panda's Fashion Dress-Up Game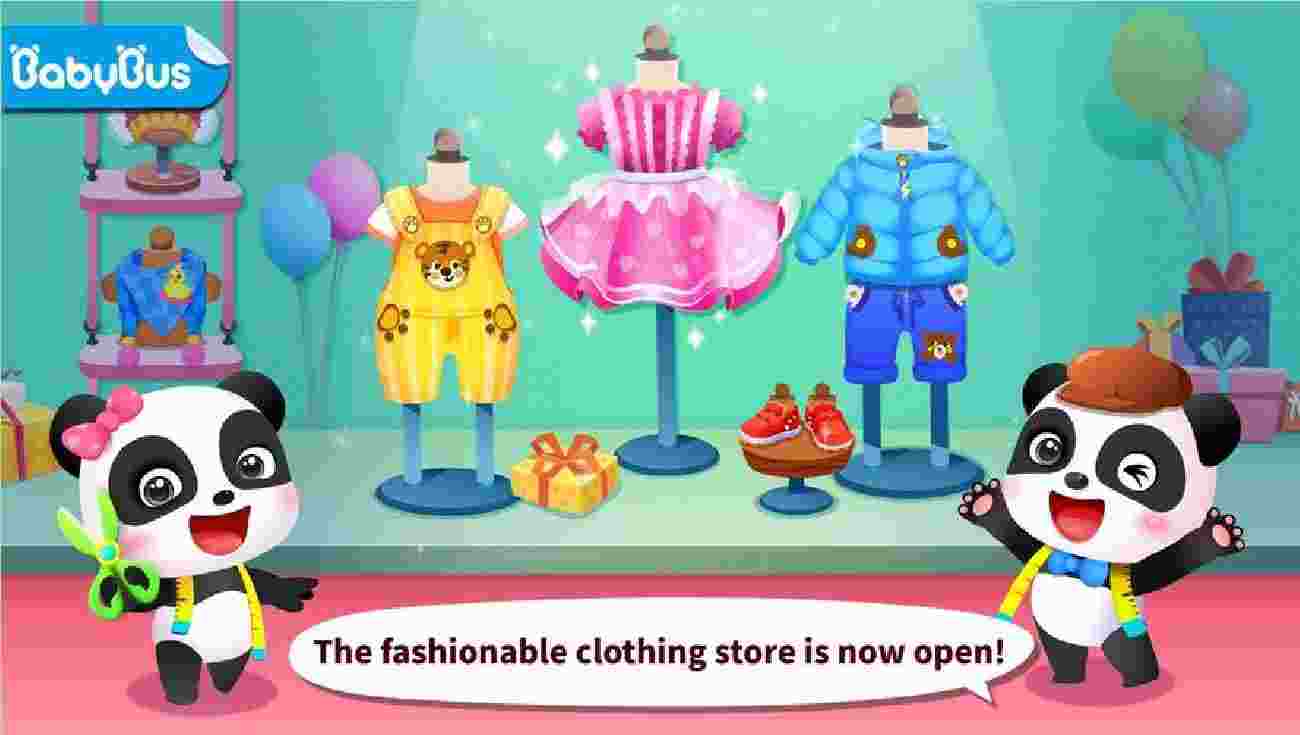 Baby Panda's Fashion Dress Up Game is a fun educational game that invites your little one to become a famous fashionista in the animal world.
In addition, in this game, you will act as a cute and adorable panda. And have the talent to be a designer, so you make clothes according to creativity.
As for making clothes, this game has provided various tools for measuring clothes, cutting cloth, forming patterns, and other purposes.
#7. International Fashion Stylist
International Fashion Stylist is a very fun game for girls to play. Because the goal of this game is to make the players become famous designers.
In addition, in order to achieve this goal, players must work hard and always hone their skills in making cool and interesting fashion.
In addition, you also have to be able to think about accessories, such as bags, bracelets, necklaces, shoes, and others. So all the selected clothing styles and accessories will be assessed.
#8. Hello Kitty Nail Salon
Nail Salon is one of the games that can develop your imagination by designing the best nail art. And provide manicure services for Hello Kitty.
There are two game modes available at Nail Salon. First, you fix Hello Kitty's nails exactly. Second, you can create your own design with your favorite design.
Plus, you can choose any color, sticker, and stamp to bring your best ideas to life. Choose a base color for the nail polish, then add a sticker on top.
#9. Cooking in the Kitchen
Cooking in the Kitchen is a very simple game for girls that lets you cook all kinds of recipes in the simplest way possible.
Also, what makes this game interesting is that it has all kinds of recipes at your disposal, including cakes, hamburgers, and pizzas, among many other options.
So in the Cooking in the Kitchen game, you prepare all the ingredients for each recipe, arrange them according to your taste, and serve them well.
#10. High School Salon
High School Salon is a game that offers where the players are freed to dress up every character that has been provided by the game.
In addition, what is interesting in this game is that there are 4 female characters equivalent to high school girls. So this game is very suitable to be played by women.
It has provided many features where you can dress it up, change the character's clothes according to your taste, and even socialize with other friends.
Hearts.land is an online version of the classic Hearts card game. The strategic game can be played in multiplayer modes, ensuring an entertaining time for all players.
The game is available in an easy to use interface and features a detailed rulebook along with illustrated strategy tips. 
Read more:
Conclusion:
Thus the discussion about the best games for girls that you can play on Android phones.
So now you just have to try one of the games we have recommended above which you think is the best.
Don't forget to bookmark and always visit every day Technowizah.com because you can find here the latest Tech Computer Android games How-to Guide Tips&Tricks Software Review etc, Which we update every day.