7 Examples of Effective Digital Marketing Strategies – Digital marketing strategy is one of the most widely used concepts in the field of commerce in recent years.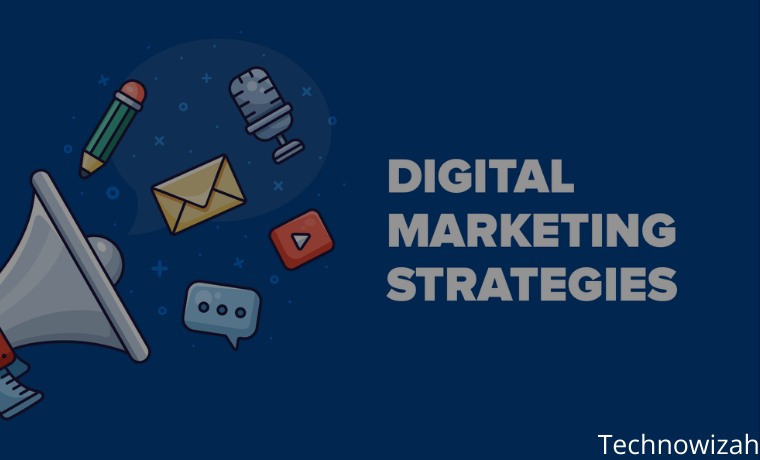 7 Examples of Effective Digital Marketing Strategies 2023
Digital marketplaces and digital marketing, where products or services can be found more easily, alternatives can be searched, and positive changes in user habits, of course, require much more professional management, design, and communication.
Read more:
However, as digital marketing choices and habits spread, many people and brands continue to make mistakes. With Digital Marketing Strategy, they use their brand image and budget in vain. So, what is "Digital marketing"? First, let's explain this and then talk about what you can do for your brand.
What is Digital Marketing?
Digital Marketing is the process of marketing products or services offered by any brand or company in a digital environment called digital marketing. In a time when the internet and technology dominate our lives, there is no denying that a digital marketing strategy is one of the most important and effective means of marketing.
Examples of the Most Effective Digital Marketing Strategies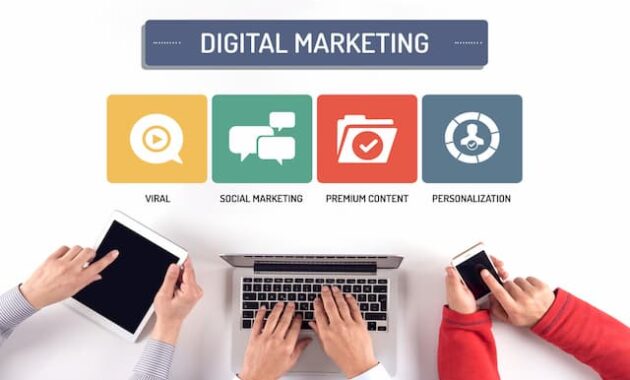 #1. Inbound Marketing
Inbound marketing is a strategy that includes your digital marketing efforts for this audience who are interested in the products or services offered by your brand by narrowing your target audience to a point where you can define.
When doing Inbound Marketing, you should consider the stage of your dialogue with potential and current customers.
This way, you can segment your target audience and develop different strategies according to the needs of this group and increase the effectiveness of your digital marketing efforts. Content is one of the main points that you should pay attention to for all this.
When doing Inbound Marketing, use social media marketing, email marketing, or search engine marketing methods, Your main goal is to create content that meets the needs of your target audience and answers their questions.
To conduct successful Inbound Marketing studies that will bring your potential customers closer to buying behavior by generating effective and original content and helping you create brand loyalty with your existing customers;
You must know your target audience well, group them and clearly define the needs of each group,
Analyze the interactions you receive on social media,
What questions do your target audience have about the area you operate in and how do they make calls in this context,
Determine keywords that stand out by analyzing searches,
Prepare original SEO-compatible content based on the keywords you have defined,
You should include this content in the most suitable channel for your target audience with the most appropriate method.
#2. Outbound Marketing
Basically, Outbound Marketing, which is based on a traditional marketing approach, is a digital marketing strategy that you follow to reach an audience that may be interested in the products or services you offer in a new market. Moreover, it opens the way for you to do Inbound Marketing.
In Outbound Marketing, the audience is your potential target audience, not your potential and existing customers Inbound Marketing.
In other words, the purpose of your work is to determine exactly who your target audience is and to create a guide for your next effective digital marketing strategy efforts.
Various methods can be used in Outbound Marketing. This can range from sending an email or SMS to a potential target audience to advertising on social networks, from publishing an e-newsletter to taking part in any banner area.
Clarify the type of audience you want to attract,
Determine your strengths and weaknesses by conducting competitor analysis,
Strive to engage in channels that will strengthen interactions,
You have to produce content that will allow you to gather leads.
#3. Remarketing
Remarketing, which is translated into Indonesian as "Remarketing", is an example of an effective digital marketing strategy aimed at re-activating an audience that previously interacted with brands, across multiple targets.
In the remarketing strategy, the effects and results of previous digital marketing studies should be considered; The target audience must re-engage with the target audience who has achieved results.
Methods are formed in accordance with predetermined objectives. The goal may be to gather prospects, make a purchase decision, increase brand awareness, or strengthen an image.
Methods can also be diversified according to their purposes, such as email marketing, content marketing, and social media communication. To do effective Remarketing work;
Analyze data about the target audience well,
Make sure that the goals you set are clear and measurable,
Define the stage of your dialogue with your target audience,
Choose channels with high interaction potential,
You should avoid being persistent when planning the frequency of interactions.
#4. Content Marketing
Content Marketing is one example of the most effective digital marketing strategy used by brands to reach their target audience in the digital environment.
The goal of Content Marketing is to provide the target audience with the information they are looking for about the products or services you offer, to guide them, and to convert those people into potential customers while doing this.
The main point of effective Content Marketing is to attract attention, gain trust and evaluate various platforms. In this way, you can increase traffic on the internet, create brand awareness and increase your awareness. For successful content marketing;
Know your target audience well, know the subject they want to find answers to,
Identify on which platforms your target audience is active,
Generate SEO-compatible blog content,
Take advantage of easy-to-consume podcasts and video content,
Make sure all types of content you create are original
Include elements that will increase engagement in your content as much as possible,
You should monitor the results of your content and shape your content marketing strategy using this data.
#5. SEO and Search Engine Marketing (SEM)
SEO and Search Engine Marketing are a must for businesses of all sizes looking to exist in today's digital world. Because in the age of technology, the first way to reach information is to ask a question to a search engine.
Now, to learn the details of a product or service, to know the issues that interest us, to know people's experiences, and, what's more, to buy, are the actions we take on the internet.
While doing this, we visit the address that appears at the top of the internet search, the more we see the brand name in the top ranking, the closer we get, and we keep it in a corner of our memory. Considering that more than 4 billion searches are performed on Google every day, we can easily say that Search Engine Marketing and SEO are very important.
Analyze which searches your site gets traffic from,
Identify prominent keywords,
Create original SEO-compatible content with the keywords you specify,
You have to optimize your content for search engines,
It will help increase your site traffic by regularly advertising your content with a PPC method called Pay Per Click,
You must not forget that organic traffic is always much more valuable. Because the key point here is to integrate both methods and use them in a balanced way.
A great method to help you with SEO is by utilizing a proxy server list as it will allow you to use SEO tools without getting blocked by any website, assist you in keyword research, help you stay anonymous while accessing the web, and many more.
#6. Social Media Marketing
Research shows that especially young people spend a serious period of time 9 hours a day on social media. Even this number itself proves the importance of social media in digital marketing.
Social Media Marketing, which is one of the most effective examples of digital marketing strategy, involves maintaining communication by appearing on social media platforms where the target audience spends the most time.
The channel in which Social Media Marketing will be carried out depends on the target audience of the business.; Social platforms like Instagram, Facebook, and Tiktok stand out for target B2C structures, whereas social media platforms like LinkedIn for B2-B structures can be much more effective. Social Media Marketing can be done in two ways, organic and inorganic.
Organic method, This includes the fact that posts created to increase engagement with the current follower base spread naturally and contribute to brand awareness.
In contrast, inorganic methods mean targeting a mass of potential customers to reach and filling this audience with paid advertising, i.e. sponsored content. Integrated and balanced use of these two methods is important for Social Media Marketing, like SEM.
#7. Influencer Marketing
Another example of the most effective digital marketing strategy is Influencer Marketing. Influencer Marketing, in its simplest definition, is the use of social media phenomenon, namely Influencers, to promote brand products and services and strengthen the brand perception.
Today, the majority of social media users are influenced by influencers and listen to their advice when making purchasing decisions. Therefore, we can say that Influencer Marketing is gradually strengthening its place among digital marketing strategies. For effective Influencer Marketing;
Must know the dynamics of social media platforms well,
Determine which social media platforms your target audience is active on,
Analyze their interest in media on social media,
Get to know the social media influencers they follow and trust,
You have to make sure that the influencers you want to collaborate with are suitable for your brand and target audience.
Read more:
Conclusion:
This is the explanation of on 7 examples of effective digital marketing strategies, To help you achieve one of your goals. When working on creating a holistic marketing strategy, it is also important to ensure that the message is consistent across platforms.
Whether you're creating a new web page or creating multiple Twitter posts, you should use the same tone of voice to create a smoother experience for your target audience.
Now that you know how digital marketing works and why an integrated marketing strategy is necessary for your business, it's time to start planning your next digital marketing campaign.
Don't forget to bookmark and always visit Technowizah.com every day because you can find here the latest Tech Computer Android games How-to Guide Tips&Tricks Software Review etc, Which we update every day.