5 Ways to Fix Cannot Install Antivirus on Windows 10 PC – In-running a computer, Antivirus becomes very necessary where its function is very important to protect you as a user ( user ) and prevent data loss or damage due to attacks from various viruses and malware. Even though Windows 10 itself has been equipped with pretty good security protection, namely Windows Defender, some users still want to use other Antivirus.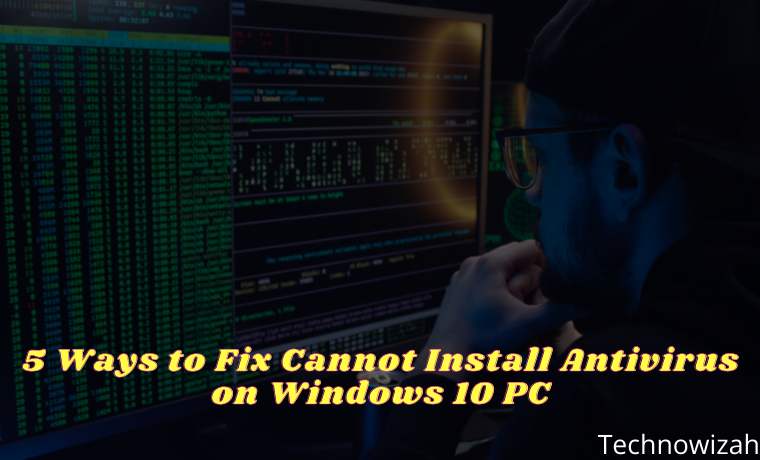 How to Fix Cannot Install Antivirus on Windows 10 PC 2023
Antivirus functions not only to protect your data offline but also to protect your privacy from spyware attacks on the internet or from the sites you visit. In fact, more users are attacked via the internet than spyware programs that usually install themselves automatically and steal all available information.
Read more:
Through this article, the author will explain some of the things that make the Antivirus program unable to be installed on Windows 10.
This discussion becomes very important considering that the Antivirus program is needed by many Windows computer users. Viruses are also the reason why the Antivirus program cannot be installed. Very strange indeed, but that's one of the reasons.
Some things that make Antivirus can't be installed
Some of the things below might be the reason why the Antivirus software/program cannot be installed. Here's why;
Antivirus is not compatible with your Windows OS – Before installing, make sure you check that the program is compatible with your Windows OS. Because it is possible that some Antivirus programs are not compatible with old Windows OS such as Windows XP, 7, and 8.
Viruses prevent you from installing Antivirus – A little strange indeed, but that's the fact that there are viruses that prevent you from installing software. The solution must be cleaned first using a cleaner program without installation. An alternative could be to use Malwarebytes.
Antivirus program file corruption occurred – Another possibility is that the Antivirus program is corrupt (damaged) or the data from the program is incomplete so that when the installation fails, right until the middle of the error message appears.
Installation is blocked by another Antivirus program – If you have used another Antivirus program, then it could be a barrier that prevents the new Antivirus program from being installed. So you have to uninstall it first.
Solve Can't Install Antivirus on Windows 10 PC
After knowing some of the causes above, here are some simple solutions that you can do.
#1. Make sure the Antivirus is compatible with your Windows

In installing software, you need to make sure that the software is compatible with the OS you are using. First, what OS version are you currently using? Is it 32-bit or 64-bit? If it's 32-bit, then the software you install must be 32-bit, not 64-bit. As for the 64-bit OS, you can install 32-bit or 64-bit software. Everything can work well but will be more leverage when using 64-bit.
Well, also make sure the Antivirus program supports the type of Windows you are using, whether Windows 7, Windows 8, or Windows 10. Usually, on the official website, there are terms and conditions for installation. For now, most Antivirus such as Avast, Avira, Kaspersky, and others still support Windows 7. But in the future, it may no longer support it.
#2. UI Failed to Load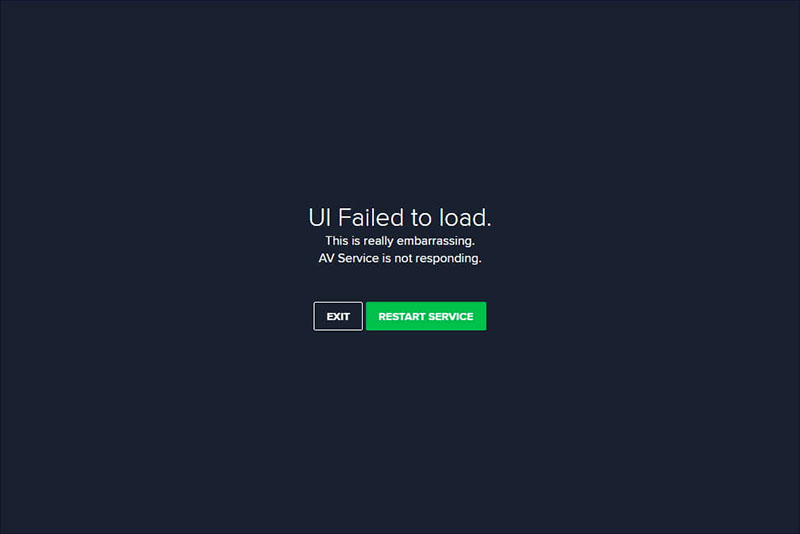 One of the errors that are often encountered when using Antivirus is 'UI Failed to Load'. This happens with Avast Antivirus where the program crashes after opening or after installation. Actually, the program can be installed, but cannot be used at all. To solve this problem, you can go to the Service feature in Windows 10, then change the Startup type from Remote Desktop Service. Here are the steps;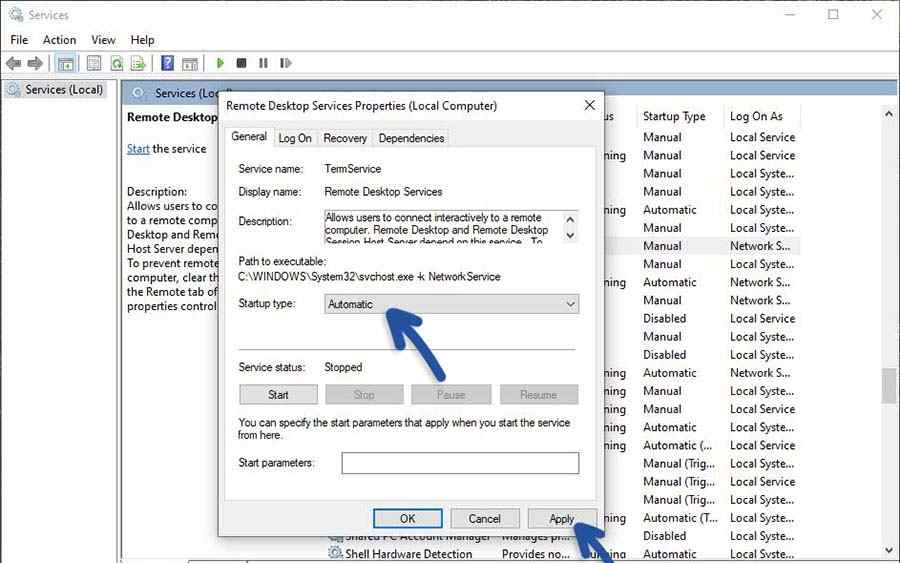 First, please use the Windows + R keyboard shortcut combination.
Then enter the command services.msc then click Ok.
After that, find the Remote Desktop Service feature, and right-click» Properties.
In the Startup type section, change the setting to Automatic.
Then Apply and Ok.
Restart the computer and try to open the Antivirus again.
Finished.
#3. Uninstall Pre-installed Antivirus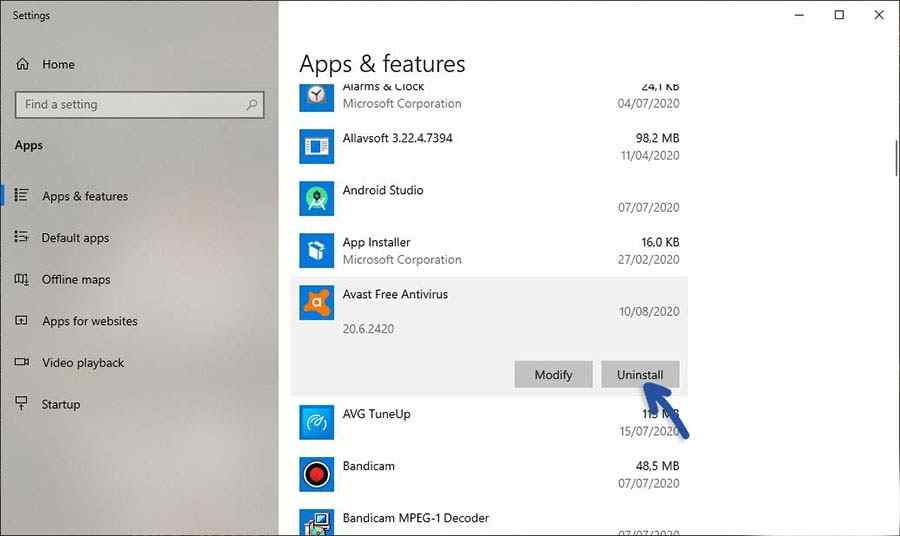 Make sure you don't install and use another Antivirus program when you want to install a new Antivirus. Because usually this also makes the installation fail or sometimes a message appears that you have used the Antivirus. Remove the Antivirus by going to the Add or Remove Program feature. Here are the steps;
First, please click your Windows 10 Start menu, then type Add or Remove Program. Click the feature.
Next, find the Antivirus program that needs to be removed. Click the program, and select Uninstall.
Confirm with Uninstall and follow the next uninstall instructions.
Finished.
#4. Turn Off Windows Defender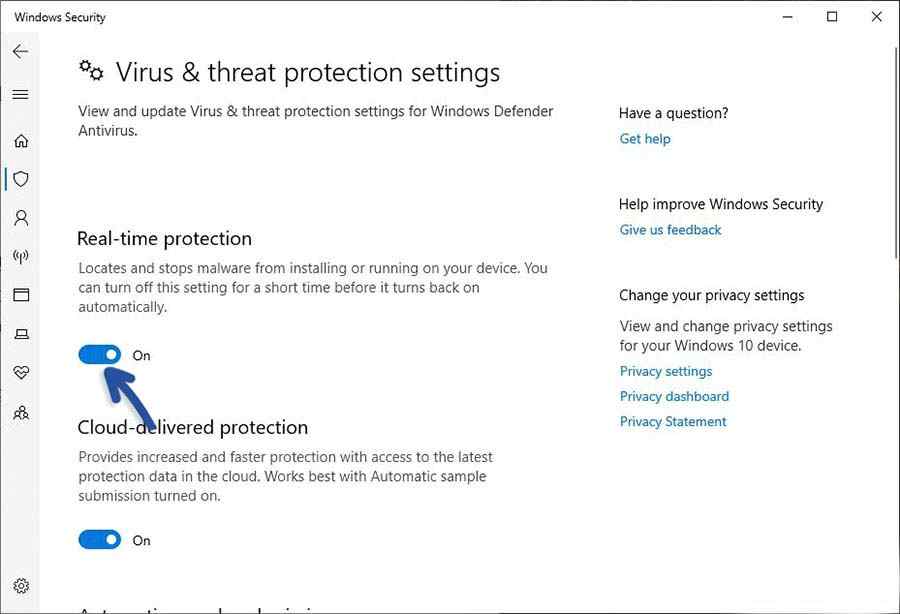 Before installing the new Antivirus, be sure to turn off ( turn off ) Windows Defender. Because in some cases, installing Antivirus or other programs is blocked by Windows Defender. Even though Windows Defender is also an Antivirus, many users are having problems installing the program. So you need to add an exception or turn it off for a while.
First, click the Windows 10 Start menu, then type Windows Security.
Once found, click the software.
Then select the Virus & Threat Protection feature, then select Manage Settings.
In the toggle button for the Real-time Protection feature, you can turn off the feature with the On to Off option.
That way, Real-time Protection has been turned off and you can try installing a new Antivirus.
Finished.
#5. Clear Windows Cache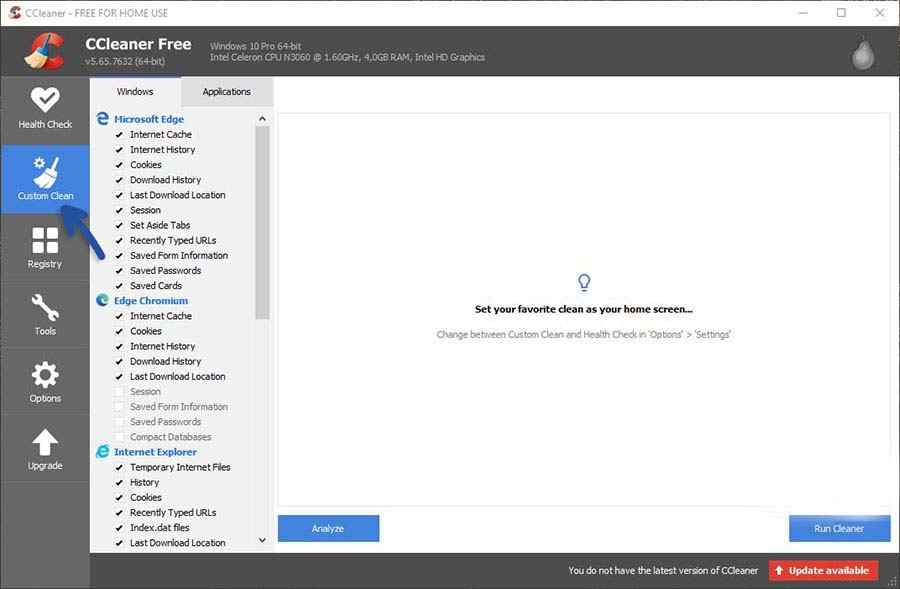 In addition to doing some of the things above, try to clean cache files and temporary Windows so that installed programs can run normally. Junk files that accumulate on the system also sometimes make the installation process problematic, you can use the built-in cleaner software such as Disk Cleanup to clean it. In addition, the author's recommendation can use CCleaner. The software is very powerful and can clean the cache and registry faster and easier. If interested, please download it here.
To use CCleaner, open the program.
Go to the Custom Clean section, then check the programs you want to clean the cache, registry, and other temporary files.
You can exclude programs that you don't want to clear the cache.
Click Run Cleaner to start and wait for the cleaning process to finish.
Finished.
Read more:
Conclusion:
Those are some simple solutions that you can do to solve the error problem when installing Antivirus on Windows.
Don't forget to bookmark and always visit every day Technowizah.com because you can find here the latest Tech Computer Android games How-to Guide Tips&Tricks Software Review etc, Which we update every day.