6 Ways To Use Administrative Tools in Windows 10 PC – Administrative Tools is the name of the folder in the Control Panel that contains programs for system administrators and advanced settings.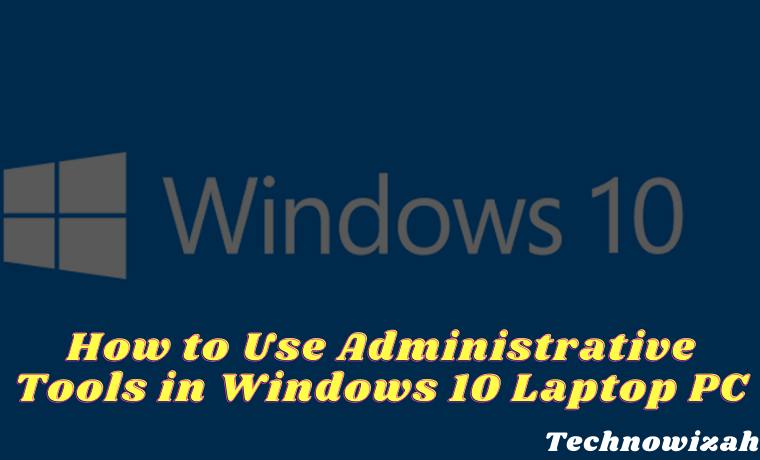 How to Use Administrative Tools in Windows 10 Laptop PC 2023
These programs are what you will always use every time you configure the Windows 10 operating system, change settings at the administrator level, and perform troubleshooting when you encounter problems.
Read more:
In Windows 10, the Administrative Tools folder contains the following programs:
Component Services
Computer Management
Defragment and Optimize Drives
Disk Cleanup
Event Viewer
iSCSI Initiator
Local Security Policy
ODBC Data Sources
Performance Monitor
Print Management
Recovery Drive
Registry Editor
Resource Monitor
Services
System Configuration
System Information
Task Scheduler
Windows Firewall with Advanced Security
Windows Memory Diagnostic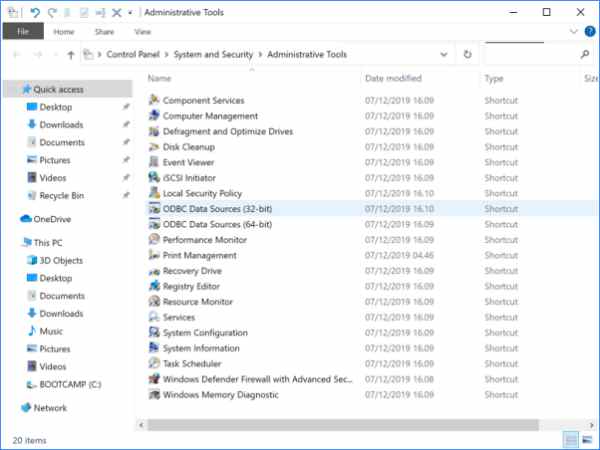 Programs in Administrative Tools are used the most
#1. Defragment and Optimize Drives
Disk fragmentation occurs when a file is split into pieces to fit on the disk. As files are constantly being written to, deleted, and resized, fragmentation on a hard drive is a natural occurrence. Make sure the Defragment and Optimize Drives function continues to run regularly, this tool allows the admin to start the process manually.
#2. Disk Cleanup
Allows admin to delete junk files such as temporary files, old logs, cache, browser cookies, and delete leftover Windows Update files. A full hard drive is one of the main causes for a system slowing down and cleaning up the disk should speed it up again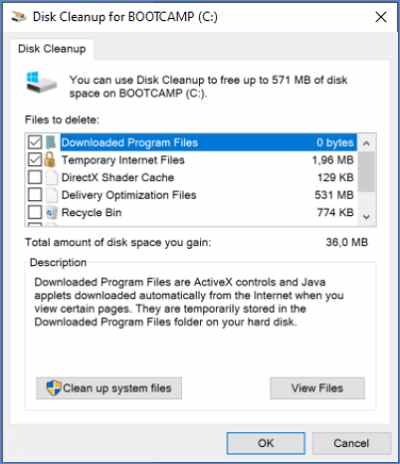 #3. Print Management
This tool allows admins to manage printers related to the system.
#4. Windows Memory Diagnostic
This program allows admins to check for errors on installed systems.
#5. Services
Through this tool, the admin can manage all system services running in the background.
#6. System Configuration
This program allows the admin to manage the boot-up process on a system. Multiple applications are launched when the system boots and too many applications launched together can prolong the boot-up process. This tool, also known as msconfig.exe, can stop applications from launching when the computer starts/restarts.
How to open Administrative Tools on Windows 10 PC
There are several ways to access the Administrative Tools folder in Windows 10, either through the Control Panel or by using Windows Search.
Follow these steps:
Open the Control Panel
Make sure you are using the Category view mode
Select System and Security
Select the Administrative Tools menu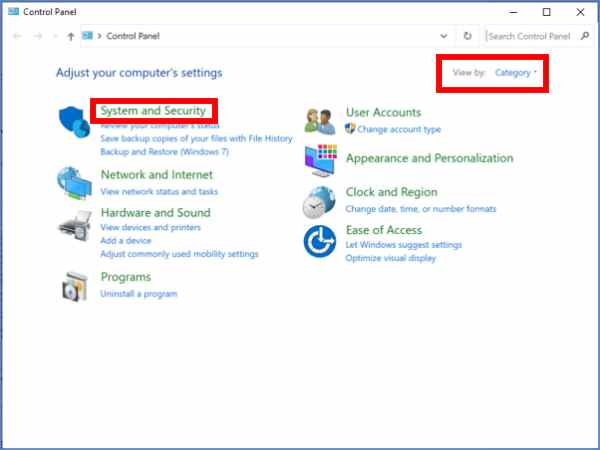 Opening Administrative Tools can also be done using the search feature. The trick is to click on the search box or click on the Start button then type: administrative  > select the Windows Administrative Tools menu that appears on the Start menu.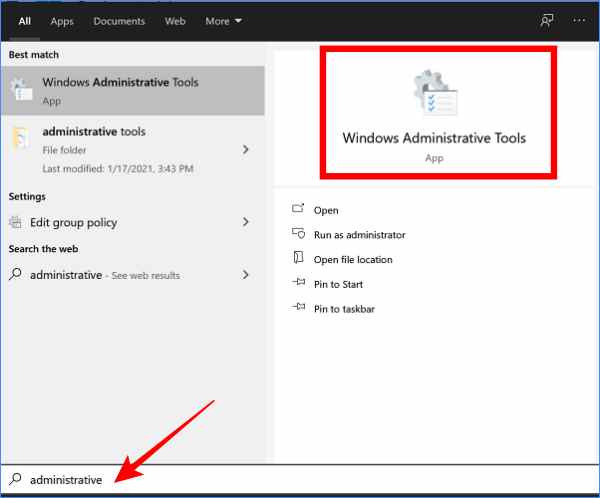 Then you can also use the RUN command to open Administrative Tools in Windows 10. You do this by pressing the Windows key + R then typing the command:
shell:common administrative tools
Click the OK button.
Read more:
Conclusion:
This is the explanation of 6 ways to use administrative tools on a Windows 10 PC, I hope this article will be helpful.
Don't forget to bookmark and always visit every day Technowizah.com because you can find here the latest Tech Computer Android games How-to Guide Tips&Tricks Software Review etc, Which we update every day.