What Does Run as Administrator Mean in Windows 10 PC – If you are using Windows 10, you must have seen the phrase "Run as administrator" at some point. But what does that mean?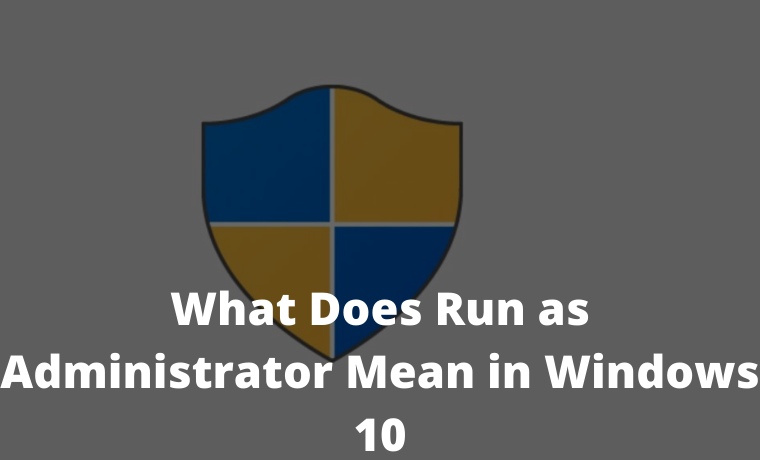 How to Run as Administrator Mean in Windows 10 PC Laptop 2023
Administrators Have Full Access to the System
There are two types of accounts in Windows: Regular user accounts and Administrator user accounts. An administrator account can configure system settings and access normally restricted parts of the operating system.
Read more:
The purpose of the administrator role is to allow changes to certain aspects of your operating system that may be tampered with by a normal user account or due to a crime.
If you have your own PC and it's not managed by your workplace, you're probably using an administrator account. (You can check your administrator status by going to Settings> Accounts> Your Info.
You will see "Administrator" under your name here if you are an administrator. If you have another account set up on your Windows 10 PC, you can go to Settings> Accounts> Family & another user to see if they are administrators or not.)
But if you are using an administrator account in Windows, not every application requires administrator permissions.
This is particularly bad for security (your web browser shouldn't have full access to your entire operating system). User Account Control (UAC)  restricts the permissions that apps have, even when you launch them from an administrator account.
When you use "Run as Administrator," UAC will step aside, and applications run with full administrator access to all of your systems.
So when you run an app as an administrator, it means you give the app special permission to access restricted parts of the Windows 10 system that should be off-limits.
When Should I Run Applications as Administrator?
If an application doesn't work as expected, you can run it as an administrator. This occurs with utility programs that may require deep access to perform diagnostics on your file system, configure storage devices, or change settings for certain devices installed on your Windows system.
Only applications programmed for legacy Win32 and Win64 APIs can run as administrators.
That means applications made for Windows 7 and earlier, but many modern Windows applications are still being retained.
UWP (Universal Windows Platform) applications such as those downloaded from the Microsoft Store cannot be run as an administrator.
How Do I Run Applications as an Administrator?
If you want to run a Windows 10 application as an administrator, open the Start menu and look for the application in the list. Right-click the application icon and select " More " from the menu that appears. In the "More" menu, select " Run as administrator ".
Also, if you always want to run an application as an administrator, create a shortcut to it on the desktop or taskbar, or in File Explorer.
Right-click the shortcut and select " Properties ". In the Properties window, click the " Compatibility " tab, then put a checkmark next to " Run this program as an administrator ".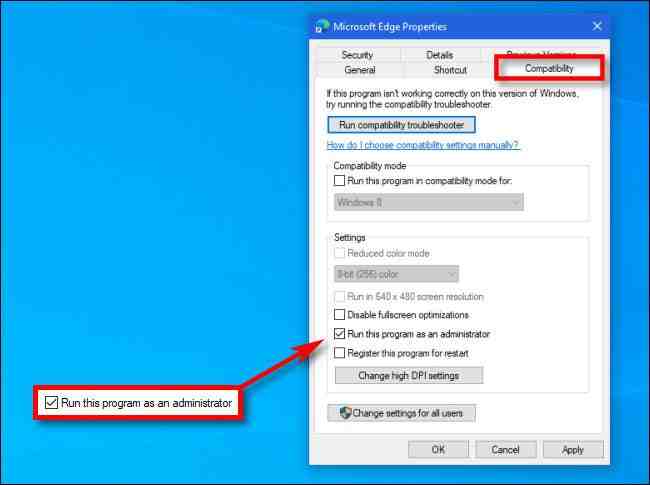 Conclusion:
After that, close the Properties window. Now every time you run an application from that shortcut, you will always run it as an administrator.
You can also run the program as administrator from the "Run" box (accessed by pressing Windows + R) if you press Ctrl + Shift + Enter while running the application.
Don't forget to bookmark and always visit Technowizah.com every day because you can find here the latest Tech Computer Android games How-to Guide Tips&Tricks Software Review etc, Which we update daily.