Complete Guide What is SEO? And How It Works – When you type a keyword into a search engine like Google, Bing! or other search engines, do you see a list of websites that are displayed on the search page?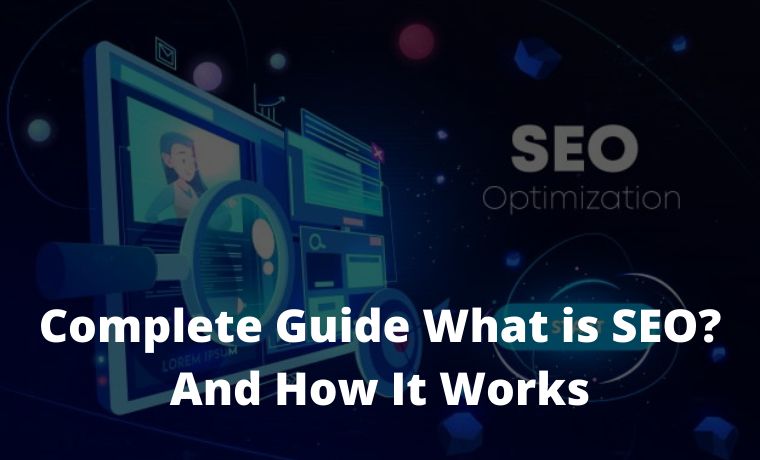 Complete Guide What is SEO? And How It Works: Best In 2023
For example, if you want to find an article about "How the Microscope Works," the results that are displayed must be about the microscope. Whether it's the definition, type, way of working, price, or other things related to the microscope.
Read more:
It is impossible to display "How the Hydraulic Jack Works" or even "How the Mixer Works". Have you ever thought about how these search engines filter or display these websites?
The search engine provides website recommendations that are needed not randomly. But based on the quality and how relevant it is to the word you are looking for.
Almost always the website on page 1 is the most relevant website for what you are looking for. The search results displayed on page 1 generally range from 6-10 websites.
These factors are also motivated by SEO Toronto optimization. However, there is not only one factor that influences it, there are various factors.
So what is SEO? If you want to deepen your knowledge of SEO, read the article below.
Understanding SEO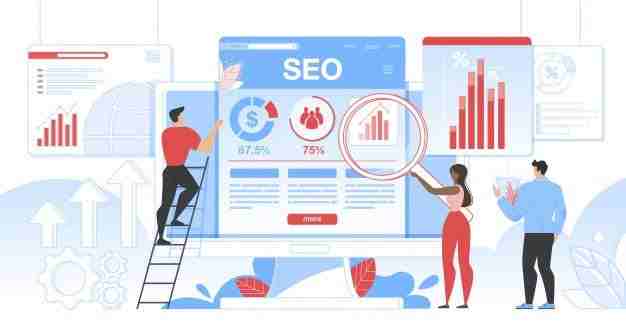 Search Engine Optimization or what is often called SEO. Which is a series of efforts made to optimize a website for search engines.
So that the optimized website or page ranks top in search results. In other words, is the website that you have worthy of being shown in the top rankings?
This understanding of SEO is also the basic goal of SEO. Meanwhile, the main goal of SEO is to increase website traffic from internet users.
Why Use SEO For Websites?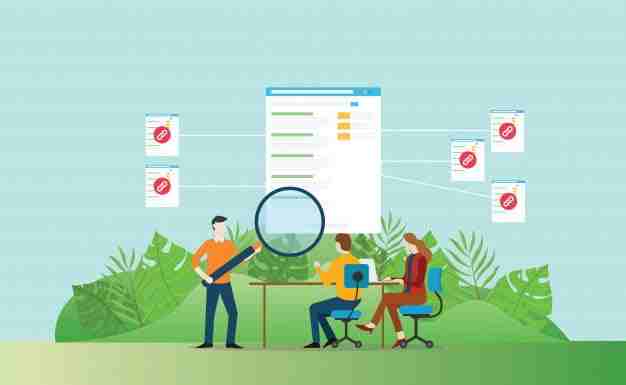 Google is one of the most used search engines in the world. If we talk about SEO, the main discussion is Google SEO.
Since its appearance, everyone who wants to get information online has used Google. If someone asks, what is the meaning of SEO? The answer must be "Just try googling" or if not "Go to Google please!".
Therefore, many website owners upload their articles or content on Google. Based on Google research, websites or pages that are ranked 1-3 get more than 50% of total clicks.
While sites that are ranked one get 20% of total clicks. This is the importance of SEO optimization so that you can get thousands or even tens of thousands of visitors per day.
In addition, search engine visitors are people who need the information and products needed. If you have an online business, then you can convert visitors into consumers.
SEO VS Non-SEO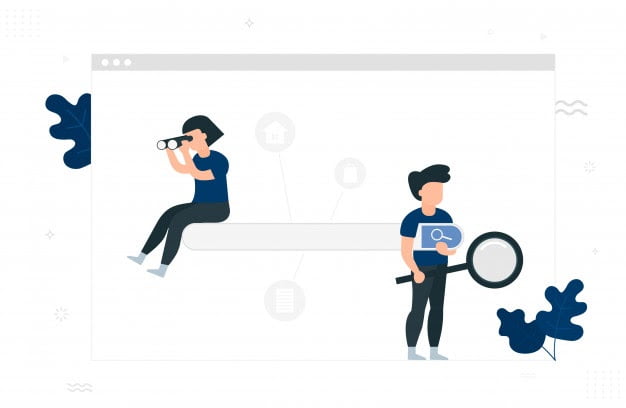 How to distinguish between SEO and Non-SEO search results? Suppose you own a travel agency called Yuktravel.
Then you try typing the word "Lombok tour package 2023" in a search engine such as Google. Then some recommended articles will appear regarding the Lombok 2023 tour.
On page 1 of the search results, you can find your website. This means that you have successfully done SEO successfully. The higher the order of your web on page one, the better your website will be.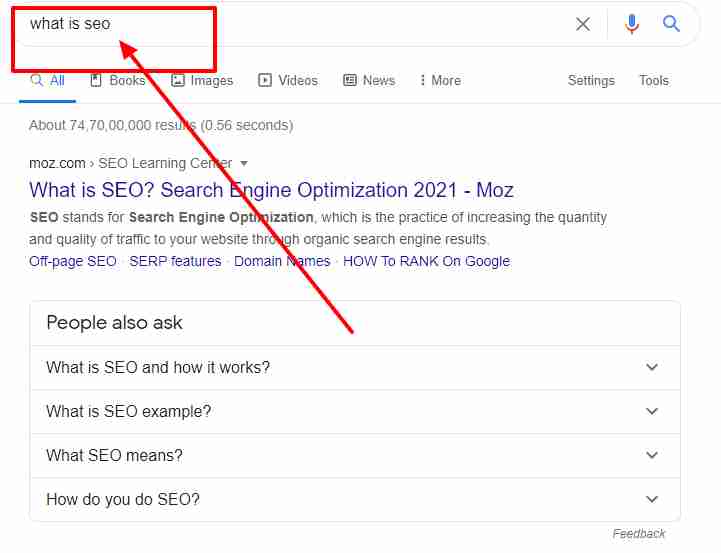 What about Non-SEO search results? Take the same example as the SEO search results above regarding "Lombok tour packages 2023".
Based on the example above, you will see a website marked with the words "Ads" or "Ads". That's a website that isn't SEO optimized.
Why is it perched on the first page? Then what is the effect on the website?
SEO advantages
If the website/page is already ranked first on the search engine, then your website has the opportunity to appear 24 hours a week. This means that the site will get continuous traffic from users.
No need to pay Google or a search engine to be able to display a website or page for 7 consecutive days.
Can be freer to determine the title and description of the website and page.
Can build a company brand professionally and well.
Non SEO advantages
If Google brings up a website or page it could be on pages 1,2 or 3.
You can quickly be on page 1 in just an hour and you can immediately market the product or service you offer.
Lack of SEO
Cannot be instantly on the page or top ranking. The time required varies for one day, two days, 1 week, 1 month, or even longer.
It takes time, and costs more effort when doing SEO.
Competitor websites or pages that will rise to the top ranking are higher than non-SEO websites or pages.
Disadvantages of Non-SEO
Search results will be referred to as ads, ads, paid ads, and PPC, CPC is non-organic results and cannot be ranked above Google permanently.
Requires large advertising costs.
If the ad budget is due, Google will replace the serving of website or page ads.
How Does SEO Work?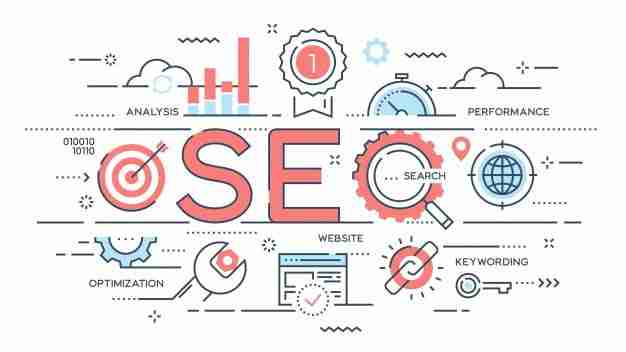 SEO provides optimization to a website or page so that visitors can find it easily with the help of keywords or keywords.
When you type a keyword into a search engine, it only takes Google a fraction of a second to display a website that is relevant to your KW. Looks easy and simple, right?
However, the process that occurs inside Google is not as easy as you think. If you know Google is already working before you enter any word in the search field.
Is it sophisticated? Indeed. What do these search engines do? Here are the tasks Google does to filter relevant information for any keyword.
1. Crawling
Google will retrieve all information on web pages that have a relationship with that website. All websites that have the same topic will be checked by Google with Googlebot.
2. Indexing
Then all the web pages that have been checked will be indexed.
3. Processing
This process takes place when the user enters a keyword into the search field. For example, if you type in "SEO definition" then the search engine will compare all websites that have the keyword "SEO meaning" that has been indexed in the database.
4. Calculating Relevancy
A website page must have more than one keyword entered.
Not possible in the article "What is SEO?" doesn't just contain the word once. Must have been more than once.
At this time search engines calculate the relevance of each indexed website.
5. Retrieving Result
This is the last process in which the search engine retrieves some of the results that are most relevant to the entered keyword. Then displayed on the search list.
The website or page that is on the top page is the one that has the highest relevance.
That is why there is an SEO concept, so search engines do not carelessly display the websites that users want. Then is there a guarantee of the quality of searches performed by search engines?
Of course, there is. Search engines have a rule called an algorithm. This algorithm serves as a means of ascertaining the user to get the most relevant information.
But don't just use SEO, the content you create is not high quality. Keep content number one. If visitors just love quality content so do search engines.
What are the types of SEO?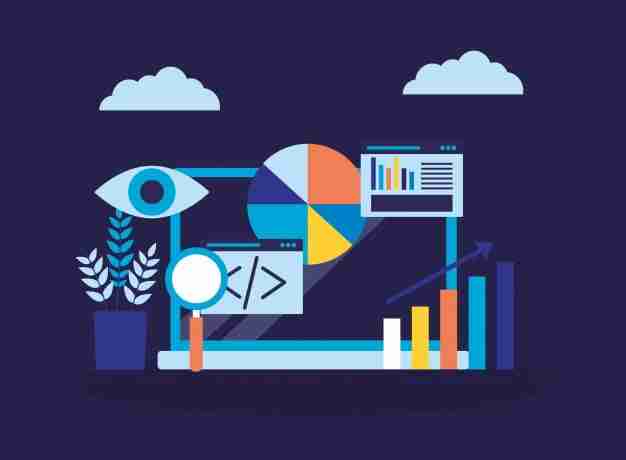 SEO consists of two types, namely on-site and off-site. What's the difference? The two of them are equally important and related.
So use both types of SEO on your website to make it more optimal.
SEO On Page
What is meant by SEO on Page like what? SEO on Page is a website optimization process that comes from within the website itself.
On-page SEO focuses on quality content. Don't just enter as many keywords as possible into the content.
Also pay attention to parts of the website such as heading tags, title tags, meta descriptions, title tags, permalinks, image alt-tags, outbound links, and emphasize.
SEO on Page must be able to create useful content, and navigation that makes it easier for visitors. With quality content, visitors can spend quite a long time.
SEO Off-Page
While SEO Off Page is a technique used from outside the website. What can be done for off-page is to provide a link or link from another website to your website. And there is also buzz.
SEO Trends In 2021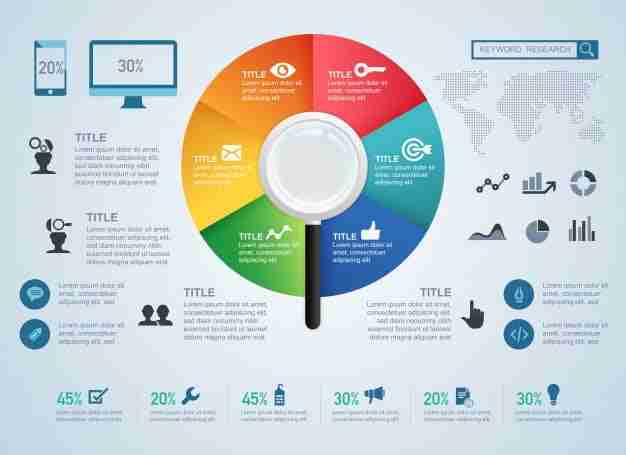 When talking about SEO, one indicator is not enough. Even the techniques that were applied before are not necessarily relevant if they are applied now.
What kind of optimization is needed? Of course, the indicator depends on the algorithm that Google provides.
If the algorithm is updated by Google, then the SEO indicators change too. It is important for you to know the 2023 SEO trends. Understanding the SEO trends will help in marketing the website so that visitors can find and read it.
1. BERT & User-Focused Optimization
Bidirectional Encoder Representations From Transformers or also known as BERT. Which is BERT is a new algorithm launched by Google in 2019.
This algorithm is used to assist users in performing accurate searches so that the articles found have the same content.
The technology used is able to understand language that is more similar to human language. This means the technology used almost perfect computer technology like humans.
The context that the user is looking for will be examined by linking each keyword being searched for. Various keywords that have multiple meanings or ambiguities will be minimized.
Optimization Method: There is no technology available yet to optimize BERT. However, you can create content the way your readers want. Create content by doing in-depth research in order to get the content that readers want.
2. High-Quality Content
What readers do with search engines is solely to find information. Whether it's detailed information, complete, as needed, and of course the latest or updated.
Don't create content anymore by sticking to SEO indicators, so it will be difficult to understand. The language became stiff and strange. In the past, the SEO indicator lay in the number of keywords and LSI scattered in the content.
When the content is read, it can make you dizzy, wordy, and disconnected. Become a writer as well as a reader. With this technique, you can write content that the reader really needs.
Content creation certainly doesn't have the same standards. It depends on who the target audience is. You will create health articles with different target readers.
The target audience for health academics is of course the language used is more complex and profound. Meanwhile, general readers prefer light language.
Optimization method:  You must do in-depth research first. Use as many references as possible so that the content created can be more accurate and precise.
Don't just copy and paste, but you must know what you are writing about whether it is useful and important or not.
3. UX and SEO Technical
UX is the user experience. What is meant by UX is the experience of the visitor that will be used to optimize UX. This means UX is related to the speed, security, and visualization of a site.
UX that needs to be optimized includes interaction with visitors, landing pages, and feedback given by visitors after leaving the website.
How to optimize: You must be able to help visitors to get the maximum experience and value when visiting the website. How does it work? Again, you have to position yourself as a reader who needs this information.
4. Mobile SEO
What is mobile SEO? Now smartphones are the most important thing for all people. Primary needs are not only clothing, food, and shelter but smartphones.
Smartphones are not only used for communication but as the most frequently used source of information. Because it is considered concise and easy to use wherever it is.
How to optimize: Make a mobile-friendly website so that the website looks neat when opened from a smartphone. Most people access search engines from their respective smartphones.
5. Data Structure
Like the trends above, it is like Google emphasizes the quality of content. As a website owner, you must create the most appropriate data structure. So that search engines can easily understand what is not only on the page.
One element with other elements on one page must be related and one page to other pages on a website. Because well-structured data can make it easier for search engines to map websites.
So that users can find the information needed on the website. Use of proper metadata and data structures with scripts.
How to optimize: Understand several programming languages ​​in order to make it easier to script the HTML of a website. Minimal R and Python.
6. Zero Click Searches
The type of content that will affect the SEO trend in 2023 is content that can provide information without clicking on the website link. Make sure to do some in-depth research. Haaa how?
How to optimize: Use the FAQ, listicle, How-To feature, image targeting, snippets, descriptions, and appearance of the website schema. Because this can make it easier for users to find the information that is needed.
7. Brand Building and Link Building
What is meant by brand building? Brand building is an effort to build a brand or what is often referred to as brand awareness.
If visitors are already interested in a brand, they will definitely be interested in buying the product offered, right? So that sales can increase.
Meanwhile, link building is a way to get backlinks from one website to another. Because backlinks will increase traffic which results in a brand that is easily recognized.
Optimization method: Using links on the SEO content of your website.
8. Optimize the Knowledge Graph and Entity Graph
The way that Google uses to improve relevant search results from various sources is a knowledge graph.
Google also presents this data with graphical data in the box to the right of the search results column. Detailed data needed by visitors will be loaded in the knowledge panel on the search page.
Optimization method: Include a detailed, clear, and consistent physical address. You can also include the address with coordinates from Google Maps.
In addition, you can also create a Google My Business account with various information about the online business you are running (if the website is an online store).
Can You Succeed Without SEO?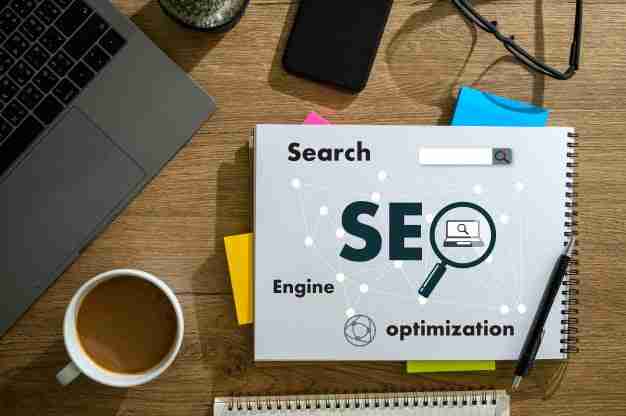 Of course, I can. After exploring the concepts above, you don't actually need to bother thinking about SEO. Because not a few websites can appear on page one without the help of SEO.
This is because search engines act not like robots but like humans. Search engines already know how to assume a quality article structure.
But it does not rule out that your website still has to be optimized with SEO to be successful.
Can I Do SEO?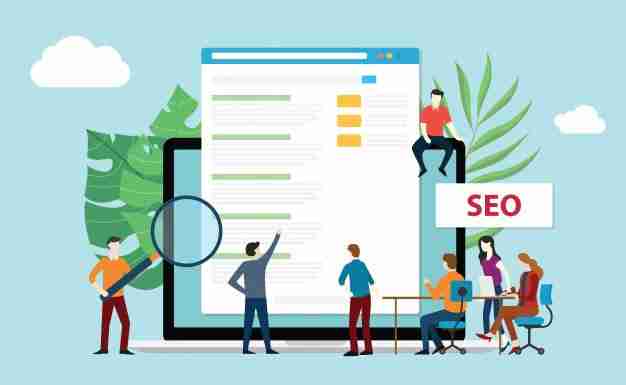 Now SEO is more widely used for business than technical. Many SEO services are available.
But you don't need to worry, you can do SEO yourself. You can also do SEO as the Technowizah team explained above.
It is possible that SEO is not used on informative websites because of the easy structure. However, for websites with more complex structures such as online stores or web apps, SEO is needed.
Read more:
Conclusion:
SEO is a combination of two different things, namely art and science. There are so many factors that can affect SEO optimization.
So besides increasing your knowledge, namely programming, visualization, and backlinks, you also have to really create high-quality content which is called art.
The more sophisticated the technology, the more similar to the human way of thinking. Make the content you create according to audience needs.
And what you need to know is that there is no instant process and results from SEO optimization. You have to do it gradually and continuously.
Don't forget to bookmark and always visit every day Technowizah.com because you can here update the latest Blogging Computer Android games Tips&Tricks Social Media Software Review etc.