40+ Best Xbox One Games 2023, Must Try! – The Xbox One, one of the two most popular gaming consoles today, is getting more and more popular with the new version of Xbox One X. We're listing the 40+ Best Xbox One Games of 2023, which also makes it easy for players with perks like Xbox Game Pass and EA Access.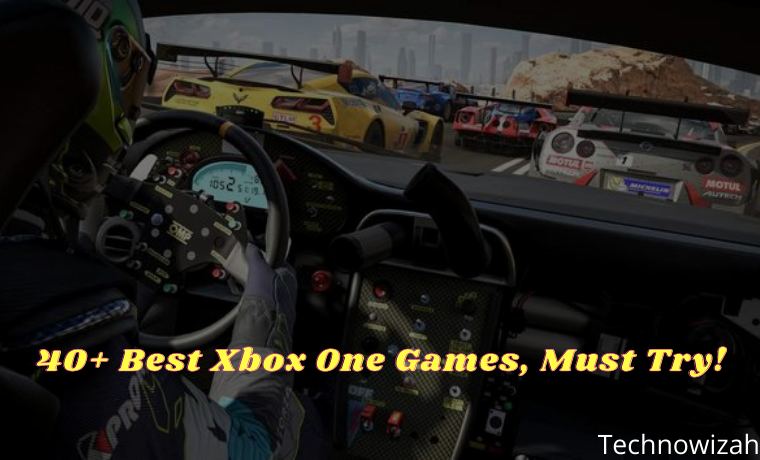 40+ Best Xbox One Games 2022, Must Try! 2023
Microsoft achieved great success with each of its products so as not to lose the lead in the game console race to the Sony Playstation. Catching a quick start with the Xbox One, Microsoft deserves to be one of the most powerful playmakers on the market, thanks to the massive system configuration of the Xbox One X and Xbox games released exclusively to the console.
Read more:
Console-specific games like Sea of ​​Thieves make the Xbox indispensable for many gamers. If you're ready, let's move on to our latest collection of Xbox-exclusive games developed especially for the console. Here are the 15 best Xbox One games of 2023.
Best Xbox One Games
#1. Forza Motorsport 7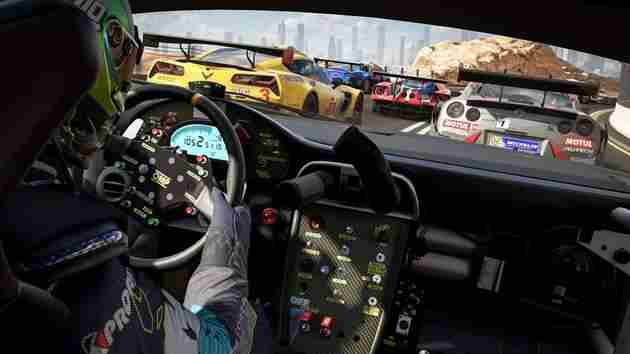 The Xbox-exclusive Forza car game series brings gamers the best of their kind. Even though it doesn't have much competition, it manages to surprise more with every new game. Whether it's for near-perfect gameplay or impressive graphics, Forza Motorsport 7 deserves to be on the list of the best Xbox One games of 2023.
#2. Minecraft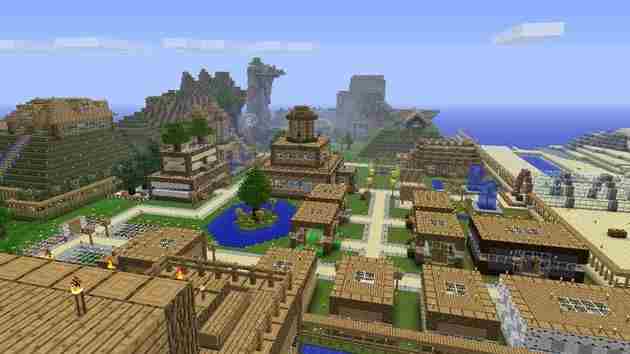 Many players unfortunately underestimate Minecraft. In fact, it caused a major revolution in the gaming world. After him, other similar titles appeared, but no one managed to bring what he brought. If you want to take part in the campaign, Minecraft makes it possible. Want to create a world completely from scratch? It can too.
Freedom is the keyword in this game. With some equipment, you can dig through the ground until you find treasures and special items. You can build houses, forests, lakes, and mountains. Whatever you have in your imagination, Minecraft allows you to do it, you could say this is the number 1 game in India that is widely played,
#3. Ryse: Son of Rome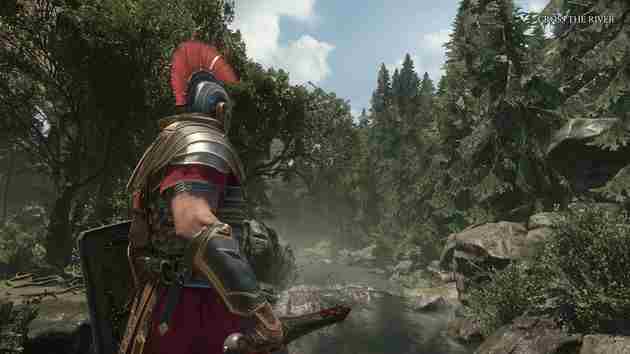 Another best Xbox One Exclusive Games of 2023, Ryse: Son of Rome is a beautiful game. It brings gameplay in the best hack n' slash style, focusing even on forming destructive combos. You assume here the character of Marius Titus, a Roman general who seeks to avenge the death of his family.
For that, you are armed with a sword and shield. You can use a spear if you like, which acts as a ranged weapon. Throughout the game, other weapons are released as development progresses. Stopping enemy attacks with shields and counterattacking is also possible.
#4. Ori and the Blind Forest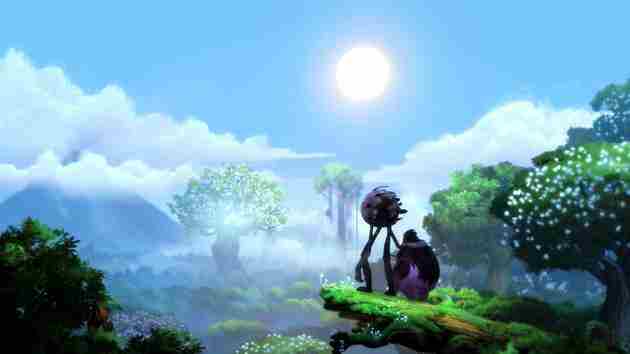 Ori and the Blind Forest is a non-mainstream title, precisely because it doesn't follow a pattern. First of all, this is a title with 2D gameplay. This very beautiful graphic looks a little drawn so it gives an interesting impression.
The protagonists are Ori, the guardian spirit, and Sein, who is the eye and light of the Spirit Tree. The first character explores the environment using special skills, in addition to jumping, jumping, and climbing. Sein shoots fire to eliminate enemies and other obstacles.
#5. Quantum Break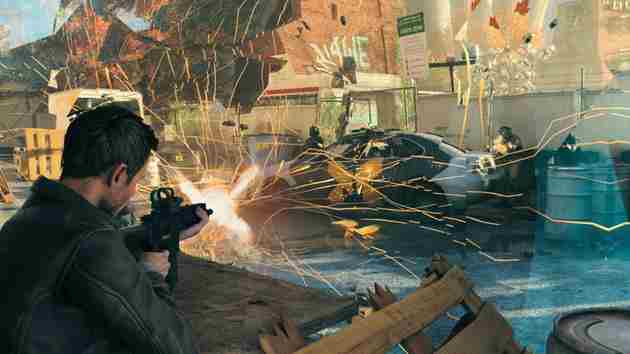 Quantum Break is basically an action game. Nonetheless, it offers an innovative gaming experience within the genre. The narrative carries with it scientific experiments seeking time manipulation. However, it ended up being wrong. Time is affected, as are the game's protagonists, Paul Serene and Jack Joyce, who can now control time.
This presents interesting possibilities in terms of gameplay. Being able to change time allows players different ways of interacting with enemies and with the game itself. Quantum Break, therefore, has consequences for your actions. Actually, there is no linear and fixed history.
#6. ReCore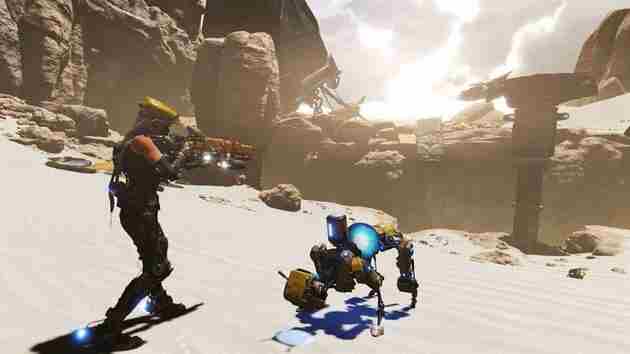 ReCore emerged as a fun action and platform game. Another of best Xbox One exclusive, presenting a very interesting plot. The world was destroyed by the plague, and now a distant planet must be colonized. A mission is sent to the planet, Far Eden, but something goes wrong. Your mission, under the control of Joule Adams, is to find out what went wrong and what this star holds for mankind.
Joule is accompanied by three robots, who assist him in his explorations. Clear, open world, which allows for resource gathering and doesn't require players to follow missions in a linear fashion. There are puzzles to solve, just as you have to face enemies.
#7. State of Decay 2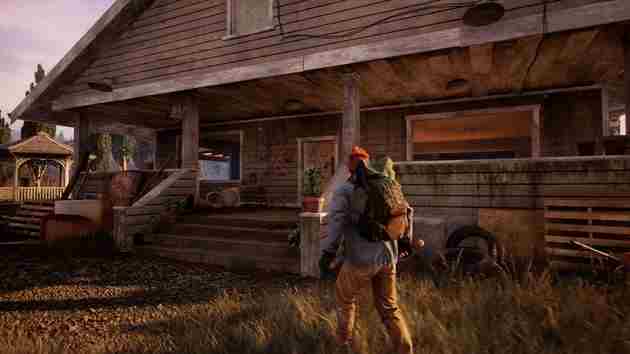 The state of Decay 2 is yet another best Xbox One exclusives of 2023. It is a successful survival game that puts players in an environment full of zombies. The experience is in the third person and can be in single-player mode or up to three other players. This is in an open world, where the main focus is on finding useful and valuable objects anywhere on the stage.
State of Decay 2's big asset is its cooperative mode. You and three friends need to form a partnership, which will become a community. This community needs to manage resources, and collect objects, and supplies for the ultimate and most difficult mission: surviving hordes of zombies.
#8. Gears of War 4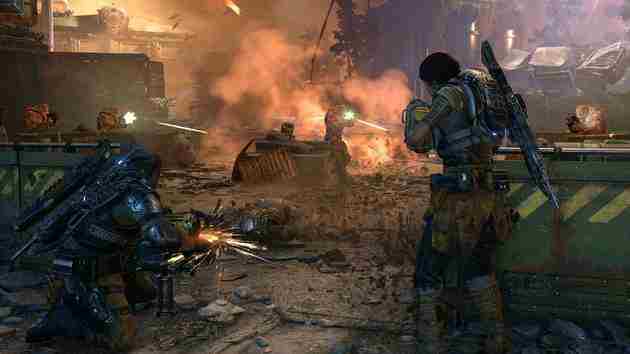 The Gears of War franchise marks all generations who own an Xbox console. Gears of War 4 is one of the best-known shooters on Xbox One, both for its gameplay mechanics and for details like the narrative and setting. It doesn't bring much evolution in terms of gameplay compared to previous titles, but it still exceeds expectations.
In terms of innovation for the franchise, Gears of War 4 presents some interesting combat mechanics. New weapons appear in this direction, such as Buzzkill and Dropshot. The first launch sees the sword at the enemy, while the second drops explosives into the environment.
#9. Dead Rising 4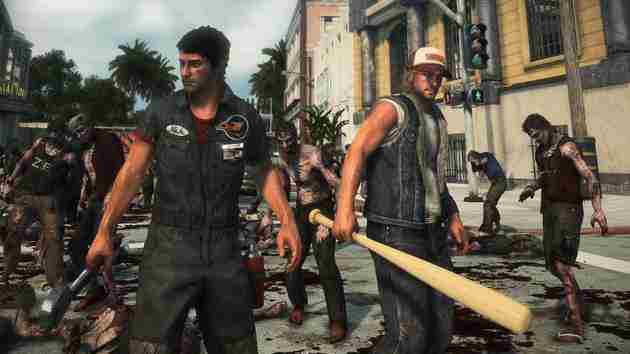 Even though Dead Rising 4 already exists, it's the 3rd Xbox One player favorite. It's a bit revolutionary compared to previous titles. There's now no mandatory timer, for example, although you can play it if you stick to Nightmare mode.
Another important change is that you no longer need to hide in the bathroom to save your game progress. Now you can do it from anywhere. However, other mechanics followed especially successful ones. You still have to search for resources to survive the real zombie army. It's in an open world that's larger than the combined map of the first two titles in the series.
#10. Forza Horizon 3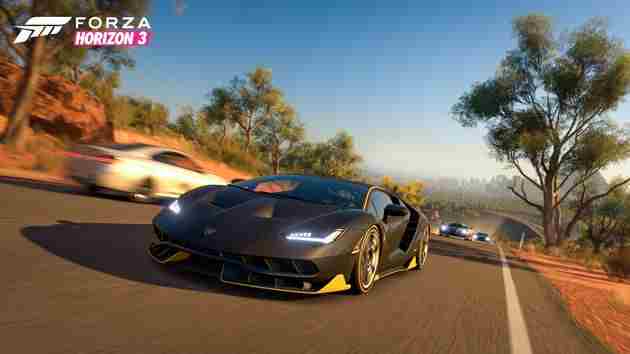 Forza Horizon 3, according to experts, is one of the best racing games ever made. No wonder, even with Forza Motorsport 7 on the list, he is also present. It happens in the representation of the Australian open world. There are several references to the country, such as the famous Outback restaurant.
Most importantly, Forza Horizon 3 is more than just a racing game. In the previous game, the player was one of the great Festival Horizon runners. Now you're the owner of the festival, so apart from running and feeling the excitement of the track, you can and have to deal with the bureaucratic aspects. Among them is recruiting and laying off professionals.
#11. Hello 4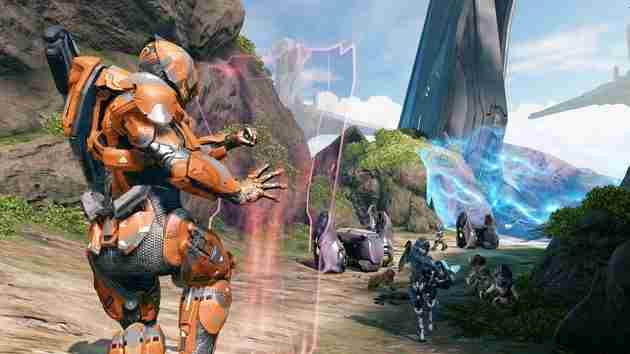 We couldn't leave the games in the Halo series off the list. The chosen one, Halo 4, represents a new beginning of the franchise, as it is the first in a new trilogy. In addition, this best Xbox one exclusive game brings back the protagonist Master Chief, a superhuman warrior. He is accompanied by an artificial intelligence called Cortana.
Halo 4 is played in a mix of third-person and first-person. Most of the time it's a first-person shooter, only changing in certain cases when using certain weapons or even vehicles. By the way, the first-person view is quite interesting. It's as if you're wearing a tech helmet. You can view information about your life, and your mission and can even detect the presence of enemies.
#12. PlayerUnknown's Battlegrounds (PUBG)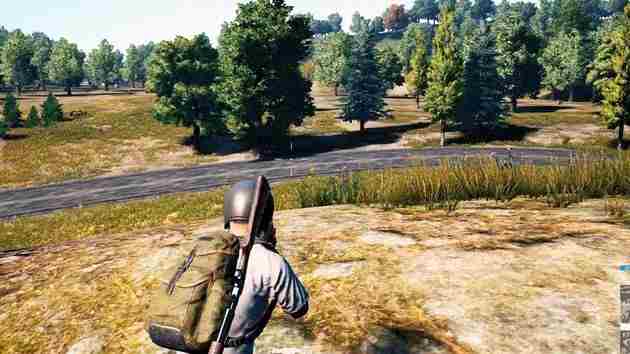 PUBG Battlegrounds was the number 1 game in India but eventually conquered the whole world. Today it is no longer exclusive to Xbox One, as it is now available for mobile. It consists of the following: up to a hundred players at once just parachute onto an island. On this island, you have to collect equipment, PUBG weapons, and everything that can help you to kill other players. And, of course, be the only survivor.
The interesting thing about PUBG is that it's the best Xbox One-exclusive game of 2023. When you're cooped up with other players, it becomes even harder to survive. It was as if this was a battle against time, not just against the enemy.
#13. GTA V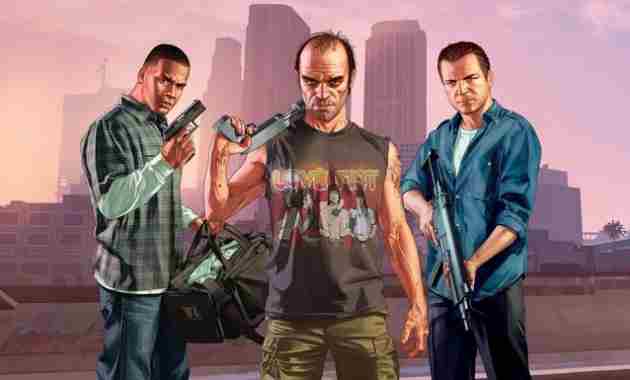 GTA V is everything an open-world lover could want. The campaign is short but very fun, and the amount of weapons, cars, and things to do doesn't disappoint.
Apart from that, the online mode is an interesting one, with constant updates from Rockstar. You can spend hours doing crazy missions with friends or alone, taking on other players.
#14. The Witcher 3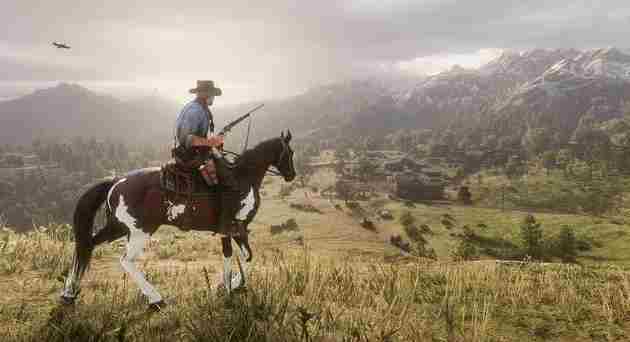 The Witcher 3 is a must-have for all fans of RPGs or fantasy games in general. There are over 200 hours in Geralt's company already counting the expansion, with hundreds of quests to complete.
The narration is perfect, the battle mechanics are challenging and there's a lot to collect, including cards from the famous game Gwent!
#15. Red Dead Redemption 2
This adventure in the Wild West is even better in the second version. Lots of tasks and things to do, like fishing, allowing you to explore the giant world for hours on end.
If that wasn't enough, Red Dead Redemption 2 is incredibly realistic. It is so realistic that some players are surprised by some of the events.
#16. Star Wars Jedi: Fallen Order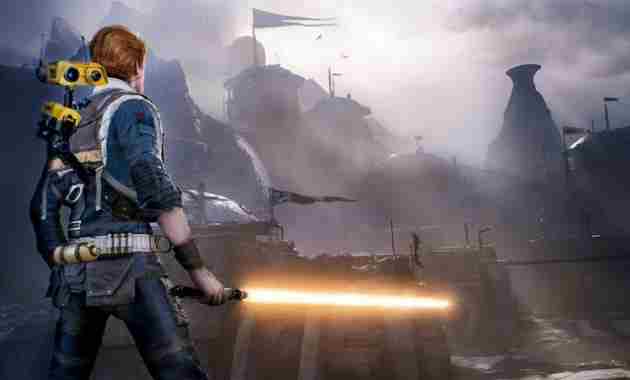 Star Wars Jedi: Fallen Order combines elements from several successful games and creates a really cool experience in the Star Wars universe. Being able to choose the color of the lightsaber is one of the coolest things!
But apart from that, we see a fluid combat mechanic, The Witcher 3 style, with semi-open world exploration and with strong RPG elements.
#17. Resident Evil 3: Nemesis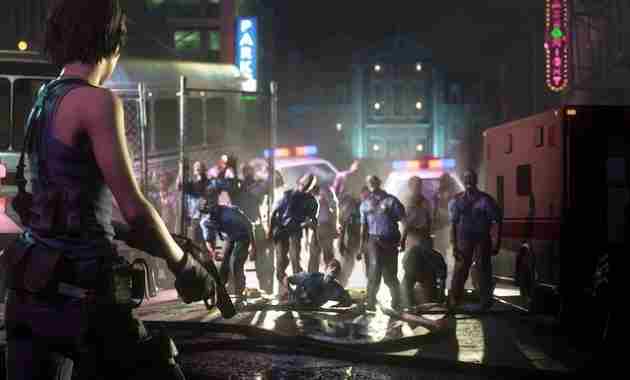 The Resident Evil 3 remake changes a few points from the original and makes Jill's campaign against Nemesis an adventure with more action and less terror. Even so, the villains are even more unforgiving, and the evolution of graphics has made duels more beautiful, dynamic, and enjoyable for players.
#18. Sea of ​​Thieves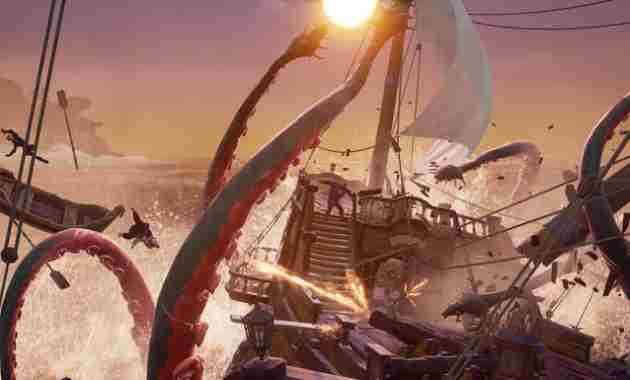 One of the most fun pirate games ever made. Explore the 7 seas in a story created by you or other players. The open world is full of riddles, riddles, and lots of gold to steal!
#19. Gears 5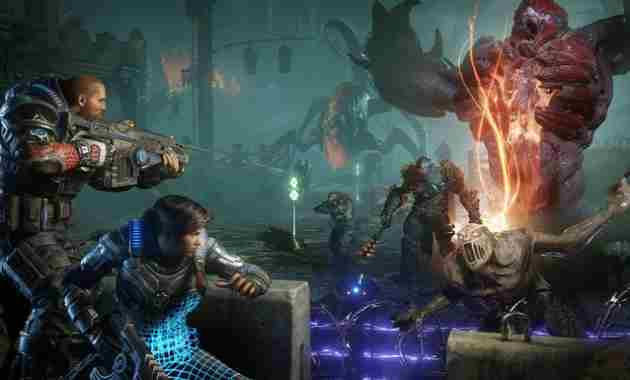 Gears 5 features Kait Diaz as the protagonist, providing a direct sequence of the events of the previous game. In terms of game mechanics, it also follows the style of third-person action games, characteristic of the franchise.
The best thing about this Xbox one game is the fact that you can play with up to 2 other players in local, split-screen multiplayer. Or online!
#20. Cuphead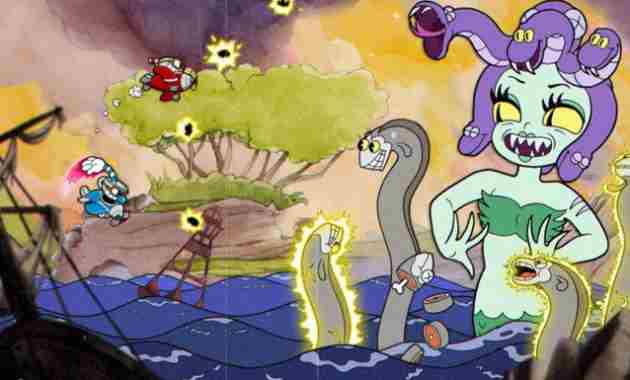 Inspired by 1930s animation, Cuphead puts players on a platform adventure, whose mission is to eliminate several Bosses in order to pay the debt to the Devil.
There are a lot of enemies per level at the same time, and this game has a typical 90's characteristic: it's VERY hard to get to zero.
#21. Borderlands 3
Borderlands 3 is somewhat similar to Far Cry 4 but even better. You can play alone or with other players to complete main and side quests that lead to the destruction of the evil cult.
The strongest point of this game is the variety of weapons that can be built, as well as a very solid and effective loot and evolution system.
#22. Control
The controls don't bring anything new in terms of storyline, but the game itself is great! The protagonist has psychic powers and weapons that can transform into other weapons.
READ ALSO 
Number 1 Game in the World
While we've seen this more or less in Quantum Break, the combat in Control is well worth your investment. The mix of punches, shots and psychic powers is so cool on the screen!
#23. Overwatch
Overwatch is a unique FPS, the success of which brings unique characters for players to choose from. It doesn't have a lot of game modes, but it makes up for the frantic online battles that can be fought with friends.
#24. Monster Hunter: World
The franchise is coming to Xbox One as a major title. The open world was HUGE, and the number of beasts exterminated was also quite large.
The focus is on multiplayer, where you can destroy monsters in the company of other players. And the loot and evolution system is awesome!
#25. Sekiro: Shadows Die Twice
An action and adventure game set in Japanese mythology, bringing many interesting elements from Buddhist history and philosophy.
In addition, the key element is the revenge of a Shinobi against the samurai who killed his master. For anyone who is a fan of Japanese culture, this is a great Xbox one exclusive!
#26. Destiny 2
Destiny 2 is one of the best expressive Xbox One exclusive games today. The solo campaign is solid and you can play it with other players, which makes the game even cooler.
Overall, these games share the same footprint in terms of history and setting. Good graphics and interesting gameplay are the hallmarks of this title.
#27. No Man'Sky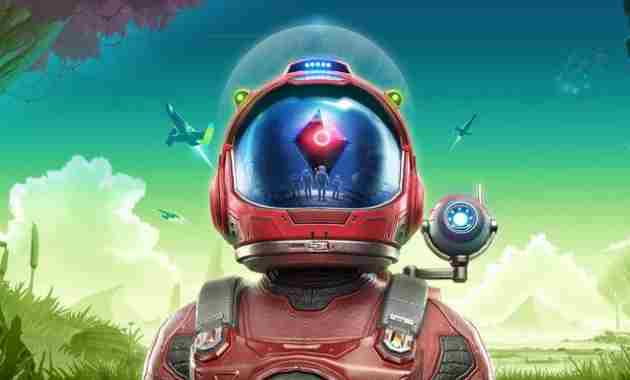 The special exploration game No Man'Sky is quite complete after getting many updates. Today is one of the most fun games on Xbox One for those who love Death Stranding-style walking simulators.
In addition to building a base, you can drive vehicles and ships and have a giant robot.
#28. Devil May Cry 5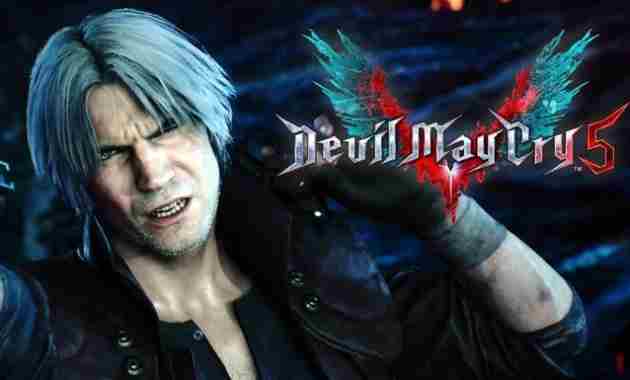 Dante and Nero continue to face demons in Devil May Cry 5, now with the help of another hunter, V. The hack n' slash combat system is better than ever, and the evolution of 3 hunters throughout the game is essential to getting to that zero points.
Of course, this is the most popular Xbox One exclusive game of 2023, the spotlight goes to the plot, which has always been one of the strongest points of this franchise.
#29. Titanfall 2
The Titanfall 2 campaign is small but captivating. All you want is to be able to summon your Titan from heaven when the bar is full!
The multiplayer mode is excellent, bringing multiple game modes for those who enjoy online competition in shooting games.
#30. Reise Tomb Raider
Rise of the Tomb Raider is the second in a trilogy of reboots for the franchise. Lara Croft returns in a similar way to what we saw in the first title. In fact, what really changed was the narrative.
But overall this is the best Xbox One exclusive game of 2023, Rise is a great continuation, having received the Game of the Year award for Xbox One.
#31. Dragon Ball Z Kakarot
Dragon Ball Z Kakarot continues to bring the Z saga to video games, but now with a focus on the RPG experience. Of course, the fights are there, but the evolution of the fighters is very important to this game!
Quite fun and contains several quests that must be completed. And the game may still receive a lot of additional content from time to time.
#32. Final Fantasy XV
Final Fantasy XV is the current 2023 Xbox One exclusive. It has over 100 hours of content, a well-constructed narrative, and charismatic characters.
However, the gameplay and exploration mechanics are a bit "chaotic", which can annoy some players. And the battles are so intense that it's easy to lose just because you don't understand what's going on in the fight.
#33. Wolfenstein: The New Colossus
The New Colossus is a direct sequel to Wolfenstein: The New Order. In other words, we see the protagonist fighting against the Nazis, who dominate the United States. Your mission now is to try to free the US from the Nazis!
#34. Way Out
Way Out is a game that puts the online experience first. Escape from prison with a friend and see who, in the end, will be the sole survivor of this action-packed survival!
#35. Stardew Valley
Stardew Valley is a farming simulator inspired by Harvest Moon. Graphically and visually the game is very similar to the one that inspired it, and the gameplay also presents several meeting points.
In general, create your farm from scratch. Plant, raise animals, sell products and build an "agricultural" empire.
#36. What's left of Edith Finch
An art game, with one of the best narratives of recent years. You explore Finch's house and the grounds around the house, seeking explanations for the mysterious deaths of family members.
#37. Assassin's Creed Odyssey
One of the best Assassin's Creed ever made. Exploring Ancient Greece and encountering mythological creatures is incredible. This game is best on Xbox one in that respect.
Being able to choose which hero to play is also pretty cool, and the hundreds of available missions keep you entertained easily for over 100 hours.
#38. Fortnite
One of the greatest Battle Royale in the world is not to be missed here. With a HUGE community on Xbox One, this game is one of the most competitive for anyone looking for an online experience. You can get Free Fortnite Accounts on the sales digital site.
#39. Metal Gear Solid 5: The Phantom Pain
The Phantom Pain takes place after Metal Gear: Ground Zero. The snake pursues revenge and, for that, travels to Africa and to the Middle East.
In terms of graphics and atmosphere, this game is excellent. Snake is even more stealthy and deadly than before, and the game requires more stealth than action from the player.
#40. Fallout 4
Fallout 4 is probably the best franchise ever made. You can be the secret agent and Rambo who shoots everyone, which appeals to a variety of play styles.
It's a relatively long game, with beautiful graphics and a great narrative. The game mechanics are of good quality, even surpassing Fallout 76, which came later.
Read more:
Conclusion:
Well, that was a collection of the Best Xbox One Games 2023 that you can play for free. If there are other games, you can give suggestions in the comments below.
Don't forget to bookmark and always visit every day Technowizah.com because you can find here the latest Tech Computer Android games How-to Guide Tips&Tricks Software Review etc, Which we update every day.