How to Download Games on a Laptop and PC – Information about how to download games on a lightweight laptop / PC. A site to download games on a laptop for free, easy, and fast.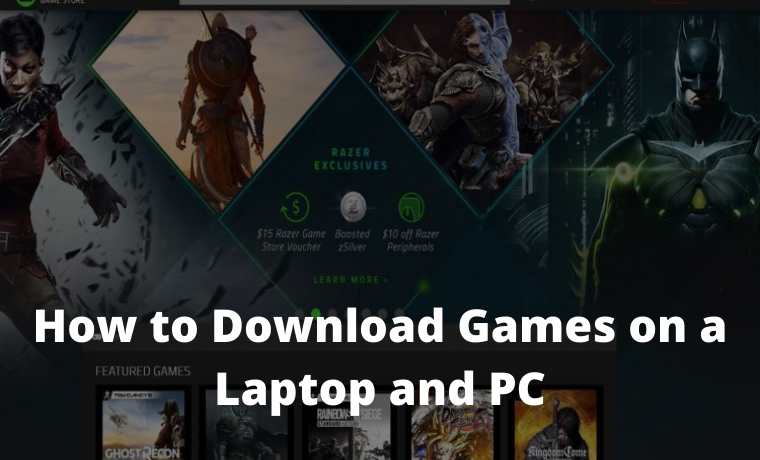 How to Download Games on a Laptop and PC 2023
Most people use games to get rid of the boredom that hits them.
In addition to cell phones (cell phones), games are entertainment that can be installed on your PC or laptop, such as movies or songs.
Read more:
Here are some ways to download games on a laptop safely, for free, and also ps 2 and ps 3 games on a laptop.
Preparation Before Downloading Games on Laptop and PC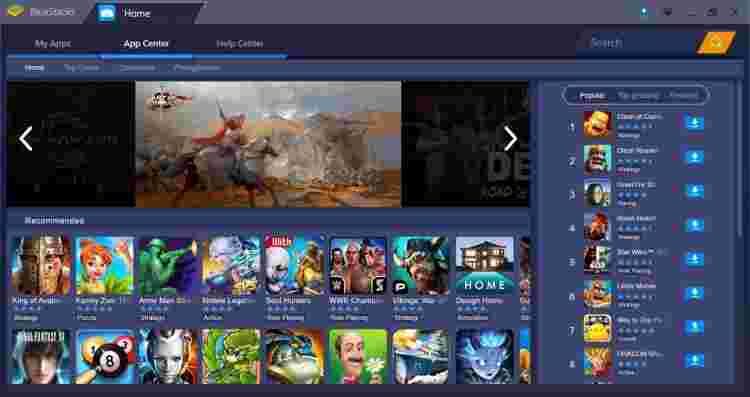 To anticipate that our computer or laptop is attacked by a dangerous "disease" originating from the internet, helps us to know how to download games safely.
Some of the following things must be known before downloading the game to a laptop or PC.
=> When downloading a game, make sure you have really clicked on the link provided by the game provider. Usually, this link is underlined in blue or has a download button.
=> We recommend using a download application such as Internet Download Manager (IDM) to download games. Besides being faster, IDM also helps to tidy up the download results by automatically putting them in a special folder. This is done so that we don't lose track of the successfully downloaded game files.
=> The download process depends on internet speed and the size of the file being downloaded. The bigger the game that is downloaded, the longer the download process will be.
=> Make sure your laptop or PC is safely guarded by your best antivirus. Downloaded games, like many other applications, are also subject to intruders such as viruses and malware.
How to Download Games on a Laptop and PC
After knowing the things above, it's time to download the game you want.
There are at least 3 ways you can download games on your laptop safely and easily, including:
#1. Download via the Windows Store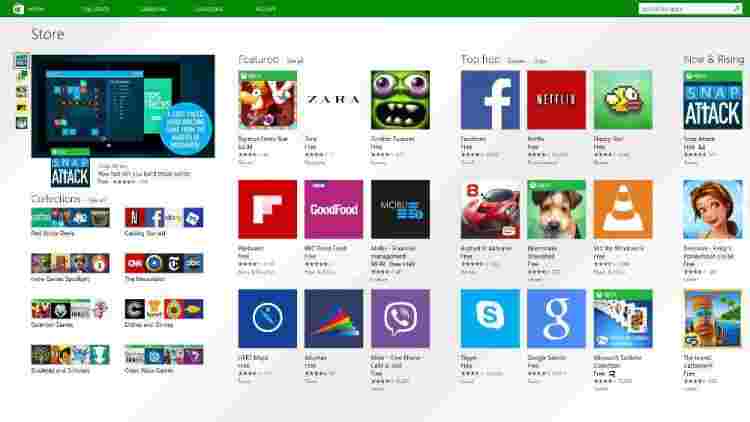 If your laptop or PC is already using the latest Windows OS, Windows 10, you can easily download games directly from the Windows Store.
As is known, since Windows 8, Windows has provided the Windows Store for users looking for various applications, including games.
There is a wide selection of games available there, from free to paid. How to download it is very easy.
You just have to go to the Microsoft Store, don't forget to log in first if you haven't already. Open the games tab, and just select the game you want.
Select one, then click Install to download and install it on your PC or laptop. Wait for the installation process, after finishing the game is ready to be played on the laptop.
#2. Download via Steam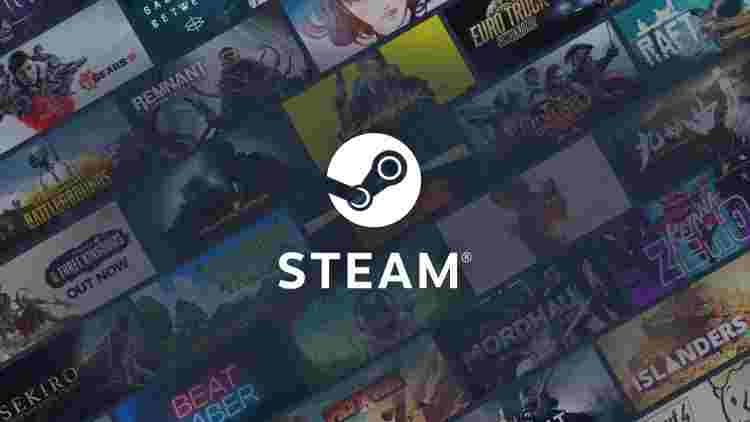 The second way is to download games via Steam. Steam is the world's largest distributor of web-based games and software.
All games, paid and free, are distributed by Steam.
First of all, you have to download the Steam Client first. After that, you just have to install Steam on your laptop.
Once the installation process is complete, register for a Steam account first if you don't have one and log in. Then, open the steam store, and select the game you want.
Install the game, follow the prompts such as selecting game storage, and other instructions to complete.
Later the download process will run in the system tray of your laptop or PC.
#3. Download directly from the official website
The last way is to directly download the game you want via the official website.
You just have to search for what game you want from Google.
After finding a site that provides the game, click on the page and follow the instructions to download the game to your laptop or PC.
For example, I want to download an arena chess game. For that, I did a googling with the keyword "download arena chess game".
After that, I found a site that provided the game and headed there.
I downloaded arena chess and after the download was complete, I was able to play it right away.
On that page are recommendations for war games that include a direct download link from the game's official website.
Free Game Download Sites on Laptops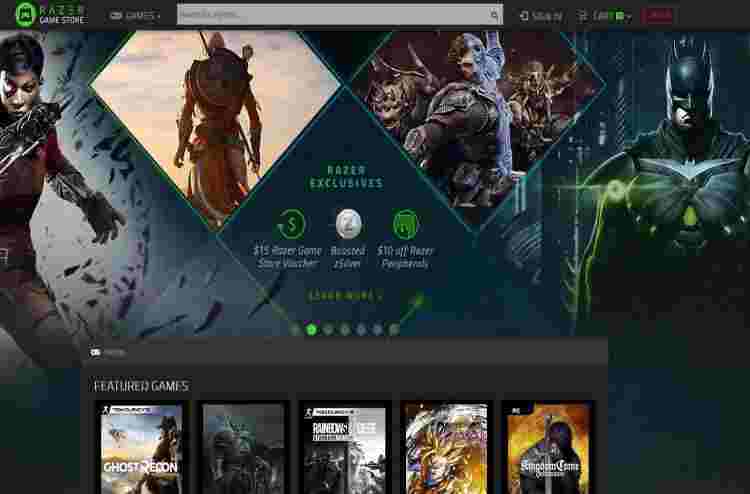 PC or Laptop games can also be obtained free of charge. But before that, for those of you who want to be comfortable playing games, you can try designing a gaming room in your home.
Basically, how to download it is the same as the 3 ways above, namely through the Windows Store, Steam, or download it directly through the provider's official website.
It's just that we are looking for games that can be downloaded without having to buy them. Here we provide sites that provide laptop or pc games for free and legally.
#1. Steam
As mentioned above, Steam is the largest web-based software distributor in the world.
Thousands of games are provided by games, there are also free games that you can download and play.
Some popular games such as Dota 2, and Counter-Strike: Global Offensive can be played for free.
#2. Epic Games Store
Epic Games Store also provides cool games that can be downloaded and played for free.
One of the most popular games released by the Epic Games Store is Fortnite.
#3. Origin
Origin is a place to download PC or laptop games for game lovers who like games made by Electronic Arts (EA), such as FIFA or Battlefield.
Even so, there are only a few games that you can download for free, one of which is APEX Legends which was booming in early 2019.
#4. GOG Galaxy
GOG Galaxy exists as a game distributor whose system is similar to Steam but has free Digital Rights Management (DRM).
So far, one of the reasons game users are reluctant to buy games on Steam is because they have DRM, which causes if Steam closes your account at any time, the library in the game will be forfeited.
#5. BlizzardBattle.net
You can visit Blizzard Battle.net to play games made by Blizzard developers such as Diablo Series, Hearthstone, Starcraft, and Overwatch.
#6. Discord
Discord has been named one of the best chat applications for gamers. But apart from that, Discord is also a place to download free games.
The games provided are more indie games that have unique graphics and light gameplay.
#7. Itch.io
This game download place contains a variety of quality indie games and more than 50 thousand game titles that can be downloaded and played for free.
#8. Microsoft Store
Windows OS users besides having the Windows Store, also have the Microsoft Store which also provides a page for downloading applications, including games.
Some of the games that can be downloaded on the Microsoft Store for free are Asphalt 9 and Forza Horizon.
Read more:
Conclusion:
Those are some steps on how to download games on a laptop that you can do. Hopefully, it is useful and works. Please comment below if there are problems.
Don't forget to bookmark and always visit every day Technowizah.com because you can find here the latest Tech Computer Android games How-to Guide Tips&Tricks Software Review etc, Which we update every day.